People often have the misconception that word of mouth marketing is just a simple term that only focuses on consumers talking about your brand. Whereas, WOM marketing strategy is real-life customers who are taking your business seriously and becoming a loyal one.
For an in-depth understanding, let's discuss a prominent brand's word of mouth marketing strategy. Without a doubt, Netflix is one of the most popular entertainment sources in the world today. But why does Netflix have a sky-high reputation?
First of all, Netflix has a solid strategy that has proved to be successful, along with creating word of mouth marketing. Secondly, they have invested in smart software that allows it to track the users' preferences, so users don't have to look for the shows. Moreover, unlike other streaming services, Netflix releases all the episodes at once so anyone can enjoy the show in one go!
Breaking Bad, the American Tv series, was the most binge-watched show globally. Usually, viewers of Tv shows dwindle over time. However, when the Breaking Bad season finale aired on Netflix, it hit massively. AMC, the original Breaking Bad network, said the only reason the show got a big exposure was that people could binge watch it.
So Netflix got customer satisfaction and users' preferences in their bag. What else is part of their game plan for WOMM? Lastly, Netflix knows people like to watch contemporary issues, so it offers a diverse genre for users. For example, Netflix's recent documentary The Social Dilemma has caused quite a chaos. As a result, people automatically talked about it on various platforms, and the show is now talk-of-the-town.
Let's take a deep dive on word of mouth marketing to explore more-
What is word of mouth marketing?
When you decide to choose a form of marketing for your business – that has a strong bond among customers with a sales expansion – what solution would you ask for?
Let's say you were looking for a WordPress review plugin. One of your friends suggested you give WP Social Ninja a try. After trying multiple WordPress plugins that did not serve the purpose, WP Social Ninja appeared to be the ultimate all-in-one review plugin for your business. You love the three different platforms that come with kick-ass features and wonder why you didn't go for it sooner!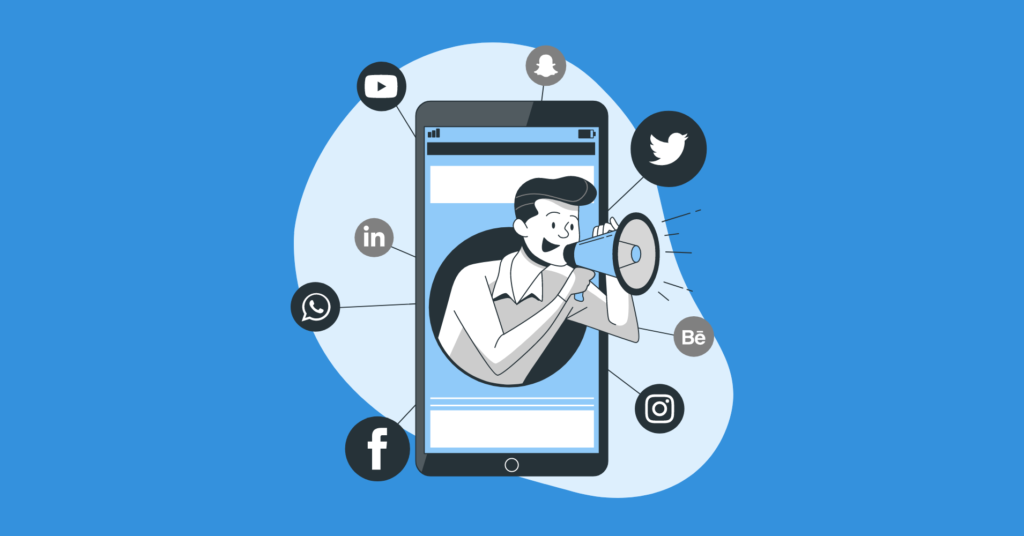 Now wouldn't you recommend it to your other friends who have similar requirements? I bet you would. Your friends will take your recommendation seriously the same way you counted on your friend to suggest you the best plugin!
This is why word of mouth marketing is the most effective way of brand promotion. WOM marketing has several forms-
Social media
Images
Videos
Blogs
Social reviews
Recommendations
WOMM is one of the oldest forms of marketing. However, over the years, it has evolved, and social media is quite an influential factor in this. In a survey conducted by Nelson on more than 28,000 Internet respondents in 56 countries, 92% of users around the world said they trust social media recommendations from friends and family more than traditional forms of advertising.
The best thing about WOMM is it is absolutely free. And guess what? Your customers are doing the marketing for you!
Why is word of mouth important in marketing?
Remember the last dine out you had with your friends which was a delightful experience. You immediately tweeted about it. This is a straight-up word of mouth marketing. When your customers talk about your business and suggest you to others, that's when a business is successfully implementing its marketing strategy. But what makes WOM so important?
Studies show that 88% of consumers have faith in social reviews posted by consumers from real-life experiences as much as they trust recommendations from friends and family.
From world-famous labels like GAP to small startups – they directly focus on word of mouth marketing strategies. People now prefer WOMM to create social media buzz. Moreover, it has become a successful form of advertising.
Brands now have social media marketing teams. Rather than focusing on just product and service quality, these teams create communities. Because when you engage with your customers and communicate with them, chances are high they will talk about you with their surroundings.
Moreover, social media activities such as online reviews, shares, tweets, posts, retweets, repost, stories are creating potential sales development.
And when people know about your brand from an organic source, it has a far more positive approach to potential buyers.
How to create word of mouth marketing?
Simply put, Word of mouth marketing is spreading the information via different mediums to customers. Businesses know it's one of the most cost-effective and robust marketing solutions today. So they follow several strategies to create WOM marketing. Let's see-
Satisfy your customers
How important is it for brands to satisfy their customers? Well, whether you want to increase your revenue or expand your brand, customer satisfaction is quite crucial. Studies show 58% of consumers share their positive experiences on social media. Customers are always the primary concerns regardless of the size of the enterprise. If businesses fail to provide what customers want, eventually it will turn into a huge loss.
However, businesses struggle a lot to impress their consumers. In this tech-oriented era, social media is a game-changer; as a result, competition has multiplied. Businesses now not only focus on product quality or services; they also engage with customers. Because with little knowledge about the target market, they can't go very far in the long run.
Remember, your happy customers will talk about their experiences, which is an excellent form of doing WOMM.
Create user-generated content
Knowingly or unknowingly, people are often doing word of mouth marketing in their daily life. And creating user-generated content which is getting massive success.
Now, what is user-generated content? When your users create content using your brand, that is called user-generated content. Social media is everywhere, and customers share everything on different platforms these days. For example, when you brag about your new Nike shoes on your Instagram or tweet about it, you are indirectly helping Nike strengthen their brand presence and encouraging your friends and families to buy Nike products.
Brands also share these customer experience stories on their official websites to display the success journey. Moreover, sometimes brands also ask their clients to post pictures on social media, and in return, they might offer something.
The key to creating a positive word of mouth marketing strategy must follow a vice versa relationship with the clients. Because brands replying to the customers creates special attention that people take for a long term relationship.
Focus on social media
Brands are now getting "social" on social media. Social media is the best place for any business to advertise themselves. Big names like Apple or Coca-Cola; everyone is active on digital platforms.
For example, Starbucks, the multinational food chain, has started a hype related to seasonal drinks. The hashtag #PumpkinSpiceLatte got popular among social media. People posted more than 557,232 posts using the hashtag.
Starbuck's social media hashtag campaign proved to be a huge success despite its immense popularity. People talked a lot about Starbucks, reposted and retweeted the content. As the hashtag got popular, Starbuck interacted with a large number of audiences and increased its sales.
Secure social reviews
Social media has become the center of attraction of all the brands. Along with traditional promotion, social reviews are also one of the most effective approaches to the word of mouth marketing.
Can you rewind to your last purchase? Whatever the product may be, I am sure before purchasing you checked what others had to say about it. Clearly, consumer reviews matter. Studies show that 72% of customers don't go for the action until they read reviews. Moreover, 86% of consumers consider writing a review of the business.
Sometimes business gets negative reviews. People think bad reviews could turn into a huge loss for any brand. However, that's not always true, especially when a brand satisfies an unhappy customer that builds a long term relationship.
So positive reviews and improved customer experience, both are equally dominant factors in WOMM.
Hashtag matters
Today's hashtag matters. It creates a brand and reaches out to the world with one click! Big names like Coca-Cola have made their brand more visible with hashtags.
In 2014 Coca-Cola launched the #ShareACoke campaign. The concept behind the hashtag was individual names on the labels of 20-ounce Coca-Cola bottles. This was a new idea for the mass people. They started sharing experiences with the name and a personalized bottle with the hashtag on social platforms.
Share a Coke was call-to-action marketing for Coca-Cola. The campaign got more than 500,000 photos and an enormous shout-out that Coca-Cola went beyond their estimation.
The Power of WOMM – Final Words
Word of mouth is everywhere, starting from reading your YouTube channel comments to traditional reviews sites Yelp. Social media magic has made the WOM marketing strategy even easier to reach. However, making people talk about your brand and actions needs some concrete strategies and correct implementation. This kind of interaction means a lot more than a mere pressing of like.
Reasons behind successful WOMM strategies have a unique approach that has driven people to talk about it more. For example, TOMS is a profit-making company well-known for its shoe manufacturing.
This company has begun a campaign Buy One Give One. So the drill is when someone buys a pair of TOMS, TOMS gives away a free pair to a child in need. After the TOMS, many of the brands followed this marketing policy. However, TOMS was the pioneer, and none of the brands has seen a vast influence on mass.
Let's cut to the chase. word of mouth marketing strategies make a difference in your business growth. Whether to boost brand awareness or revamp the sales growth of the company – WOMM is an efficient yet cost-effective solution to thrive.
Check out our article on Google Reviews Widget vs. WP Social Ninja | The Best Google Reviews Plugin Compared