Is anyone still asking why you need social media for business? Well, it's not a question with a brief answer. But for starters, let's get three facts straight.
Social platforms will engage you with more customers
Expand your brand value, and
Skyrocket your sales
With the rise of social networking for business, big brands and startups alike have adopted this trend. Most importantly, have benefited from it. For instance, Nike is one of the most promising multinational clothing brands. In 2020, COVID-19 has more or less impacted all forms of businesses. Consequently, brands like Nike have adapted completely different strategies using social media.
Nike is known for its quality and awareness. And this time it has started a campaign "play for the World". The motto of the campaign is to create a social realization that this pandemic is disrupting our regular lives, and we need to fight back. Moreover, the goal of this movement is that you too can contribute to this moment of global crisis by just staying at home.
Moreover, the last campaign, "You Can't Stop Us," has kickstarted with images and videos that show people working out at home. Along with the mass people, sports celebrities like LeBron James, the basketball star, and volleyballer Sara Hughes participated.
It is clear that a social media movement has created a vast involvement to make everyone feel united. But the smart thing is how Nike has carried out its primary objective during this global epidemic. Additionally, it has continued to influence audiences and managed to create a change in awareness as well.
On that note, more than three billion people use social media today, which is half of the global population. The number alone makes it clear that social media is a gigantic platform for businesses to grab the limelight.
How do social networking sites work?
In simple terms, social media is the platform where people get in touch with one another and communicate within a blink of an eye. Technically, social media is a digital platform that helps create content and share it with the whole world.
But other than the simple definition of social networks, the impact it leaves on our everyday life (and businesses) is huge. For the first time ever, everyone has a voice of their own which they can broadcast to the furthest corner of this planet.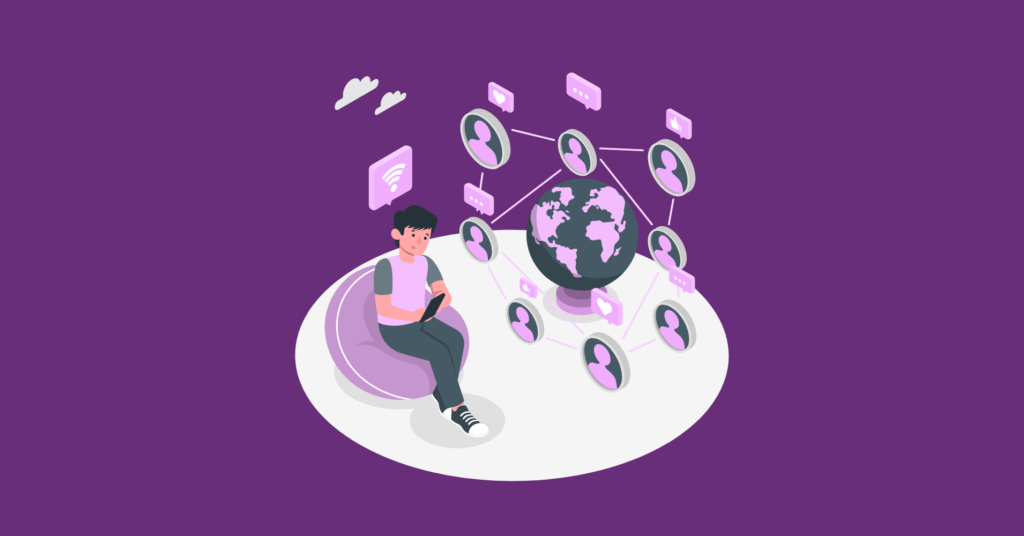 For example, Facebook is the most popular social media platform, with 2.6 billion active users. These users are frequently using Facebook for their personal as well as commercial purposes.
Furthermore, Facebook has over 10 million groups, and the impacts can be huge, like a massive snowball that started from just a snowflake. Now, the users have the power in their thumbs to make a business, or destroy it within a few hours.
However, there are several social sites that appeal to different users. Let's take a look at the top five categories of social media for business that we can break down social media websites into.
Social networking sites
Networking sites mainly focus on connecting people and exchanging knowledge and content. For example, Facebook, Twitter, or LinkedIn are excellent places for promoting business these days.
Visual media sharing networks
Visual effects like photos, videos, GIFs, and live streaming are gaining massive popularity. Hence businesses are also coming up with visually stimulating content. Media sharing networks such as Instagram, YouTube, and Snapchats, etc. are directly engaging with the customers using different strategies like hashtags, captions, and mentions.
Discussion sites
We have seen different discussions and debates on social media. However, some sites are solely dedicated to queries and questions. Reddit, Quora, and Digg are platforms that offer users to share views and opinions about any topic.
You might be thinking Facebook or Tumbler offer the same feature. What is the difference here? The basic difference is the audiences who visit these sites. Facebook has all types of visitors however, discussion sites have only those who are seeking for information or want to discuss a particular topic.
Social review sites
Nowadays, social reviews are considered the most critical parameter for any business. Moreover, people spend a considerable amount of time going through reviews and recommendations before making a purchase. With the rapid growth of social networking for business, review sites like Yelp, Zomato, TripAdvisor are becoming an integral part of the industry.
Social shopping sites
Online shopping is an emerging trend, and there are 2.05 billion online shoppers in 2020. Moreover, social shopping networks are continually making changes in business by engaging customers. For example, social shopping sites like Amazon, Aliexpress create so many opportunities for businesses.
However, Amazon is basically an ecommerce site. Having said that this site functions quite similar to a social site. To be exact, social sites provide two ways of communication between sellers and buyers. And ecommerce sites have similarly been converted into a social site by providing all the similar features like meeting place of owners and consumers.
And the influence is so strong that social sites like Facebook, Instagram are also following ecommerce sites. They are also adding similar ecommerce site features like Call To Action buttons.
How does social media affect branding?
Whether it is a small business or a well-known label, social networking for business is a boon. According to GlobalWebIndex, 54% of social browsers use social media to look for and research products.
In addition to that, the impact of social media on businesses is unignorable and opens many doors for the brands. Here are nine reasons why we need social media for promoting brands.
Today social media is the most used and trusted platform for any business to reach out to more audiences. Surveys show that 80% of the businesses keep track of social media engagements such as comments, reacts, retweets, shares, and mentions.
Social media is a great platform and creates word of mouth easily. Moreover, WOM marketing strategy is a simple strategy and has a direct impact on the target audience. It is purely based on customers' experience, so it attracts more people to the business.
Another important thing is that social media offers a seamless omnichannel experience. Digital platforms like Facebook, Instagram, Twitter are the most robust channels for any business. In addition, these social sites connect the brands with customers quickly and get the full benefit.
Brand loyalty is a crucial thing for any business competing with contemporary companies. And here comes social media, playing the most vital role in reaching millions of customers. Moreover, these sites give your loyal customers a platform to discuss your brand and create trust and reputation.
For businesses, a social media account is a medium where customers can connect with brands directly and give their reviews and ratings. Social reviews are a significant factor for the customers to decide whether or not to buy from a business. So even if a business has quality products, it also needs customer testimonials.
Top 5 social media for business in 2021
According to Statista, Facebook is the most used social platform in the United States. Responding adults of 78.1 percent stated that they were using the platform as of March 2020.
In this current pandemic situation while COVID-19 has affected almost every other industry, one platform has managed to thrive. And it is social media. It is the only existing platform that has an immense contribution to this crisis moment and keeping the whole world together.
Here we have a list of prime social sites that can excel your business to a new height
Facebook
There is no doubt that Facebook is one of the most used and popular platforms for personal and commercial purposes. Every 60 seconds, Facebook gains 400 new users: 317,000 new status updates are posted along with 147,000 photos, whereas 54,000 links are shared.
Facebook started its journey in 2004. Today, Facebook has offered almost every industry its unique and useful features. Starting from education to entertainment, retail, finance, e-commerce, and every other business industries are active on Facebook.
Facebook is such a giant platform that almost everyone has a personal account. Moreover, making it effortless for the brands to reach the customers. Choosing Facebook for promoting your business has a lot of potentials.
Facebook features
Along with react, comment, and share buttons, Facebook has a lot more exciting features.
Facebook has its own messaging app, Messenger
Users can now easily interact with different communities with Watch Party and connect through the same video
In 2014 Facebook launched the Call To Action button to drive users to business pages directly
Like Instagram stories now, Facebook has a story option for 24 hours
Create Events on Facebook for any particular occasion and connect everyone in one place
Live streaming videos can help to engage directly with the audiences and get live feedback
Active users: 2.6 billion monthly.
Best uses: Social networking, targeted advertisement, business promotion.
YouTube
YouTube was launched in 2005, and it is the second-largest search engine in the world right now. Similar to visual social networking sites like Instagram and Snapchat, YouTube offers visual stimulation along with useful information.
YouTube is owned by Google and used by 62% of all businesses. In this tech era, social media for business plays a prime role, and sometimes videos drive more conversions than other content.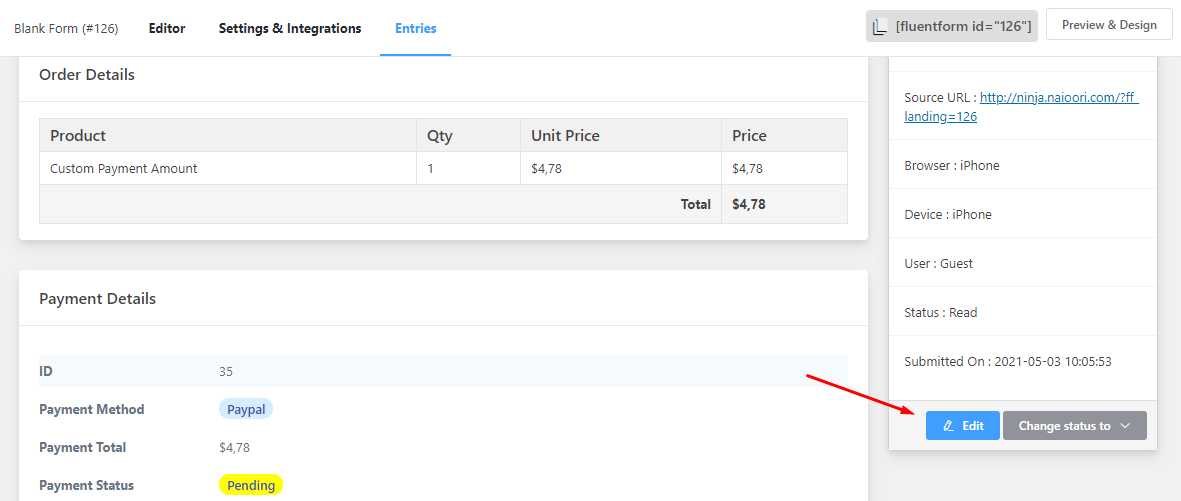 Not only YouTube is used as a supportive tool for business, it is also being used for entertainment and learning. Visual contents are always attractive, and YouTube gives you the luxury of offering them for an unlimited time length.
But YouTube offers business owners an important hidden opportunity – you can acquire users through tutorials and informative contents. It is not unknown that a huge portion of users search on YouTube, rather than Google, when they are looking forward to learning something new. If you can tap into that potential, you'll be amazed by how radically it can accelerate your growth and create a loyal user base.
YouTube feature
Create your business channel and connect with your audience with just a few clicks
Like Facebook, YouTube has a Livestream option. YouTube Livestream has four live streaming options to pick from
Another feature is showcasing trending videos. Brands can target trending videos and get higher exposure
YouTube advertisement is quite a new form of advertising, and there are a few types of adverts with effective call to action buttons
Active users: 2 billion monthly.
Best uses: How-to videos, promotions, brand awareness.
Twitter
Twitter is one of the oldest social media for business and still dominating the internet. The first tweet was posted on March 21, 2006, and is followed by a stream of countless tweets being posted even while you're reading this blog. Well, brands investing in Twitter have found it to be beneficial, since using Twitter for business expands sales and grows customer engagement.
No matter what sector you are operating in, Twitter is open for all. Surveys show that 80% of the users have mentioned a brand name in their Tweets. Using Twitter is free, and businesses can create organic traffic on this platform.
Twitter features
The most popular feature on Twitter, hashtags in trending, is another influential exposure for brands. Using Twitter hashtags will help elevate a particular topic on the search results and increase engagement. For example, Manchester United, the football club, has hashtagged their campaign during this pandemic with #UnitedAtHome.
All the tweets you have liked can be found in your profile
You can live tweet on any live event. Live tweets on the original tweets are the easiest way to follow a thread
Twitter is always displaying the trending topics. You can pick any topic and engage with thousands of people discussing it in real time.
Send DM (Direct Message) to a person or a brand to ask anything, or just mention them in your tweets
Active users: 330 million monthly.
Best uses: Reaching audiences, building relationships, promotions.
Instagram
It is estimated that 75.3% of US businesses will be on Instagram by 2020. Instagram is the 6th most popular social networking site in business, and 56.3% of its users are female.
Clearly, the numbers say that targeting and reaching female customers is a breeze on Instagram. Furthermore, business is booming and marketers, especially female owners, have excellent potential on this platform. It is no surprise that industries like clothing, beauty, lifestyles are leading sectors on Instagram.
Like the above mentioned industries, Instagram for business is an excellent medium for other brands as well to increase sales. In the beginning, it only had image options. However, this site has upgraded, and now videos and stories are equally being used for promotions.
Instagram features
Instagram started its journey in 2010 and is proving to have one of the best quality visual supports. This platform is extremely popular with millennials and Gen Z both for its unique features.
Instagram stories are the most popular feature right now. Moreover, it has some other features like filters, boomerang, videos, music, live videos, location, hashtags, etc.
Instagram was about short content, but now Instagram TV (IGTV) enables users to share hour-long videos
Like social chat apps, Instagram now has texting as well as audio and video calling features
Ask questions or start a poll in your Instagram stories to connect more
Add a call to action button on your posts to convert users directly
Active users: 1 billion monthly.
Best uses: User generation, displaying products.
LinkedIn
The reason that your business needs a LinkedIn account is that it has about 90 million users who are senior-level influencers. Moreover, 63 million of them are in decision-making positions, and LinkedIn generates more than 50% of all social traffic, mainly to B2B websites & blogs.
One crucial fact about this platform; in LinkedIn, you are more likely to find new business opportunities than customers. LinkedIn has a huge potential for creating a business network as well as doing promotion.
Social media for business is a dominant medium, and businesses that look for top relevant talents could get the desired expertise from here.
LinkedIn features
Take full advantage of this platform by connecting and interacting with influential business people.
Do not limit your activities to just posting and linking. You can create content and publish them on LinkedIn.
Moreover, create your business page on LinkedIn, and this will help you to rank on Google's first page
Many people on LinkedIn are in decision-making positions, so the possibilities of selling your products on this platform are higher
Active users: 675 million monthly.
Best uses: Recruitment, B2B relationships, promotions.
The takeaway
Undoubtedly, social media for business has a great future and has a direct influence on sales. For example, Three UK, a British telecommunication and internet service provider company, once adopted a unique strategy.
Moreover, they wanted to relaunch their social media existence and the strategy they took was excellent. Three UK knew that they needed extra attention. So they revamped their social account with the massively popular Jennifer Aniston's first Instagram post.
In 2019 they collaborated on their 'Phones are Good' campaign, which originally started in 2018, with Jennifer's Instagram account. With Jennifer's first post on Instagram, she made a world record of the fastest follower gain, a whopping 1 million followers in just 5 hours and 16 minutes! Not to mention, it was a great come back for Three Uk, using the power of social media.
Surveys say 90.4% of Millenials, 77.5% of Generation X, 48.2% of Baby Boomers use social networks. So it is already clear that social media is reaching a wide range of demographics, making it a powerhouse for businesses.
From this detailed discussion, one healthy takeaway would be that social media isn't just about engaging with the audiences, it's more of a platform that offers direct purchase options.
However, social networking for business has various dimensions. It is up to you to take care of your business and social platforms to change the game! Tell us about your social media experiences. Which platform do you think has more potential? Let us know in the comments below.
Also check out our article on Social Media Reviews: The Often Ignored Weapon to Build a Brand