Brands are emerging every single day, and social media reviews play a compelling role. Well, what is the actual reason behind this change? And more importantly, what role does social media review play in enhancing a business's scope?
As far as we remember, even not so long ago, labels were ruling the whole business. All of a sudden, the ball is now in the consumers' court. It may seem hard to believe, but brands are not the only party discussing them. Your loyal clients, as well as potential customers, are constantly assessing you among themselves.
A survey shows that 90% of positive reviews have a significant impact on the consumers' choice to buy or not. However, 86% have agreed that negative reviews are also an important deciding factor. To sum up, social media reviews are a dominant part of any business.
Let's check out the topics will be discussing today-
Why social media reviews are important?
But have you ever pondered how social media reviews have affected your business? If yes, then keep reading as we are going to talk about that later in this article.
So now, the question is, how can you fetch all the social media reviews on your website? With social media playing a protagonist, it is evident that business owners have to be extra careful.
Have you considered a plugin that can gather all the Social Reviews and display them in one place? Along with Social Reviews, Social Feeds, and Social Chat Widgets to stay 24/7 connected with the customers.
An easy-to-use plugin like WP Social Ninja renders amazing all-inclusive features in the business. A plugin with this diversity can easily uplift your user engagement as well as the conversion rate.
Speaking about social reviews, for example, Amazon is an excellent platform that displays the power of user testimonials. This particular product, Alkaline Batteries has 17,369 ratings and is certainly ahead of all other products because of its 4.5 ratings.
So it is quite evident that social media reviews can uplift a whole industry just overnight. And if you feel like you need to know more about this, you are in the right place. In this article, we will discuss the dimensions of social media on branding and future possibilities. So read along if you don't want to get left behind.
How social media affects branding?
There is not a shred of doubt that social media is creating business engagement along with transparency. However, we know that every cloud has a silver lining. Social media is no different from that. It is continuously creating both opportunities and challenges.
It is continuously creating both opportunities and challenges- A postmortem of this statement will get us all the answers.
First of all, social media is a weapon for both consumers and brands. Before this social media revolution, the mass people couldn't reach the businesses directly. But today we reply to Kylie Jenner, the media personality tweets without even thinking.
Secondly, businesses now have different departments for customer interactions as they want to create more engagements through social media and social media reviews. It is proved to be the most useful form of building a bond between the buyer and seller.
For instance, HelloFreshUK, a delivery service provider, has a superfast customer response rate (follow the full conversation here) on Twitter. Moreover, user feedback has created a high impact on potential customers.
Thirdly, other than communication, several different forms, such as posting relevant images and videos, sharing experiences, creating polls, likes, comments, and public shares, are significantly important.
In 2018, IHOP, the International House of Pancakes, decided to start a new business idea, and they tweeted "IHOb" and asked the followers to guess what it could be. The result was 30,000 users interacted and 15,000 retweeted.
How has social media affected marketing and growth (and you probably failed to notice that)
Would you go to a restaurant with fewer reviews and ratings? Let's face it; we all tend to read social reviews before purchasing. Studies show that 7 out of 10 Americans look for a review before they purchase anything.
The interesting thing is that before this gigantic platform, people used to promote their products and services on commercial and print media. It was expensive and a lengthy process as well. Moreover, the success rate was quite vague, and it was difficult to understand what exactly went right or wrong.
The reason that print media wasn't as successful as social media is because social media has the power to communicate directly with consumers. In contrast, print media was prolonged in terms of user engagement and communication. Moreover, branding and promotion were not so simple and hands-on.
Coming back to the present, just think about the fantastic social platforms we have now. However, to what extent are we actually taking the benefits of this social engagement? Or are we taking social media for granted?
Social media has taken over the whole world, and we have to address TikTok, the most popular video-sharing social networking service. Charli D'Amelio, a 16-year-old, is now the biggest star of TikTok. In 2019 she launched her dance channel in TokTok and became a star within a month.
A single social platform has opened so many doors for her, including Hype House, Super Bowl commercial, and a contract with a premier talent agency.
However, is social media a boon or bane? Well, yes there are both sides of a social platform. Lately, TikTok got downvoted in India by netizens triggered by a silly feud on YouTube.
Indian users had brought down TikTok ratings in Google's Play Store from 4.6 stars to 2, and the founder company ByteDance will definitely face a drastic fallout in business. This incident illustrated the point that social media reviews can make as well as break a brand.
What are the benefits of using social media?
Social media reviews can either make or break your brand. Here is a real-life example; Uber drivers under four stars often face huge difficulties in continuing. They give a ride and ask for a good review just to keep going. Not to mention that giving utmost priority to the ratings and reviews has created an unmatchable quality that Uber has come up with.
Do you know how long consumers spend reading reviews before making a decision? BrightLocal surveys show consumers aged 18-34 spend 33% more time reading online reviews than any average person.
Whether it is a brand or a local business, people always want to learn about real-life experiences. Brands are promoting themselves and the consumers talking about how they have found the products have different impressions on the audience.
If a friend ignores you, chances are you won't follow through with them. Consumers and brands can have similar situations. And social media review is the bridge between a brand and its consumers.
In short, social media is the new trend, and social reviews are inevitable. Let's see why social media has a stable influence over brands.
Word of mouth marketing
Word of mouth marketing is probably the oldest trick in the book, and it's still one of the most efficient strategies that you cannot just buy with money!
First of all, what exactly is word of mouth? In a simple term, when a consumer discusses the brand or its product/service, this is called Word of mouth (WOM).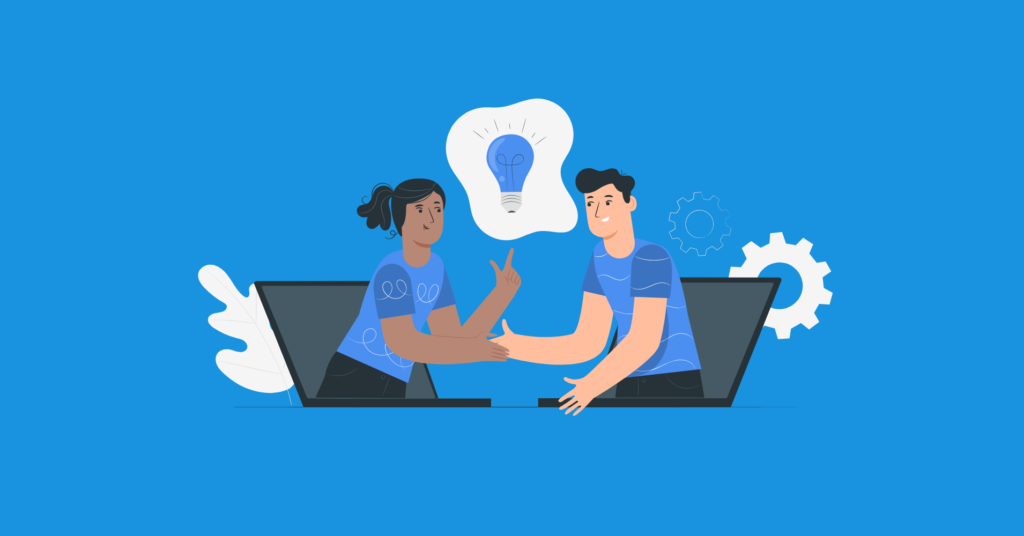 Among so many marketing strategies, this one is the most impactful so far, not to mention free. Here is a situation when you are skeptical about which model of a cell phone to buy you look for a recommendation. The fact is 71% of people tend to follow and believe the social media reviews/ratings and recommendations.
And this goes beyond any confusion that a WOM marketing strategy is entirely based on the user's experience or findings. To promote the best WOMM, it's essential to give equal priority to the negative reviews because you don't know who is reading your social reviews and disseminating information.
Engage with the mass
To push forward your brand, engaging with mass people is non-negotiable. And currently, there is no better way than social media engagement. Let's compare product promotion on a newspaper or a tv commercial vs. social media reviews.
So many things have changed. But the most significant change is that now brands and consumers are just a few clicks away from each other. Whereas, customers were unable to communicate with companies in the earlier days. For example, In June 2020, Hindustan Unilever has announced that the word "Fair" will be removed from the brand Fair & Lovely.
Netizens have welcomed this revolutionary step, and the movement #BlackLivesMatter has significantly correlated with this change. This change will create excellent exposure for the brand as well.
In fact, 53% of consumers say they feel comfortable buying from brands that have a transparent social media activity. Everyone is now on social media. To excel in business, networking is a great strategy.
Create a brand reputation
Being on social media has automatically provided users with the right to talk about products or services. People have access to check on the brand's activity and judge them based on that.
Although social media availability doesn't mean that the brand is a big shot, it has a 50-50 chance to create a brand reputation. For example, not so long ago Ice Bucket Challenge was a campaign to develop and promote awareness of the disease- amyotrophic lateral sclerosis (ALS)
The campaign was a huge success and went viral in July 2014. More than 17 million people posted videos online, and more than $115 million was raised. The campaign was an internet sensation, that would've been impossible without social media marketing.
Share and be shared
There is a saying that sharing is caring. In social media, this is not different. Users will only talk about the brands that either have fulfilled the expectations or didn't succeed.
It's not easy for brands to gather positive reviews. For instance, there are times when we buy something online and find the product worthwhile. But how many of us take some time to give an honest review of the product? Whereas, the slightest issue may lead us to write a negative review.
Now it is up to the brands how they use social media as an influential factor. For example, it is often about the positive reviews and appreciations. But when a user targets a brand and shares something on social media, good or bad, that is also a prominent place to revamp the situation.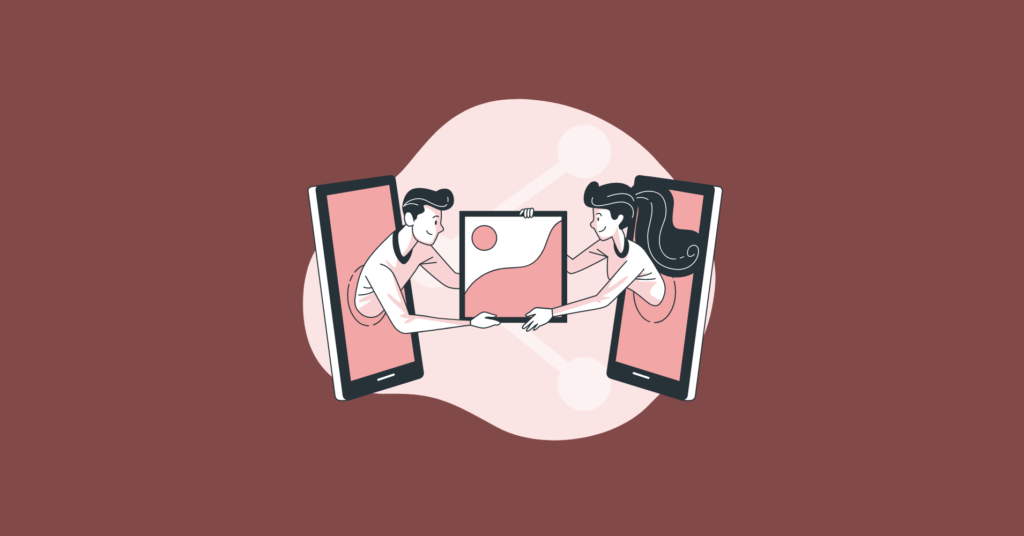 If brands take the negative and controversial reviews seriously, then this could turn the whole scene around. Most of the time, businesses don't pay attention to the critics, but the truth is if you could work on the negative reviews and come up with a better result, then you have got back your chance to redeem yourself.
And when a customer realizes that the brand is willing to improve the situation, that creates an automatic bond. Moreover, brands that participate in the comment section and give quick replies to the consumer's queries have a better chance to be shared by the users.
So the drill is to increase social media activities. Heightened engagement is a smart formula to get shared by the audience.
Numbers matter
According to Statista, 2.95 billion people are using social media worldwide, which will go up to 3.43 billion in 2023. Clearly, numbers matter.
The more you embed social media on your website, the more you reach a bigger audience group. On the other hand, users also rely on social platforms more than anything.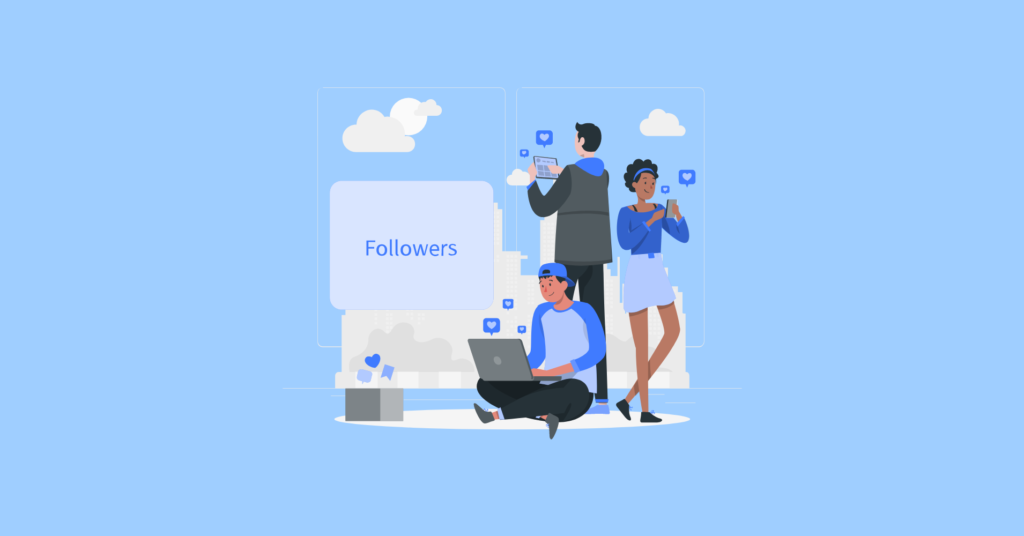 For example, movie lovers will definitely check Rotten Tomatoes or IMDB ratings before they start watching a movie. If the film has a bad grade and negative reviews, the chances are high that the person will promptly begin to search for the ratings of another movie.
This is the power of numbers. Your brand needs good numbers, and this is not something impossible to get. All your competitors are probably using amazing tools to gather the names in one place.
Visual stimulation
When you look for a smartwatch on Amazon, what do you check first? Don't deny it, it's the outlook even before the price.
Images, videos, and infographics are the most eye-catching materials on a social platform. When a brand puts an image with the feature, it automatically increases the traffic rate. Social Feeds like Instagram, and Pinterest are the most popular social sites that create massive social engagement every day.
Visual stimulation can quickly disclose the difference between the two products. Furthermore, it gives a neck to neck competition to contemporary brands to gain more customers.
Never settle for less
If we consider from a brand's point of view, social media reviews are a gold mine for any business. From targeting a niche, and understanding consumer psychology to launching a new product, everything revolves around social media.
On the other hand, do you think users feel the same sense of connection? It's not a hard thing to guess. Everyone has an internet connection today. This makes it extremely easy for the consumers to evaluate the product prior to purchasing.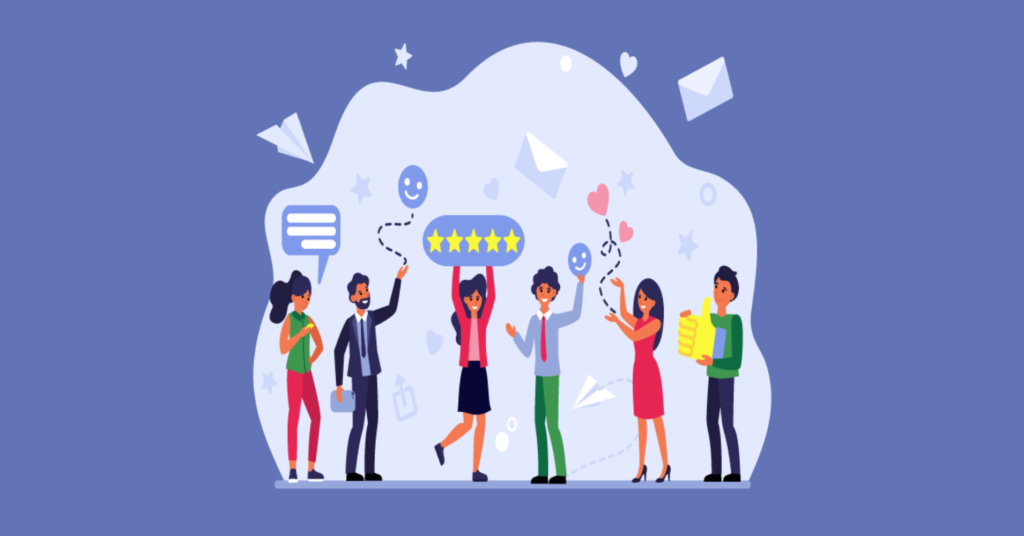 However, it's not always possible for the business to manually gather each social review from multiple sites and display it on one platform. Because we already know how social reviews tend to be scattered on all sorts of different platforms.
All this time, we have tried to give you facts that could help you to excel more. We suggest you grab a plugin like WP Social Ninja. Usually, a review plugin has a maximum of three or four platforms, whereas WP Social Ninja will offer you three individual platforms with existing features.
So why settle for less when you have so many things to grab? It would be a smart move to aggregate social reviews from several platforms on your website and show off the brand with the right attitude.
Check out our article on How To Create Social Media Marketing Strategies (Step By Step Guide)