Do you know an average user spends about 145 minutes on social media each day? So, you can already guess the role it can play in any business. If you want, you can follow the article on Sprinklr to know the significance of social media marketing for businesses and how it has boosted the game of some big brands in the business world. It is proven that companies can actually level up their business by making effective social media marketing plans. This is true for all businesses, no matter what size.
With the help of social media, many small businesses were able to reach a bigger audience. If you also want to grow your business, you definitely have to build a strong strategy for your social media accounts. This can be effectively done with the help of a plugin.
There are lots of social media plugins that can help you with it. But you should try finding a multi-purpose social media plugin for your business, as it will make your life a whole lot easier. In this article, you will be introduced to one of the amazing plugins: WP Social Ninja, which will single-handedly take care of your social promotions.
But first, let's see why you need one for your business.
Why do you need a social media plugin for business?
As a business, you need to communicate with your customers regularly. And what is an easier way of starting a conversation than social media? Probably none. But, it is not always easy to connect with them only through different social media plugins. Sometimes, your customers might want to just ask you questions while browsing your products on your website. Organically handling your entire customer support can be both expensive and time-consuming. At that time, a chatbot can come to your assistance.
Using chatbots, you can have online chat conversations with your customers. It can actually save your business as much as 30% of your total customer support cost. That's just one out of many benefits you can have from using chatbots. Chatbots can single-handedly handle a lot of customers. 64% of all customer support requests are on the website of Slush, which is a leading event management company managed by a chatbot.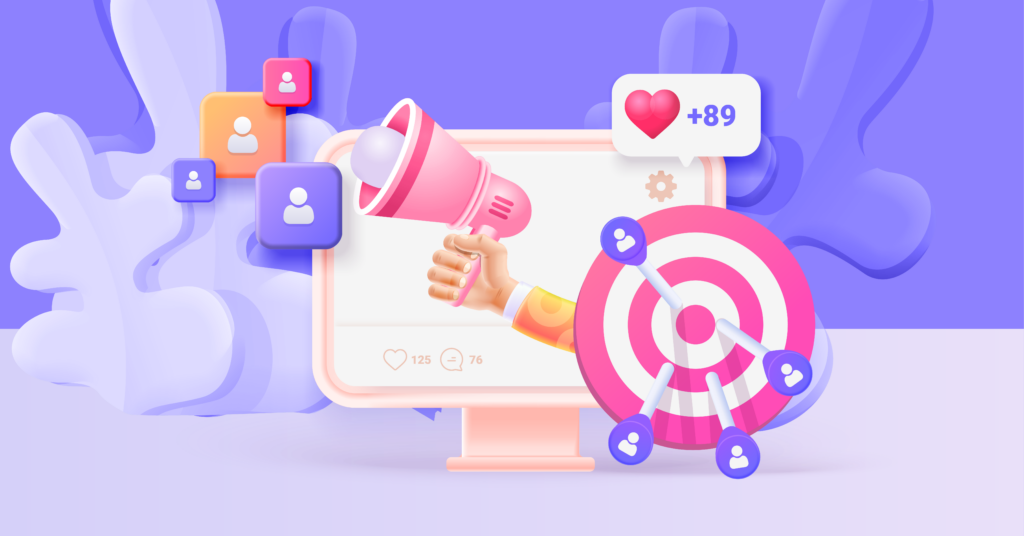 Moreover, nowadays, about 95% of shoppers read the reviews posted on business review sites such as Yelp, Google, Facebook, and TripAdvisor before making a purchase. They trust customer reviews 12 times more than anything a company promotes. So, there are chances that your customers will look for reviews on different social media platforms before choosing your products. Why not make it easier for your customers by embedding reviews from social platforms directly on your website. And most importantly, customer reviews can help you to increase your conversion rate by 270%.
All these amazing things can be done with the help of one single plugin, i.e., a social media plugin. You need a multi-purpose plugin to integrate your social media with your website, and all these can be done with just a few clicks.
Let's take a look at the most important features that a social media plugin should have.
Features that you might need in any social media plugin
Any plugin needs to have certain functionalities that make it a good plugin. Let's navigate through what features a good social media plugin should have:
Multiple social platforms
Easy configuration with social sites
Multiple feed types
Multiple user accounts
100% SEO friendly
Realtime review synchronization
Live on-site chat on any page
Set the time schedule
Advanced settings panel
Support all page builders & WordPress theme
Now that you know what to look for in any plugin to oversee your different accounts and help you to plan your social media marketing strategies, you can decide which one to select. But we do have a plugin that can serve all your demands.
WP Social Ninja: The best social media plugin for business
WP Social Ninja is your "All in One solution" for all your social media marketing needs. Use this plugin to incorporate all your accounts of different social platforms, add your customer reviews to your website, communicate with your customers, and much more. And the best part is, you don't even have to use any coding.
WP Social Ninja is rich with functionalities! You can integrate your multiple accounts with your website. Not only that, you can also feature real-time social feeds on your website, display your customer's reviews from different platforms using shortcodes, and communicate with your customers easily with this plugin.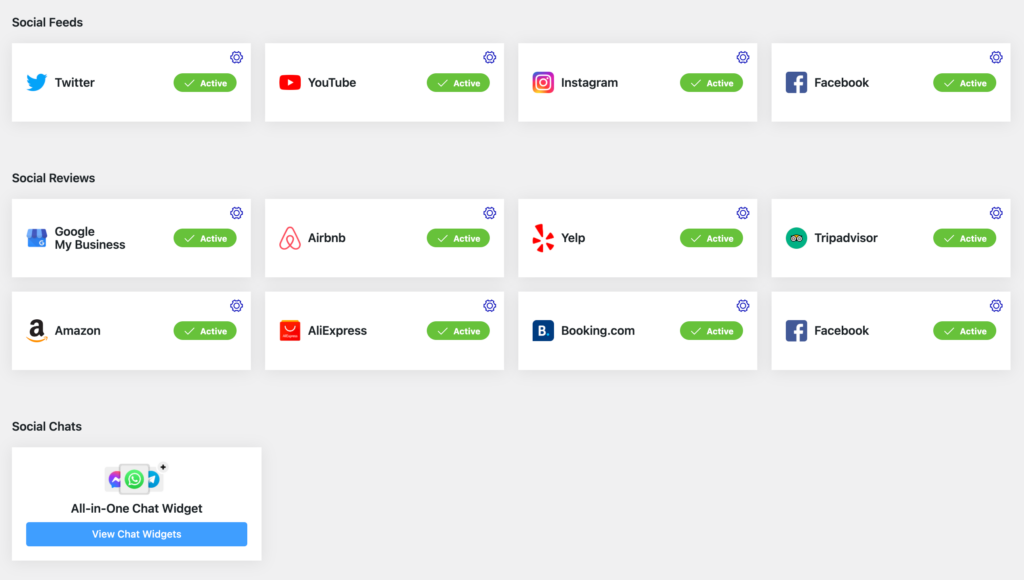 On top of that, you don't have to manage them manually. Your website will update regularly with reviews, recommendations. This will eventually help you to increase your SEO score, resulting in growth in your business. Meanwhile, if you face any problem, you can consult with the expert team who will be delighted to answer any queries you have.
If you're thinking it's an amazing plugin to save you a lot of time, wait till you learn about how it can boost the growth of your business!
How will your business grow with WP Social Ninja?
This is the era of social media and it plays a huge role in all aspects of our life. It is always a wise decision to make your company/brand visible on multiple platforms. Don't only stop there, keep posting different contents in your accounts and try to connect them together for better customer reach.
WP Social Ninja makes this a whole lot easier. Now, let's look at what WP Social Ninja has to offer and how it can help you to grow your business.
Social Reviews
Embedding online reviews from different social networking sites are pretty important. Your customers will look for other people's experiences with you and your product. No matter which industry you are from, your customers will look for opinions from others. Let's have a look at the impact of reviews by industries.
Now that you know the influence of reviews on your customers, you have to figure out how to use them to benefit your business. Well, the best way is to embed them in your website and that can be a bit time-consuming. But what if just one plugin can do all the work for you.
WP Social Ninja is such a plugin that can help you to embed all the reviews automatically on your website. In that way, your website will be always updated and your SEO score will also go up. Consequently, your business will grow.
Social Feeds
We simply cannot deny the usefulness of live chat and reviews for your business. You can easily get these two if you integrate your social media accounts with your website. But, do you know, you can even show the live feed on your website? This will help you to increase your engagement rate and credibility. Your visitors will spend more time on your website as there is more content to look at. On top of that, you can easily monitor all the activities on your other social media platforms.
Now, you might be thinking, how can you manage all these, right? Well, WP Social Ninja will rescue you in this case. You can easily embed your social media reviews and recommendations, show off your social feed as a proof, and communicate with your users on your website. All these will help you to build a strong relationship with your visitors. And the most amazing part is you can even turn them to customers- resulting in more conversion rate.
Keep your customers happy with your service and get good reviews. The social proof of having a lot of happy customers will only rack up more customers, and a higher conversion rate. Achieve this whole feat effortlessly, with WP Social Ninja.
Social Chat
We have already talked about chatbots and how much a business needs them. But a chatbot cannot always serve all your customer queries. Your customers love instant replies and communication with the bot, but they do want interaction with humans. That's why live chats are very important. It helps to improve your customer journey and increase your conversion rate by 2.8%.
WP Social Ninja offers live chat with your customers. So, you don't have to worry about the queries anymore. Your customer care people can take care of all the queries from anywhere, at any time, with ease.
Conclusion
As far as we can see, this phase of being homebound is not going to end that easily. People will get more dependent on social media for their day-to-day activities. It is upto businesses to figure out how to gain more customers for their companies.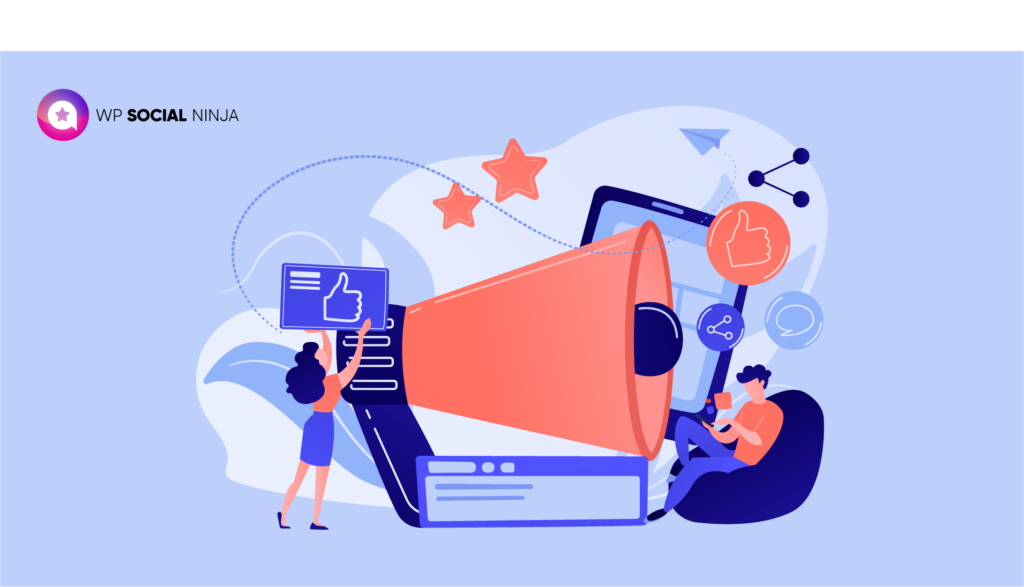 No matter what the size of your business is, you need to attend to every customer and provide them a positive experience. And this is only possible if you take help from the networking sites. The rest is up to you.
But, if you ask us, we will definitely suggest you integrate your website with your social media platforms ASAP. For that, you already know which social media plugin will be best for your business.