There is no alternative to having a steady pool of customers to grow your business, whether online or offline. A loyal customer is one who keeps buying from you regularly. In simpler terms, loyal customers make repeat purchases that encourage and boost business growth. Do you want to learn how to create customer loyalty? Then you're in the right place!
We will soon come up with an article about loyalty programs with some basic points: example, definition, benefits, driving factors, types, and how it boosts eCommerce growth.
However, in this article, we're digging somewhere else. Before you think about having loyalty programs, you need to know how to create that loyalty!
So, what do you think about it?
How to create customer loyalty – A short checklist
We can't certainly know what YOUR customers want or what they need. Your company's success depends on your approaches. But we do have some tactics which you can use to build customer loyalty.
It's five times more difficult to create a fresh customer base than keeping the current ones happy. Frequent buyers are loyal, and they spend 67% more. If you focus on the Customer Lifetime Value, you don't need to worry about racing with other brands.
So, without any further delay, let's jump right in! Here are the tips on how to create customer loyalty.
Rewards
You can't possibly hope to get more revenue if you are not working for it. Since a high customer retention rate is an outcome of their loyalty, you must offer something your customers appreciate.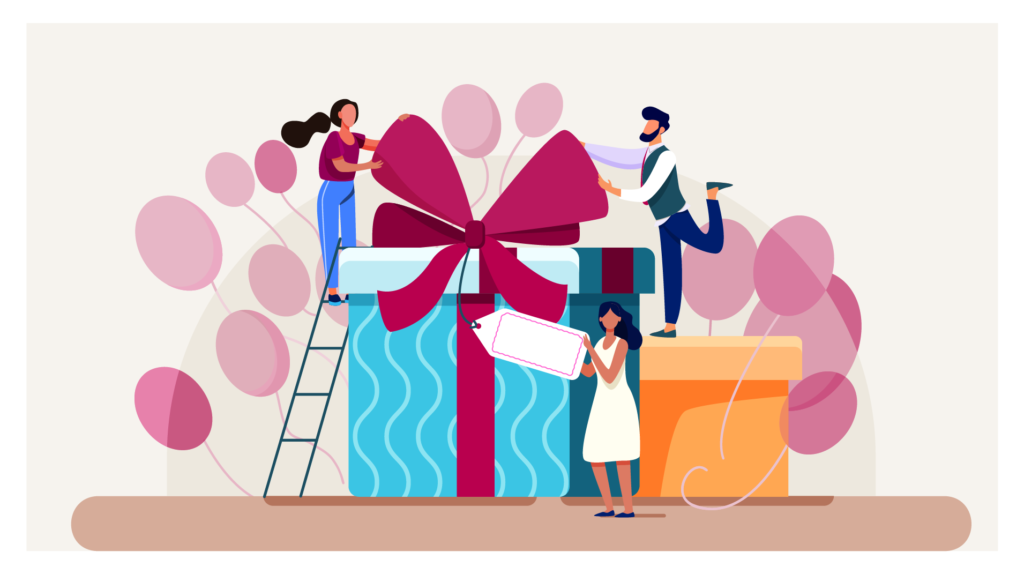 There should be some perks of buying from you. Try out including these simple things in your service-
Rewards program.
Free delivery.
Special discount.
Exclusive products for the top-customer.
A free product for achieving the maximum purchasing threshold.
Unique coupon code.
Gifts for customers who make a repeat purchase.
Referral discount.
Free shipping.
These are not the only ideas. Depending on your business and the preference of your customers, you can come up with some more.
The bottom line is that you need to create some incentives that encourage buyers to continue buying from you.
Create a customer loyalty program to reward loyal buyers. Pick the type of program that resonates with your brand. Take the "Tiered Program," for example. You can give it a go and reward judging the loyalty level.
To create a customer loyalty program, firstly study your customers and attach meaning to the program. Then focus on rewards.
Maintain high-quality
No matter how friendly and giving you are, if your products aren't meeting customer expectations, your efforts are all in vain.
To keep the customers happy and satisfied, you have to make sure your products are worth their money and time. Sell high-quality products to gain their trust. They will eventually value you more.
Another key to getting your customer's loyalty is delivering the exact same product in perfect condition. Packaging has to be safe so that it arrives without a scratch. If you are selling ceramic dishes, you don't want to receive a complaint about a chipped cup or a broken plate.
It's not always about products. The presentation matters too. So, try displaying the products of your online store in a table format and ensure the website has a quality interface.
You can't afford to be reckless if you really want customers to be loyal to you! So, try to exceed their expectation regarding the quality of your product and service.
Customer service
A responsive customer care service is a great way to know about your customers' experience with you. Similarly, it can help you with solving any problem they might be facing.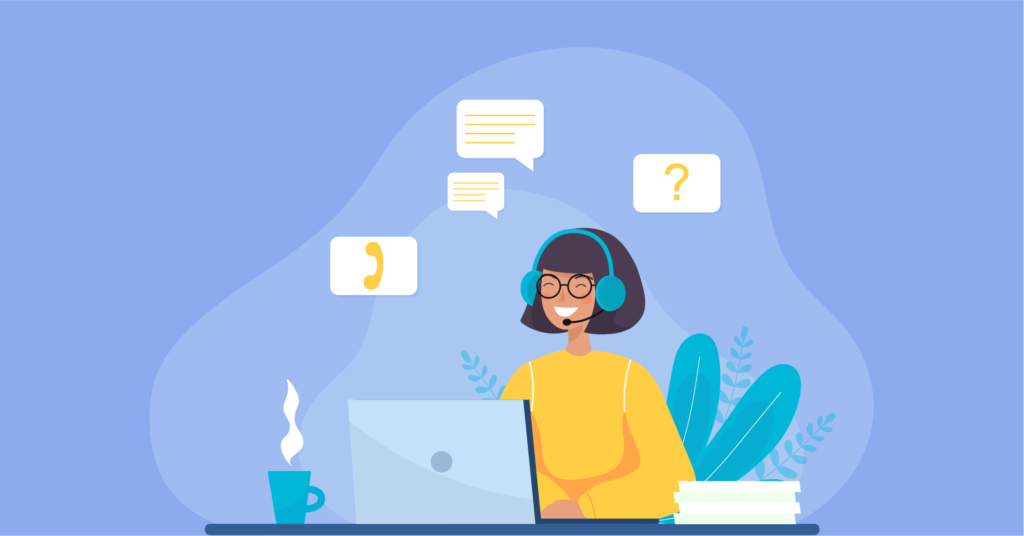 Suppose an individual is having trouble understanding a device you are selling. If he asks how to use it, you better be available to respond! He might move on to your competitor unless you reply promptly. So, a "Live Chat" feature or "Chatbots" can help in this case.
Apologize right away if you are late to respond. In the same way, if customers are not happy about something, don't hold yourself back from saying the right words! Saying that you're sorry and promising never to let it happen again can help you regain their respect.
Also, try to be transparent about the product quality. For instance, if you are selling clothes, mention how the fabric needs cleaning and what to do if it starts an allergic reaction.
Keep promises
Whether your business is online or offline, you must be confident about your products and services. Your customers will come back if they believe you are worth it. So, don't give them false hope and don't make false promises. Transparency is the best way to gain loyalty.
You promised to deliver the right product in mint condition in time, but imagine a scenario where your customer receives a faulty product way after the promised timeline. Do you think you'd be able to retain customers with such a service?
You bet you can't! Do whatever you can to keep your promises because your company's future depends on your existing customers' experience. Don't forget to stay true to your words. You may also want to under-promise and over-deliver.
Personalize
You're doing it wrong if you only sell what you want to sell. Remember to sell according to the preference of your customer base. Study customer demography and their purchasing pattern to understand their needs and interests.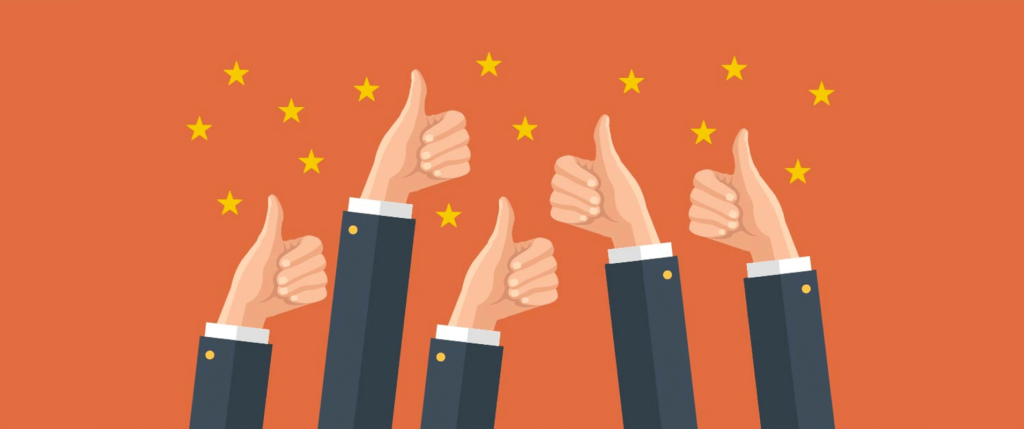 We have previously talked about the importance of personalizing your store and website for great UX. Everything has to be top-notch if you want customers to feel comfortable with you. Starting from the appearance, layout, product photography and presentation, prices, and product category, all of it comes together in creating an impression of your brand.
Customers should feel valued and appreciated by you. Send personal messages, emails, or notifications by mentioning their names and asking if they want to check out your new item. Sending a "Happy birthday" text and throwing in a bonus discount or a hand-written thank-you note can prove to be a smart trick to retain customers.
Make it easy to shop from you
Purchasing from you has to be a smooth experience. Many first-time buyers will opt out if they find it frustrating and complicated to purchase from you.
Simplify a customer's buying process and convert them effortlessly. If you invest more in impressing and ignoring basic stuff like easy payment, shipping, and delivery, you better not have much hope.
Avoid fancy and complex jargon or trick words so that you don't confuse the customers. Nobody will give the purchase a second thought if things are simple and easy to understand. Contrarily, having a complicated buying or paying process, puzzling brand image, or not adding product details can drive people away.
Communicate
Stay in contact with your consumers and update them about your new products or discount details frequently. This way, you will stay fresh in their minds, and they will know that you care too.
Set up a database with customer contact information (email address, phone numbers, date of birth, etc.). You can send a birthday wish, monthly newsletter, or daily reminders. It's just advertising with a personal touch.
You should have a presence on all social media platforms if you want to connect to customers of all ages and countries. Customize your profile for each of the media, such as Facebook, Instagram, Twitter.
Don't forget to be on Pinterest, YouTube, or LinkedIn too. Simply be present everywhere you can get loyal buyers from! Meanwhile, go through our article on Instagram Vs Facebook marketing.
Feedback
How do you know if customers are happy or dissatisfied with you? Their reviews can play a huge part in this case. It's really a chicken or egg paradox because your quality service brings in good reviews, and a good review encourages you to serve better!
Getting authentic feedback from regular customers can persuade the non-frequenters to become loyal to you. You don't need expensive market research to get feedback. Just ask simple questions via email, social media, or SMS. Ask them politely to drop a comment with questions like these-
Do you like our products?
Is our service satisfactory?
How can we do better?
Would you like to see similar products?
Likewise, keep an eye on the social media comment sections to see if someone has a complaint or an inquiry.
If you see a negative review, don't hide it. Be transparent to others and address it instantly with an apology and ask how to improve their experience.
Support a cause
We have said it before, and we'll say it again. Your brand should stand for something and help to improve someone's life. You can also participate in eco-friendly product campaigns.
The reason for this is that consumers love being a part of a bigger cause and contributing to a good cause. If you can integrate such an opportunity with every purchase they make, they'll see this as an absolute win-win! Take TOMS, for example. They have an organization with a target – "What if your shoes could make someone's world better?" – which means that from every purchase, TOMS will use the profit to help a person in need.
Here's TOMS again with their helping hand for COVID-19.
On the other hand, The Humble Co. Brush makes bamboo toothbrushes that are environment-friendly and biodegradable. They also support the "Humble Smile Foundation." Their business's profit provides oral health care around the globe for those who need it the most.
Extra tips
Hopefully, you are now clear on how to create long-term loyalty relationships with your customers.
But apart from the 9 customer loyalty and retention ideas, here are some more.
Make sure to have an FAQ section with a quick response.
Provide some fun-facts, news on updates, or hidden features.
Display customer success stories and your brand's journey.
Feature some DIY tricks.
Track consumer behavior and keep them engaged.
Accept varieties of payment methods.
Always remember to be thankful and let customers know how you appreciate them.
Try a loyalty program app fitting to your business.
Final notes
That's all for the strategies to create customer loyalty from us. As a last reminder, we can sum up by saying your goal should be keeping your buyers happy and becoming mutually beneficial.
Brands create customer loyalty, which in turn results in massive success and high customer retention rates. Loyalty sure pays off!
We hope our shortlist of how to create customer loyalty can help you with a head start. But you may come across a lot more ideas as you continue the journey.
Generate consumer loyalty with honesty and an amazing business plan. Also, feel free to tell us how you liked the tricks about increasing customer retention rate.
---