People carry their mobile phones everywhere and spend more time texting or scrolling down social media newsfeed. Millennials, Gen Z, or Boomers, mobile devices are something nobody can live without now! Which is why you need to know all about SMS marketing best practices if you want to maintain steady growth in your business.
Marketing strategies need updates every time because consumer behavior keeps changing every second! Since we have our hands on our mobile phones all the time, it's easy to get into the customer's inbox to communicate.
Don't worry if you can't get the hang of it. We will go over some points about this marketing technique in this article.
What is SMS marketing?
Short Message Service (SMS) needs no description. On the other hand, SMS marketing might sound a little confusing to some.
SMS Marketing means sending transactional messages or promotional campaigns via text messages (SMS). These messages provide customers with time-sensitive offers, deals and updates, and alerts. But it's only for those who have consented to receive these from a business.
Picking up text message marketing means you are reaching customers 24/7 and maintaining a relationship with them. Text marketers should be compliant and use this strategy to drive leads, advertise, boost revenue, and engage customers.
Is SMS marketing effective?
But hang on a minute! You should learn about the advantages of SMS marketing before jumping in. Here are the reasons why text marketing is helpful for a business.
Almost everyone has a phone! Currently, 4.88 billion people are using mobile phones, and 3.80 billion are using smartphones (Statista). As a result, it's easier to contact people through texts.
While email marketing is a tad complex and might end up in spam folders, texts land straight in the inbox with notifications.
A short text is more likely to be read than an email.
If you use a bulk text message service, you can reach a lot of people.
Text message marketing campaigns have a higher response rate.
More return on investment (ROI) and higher open-rate.
Mobile-based coupons are used or redeemed more than other coupons.
Not all areas have high-speed internet or wifi. So, texts are a better way to reach your customers.
A personal text (birthday wish or thank-you) landing in a customer's inbox is more effective than an email.
Timely delivery and direct contact with customers.
eCommerce business, travel companies, small or large organizations; all benefit from text marketing.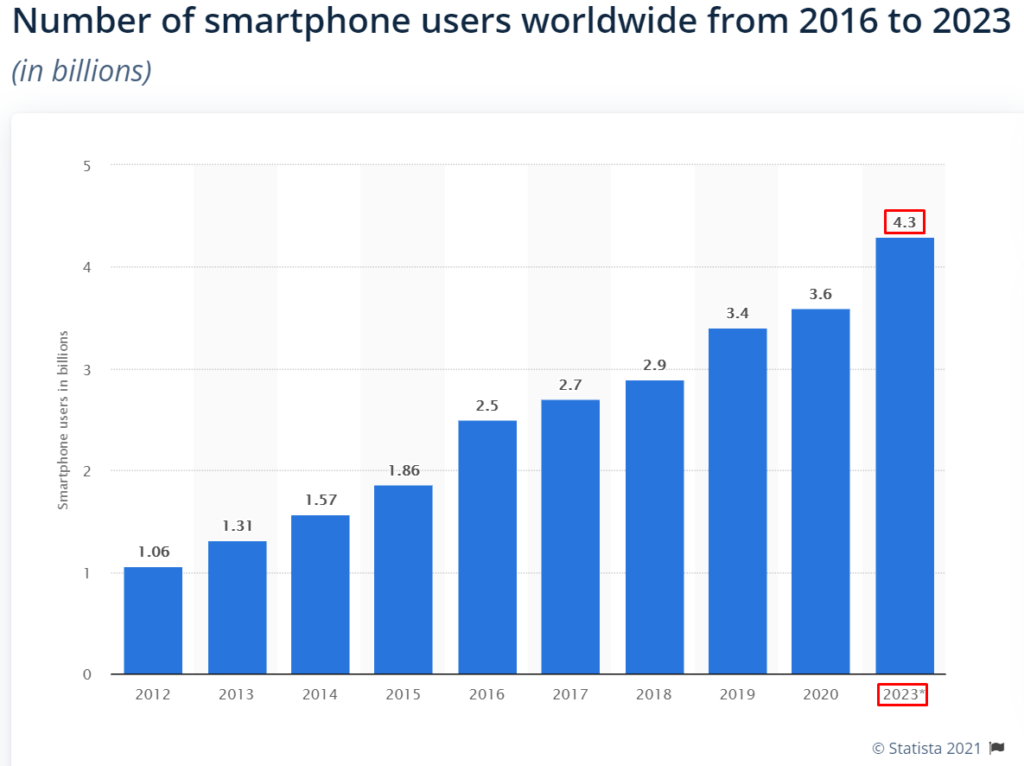 By 2023, smartphone users will go up to 4.3 billion! Surely you don't want to miss out on targeting that massive chunk of the population.
So, let's get busy learning some SMS marketing tips now.
Top 11 SMS marketing best practices
Boomers and millennials spend around 5 to 6 hours on their phones every day! With a simple "Buzz" or "Ting", people are drawn into their phones instantly. It's no wonder eCommerce is growing quicker than ever these days, and you can't afford to ignore any means of marketing tricks.
Here are some intriguing SMS marketing best practices for you.
Any SMS marketing strategy from this article can come in handy for your company. Try them out and be sure to let us know about your experience.
1. SMS marketing software
DIY is not always a good idea. If you plan on typing and sending all your marketing texts manually, then you better stop now!
You can try various tools, for example, EZ Texting, SlickText, Twilio, etc. However, look for the one that helps you manage all your subscribers, measure the click or open-rate, and auto-schedules messages.
Fluent Forms and Twilio integration helps the form users connect to people from the database through text messages. It's the fastest way to provide them with updates.
Typing hundreds of messages is neither convenient nor cost-effective. Besides, you may miss some customers or make a typo. For M-commerce, you need a text-messaging tool so that you can reach all customer groups and maintain the right frequency with perfectly optimized texts.
2. Get consent
Just like how we knock before we enter someone's room, you should ask for permission before sending a text! Don't spam or flood the inbox because it's annoying for customers if they didn't consent to your text service.
Own a contextual keyword or shortcode. So, whoever texts you that specific keyword, consider it's their approval. The code can be used to opt-in, and you'll know who to text.
Here's how SimpleTexting uses the trick.
Show respect to consumer's interests and only send texts they need to hear about. Similarly, before they opt-in, specify the number of texts they can expect from you per day or week.
If you keep sending messages they don't want, you're just causing more damage to your business than promoting it.
Also, be sure to keep the "Opt-Out" option open.
3. Know your customers
This point is sort of given for all kinds of business. If you don't know who you're selling to, you don't know what to sell!
You can use a Customer Relationship Management (CRM) app to analyze your customer base. Notice their purchasing history, demography, and interests so that you can send the right message.
Salesforce offers faster tracking of customer details, engagement, responsive support team, etc.
You can look for some other top CRM tools to manage your texts. Personalization plays a big part here. There's really no use in sending a text about a sale on meat and dairy products to a vegan customer!
4. Keep texts short, simple, and fun
A to-the-point text message with the right words and a CTA (Call to action) link/button is much more helpful than a long and boring text with no useful information. To captivate your customers, you better send a clear and straightforward message.
You only need one sentence or a trigger-word to entice consumers. There's no need for exaggeration. Make sure it's concise and excludes any confusing words. For instance, avoid abbreviations that you know as a marketer, while users are oblivious of them.
Make no grammatical errors or typos. No matter how much you tease a "grammar nazi", text marketing is not the place to ignore your flaws. Customers won't take you seriously if you spell something wrong or can't express what you want because of incorrect grammar. So, avoid such trivial human errors at all costs.
As for making it fun, you can go with games, interactive texts, polls, trivia, memes, or rewards. Starbucks sends pop-quiz texts and rewards the first 100 correct responders.
Likewise, avoid using too many exclamation signs and all-caps words because these may be misinterpreted as shouting at customers!
5. Promote opt-in
You can't deny the power of social media in terms of marketing. If you want to get people to opt-in your text service, then you should use social platforms.
Suppose you have a Facebook profile. Display the company's phone number and add an "Opt-In" button to direct people to sign in with your SMS campaign. You can do the same thing on your website, emails, and newsletters.
6. Timing
While you might think that a text can be sent anytime as long as customers have consented to it, you're wrong. It's all about immediacy and perfect timing.
Picture this, you are all done with a busy weekday and just sit back to relax. And you hear a 'Ting'. When you are resting, you don't want to hear from a marketer! Same goes for when you're driving.
A standard timeline for text marketers is within 10 am-8 pm. Although it can vary depending on your customers.
The best time to send a text to a certain individual is hard to know. You should try to know when your customers would like to hear from you and ask before they sign-up.
7. Urgency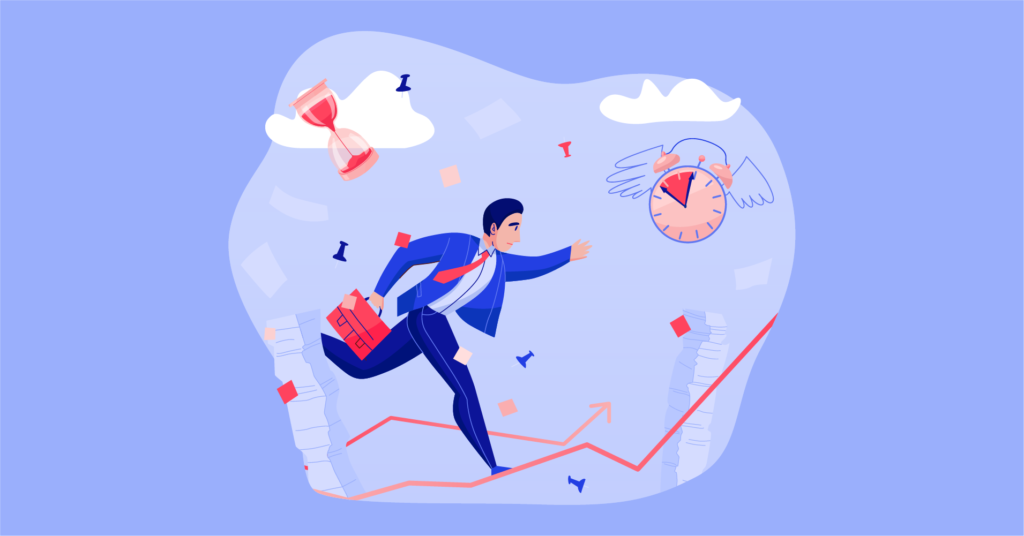 Sending a text about a flash sale or time-sensitive deal can encourage customers to make a repeat purchase. You can use some triggers like,
Valid till
Hurry before it expires!
Stocking out soon!
Limited stock
Only today, etc.
These create a sense of urgency. People will feel like they might miss out on something good if they don't click.
One of the many advantages of text marketing is that you can bring the sale or exclusive product information right into the customer's mobile inbox. A nudge via a text that intrigues the FOMO (Fear of missing out) can get you more traffic and increase sales.
8. Offer value to customers
If people permit you to text about your business, you should be offering them something in return. Whatever you offer, make it worthwhile so that they don't opt-out.
Steal their attention by texting about an exclusive sale, top-customer discount, quiz winner prize, coupon code, etc.
Moreover, BOGO (Buy one get one free), referral discount offers, and an exclusive first-look at a brand new product can make them feel valued.
9. Add disclaimer
CTIA(Cellular Telecommunications Industry Association) requires all text marketers to add "msg and data rates may apply" when customers opt-in. The text services will add it automatically, but you need to make sure that it happens.
Subscribers will only receive this information once, and it's when they are signing up. So, don't forget to check if it's really there. You don't want subscribers to complain every time they are charged!
10. Segmentation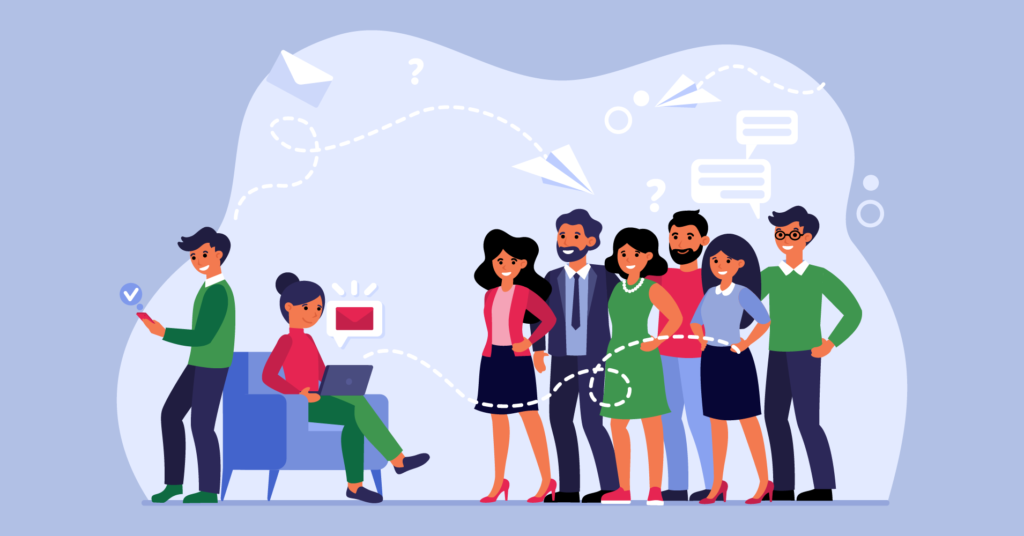 Send relevant SMS to customer groups by categorizing them. For instance, a thank-you or welcome text to the person who just signed up, a sale and discounts information text to a regular, and a subscriber's monthly subscription shipment details.
You are not to approach a loyal customer the same way you talk to a new visitor. To a newbie, you want to be more detailed and prove your brand's worth. But to a frequenter, you are already worthy. Don't get us wrong here. We don't mean you focus less on the loyal ones! Simply distinguish the way you craft a text.
Offering a "Discount on First Purchase" to a loyal buyer or early access to a new product to a new buyer is no help. Make sure to provide a personalized experience to each customer.
11. Omnichannel
You can have customers coming from everywhere and using all kinds of devices. Omnichannel marketing means a multi-channel approach so that shoppers can enjoy an integrated shopping experience.
In today's world, mobile users want a seamless experience no matter what channel or device they're using.
Don't just send a text to sell. Your text should take people on other channels like Messenger or YouTube. Framesbuy is an eCommerce glasses shop, and they use texts to send abandoned cart notifications to regain lost or inactive customers.
Text message marketing software
Among several SMS marketing tools, we picked 5 top ones for you. They are as follows-
EZ Texting
Textedly
SimpleTexting
SlickText
Avochato
For further details on these SMS marketing services give us a holler.
SMS marketing trends 2021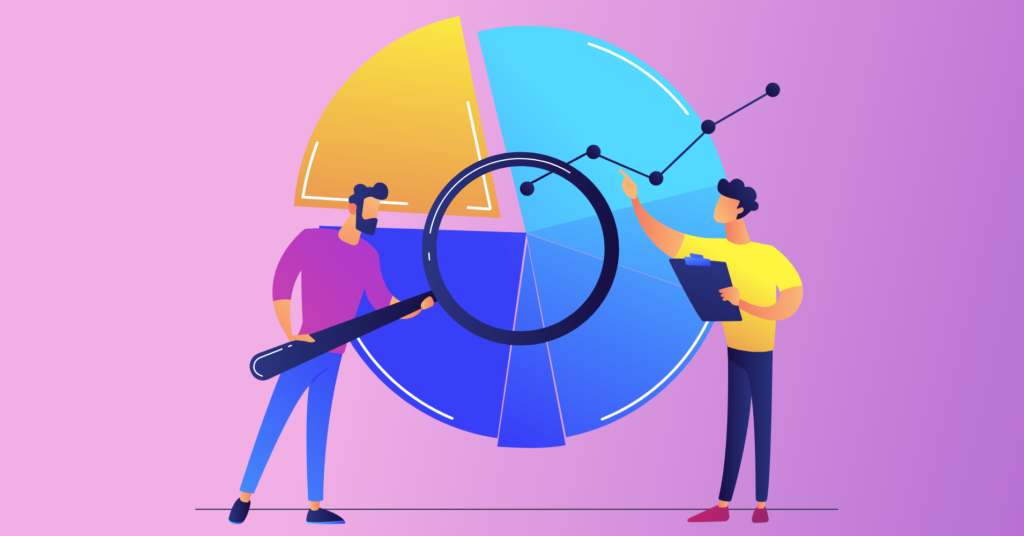 If you are just a start-up now, you have a long way to go. But before you take the dive, you should test the water!
Learn all the trends and perks of text marketing ASAP and prepare for 2022.
Texts have 98% open-rates.
85% of leads prefer texts to phone calls from marketers and want to be able to reply.
Mobile marketing helps with more sales because people are on their phones almost all the time.
Millennials are easy targets since they check their phone an average of 50 times a day.
Customer service with phone calls isn't advantageous for consumers because sometimes it takes time to reach, and people hate being on hold!
Conversion rate can increase by 14% with SMS marketing.
Email inbox gets cluttered. So, the texts are more convenient.
Short texts that can be read under 5 seconds have more success rate.
Customers like to get instant updates through texts rather than emails.
SMS chatbots are a blessing because you can't always be present when customers need.
Consumers recommend companies who text and value their time.
Trigger texts like "Here's what you missed while you're away", a feedback request, or even a notification about an abandoned cart can help you gain more attention.
Top brands using SMS marketing
Here we have a list of some high-profile brands and organizations who use text messages for marketing.
Facebook
IKEA
Reebok
Petco
Tommy Hilfiger
CNN
These SMS marketing examples are doing it the same way but with their own strategy. Social media campaigns integration with bulk SMS to connect to customers, CNN's breaking news SMS, IKEA's product offers and updates through messages, etc. all serve a similar purpose.
That's all from us
Nothing more to spell out! We covered almost all the essential facts about SMS marketing best practices that you need to know.
Modern marketers are moving into the future with SMS marketing campaigns. So, you can't sit back idle.
Pick the right software, know who you're texting, make it interactive and mutually beneficial, and value their interests. Finally, get started with SMS for marketing with a successful text message campaign.
Contact us for any further inquiries and make sure to prepare for marketing in 2022! Meanwhile, take a glance at Chatbots and Marketing.
---