Do you know if a company offers live chat, 38% of clients are more likely to buy from that company? Live chat support is an excellent solution to boost up conversion rates on your website. Moreover, in most cases, 63% of customers say they tend to go back to the website that offers online chat.
Not so long ago, people used to depend on a phone call for sales inquiries. But today, even before deciding whether to purchase or not, we all check on the website. And your website visitors are the catch here. All you need to do is trigger them effectively. Customer service is crucial and could turn into a stepping stone for a successful business.
When your websites offer live chat for the users and don't live up to the expectations, the question arises- "what went wrong?"
In this article, we will dig into more about how live chat increases your conversion rates. Before that, if you haven't considered adding a live chat tool on your website, it is high time. You are missing out on so many possibilities. In the next part, we will be focusing on-
What does a conversion rate mean?
If your website has a high conversion rate, that means the business is booming, and you have successfully managed to satisfy your clients. In other words, the conversion rate is the number of visitors that reach the desired goal out of the total number of visitors.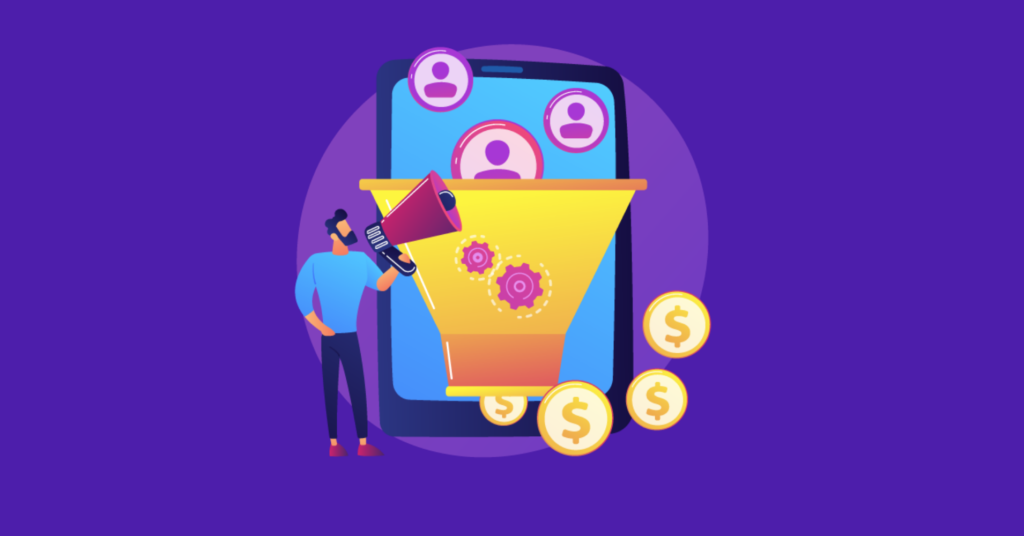 Your website has different pages, and all of the pages are capable of conversion. For example, your website has a landing page, a home page, blog, price page, and more. Businesses target each of the page visitors. Because your goal is to design your website that could turn visitors into paying customers. Conversion rates depend on many things-
Does the website intrigues customers
How appealing the offer is
How well-prepared your team is
Business is a continuous process. Most of the businesses are focusing on driving traffic, and that's how you reach your goal.
How does live chat increase the conversion rate?
Business in the last decades has shown a drastic change and growth. Traditional communication processes like phone calls and emails have lost their charm. Live chats successfully replace these forms.
Live chat is more than just a communication software, it also actively generates website conversion rates. Surveys show that live chat has become the most popular source of sales growth and expanding conversion rates. For online users, 46% of customers prefer live chat compared to just 29% for email, and 16% for social media. Live chat guides to-
Obtaining more leads
Diverting visitors mind
Saved time
Cost-effectiveness
Increasing efficiency
Sales and marketing teams have found this delightful hack to sales growth and skyrocket conversion rates. Moreover, the majority of companies have their in house support team. They relentlessly provide 24/7 service to the clients.
"Customers may not experience the same warmth and instincts while receiving a solution from a chatbot yet when compared to a live agent."

-Josua Bentley, Partner, Engineer of Remarkable CX at Moxi Works.

Apart from a high-quality brand, an active prompt online communication speeds up the business.
Ways that live chat increase your website conversion rate
Why use online chat on your website? Traditionally live chat is for supporting the business. However, long-established ways are outdated now. Instead of using live chat as communication software, companies now target live chat as a multi-purpose medium. Along with sales expansion, live chat optimizes conversion rates for the website.
79% say they prefer to chat live because it resolved their issues immediately. Let's take a look at how live chat helps to improve your website conversion rates.
Conversion rate offers faster service
Isn't it draining to wait for a reply? Whether it is an email or one-to-one conversation, no one likes to wait for an answer. Live chat is preferred as the most convenient option when someone is looking for an uninterrupted, hassle-free exchange of information.
Gives an instant solution
Provides authentic information
Communicate from anywhere
When you visit a website and are probably in a dilemma, live chat allows you instant solutions. Moreover, you are just one click away from the website agent. And for that, you don't even have to waste time looking for the live chat option. The chat box is right in front of you and has probably popped up already, greeting, "Hey, how may I help you?".
Moreover, knowing that you are chatting with a human gives you comfort and builds trust in the conversation. Live chat saves time and creates a bond between two parties, which indicates a kick-start in business.
Provides priority to the customers
Does live chat only offer quick responses? Well, if you are focusing on prompt service, then it is not the right way to make the best output. When your customers reach out to you, they expect extra care. And that's how you grab their attention!
For instance, sometimes you are stuck with a technical issue and ask a tech-expert friend for help. And your friends provide you with screenshots, shared screens, and whatnot. Similarly, in a live chat app, users expect to get VIP service.
Optimize customer satisfaction
High chances of coming back
Add value to the business
A quick response time has the power to drive a consumer to pay $20 more for the future. Moreover, some products' features and services are not so user-friendly. Live chat allows real-time solutions and generates conversion rates.
Pay attention to returning visitors
Conversion rate growth is essential for any business. Websites must follow strategies that ensure customers are satisfied, and they will come again. Think about your experience. Why did you go back to the pastry shop? Simply because you loved the food quality, and you wanted to purchase more!
Similarly, when a customer returns, it indicates that they had a good experience, and there is trust and loyalty. This is the golden opportunity for a business to convert them into regular customers.
Permanent customer engagement
Gives a clear standpoint
Speed up the purchase experience
Send offers according to their preferences. Moreover, check their previous purchase history and send recommendations from the observation. Returning clients are assets for any business and a resource for increasing conversion rates.
Easy to access
The expansion of conversion rates for your website is a game-changing step. Any website that offers live chat has a prime concern that not a single customer should return without any service. So it is not sure when your clients might need your assistance.
Live chat is not growing the conversion rate only within 9-5 office time. Gaining customer satisfaction is not easy. Moreover, clients will not necessarily seek you only on the weekdays.
However, 24/7 service can be challenging for almost all sorts of businesses. In such a case, offer something extra that shows that you care for your users.
Show when you are offline
Integrate live chat with email
Allow chatbot
When your customer realizes you are available 24/7 and happy to help, that's when they start to feel optimistic about you.
Ask for feedback
The business successfully grows along with the customers. Suppose the customers are happy; that automatically impacts the conversion rates.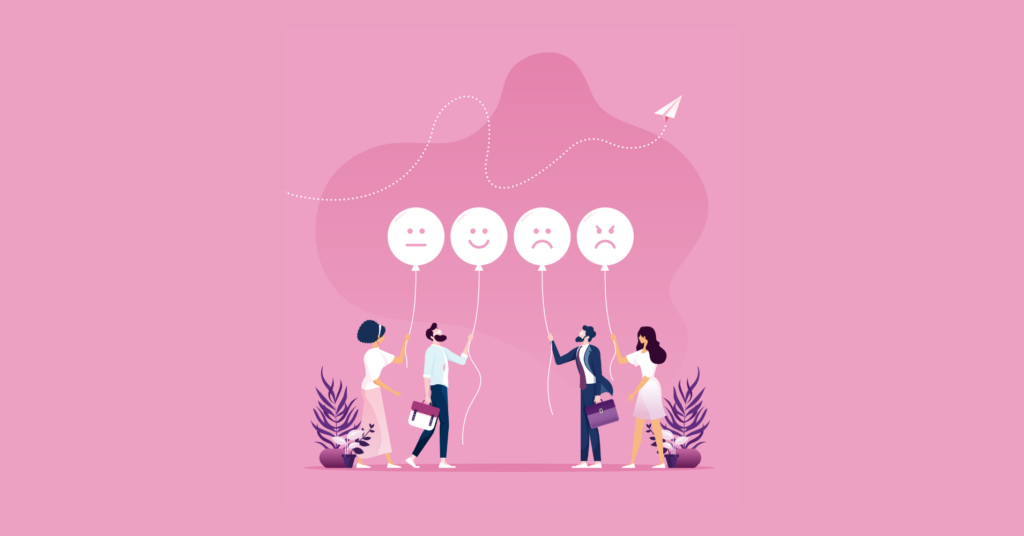 Customer feedback gives an insight into the business and directs it towards a desirable label.
Increase customer lifetime
A clear view of customer vision
Improves team efficiency
Moreover, feedback is beneficial in terms of understanding what users are looking for and what made them choose other brands. For example, to have an in-depth perspective of the user's type of business could conduct post-chat surveys. A post-chat survey is a great feature that most of the live chats offer to the users.
Some other features, like live chat ratings, could also help to improve the product and service quality. Live chat ratings will show the performance of the support team and how well they have dealt with the user's query.
Final thoughts
Live chat is an excellent medium for increasing conversion rates for your business. If you are already using live chat, you know how powerful it can be. However, some companies are still doubtful about this smart and stylish communication tool.
If you optimize your website with the right live chat support tool, your job is half done. But for that, you need a robust plugin that could enhance your user's live chat experience.
Throughout this article, I have tried to give you a clear concept of live chat conversion rates. But it would be incomplete without a secured and straightforward plugin. I recommend you to use WP Social Ninja for your website. WP Social Ninja is an all-in-one plugin that has three platforms; Social Reviews, Social Feeds, and Social Chat.
So getting this plugin will automatically offer you to take care of your social reviews and feeds along with chat. Moreover, WP Social Ninja has three of the most social chatting apps Messenger, WhatsApp, and Telegram.
So that's about it. I hope I have given a clear idea from start to end. With all this information, I think you will be able to make the right decision for your website. Share your experiences in the comment section.
Check out our article on 2.7 Billion Reasons You Cannot Ignore Social Media Marketing: The Sprinklr Story