Online form builder plugins are very nifty for this digital regime, and it is not only for marketing or business purposes but also for personal uses.
Since WordPress achieved vast popularity among people for its easy-to-use operations, WordPress form builder plugins have become a crucial part of all kinds of websites. It is likely because of its comprehensive uses.
However, in this article, I will help you to know about all the features offered by Fluent Forms and Contact Form 7.
As well as after reading my article, you can set your verdict regarding which contact form WordPress plugin would be worthier for your website.
But, before going into in-depth discussions, let's see which crucial functionalities and input fields are available in the Fluent Forms and Contact Form 7 WordPress form builder plugins.
| | | |
| --- | --- | --- |
| Fields and Features | Fluent Forms | Contact Form 7 |
| Responsiveness | ✅ | ❌ |
| Drag & Drop | ✅ | ❌ |
| Free Input Fields | ✅ | ✅ |
| Advanced Input Fields | ✅ | ❌ |
| Pre-built Templates | ✅ | ❌ |
| Manage User Submission | ✅ | ✅ |
| Export-Import Form | ✅ | ❌ |
| Multi-column Layout | ✅ | ❌ |
| Email Submission Data | ✅ | ✅ |
| Form Submission by Ajax | ✅ | ✅ |
| Anti-spam | ✅ |              Limited |
| Multi-step Form | ✅ | ❌ |
| GetResponse Integration | ✅ | ❌ |
| Slack Integration | ✅ | ❌ |
| WebHook Integration | ✅ | ❌ |
| Zapier Integration | ✅ | ❌ |
| User-friendly | ✅ | ❌ |
Form Builder User Interface Comparison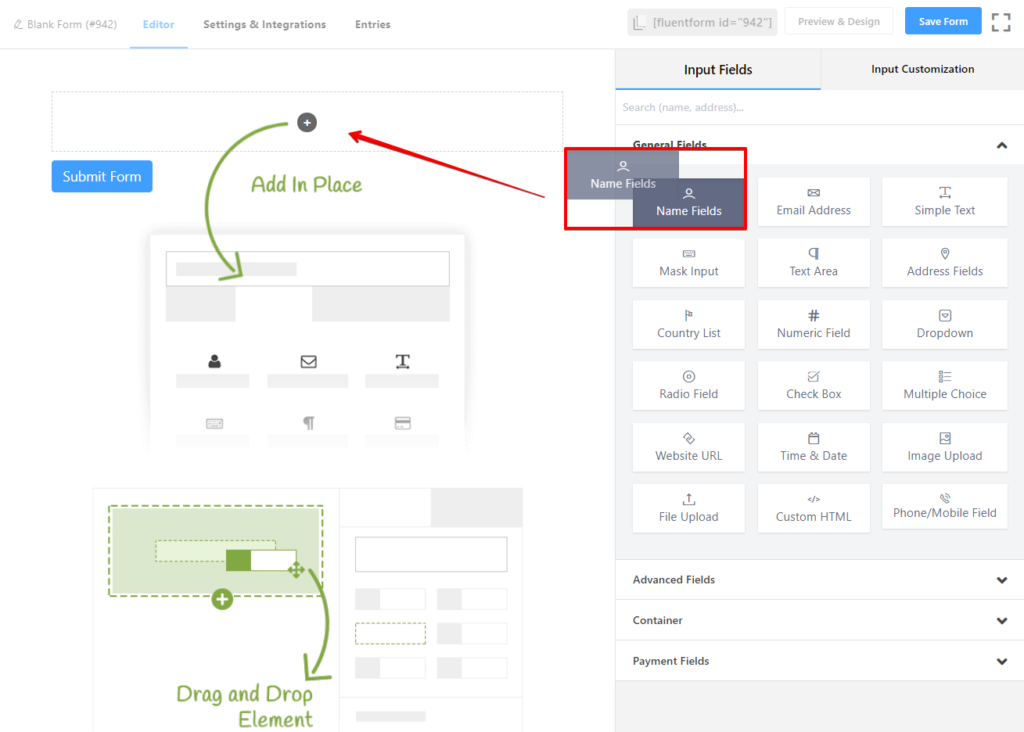 Fluent Forms is a dynamic online form builder for this contemporary time whereas Contact Form 7 is an outdated WordPress Form plugin. Let's do an in-depth analysis for Fluent Forms at first.
Fluent Forms is a WordPress Plugin that has been able to make a significant number of loyal users within a short time. Where customers' gratification is the primary objective, therein it is very likely to happen.
You can get maximum features in its free version yet it is not the main reason for being the first choice. This WordPress Form plugin is considered especially for "amateur" non-developer users as well as the advanced ones, and perhaps that's why it forged all features and panels with the most natural instruction.
No matter if you do not have any previous experience with how to create an online form, still you can make your required online forms easily within just a few steps by using this plugin for the first time. You can create any design for the form by just dragging and dropping them into the builder.
Even, you can observe its easy instruction on the dashboard that can navigate to create the form. It has three different types of fields for creating a form, and these are, "General Field", "Advanced Field" and "Container."
You can get all the primary fields that are required to create any type of form in the "General field." In the same way, you can use advanced features for making a complex and custom design. Moreover, you can use two or three columns form the "Container" to make a more compact and engaging form.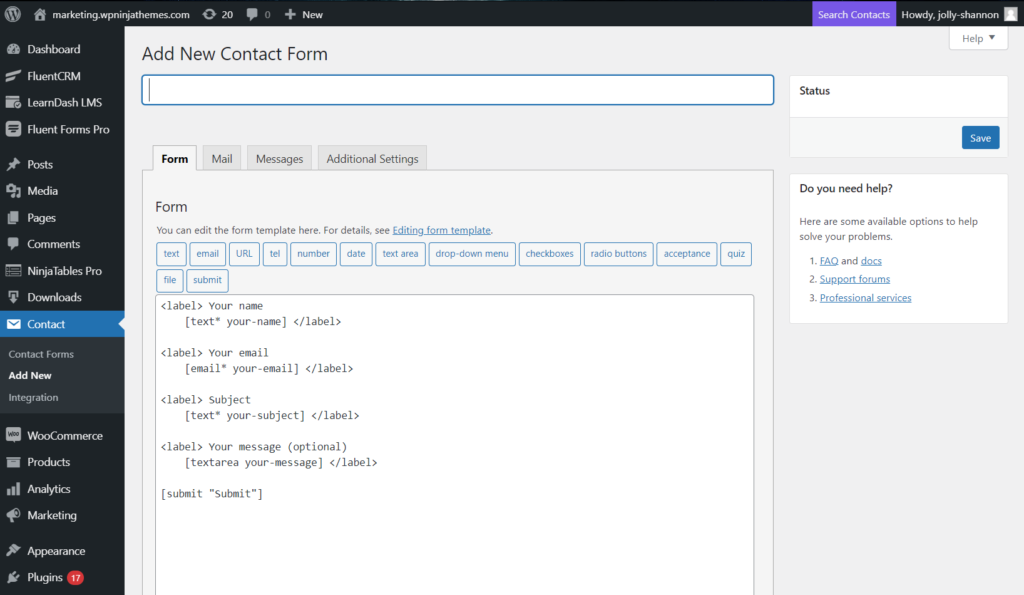 On the other hand, the Contact form 7 dashboard is completely different from Fluent Forms. You have to manage every field manually whereas you can do it simply in the Fluent Forms. Another noteworthy drawback is, you can not get the drag and drop system in Contact form 7.
Just compare contact form 7 dashboard with Fluent and you could realize it easily. It is quite difficult not only for entry-level users but sometimes troublesome for advanced form users in some aspects.
Features Comparison
At a glance, let's see what features are offered by Fluent Forms-
It is a drag and drop WordPress contact form plugin. So, users can create any design by dragging and dropping fields on the builder.
A user can create a multi-column form layout that can help to decorate the form according to requirements.
Conditional logic can be used in Fluent Forms. As a result, the user can manage the form more smartly.
Fluent Forms offers its user to use Conditional Confirmation Message.
100%responsive form you can create with Fluent Forms online builder.
Templates are reusable.
Fluent Forms is a spam protected plugin.
The placeholders can be customized according to requirements.
AJAX submission and Data Validation are available in the Fluent Forms.
Real-time email notification.
A user can set different schedules for form. As well as an admin can restrict the form submission system for a limited number of entries.
Custom HTML Block.
More than 40 fields are available for creating forms.
Export-Import option.
File and Image upload.
Repeat fields.
MailChimp and Slack integration systems are possible.
Multi-page forms can be created.
Now let's see which features are available in the Contact Form 7 WordPress plugin-
Manage multiple contact forms.
Form customization.
You can mail contents flexibly with simple markup.
It supports AJAX-powered submitting, CAPTCHA, Akismet spam filtering.
Fields and Integrations Comparison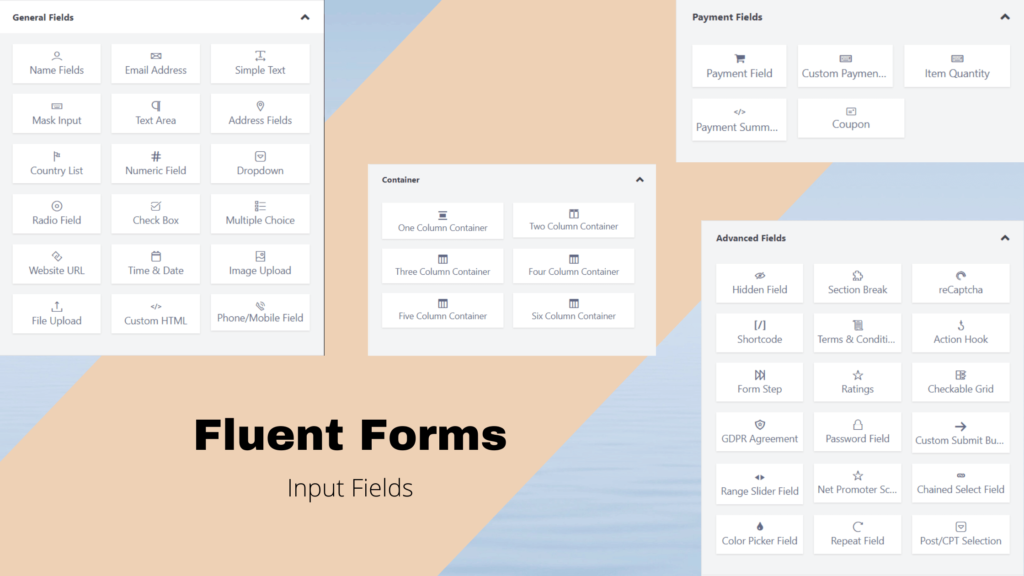 You can get a plethora of input fields in the Fluent Forms. For example, Name Fields, Email Address, Containers, GDPR Agreement, Checkable Grid, Form Step and so many fields are available on the Fluent Forms. The total count is about 50, of which you will get 30 for free. Even, by using those fields, you can customize your forms according to your requirements.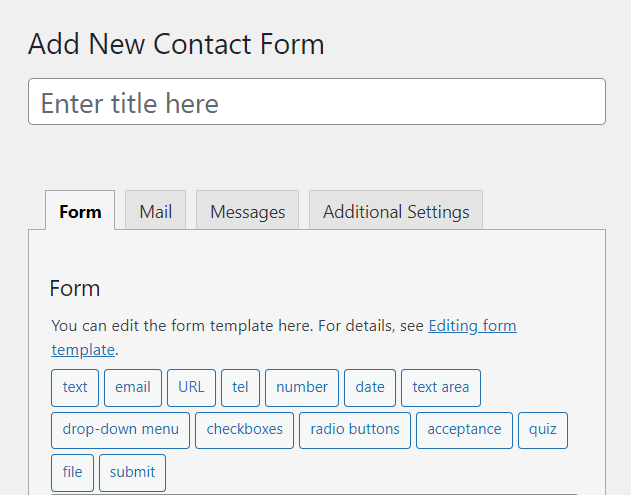 However, the scenario is totally different for Contact Form 7. Contact Form 7 is an outdated form builder plugin and it did not bring any changes in the fields and features after lading on the WordPress plugin market.
Entry Management Comparison
You can manage easily all entries in the Fluent Forms. Even you can delete all entries or any particular entry
using the bulk action easily. What is more, all entries can be classified according to requirement.
However, you won't get any entry management system in Contact form 7. It is one of the most serious drawbacks of this form builder plugin.
Layout Features Comparison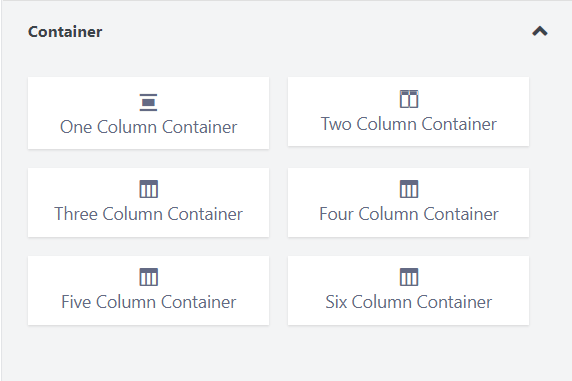 Layout features are truly top-notch and user-friendly in Fluent Forms. Its easy layout system can navigate you to create an engaging form. You can decorate the layout according to your choice. You can also have multi-column layouts by simply dragging and dropping the one you need. On the form editor, there is a separate containers section that will allow you to have multiple columns in a single row.
Currently, you can have up to six columns in a row. Moreover, just like every other form field, you can also deploy conditional logic on the containers.
Read this blog to know how you can creatively use conditional logic in your form.
On the other hand, you can not get any easy layout system in contact form 7. Its layout system is not straightforward. You have to manage its layout manually.
3rd Party Integrations
| | | |
| --- | --- | --- |
| Integrations |      Fluent Forms | Contact Form 7 |
| MailChimp | ✔️ | ❌ |
| Slack | ✔️ | ❌ |
| Zapier | ✔️ | ❌ |
| GetResponse | ✔️ | ❌ |
| ActiveCampaign | ✔️ | ❌ |
| CampaignMonitor | ✔️ | ❌ |
| iContact | ✔️ | ❌ |
| Webhook | ✔️ | ❌ |
| Sendinblue |               ✔️ | ✔️ |
| Constant Contact | ✔️ | ✔️ |
30+ third-party integrations are available in the Fluent Forms. You can integrate your form with various platforms. However, you can directly manage third party integration in Contact Form 7. You have to manage integrations manually there.
Final Verdict
| | | |
| --- | --- | --- |
| Considering Points | Fluent Forms | Contact Form 7 |
| User Interface Comparison | ⭐⭐⭐⭐⭐ | ⭐⭐⭐ |
| Features Comparison | ⭐⭐⭐⭐ | ⭐⭐ |
| Fields and Integrations | ⭐⭐⭐⭐⭐ | ⭐⭐⭐ |
| Advanced Fields and Flexibility | ⭐⭐⭐⭐ | ⭐⭐ |
| Layout comparison | ⭐⭐⭐⭐⭐ | ⭐ |
| 3rd party Integrations | ⭐⭐⭐⭐ | ⭐ |
By analyzing the table above, we can make the verdict that Fluent Forms achieved 27 points out of 30 scale, whereas Contact Form 7 received only 12 points out of 30 scales.
And though Contact Form 7 did its job for so many years, I guess it's time for the newer plugins like Fluent Forms to come forward and replace Contact Form 7.