With a growing interest in online shopping, modern customers tend to appreciate a streamlined shopping experience. Omnichannel marketing is among many ways of ensuring that. Marketing channels are not restricted to flyers or digital platforms anymore. Now it can be Word-of-Mouth, an advertisement or a billboard, and even your brick-and-mortar storefront.
Omnichannel shopping crosses a physical store boundary and reaches the eCommerce marketplace, social media, and everywhere the customer is present! After all, the word "Omni" means "in all ways or places".
We have a lot to discuss on this topic. So, firstly, let's outline the things you need to know.
What is an omnichannel experience?
Omnichannel means unifying the customer experience (CX) by using all channels, digital or traditional.
It's a multichannel approach to marketing, selling, and customer service that creates an integrated customer experience regardless of where the customer is.
Omnichannel customer experience includes individual customer touchpoints across different channels. These touchpoints are connected seamlessly and allow people to pick up right from where they left off. In simpler words, if a customer moves from one channel to another, he can continue just the same.
With omnichannel, a brand is omnipresent on channels like eCommerce websites on both desktop or mobile phones, social media and text messages, or a physical retail store. As a result, customers can have a seamless experience on every channel at any time.
A business needs omnichannel customer support to consistently serve customers using different channels. It's mostly interconnecting multiple channels to give them the fullest experience everywhere.
Omnichannel, multichannel, and cross-channel: Spot the Difference!
eCommerce businesses should know the basic difference between these three terms. They might sound similar, but they're not the same.
Omnichannel vs multichannel marketing is defined by how the business-to-customer relationship works. The omnichannel approach puts the customer in the center and uses multiple channels, whereas the multichannel strategy is built around the brand.
And unlike multichannel, omnichannel adapts to the customer's interaction with the brand and other channels.
As for cross-channel, it's closer to multichannel, but all the different channels are connected and record information.
So, in short, they are different because-
Multichannel- multiple but separate.
Cross-channel- multiple and connected.
Omnichannel- multiple and interactive.
Pretty sure you have some more questions. But let's put a pin on it for now. We'll discuss them another time.
Importance and benefits
You can't start a business if you don't know about the perks of the omnichannel approach. If omnichannel customer engagement is strong, 89% customer retention is possible! (V12 Data).
Importance
If you have a well-orchestrated strategy, you can increase CX to the point where customers will vouch for you.
Due to the pandemic, omnichannel shopping has become an essential experience.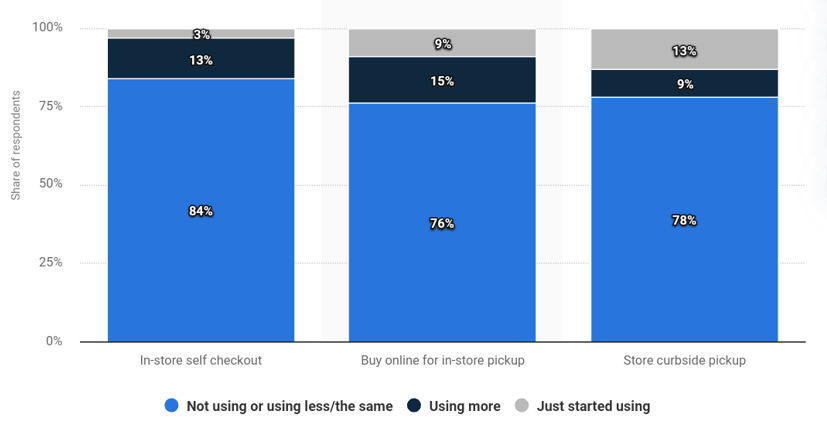 No matter what device the customers are using, they can reach you.
Ensures a seamless shopping experience with continuity.
Modern customers are omnichannel themselves! So, it's easier to retain them on all platforms.
Benefits
High customer loyalty and retention rate.
Omni-shoppers tend to spend more.
Personalization with proper customer insights leads to accurate segmentation and targeting.
Gen Z and Millennials love the opportunity to shop from everywhere.
More sales and revenue.
Because of multi-connected channels, all consumer touchpoints help to build a stronger and trustworthy bond.
Increases the brand's worth and visibility.
Better interaction across all the marketing channels.
The customer ends up on the final purchasing phase without trouble.
Omnichannel marketing strategies
It's never too late to adapt to the ever-changing marketing world. Whether your business operates online or offline, you need to upgrade and rethink your marketing plan if you want to stay in the game.
So, jot down the tricks of omnichannel marketing and get started.
Proper channels
An omnichannel business is literally multichannel that revolves around the customers. Not all of your broad customer base spends time on one platform. When it comes to interacting with your brand, they must be more comfortable on a particular channel.
If you are online-only, expand the opportunities by owning an actual store. Similarly, spread the word on all the different marketing channels to encourage customers to visit your brick store.
Netsertive report shows the omnichannel success with various channels. You don't have to follow these blindly because your strategy depends on the nature of your business.
Combine all the popular and effective marketing channels to reach everyone. For example,
Shop from store
eCommerce website
Email and SMS
Content marketing
Social media marketing
Search engine marketing
Affiliate program
Be present on all of the marketing turfs so that customers can get everything at their fingertips no matter where they are!
We have elaborate articles on email marketing, SMS marketing, and social media. For more queries, always give us a knock.
Integrated marketing
The technology field is massive! It's also very important to identify the right tools to apply to your marketing technique and help you improve. Your online/offline marketing efforts need to be perfectly optimized to achieve the sales goal.
A set of technologies that marketers use to improve their daily activities is called "marketing technology stack" or martech. It's a fancy term for all software that helps to refine, rethink, and reinforce the marketing steps.
Here are some most-used tools to measure the impact and efficiency, and effectively regulate marketing techniques.
Customer relationship management (CRM) software
Content management system (CMS)
Web conferencing
An email service provider (ESP)
Marketing automation platform
Analytics and data visualizations
Know thy customers
In the marketing world, "Know your customer" is getting sickeningly cliché! However, it's the best trick to keep your customers entertained and loyal. To ensure all of them have a smooth omnichannel experience, you need to gather personal data and details of their preferences.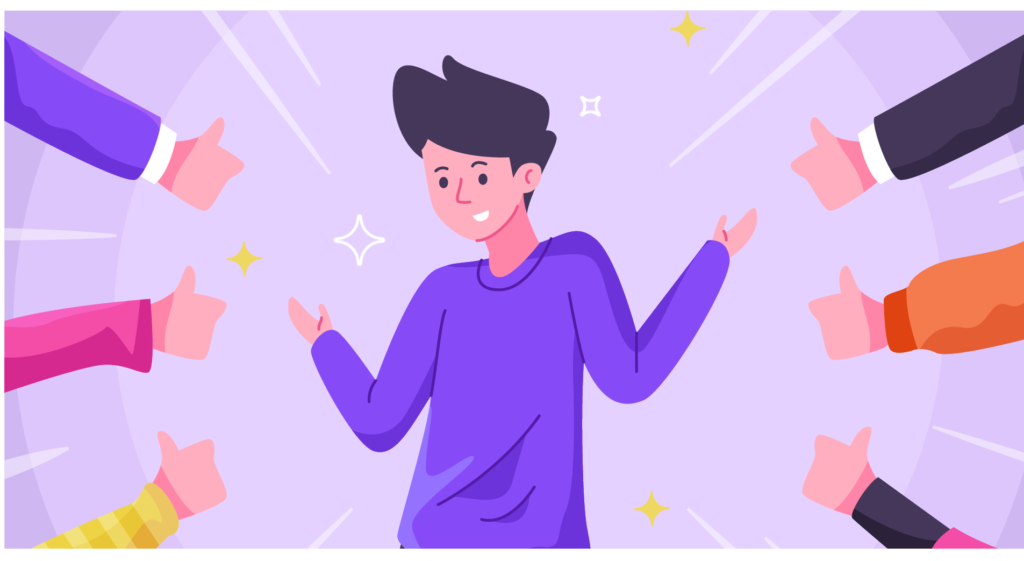 Before taking your business to a customer, make sure you know who they are, what they expect, and how they want you to perform. Providing the right message at the right time to the right person depends on how well you know them.
Since customers are the center, a crucial factor of omnichannel is "personalization". The crux is to go above and beyond to create a connection with your customers. Know the customer's intent and send relevant emails, texts, or ads tailored to the customer's taste.
Once you get to know them, it's easy to segment according to their purchasing level and preference. If a group purchases every year for summer wear, knock them before the summer comes next year and notify them about your new products.
Target appropriately and convey the message they actually want to hear. A friction-free customer experience (CX) is the only thing you should keep in mind.
Every customer wants a one-to-one experience and to feel valued. We have all the details on marketing personalization that you can check out.
One size fits all
Everyone has a smartphone they bring with them everywhere! It's not the old times anymore when you only could reach customers on their desktop via notifications, email, or advertisements. Also, pinch to zoom in and out days are over. Now, the eCommerce website you own has to fit any device customers use on a daily basis.
A fully responsive website that operates perfectly on mobile, laptop, or tablets is one way of ensuring great CX. No matter what the size of the screen is, the page needs to fit right in! If you have an online product store, you can check out how helpful WooCommerce product tables are.
The details of your brick-and-mortar store, such as location, facilities, and service, need to be visible and readable on the web page.
We can say the same thing for your marketing approach on all the channels! Be smart when advertising and posting on social media or displaying the products on your online store. Likewise, do the same with email and text marketing or content and affiliate marketing too.
Manage online and offline
"Perfectly balanced, as all things should be"- Thanos was a genius after all! It's imperative to balance and maintain your business both online and offline if you want omnichannel success.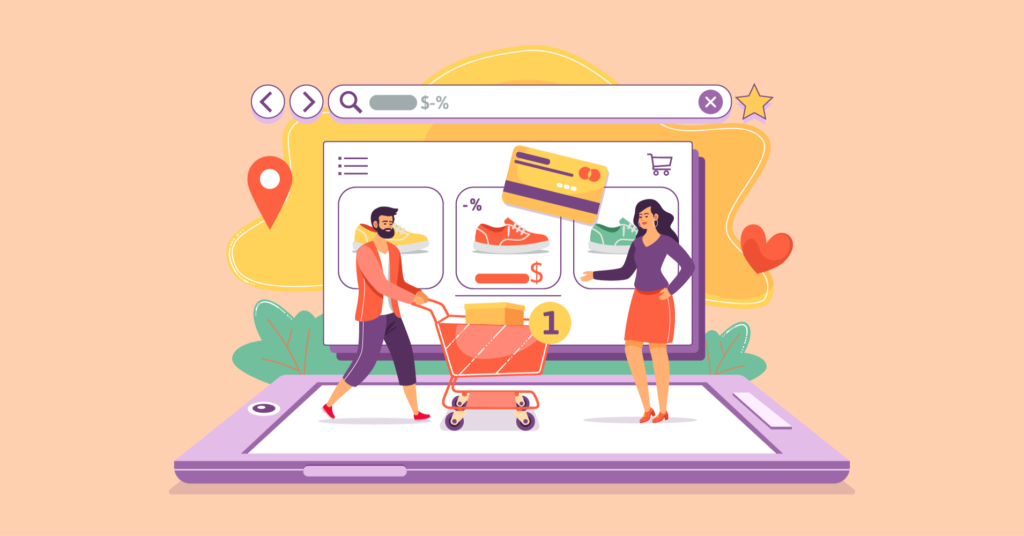 Looking back to 2020, consumer shopping patterns and decision making went through a drastic change due to the pandemic. It was safer to buy from online stores rather than physical stores. Though the world has been going through slow recovery over the past two years, only 28% of Gen-Z and 24% of Millennials feel comfortable shopping online (Kibo Commerce). But, it obviously doesn't mean you can ignore stores on the streets!
When a person notices a Facebook ad from you, Googles it, and finds his way to your eCommerce store, make sure to interact everywhere and notify where your shop is located outside of the digital world. This way, they will know that you are available online and offline 24/7.
Speaking of availability, you need a dynamic customer care team for your online store and the offline shop too. Either a 24hour chatbot, LiveChat feature or human-to-human contact support during working hours, you must put out a support team. The bottom line is, you should constantly be hands-on to provide the service your customers need anytime.
Check your inventory and update the stock status. If a customer sees a product is "In stock" and wants to click-to-collect in person, then the product better be there when they arrive to pick it up!
Fulfillment
Retail with an omnichannel strategy is not just about being proactive everywhere. You also need to ensure that your customers are getting what they signed up for: From sending the expected message to actually completing the order by on-time delivery.
Package and deliver the product unscathed.
Fast and reliable shipping services.
Ship to work, home, or anywhere else customers want.
Options for pick up points.
Enable "click and collect" in-store service where customers click on the website to buy and collect from the physical store in person.
Notify customers when the order is confirmed, shipped, and delivered.
Set an expected delivery time and let them know upfront.
Add a free-shipping, free-delivery, or free return option because customers appreciate it.
After delivery, email/text them to ask if they want a monthly or yearly subscription to the product.
Track and test
Some metrics like open-rates, click-through rates, shares, and un/subscribes, are the key performance indicators. Regardless of the marketing channel, these metrics will encourage you to do better.
You have to track the email open-rate, the number of clicks you're getting per ad, or how many times your social media post was shared.
As for testing, make sure how the customer responds and if you're getting the expected result. For instance, feedback, reviews, or comments.
Omnichannel retail trends
We know what question is popping up in your mind- Is omnichannel marketing worth the effort? There's no fixed answer to that unless the strategy is foolproof!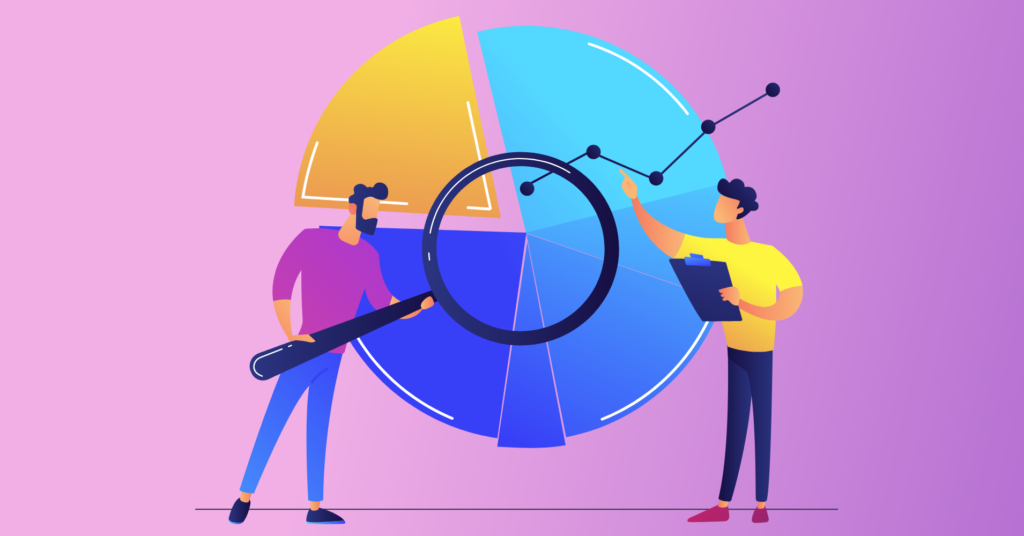 Let's see some trends regarding omnichannel.
Omnichannel plans can only succeed without disruption. This means you have to ensure a streamlined CX on every channel your customers are on.
Omni-shoppers have a 30% higher lifetime value.
Analog or digital, the stores have to be updated.
People prefer the fast payment process available across all channels.
The importance of social content is rising because visual-oriented customers purchase from social media.
91% more customer retention.
Consumption habits are changing every day, and now live streaming is more popular. So, implement it using social media platforms.
Top omnichannel retail examples
Every company can come up with an omnichannel plan unique to its marketing strategies. Ideas of how others do it might not be of much help. Still, we have some examples that you can learn from.
Disney is known for its perfection to the smallest details. The website is fully mobile-responsive. Also, "My Disney Experience" lets you plan the trip, and the mobile app can locate the rides. The Magic Band Program is another innovative tool that works as a room key, photo storage, and food-ordering tool.
IKEA takes CX to another level and lets the customers manage on their own. They also started a "click and collect" service.
Sephora uses technology successfully and ensures an integrated CX. Sephora mobile app recognizes a customer in the store, and once they step out, it keeps them engaged with beauty tips and makeup tutorials.
Starbucks has its own mobile app that builds loyalty. Customers can order on the way, get rewards, and find the song playing in the store!
Topshop UK used digital billboards and Twitter hashtag "#LFW" for London Fashion Week. Every time a customer Tweeted the hashtag, the billboards showed the Topshop catalog.
Brands today are getting smarter and adopting digital omnichannel ideas. These examples may not be enough, but at least you got a hint!
Final notes
Using omnichannel marketing for eCommerce means you have finally decided to rule the marketing world! A successful business operates on multiple channels and maximizes customer satisfaction.
Here's a short recap of what we have discussed about omnichannel so far-
Seamless integration of multiple channels and high CX.
More control over channels and customer care.
It's a win-win for users and customers both!
Higher ROI, conversion, traffic, retention, and engagement.
Paying attention to all channels where your customers spend most of their time means you can tend to them anytime.
Regardless of the platform you use, a store with walls, or a store on the internet, going with omnichannel is an excellent way to grow traffic, conversion, and sales!

Create your own strategy and let us know how it goes. Meanwhile, take a tour of "WooCommerce marketing techniques" to learn more captivating tricks.