Are you looking for a short guide to email marketing for beginners? Then you are in the right place. Some of you may think that this practice is long dead, but you'd be surprised! Surpassing chatbots, AI, and all other virtual stuff, emails are still a vital way of marketing.
Among many buzzwords in this digital era, "Email Marketing" seems to turn up the most. And if you were not into it until now, it's not too late for you to start. It's one of the best ways to start a communication between you and your customers! So, why walk past a solution so simple yet valuable?
We assumed our audiences are at beginner level in which case, all of it may sound like jargon. You could also be an introvert who is reluctant to contact others! In either case, this article is here to help you out.
Before we dig any deeper, here's the content checklist for you.
What is email marketing?
"Email marketing" is more than just a fancy term. It's convenient for a digital marketer and the recipients because it's a more formal sort of communication and includes details of the sender's intent.
If you are a digital marketer, then emails are the most effective and secure way for you to have a close professional relationship with customers. Similarly, you can reach new people via email.
Want to know if social media promotion is any better? Have a look at what we say about Email Marketing vs. Social Media Promotion.
Building relationships with your audience is easy with email communication. Get the proper email services and get people to join your email list.
We'll break down everything about email marketing for beginners shortly.
Is it any help?
It's normal to think that social media and other advertisements are enough. However, there are still some people in this world who don't use social media and don't prioritize ads.
But, have you ever encountered a person with no email address? Or do you really want to bother your target customers with phone calls?
That's why email communications are still cool and not outdated. And also, professional!
The graph above shows a projection of email users worldwide. You can see how the bars are getting taller! Go through our article on 10 Benefits of Email Marketing.
Some more email marketing benefits are as follows-
This marketing strategy helps you by spreading the words about your business, advertising about your products and services, and keeping customers informed.
You can ask visitors to subscribe if they want to hear more from you.
It's cost-effective and easy to get the conversion rate up.
You have full control over how you want to present your business and offers.
Email campaigns are easy.
You can reach people through mobile devices.
A professional tool can help you outreach everyone in your email list, unlike social media.
It can be more personalized, which convinces your customers to trust you.
You can confirm a high return on investment.
By the year 2023, active email users can reach 4.3 billion in number! More users mean more business.
An email for an abandoned cart or a welcome note can increase UX.
Email marketing for beginners – How to start
Things definitely don't go great for those who fall behind in the marketing race. Unless you want to meet the same fate, start from scratch following our step by step guide to email marketing for beginners.
1. List building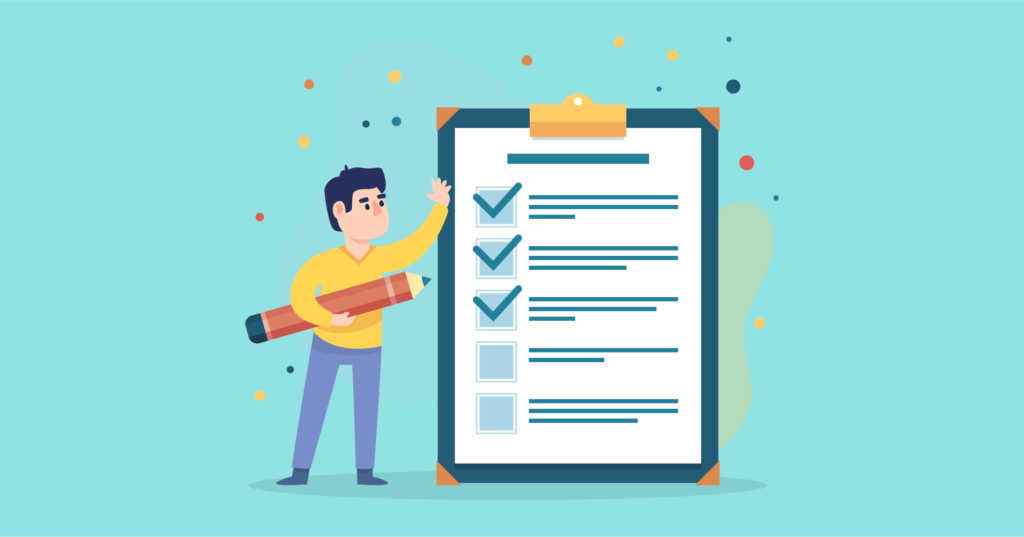 "An email list is a collection of email addresses that a business can create by engaging with potential customers through lead-generating campaigns" – Hubspot.
First of all, you need to pick an email marketing software to use. It depends on what your business is about and what you actually want. Since you're a beginner, we have a list that you can check out.
Constant Contact (great start-up for noobs)
GetResponse
MailChimp
Why do you need email marketing platforms? Well, if you use your personal email to send out news about your business, it doesn't seem professional, and people won't even bother to open it.
You should up your game by giving them a cause if you want them to subscribe. Give them some offers that would attract visitors and turn them into customers.
For list building, here's what you can do-
Social media and content marketing.
A dedicated landing page for opt-ins and subscribe button on homepage.
Allow visitor's account.
A sticky-note below the content for signing up.
Add a checkbox for if they want to be notified.
Offer a subscribing bonus/discount.
Nobody will provide you with their email address and join your email list unless you make things better for them by offering something attractive. You can either offer a free giveaway, a discount, a newsletter or an update about your product. Follow what your target audience wants and act on it.
2. Permission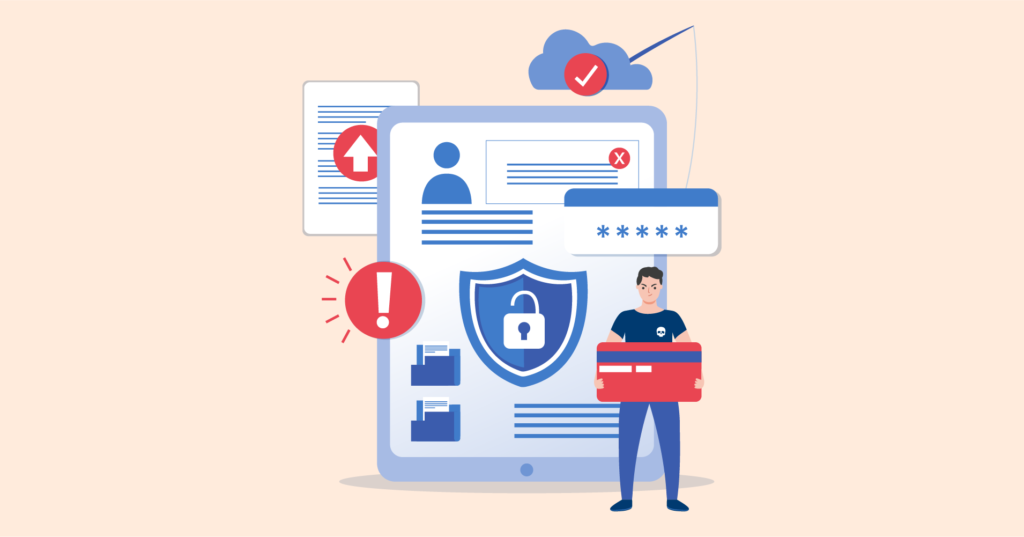 You can't just barge into someone's house without knocking! Similarly, you can't place your newsletters in someone's inbox without their permission.
A sudden "Sign up now" pop-up will turn the visitors away. So, you need to entice them with some benefits, tell them what your business is worth, add a specific CTA.
Persuade people to subscribe to you. People get a lot of emails every day, and most of them are dumped in the trash. Give them something to look forward to!
Ask if they want you to stay updated with all the new features and offers your business comes with. Include the product sneak peeks and updates if they wish to learn more.
If you have someone who wants to opt-out from the subscription list, let them go. Add an "Unsubscribe" button with the "Subscribe" option. Also, ask them what went wrong so you can correct the problem.
3. Email content
A great subject line and email body are some core features of a newsletter. Running an email campaign isn't just about keeping up with the customer. It's also about sales and revenues! So, pitch your product or service through engaging content.
The best newsletter is what keeps all the subscribers connected and interested. For example, you can mix a personal message with a product update. This way, clients will feel especially valued. Or throw in an offer they can't refuse!
Remember, it's not just about making the sale either. You need to have a good rapport with customers to grow your business.
After the recipient decides to open the email you sent, he notices the headline first, and then body, and CTA. So, make sure to craft them in a way that's worth their time.
Some email marketing templates might help you understand further.
Also, avoiding the traps that could send your email straight to the spam folder is a must for email marketers! Keep a good text-to-image ratio (60/40), don't set off the spam alerts with trigger words, etc.
4. Frequency
Do you personally like getting 100 emails every day? It gets annoying for all of us and many customers tend to opt-out because of the email flood!
According to Inc.com, 49% of people reported that they're receiving too many marketing emails. Sure, emails help your business grow a lot faster, but you don't want your subscribers to leave you halfway.
You need to test the water before you dive. Gather knowledge about how many times your subscribers want to hear from you. If they expect to be emailed every week, but you keep sending emails every day, that's a blunder!
Contrarily, if they want to be updated on everything in every hour and you are only emailing them once a week, that's another mistake.
So, the moment you get a subscriber, ask them how frequently they want you to appear in their mailbox and with what type of email.
5. Autoresponder
Only a newbie would think handling all of the subscribers is not going to be much of a work.
Unfortunately, once you grow your list, you'll rarely have time to respond to each of them personally. With the growing number of subscribers, it gets harder to keep up as your business grows too.
Then how are top marketers doing it? – With 'Autoresponders', of course!
Autoresponder is a computer program that responds to people for you while you are busy elsewhere.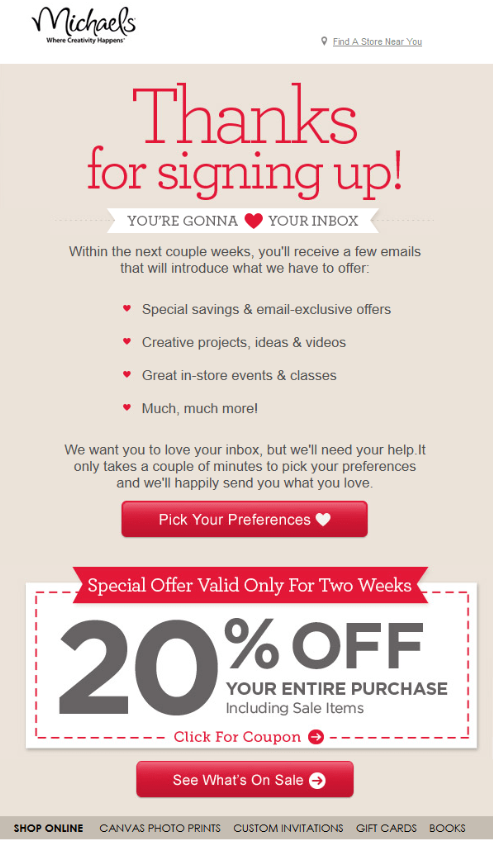 With an autoresponder, you can send emails automatically if you have them scheduled in advance. Keep the list of subscribers warmed up with auto-emails and you take your sweet time to rest.
6. Analytics
All the email service providers offer some analytics so that you can know whether or not your strategies are working. Among the results, here are the most essential ones that you need to check.
Deliverability: It's the number of emails sent and delivered successfully.
Open rate: This number shows how many recipients opened your emails.
CTR: "Click Through Rate" means customers clicked on the link in your email.
Unsubscribers: This rate informs you about the number of people who dropped out.
These four basic analytics can help you improve your email marketing technique. They work like a sieve and let you know what you're doing wrong or right.
For instance, if you notice a low CTR, work on the links and rework on your copy. And if the unsubscription rate is getting higher, then maybe rethink every step from the beginning to understand what went wrong.
7. List segment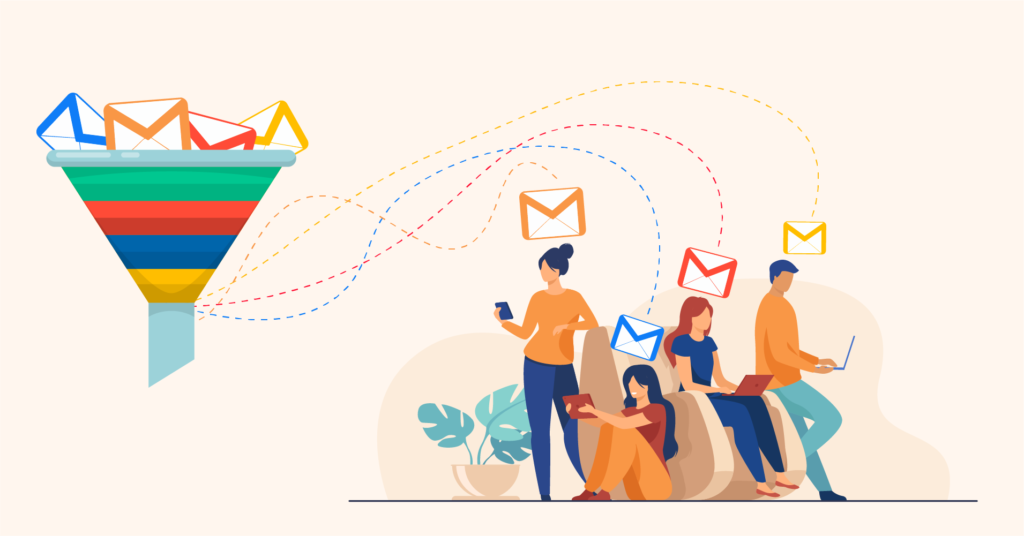 As a beginner, the term "email list segmentation" might sound complex to you. It's a way to divide the members in your email list and split them into more specific groups.
In more simpler words, it's when you break down the list according to persona.
Here's a silly example. If you send an email saying "Uh oh, we think we lost you! What can we do to get you back?" to someone who just subscribed, how'd that go?
If you split your list into groups, you'll know what sort of emails to send to which group. Such as-
Follow-up and update emails to customers.
Welcome email to new subscribers.
Notify subscribers with newsletters.
Send emails daily to those who want daily updates from you.
Emails according to location and preference.
Wake up inactive members.
You can craft more personalized emails according to the segments rather than flooding everyone's mailbox with emails they don't want.
What now?
You can't get far if you don't pay attention to how to do email marketing. We kept the beginners' guide as easy as possible, but you still should work hard on your techniques.
If you are done following our 7-step guide, then there is some more stuff you can do.
A/B Testing or split testing the email campaign to figure out the most effective one.
Use spam checker tools (Mail Tester, Sender Score, Litmus, etc.) to avoid emails going to spam folders.
Add social buttons in emails so that you can grow more followers.
FluentCRM can help you with everything about A/B Testing. It also takes care of contact segmentation, email sequence, and overall campaign management.
Also, DON'T BUY EMAIL LIST! It's going to cost you a lot in the long run. Here's WP Manage Ninja's discussion on the effect of list purchasing.
Final notes
Before you start an email campaign, make sure you have a distinct goal. Do you just want more email engagement or you want to grow your sales?
Once you have decided that, then you can start growing the list and follow our guide on email marketing for beginners. Some new problems could arise for which you might need to improvise. After all, the marketing world is a big maze! You can always reach us for any queries. We're all ears.
Now, take a tour of our article on "How to Make the Best Use of Your Email List".
---