Turning a potential customer into a regular purchaser and making them loyal to your business is challenging. Loyal customers are an asset for every business and are more profitable because they repeat business by purchasing consistently. So, to make your sales grow by selling to them more often, you need customer loyalty programs as incentives!
Many businesses invest a lot of their time, money, and energy in acquiring new customers only to eventually see them drop out. However, if you have a handful of regular buyers, they are loyal and more essential for you.
All of these might be a little confusing. So, we'll be covering the following points to clear everything up.
Let's start!
Loyalty program definition and benefits
Implementing a loyalty program design framework is a way of giving back to customers and, at the same time, benefitting from it.
Last time we came up to you with some tips to create customer loyalty. Now, it's time to explain why it's important.
A customer loyalty program is a way of encouraging the loyalty of the most frequent customers. It's a rewards program to ensure a long-term business. Companies can offer free merchandise, gifts, rewards, coupons, or an advance release as a token of appreciation.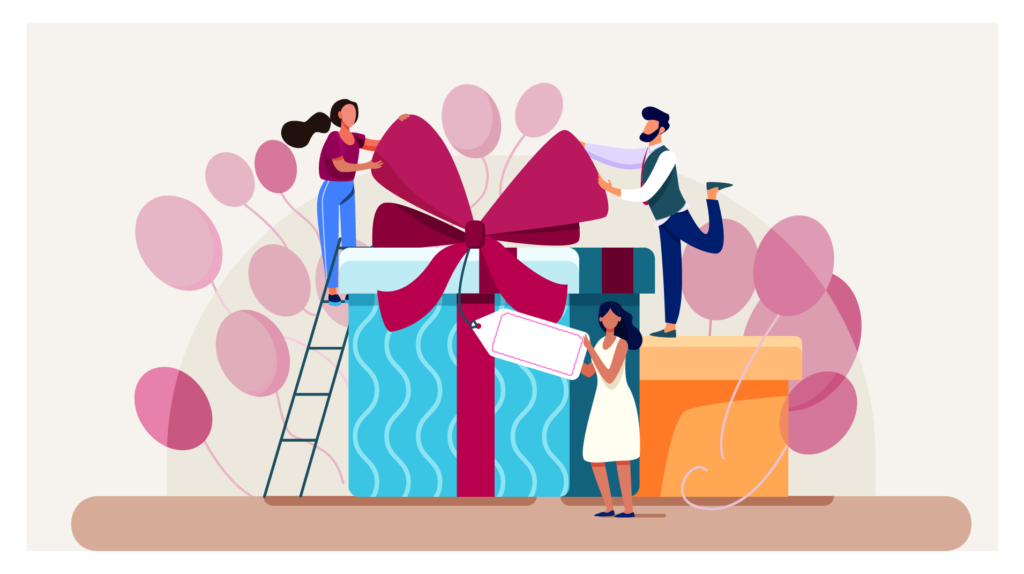 Here are a few of the loyalty program benefits.
Loyal buyers who get a good experience, spend 67% more. A 5% boost in customer retention rate means 25%-95% more profit!
Your company's future revenue depends on the loyal consumers you have right now.
You can increase Customer Lifetime Value (CLV), retention rate, and create a strong bond with them from the purchasing behavior data.
Loyalty programs help to differentiate your business in terms of customer experience and stand out in the market. No need to worry about racing with prices!
You can get faithful consumers to be your brand advocate. It's considered as Word Of Mouth marketing.
Saving money in the loyalty program process might sound impossible. However, it's less expensive because you're spending on existing frequenters and not fishing for new ones.
Buyers love a personalized experience in shopping. So, loyalty programs are advantageous to you.
Making customers feel valued and listened to goes a long way for business.
These programs are great for building a personal relationship with customers and knowing what they want.
Another benefit is that your successful loyalty programs can attract new customers in the future.
What drives customer loyalty and how to measure it?
You might be gaining customer loyalty without even knowing! Some factors can result in such. For example, your business is useful to them, and they feel comfortable with you.
But here are some key points in driving that loyalty.
An excellent hands-on customer service.
Understanding customer's preferences and purchasing capacity.
Frequenters are not taken for granted.
Free stuff or products on sale.
High UX and accepting different payment methods.
A personalized experience.
Employees are treated well, so they treat customers well.
How do you measure customer loyalty?
Share of wallet survey. It's used for performance management, and the calculation is – customer spend/customer category spend.
How many sales you get per customer.
Calculating customer lifetime value (CLV).
How many customers are currently active, and how many times they visit you.
Types of loyalty programs
Depending on what you actually want, you can pick from many different types of rewards programs for your business. Here we have some for you in short.
Points program: If buyers spend more, they can get more.
Spend program: If customers reach a spending threshold, they get loyalty credits.
Cash-back program: Members can get a certain percentage of what they spend with a loyalty card.
Tiered program: It depends on the level of loyalty of a customer.
Gamified program: Using entertainment and making it addictive for repeat purchases.
Using customer loyalty programs to boost eCommerce growth
Gain trust and create a bond between you and your customers by ensuring the quality of your products/services, on-time delivery, reasonable pricing, special discounts, personalized items, and responsive customer support.
One loyal customer is better than a thousand inactive customers. However, there's no such thing as free lunch!
To keep your buyers happy and encourage them to come back often to make a purchase, you need to take some steps. A loyalty program to incentivize them is the first one.
Here are some ideas of customer loyalty programs that you can try out in 2022.
1. Credits and points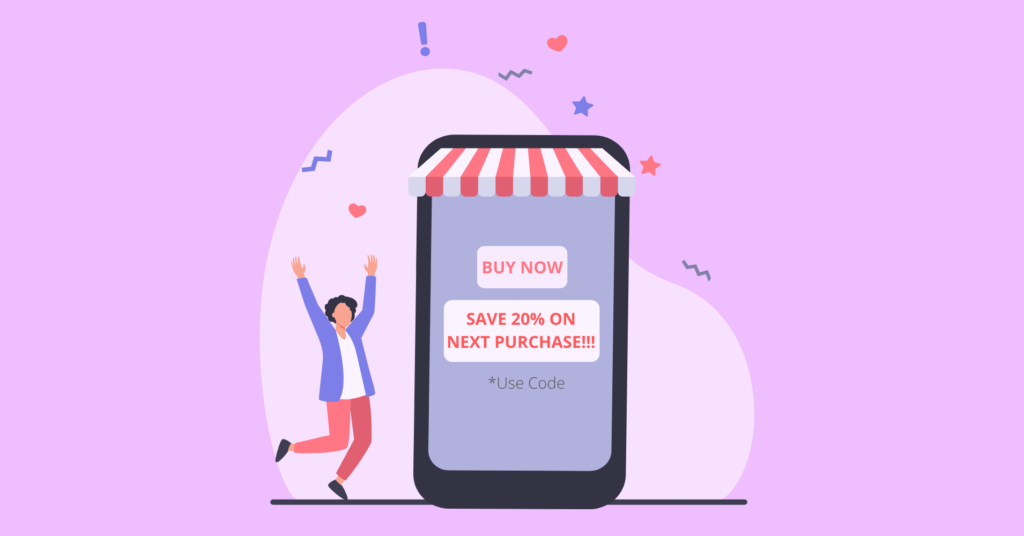 Retain your customers with a credit system. It's a digital bonus strategy to keep your buyers happy and make them feel appreciated. You can turn the credits into special loyalty discounts or digital credit that they can use later when they come to make another purchase.

You should include a distinct coupon code for a specific customer. For example, if you discount 60% from a product now, the customer can use the coupon code you provide to buy something extra with the credit.
The same thing happens with the point system. For every dollar an individual spends, he earns a point. You can provide them with a discount for a certain total of the points achieved.
Sometimes throwing in bonus 5-10 points for one dollar can surprise and motivate the buyers to spend more! Similarly, you can display their total points and manage a leaderboard displaying that of others. It will create a competitive vibe and eventually lead to more sales.
2. Offer membership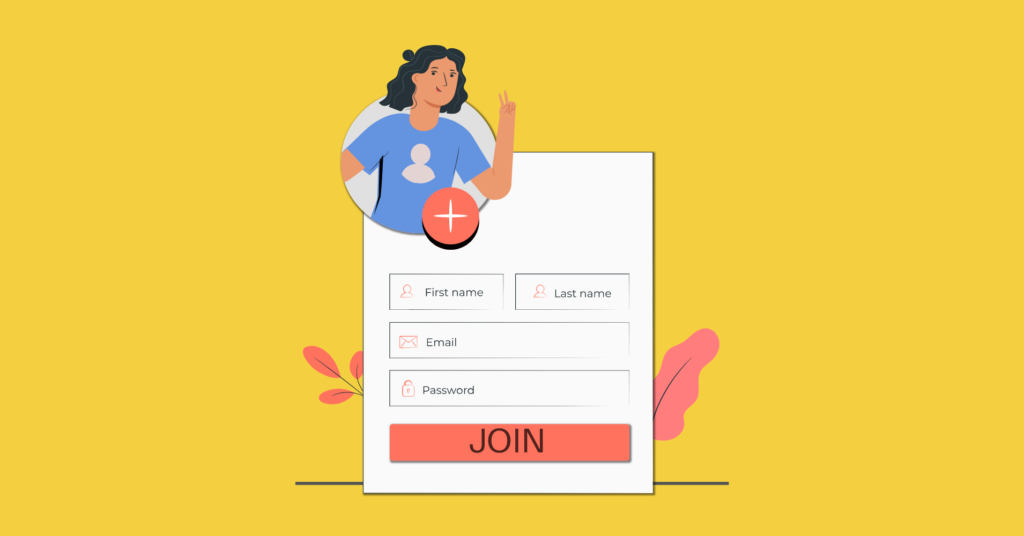 Encourage the customers to stay committed by offering membership and special facilities for members.
To become a member, customers will need to put in information like their demography and preferences. Judging those, you can keep close contact with them with a personal touch because now you know them! This process can help with the personalization of your website and the segmentation of active customers.
You can reward the members with occasional discounts or show them some exclusive products they may like. You also have details of how much you need to stock by counting the members so that you don't end up overstocking.
3. Reward for social media promotion
It simply depends on how active your customers are on social media platforms. You can reward them with discounts when they share the product you have just posted about.
Social media marketing is a great way to get more traffic and boost sales. So, if you leverage your loyal customers to share your posts and promote, you should give back something to them too.
For every tweet, Facebook or Instagram share, offer a certain amount of credit. Let them use the credit as a discount the next time they buy.
4. Collaboration with other brands
Getting exposure on your own is not easy. As a result, you need to extend your reach and create a partnership with well-known brands. It's a cross-promotional strategy that hardly fails.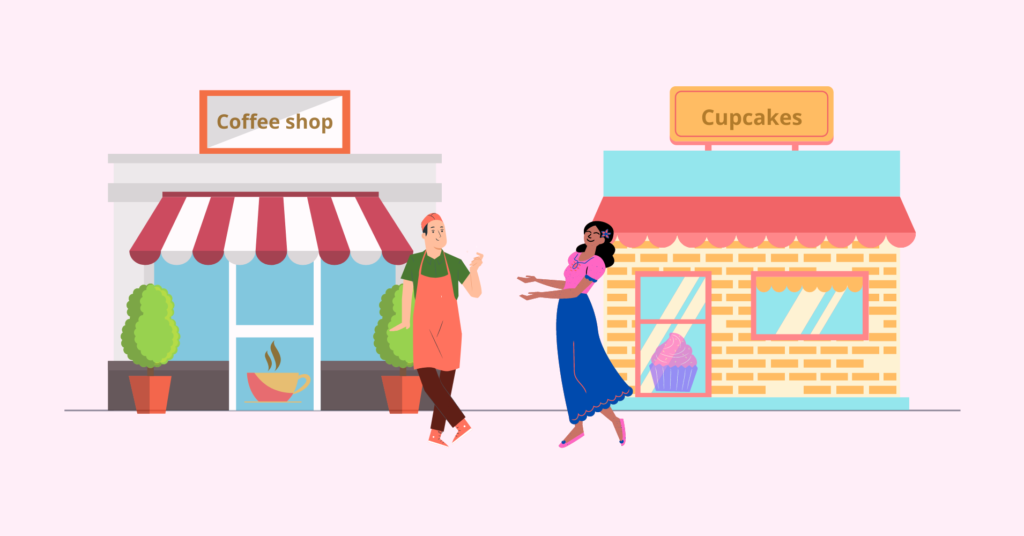 If your business sells coffee, you can collaborate with a cupcake seller. This way, you open up your business for people who love coffee and cake! It's a great way to gain new buyers and build professional relationships with other companies.
eCommerce businesses usually team-up with banks so that when a purchase is in the process, the customer uses credit/debit cards from the specific bank and gets bonus points.
5. Games and contests
Don't be afraid to become creative! Loyalty programs don't have to be boring and just be about "following the rules". You can gamify your programs to entertain and have people participate on their own.
Games can encourage recurring customers and create a fun user experience. Besides, competition is fun! Some brands go with the "Leaderboard display" for buyers to become more competitive and spend more to break the record. Likewise, some go for quiz contests.
Turn the score they achieve into credits so that they can enjoy a discount. Show the champion badges to motivate and let them use it to get future discounts.
Exclusive competition and discounts only for a specific group of buyers can gain you more sales too. They will compete with each other to acquire more points by buying more.
Using "Spin the wheel to win rewards" is the simplest form of gamifying loyalty programs. Decorate the wheel with bright colors and enticing items. Also, you can show a random name picker wheel with the lucky customer's name on it.
6. Referral rewards
It's a simple "invite and win" promotional program. Here, a customer who invites people to your store, web-page, and social profile gets a reward in return.
The "Word of mouth" marketing implies in this case. Your loyal customers would love to bring you more traffic by referring your business to their friends and family if they are promised something in return.
They can earn a gift card or get a 10-30% discount by inviting people. Or, you can also throw in a free product for them!
For more details, check referral-based marketing strategies.
7. Loyalty level rewards
Reward the customers by judging their spending habits. They can receive benefits in return for the amount of money they spend.
Suppose a customer spends $1000 every month, and another customer spends $100. Who do you think should get more discount? The latter customer shouldn't get the same reward as the former one. If they're both receiving the same, one person doesn't need to spend so much than the other.
Here's Sephora with an amazing loyalty system. You can start free and enjoy some Insider benefits until you spend $350 and get bumped up to VIB level. The Rouge level is the elite class, and you need to spend $1000/yr.
Of course, you should treat all customers the same. But prioritizing the big spender is a must! Meanwhile, you should also focus on the person who spends comparatively less.
If you want to provide exclusive benefits and discounts only to your top customers, you can use the loyalty levels.
8. Subscription
Some customers may need a particular product every month. For example, if they come back to buy a 30-day green tea carton every first week of every month, take annual payment in advance so that they don't have to go through the trouble anymore.
You can do that by getting people to subscribe to you. Once they subscribe, they are signing up for the carton's monthly delivery by paying for 12 months in advance. It's a cash flow that you know you're getting for an entire year, and customers know that they are getting delivery in time.
Retainful shows the subscription to a weekly veggie box for which customers have to pay in advance.
9. Social responsibility
Make your customers feel valuable by having a philanthropic aspect and showing your generosity in any social matter. If your organization uses the proceeds in environmental movements or anything benevolent, your customers will admire it.
Incorporating animal welfare, supporting eco-friendly products, or having a fund to help people in need means you actively take part in social responsibilities. This way your customers become brand loyalists because they understand the importance.
adidas and Parley For The Ocean partnership took steps to turn the plastic waste from the ocean into flexible yarn for UltraBoost sneakers. They are strictly against plastic and help prevent marine plastic pollution.
At the same time, adidas is working as a team for the collective good for the COVID-19 relief. They ensure safety for their own workers, donate to fundraisers, make face shields for the frontline heroes, and invite customers to join the program.
For every face cover sold, $2 will go to the Save The Children Fund, and $1 from adidas running and training apps will help WHO COVID-19 Solidarity Response Fund. Pretty sure adidas customers feel good about themselves because they know they are doing something meaningful by joining.
What makes a good loyalty program?
Not all programs for loyal customers are effective, nor are they of any help to your business. Unless you know how to keep things simple, user-friendly, and mutually beneficial, you're not doing it right.
Hear out some of the necessary elements for top-notch customer loyalty programs.
Enrolling members should be hassle-free on customers and your side both.
Keep your rewards program idea unique and exclusive.
Customers should be participating willingly.
Make sure it's a win-win situation for you and the customers.
Keep the program related to your brand.
Who has the best loyalty program?
It costs a lot less to generate revenue from the current buyers. So, implementing an effective loyalty program can bring you more revenue and inspire your customers more.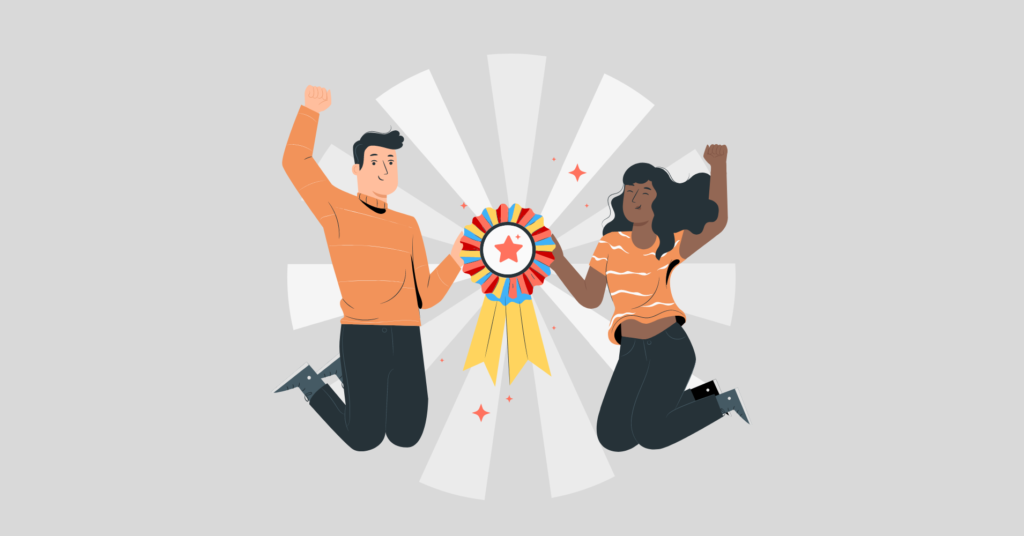 Let's see some loyalty program ideas from some high-heat brands and prepare for 2022.
Barnes & Noble uses the Paid Program and customers of VIP members' clubs pay upfront on a monthly/weekly basis. Before asking people to sign-up, they display what's in it for customers.
e.l.f Cosmetics have a Tiered Program and rewards the customers according to the levels of loyalty.
Charity Program by The Body Shop lets the users pick a charity or welfare program to donate their rewards.
Bean Box has the Coffee Subscription Program and never lets the customers worry about running out of coffee.
We have already mentioned Sephora's technique. There are more loyalty program examples. For instance, the Starbucks app for rewards, Amazon Prime Membership, TOMS One For One, etc.
Now the rest is up to you.
Every store owner wants to maintain a long term relationship with loyal customers and not lose them along the way. Customer loyalty programs that benefit both you and your loyal buyers can make things more exciting and fun!
Your top few percentages of loyal clients are going to spend more than the rest. If you can make a frequent customer come back again and again, it means you are doing the right thing. They spend more and stay loyal to your products or services. So, appreciating them with a rewards program is something every eCommerce business should be doing.
Finally, have a look at the tricks to increasing sales in eCommerce. Let us know if anything comes to mind.
---