Businesses can handle their operations better using a CMS platform in the current digital-focused world. Among the options available in the market, WordPress is easily the most popular option, especially given the features it offers. In fact, around 65% of all active CMS-based websites currently are running with the WordPress platform.
Of course, WordPress itself is an expanded content management system, and it includes elements like plugins that you can utilize. Among the options available, WooCommerce is widely used in eCommerce platforms. Statistically, 20.4% of all WordPress websites run with the WooCommerce platform.
Given the high dominance of WordPress and WooCommerce platforms in the current e-commerce landscape, keeping track of changing trends is important. Indeed, new updates are available for both consistently, increasing the count of available extensions and more.
So, learn about the related trends, which are discussed here.
Popularity of WordPress in E-commerce – What are the Reasons?
WordPress is the leading content management system that currently runs a wide range of e-commerce websites compared to other options. There are many reasons for this, especially given the user-friendly experience users get with this CMS, also the cost of creating the website is less as compared to other platforms.
Indeed, expert developers and even beginner-level business owners or site administrators can use WordPress plugins to manage their websites easily. Here, it is simple to publish content, configure standard updates, etc., easily on WordPress websites.
You will also get a full library of around 60,000+ plugins to choose from for customizing your website. Enhancing performance with these robust plugins, even with those available for free, is possible. Moreover, the security condition in WordPress websites is also high-quality due to the frequent updates available.
Let's refresh on the advantages noticeable in WordPress websites:
Mobile-intuitive structure
Simple to use without complex technical features
Powerful and multi-purpose plugins
SEO-friendly content management
High-grade security support with regular updates
Top Trends in 2023 for WordPress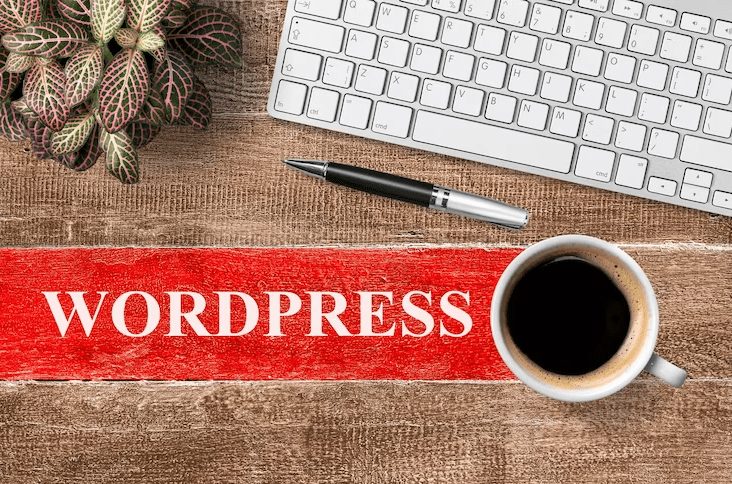 There are different trends, both new ones and revitalized types, that are noticeably related to WordPress recently. Here are some of these trends you can anticipate.
WordPress 6.1
WordPress does not stay stagnant and continuously upgrades the existing software with new features. In the latter part of 2022, the latest version, WordPress 6.1, was introduced, including a wide range of functions like bug fixes and 400+ enhancements. In 2023, field experts expect this version to grow more widespread.
Notable new features here include the new version of a default theme, optimized block editor, etc.
Micro Interactions
Many WordPress websites currently allow users to run micro-interactions. These are minimalized, and clear animations appear on the screen when users interact with specific site components, like hovering the mouse over the Like button.
To note, the micro-interactions make the user experience with the site more engaging, especially with fun elements like SVGs and GiFs.
Page Speed Optimization
The loading speed of websites can make or break the initiatives of businesses to attract and keep customers. Statistically, 82% of consumers mention that if a web page loads slowly, that affects their purchasing decision.
So, businesses have to focus on improving the website speed of their WordPress sites. It is important to run this remotely with tools for speed checking to calculate site performance correctly. Then, depending on the insight you get on your current average site speed, you can optimize page speed later.
Dark Mode Design
Many WordPress website creators adopt the Dark Mode style for their UI design. This trend is expected to grow more popular in 2023 due to its aesthetically pleasing appearance. Additionally, website pages with Dark Mode switched on are easier to view in low-light areas, reducing stress on eyesight.
Drag-and-drop type page builders
Professionally-made websites that undergo the full planning-prototype-development-testing-delivery sequence are highly useful. Moreover, the developers and designers on these sites fully customize them to fit the brand image. But, creating such websites exhausts time, effort, and resources.
Comparatively, page builders with drag-and-drop functions are easier to use, even for non-technical business owners who want to create their own websites. WordPress includes plugins with this type of functionality, namely Elementor or Divi.
Users can operate these plugins to create high-quality, customized websites by dragging and dropping elements like themes, backgrounds, etc.
Parallax scrolling
Parallax scrolling is another popular trend you can notice in WordPress websites in 2023. This is not a new feature, though. But more developers are now using the zoom-parallax approach to their WordPress websites to make the pages more engaging.
Minimalism
Modern minimalism is a popular category in web design. In 2023, it will also continue to dominate, especially in WordPress websites.
Simply put, this approach involves using much white space on the website pages, keeping only necessary content, and removing extra clutter. This works to retain customer attention, because of the improved ability to navigate through the content easily.
Plus, the lack of unnecessary elements in the web design also holds viewers' attention on the main content displayed only.
Adopting WordPress into eCommerce Practises
Many companies have turned to digital and eCommerce platforms to sell their products and services in recent years. With the WooCommerce plugin, businesses can now adopt eCommerce practices into their WordPress website that was originally not made for buying/selling products.
Indeed, the WooCommerce plugin helps connect the SEO features of WordPress with e-commerce-oriented functions, like inventory management, marketing approaches, payment gateways, and optimized customer service.
In fact, WooCommerce itself is a prevalent e-commerce-related software platform with noticeable trends that e-commerce-centric professionals should know.
WooCommerce- Why Use It?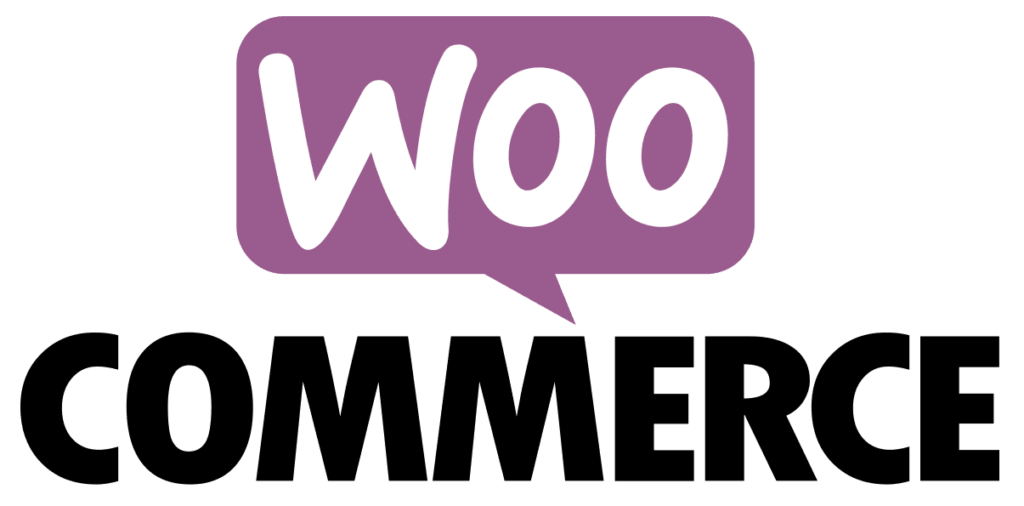 WooCommerce is a notable term to mention when discussing WordPress plugins. This e-commerce-based solution works well with WordPress websites. In addition, it has an open-source nature, which developers find simple to use and customize.
Statistically, WooCommerce, as a top software platform, held a 36.68% market share in 2022. Many top brands utilize this plugin for their online sites due to the superior-level flexibility to create a custom shipping method in WooCommerce
Top Trends for WooCommerce in 2023
Like with WordPress, there are noticeable trends related to WooCommerce currently. Here are some of them that will grow in popularity in 2023.
Improved shopping experience via mobile-intuitive platforms
Globally, more people are now turning to mobile device-based apps for their purchasing needs. This is because of the lightweight and more easily accessible structure of mobile-based e-commerce apps.
Statistically, the mobile commerce-based sales count increased to 72.9% in 2021. Adopting WooCommerce, with its responsive nature, is a good choice to advance this count further.
So, experts in this field expect that focusing on improving mobile-intuitive shopping apps will increase in 2023. WooCommerce-centric digital store owners should manage their platforms on different devices properly. That way, they can assure high-grade user experience to all customers that engage with them.
Enhanced customer service interfaces
Customer service is one of the main pillars of e-commerce businesses. When companies provide quick and proper help to customers with their issues or inquiries, that improves user experience. Then, these customers are likely to become repeat customers due to their good view of the satisfactory customer support they get.
Certainly, the combined AI/ML solutions have made the customer service process easier to handle. Chatbots are the most notable example here, which assures 24×7 customer support to all website consumers. This feature makes it easier for consumers to reach customer support professionals and get quick resolutions.
WooCommerce-based platforms also incorporate the chatbot feature in their stores for a better customer experience.
High-quality product pages
Multimedia addition in the WooCommerce sites is one of the trends that you will notice more in 2023. Indeed, these include elements like virtual reality, 360-degree view of content, informational video, etc.
After adding these elements, the WooCommerce product pages look more engaging and welcoming to consumers. Thus, more companies are focusing on designing such product pages to optimize user engagement and promote the products in a more interactive format, like videos, etc.
Indeed, this trend will expand more in 2023 with the incorporation of AR/VR.
Improvements in security protocols
The security protocols for WooCommerce are already strong and assure safe transactions for all users. However, cybersecurity risks are higher now, even with e-commerce stores. In fact, statistics show that security breaches related to online payment fraud cases saw an estimated loss of $20 billion in 2021.
Thus, newly created security plugins for WooCommerce are available now that protect against cyber threats like DDoS attacks. These protocols will stay active and popular in 2023.
WooCommerce Extra Product
With the WooCommerce Extra Product, WooCommerce stores allow users to customize the products they purchase easily. However, for this customization, some requirements are important to follow. So, check these factors and use the WooCommerce Extra Product properly.
Multilingual Press
Globalization has made it simpler for people in different parts of the world to be part of an overarching market. Regarding e-commerce, businesses can reach customers in other locations and easily provide them with the products they need.
Currently, the WooCommerce platform allows customers to search for content in their native language with strong translation extensions in place. This makes the site accessible to more foreign people, especially those who do not understand the universal English language.
Conclusion
Overall, in eCommerce and businesses, WordPress and WooCommerce are top-notch solutions to focus on for business owners. Different trends, techniques, and solutions related to WordPress and WooCommerce are currently active and will continue to expand in 2023.
Thinking about starting with WooCommerce? Here's a detailed WooCommerce tutorial for you.
---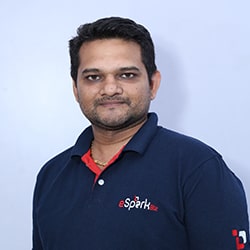 Author Bio:
Harikrishna Kundariya, a marketer, developer, IoT, ChatBot & Blockchain savvy, designer, co-founder, Director of eSparkBiz Technologies, a Software Development Company. His 12+ experience enables him to provide digital solutions to new start-ups based on IoT and ChatBot.