This is the most beneficial list on the entire web on the best WordPress payment plugins. Enjoy and share!
As we're going to talk about the biggest compilation on the best WordPress plugins, we'll cover all the plugins that exist out there. But, wait for a second. We're not going to include anything garbage – just to make the list bigger. Only those products will stay on our list that offer the proper solutions to our problems, and add true value to our business. Not all products mean to be enlisted here, but only the quality ones will make their entry.
Before going into deep, let's make it clear first: for whom this post is made. Not everyone wants to know about the best WordPress payment plugins unless they need it for their business. Talking about business, every enterprise has its own way of satisfying customers. When it's about setting up a payment system for your shop, there are several options available.
What we cover in the post
Why you need the best WordPress payment plugins
Every business of the earth shares one common goal which is earning revenue by selling its service or products. Following the modern trend, businesses are now run online and the models vary from the traditional ones. While selling online, it's a crucial question: 'how to get paid?'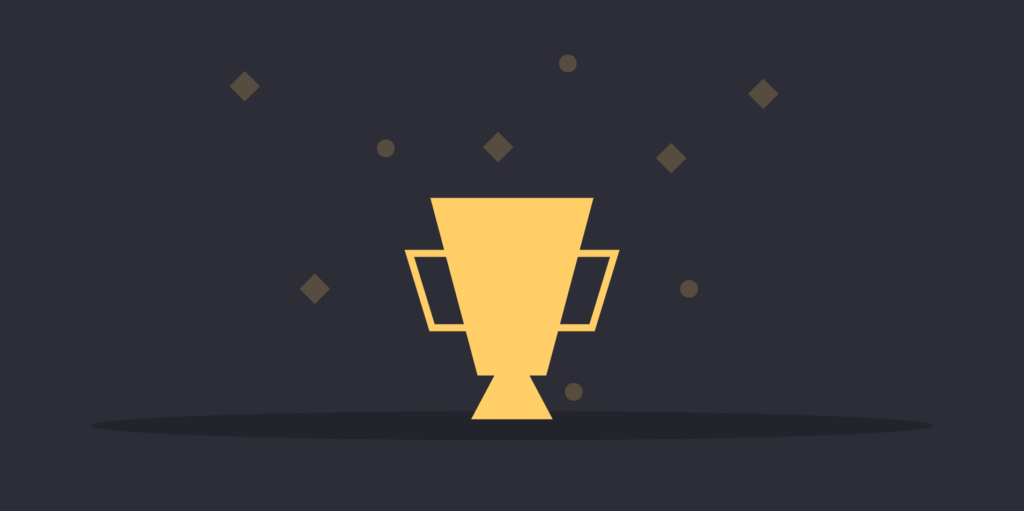 That's the scenario where the best WordPress payment plugins come with their solution. Besides selling products, online payments also include donations and subscriptions. Therefore, the source of payments may be in different places. Wherever they are coming from, your site should have a robust system to take them.
The system should also contain PayPal recurring payments because it makes the payment easier while people need to pay regularly. No doubt, a WordPress subscription payment plugin can meet a lot of your requirements. That's why we're creating this guide to help our readers to find the right solution for their online store.
Before choosing these plugins, we scrutinized them to find out the right fit to this list. Why are we claiming that these are the best WordPress payment plugins?
Firstly, all are available at zero costs. Some of them have paid version and you can try them out for extended facilities.
Secondly, these plugins already took users' attention and got enormous praise. They all have got maturity with several updates after the release.
Thirdly, with a little technical knowledge, anyone can get started with one of these plugins because they are easy to use and have no complications.
Lastly, to establish the perfect payment option in your website these plugins offer what you require – an effortless, smoother payment system.
Stripe or PayPal – what you need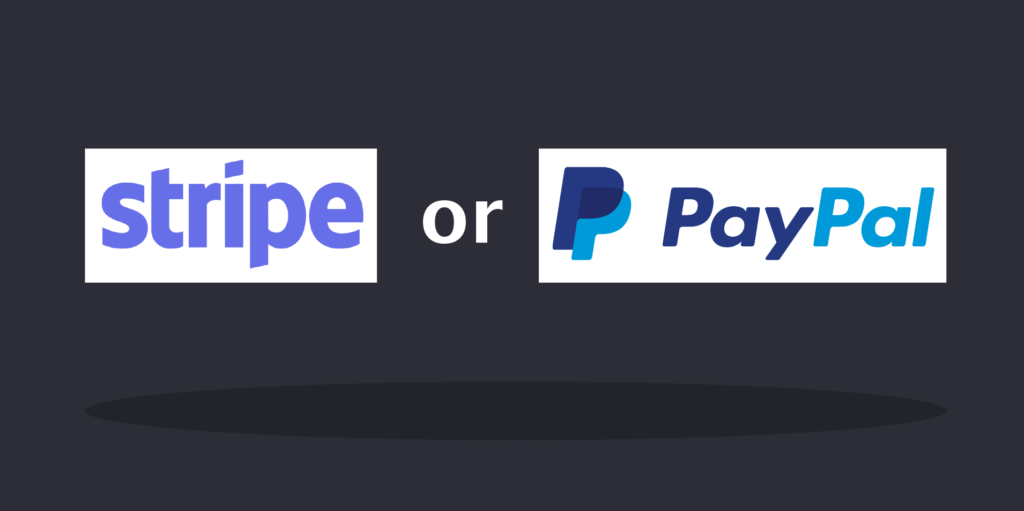 To enable payment option in your website, you need to get help from a payment gateway. Among plenty of gateways, Stripe and PayPal have got the most attention. Most of the eCommerce websites use either Stripe or PayPal or both. So, when you're going to select a plugin for your business, be sure it supports your favorite payment gateway.
A simple technique to choose the right payment gateway is to check out the countries and currencies it supports. All the best WordPress payment plugins we enlisted here are based on Stripe and PayPal. If you want to use Stripe then go for the Stripe WordPress plugin, else choose PayPal-supported products.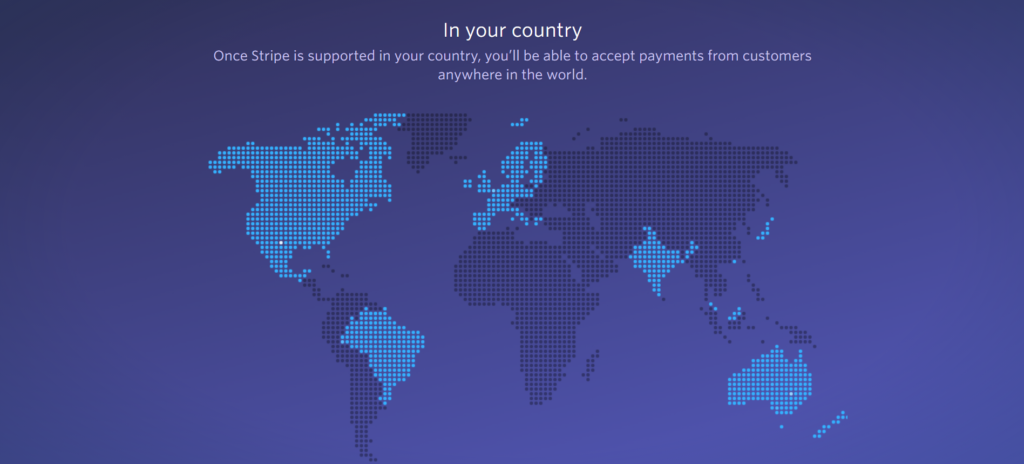 As you run businesses globally, you need a payment processor that accepts global payments. PayPal and Stripe both options were introduced to enable payment processing on your website. In terms of accepting payments, PayPal accepts from 200 countries whereas Stripe supports 25 countries only.
Stripe can process over a great number of 135 currencies but PayPal can't do more than 25 currencies right now. So, what do you need more? If your customers live in many countries while they make the transaction within a limited choice of currencies then choose PayPal.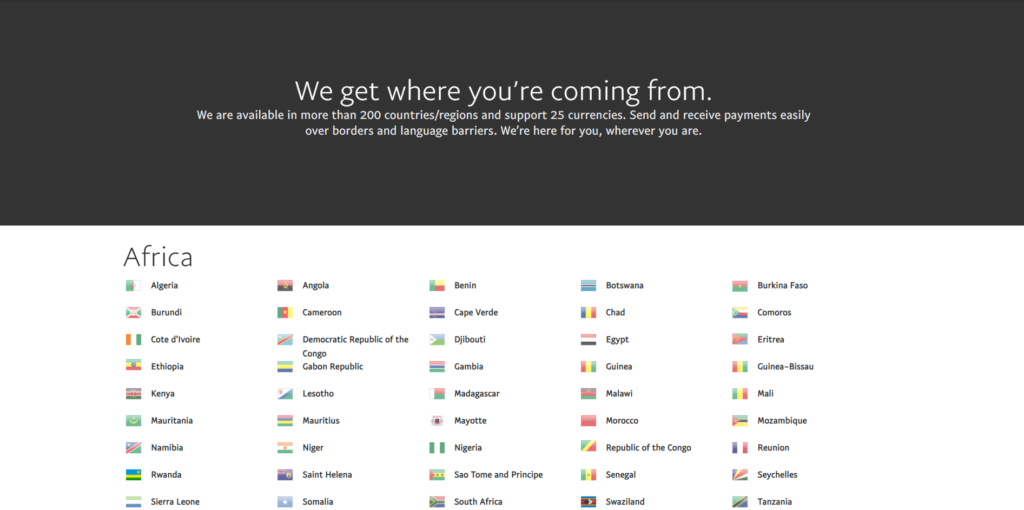 On the other side, if the currency matters for your business then go for Stripe. Before making the decision, we suggest you to analyze the customer's data. It's not hard to find where are your customers coming from. Go to Google Analytics and look for the breakdown of the traffic stats.
However, we have an elaborate article on Stripe vs PayPal. You can read this out to enrich your knowledge base.
Best WordPress Payment Plugins – the List is Here
As mentioned once before, this list contains the free plugins and some of them also offer premium option. If you can stay with the free version then go for it. Otherwise, level up the license where it's available and needed.
Let's scroll down and enjoy the reading!
WPPayForm is built to make payment processing easier. Alongside the uncomplicated user interface, this plugin also educates its users with clear guidelines. To establish a complete payment solution to your shop, WPPayForm has brought it all. Stripe integration is available on the free version, whereas the premium copy includes PayPal as well. The plugin is full of prolific features and six starter forms will lead the way. There's more. Going inside, 22 input fields, tabular products, instant reporting, and the custom amount will amuse you besides other enticing options.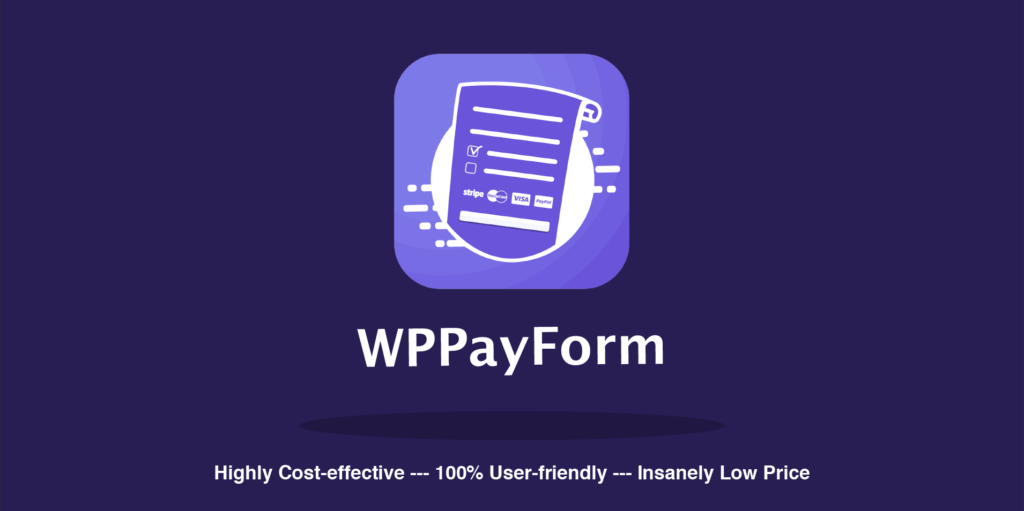 Note: WPPayForm has a dedicated, information-rich landing page on its parent website. After checking out the pro features, you can visit the documentation section to learn how to operate the tool. The price of a single site license is $59 for a year. The unlimited lifetime license is a superb option (which is less than all other plugins in the industry!)
Fluent Forms is best known for building powerful WordPress forms that boost your business. People love the wealth of features of it and the remarkable user experience.
If you go with the Fluent Forms Pro, you can accept payments easily for your online services with Stripe and PayPal. Although more options are being added, currently it works with Stripe and PayPal Payments Standard. You can also use the offline payment method whenever needed.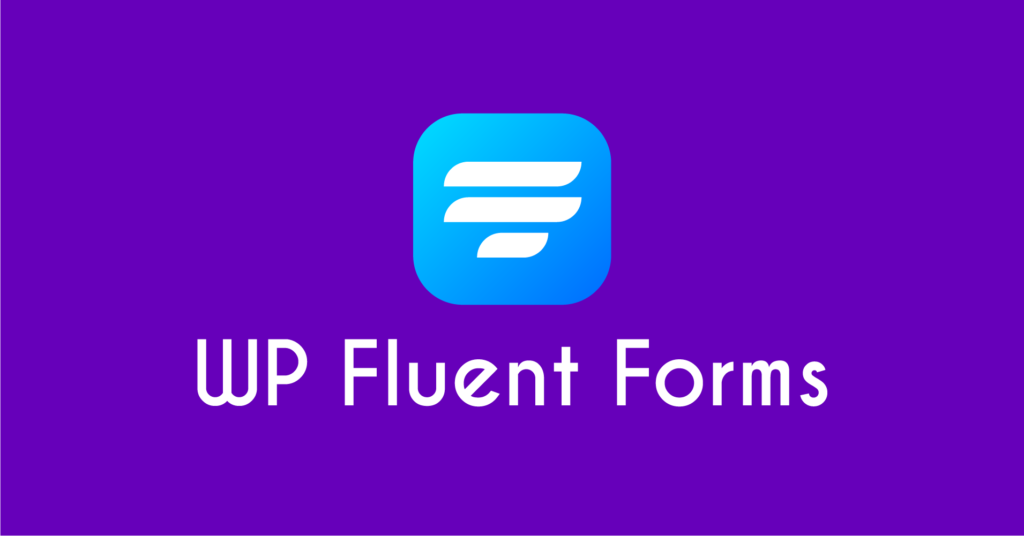 Fluent Forms is a superb solution when you want to build forms as well as receive payments on your website. That includes order forms or event registration forms. From accepting donations to charge for an ebook, this WordPress plugin is unbeatable.
While building forms, you can use all other exciting features to empower your business beyond introducing the right payment solution.
WP Simple Pay comes with an admirable solution for making the payment system more user-friendly. You can conveniently integrate the plugin to your website to accept payments from various cards processed by Stripe. With a myriad of smashing features, you can establish the right way to accept payments from customers. In the free copy, you can enjoy multi-language options and easy setup besides creating unlimited forms and support from Stripe Connect. Custom fields, coupon codes, subscriptions integration, and customized payment confirmation details are available if you get the pro version.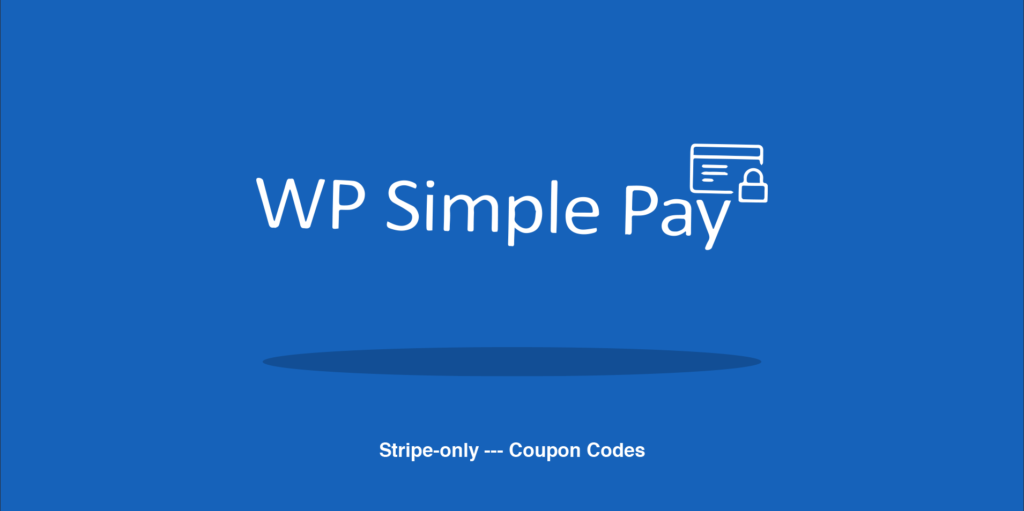 Note: WP Simple Pay has a dedicated website and it's definitely a brilliant tool with $99/year for a one-site license. With its features and integrations, this tool is worth your try. A no-risk 30-day money-back option is available with the product purchase. The informative and well-ordered documentation should be mentioned especially.
Stripe Payments is an awe-inspiring plugin that has many powerful features to process the cards for accepting payments on your website. Using the famous Stripe payment gateway, this plugin has brought all the things you require for establishing a successful payment system. Putting the Buy Now button from Stripe is easy to place because of the shortcode. Accept donations alongside other payments, as well. One of the great user experiences is remembering cards for quick payments in the future. Customers can see the details of the transaction they just made after completing checkout.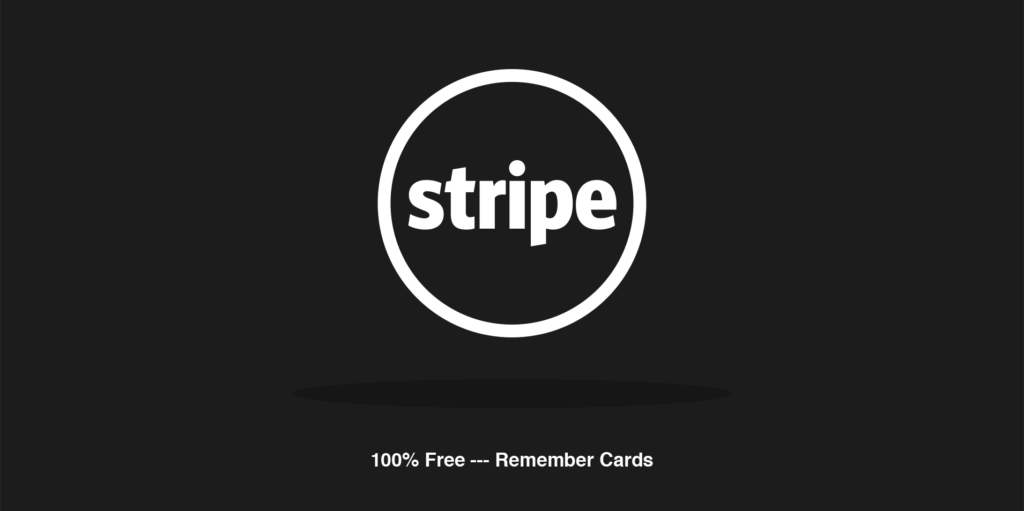 Note: This plugin has no paid option currently. On the other side, it has a dedicated website where you can see the detailed documentation, support and contact option, and searching facility. What we have noticed that they maintain a long list of addons to utilize with the plugin.
As a WordPress lover, you're supposed to know about Contact Form 7. It's been widely used to make contact form easily in WP websites for years. Although this fascinating product remains open-source there are many plugins built upon this system. The PayPal & Stripe Add-on is a splendid inclusion to this list. Bear in mind that you need to have already installed Contact Form 7 on your website (if you haven't earlier). The pro version holds more attractive features than the basic version. You can connect multiple items from CF7, send emails for payment completion, and charge for shipping – all in the pro version. The basic add-on is okay for a starter project.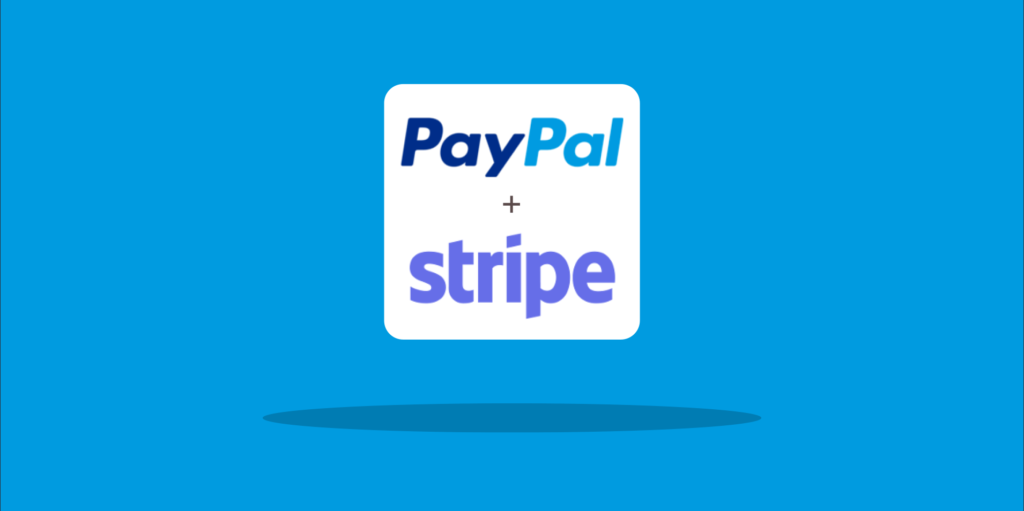 Note: The yearly price of the single site license is $59.95 whereas the cost of a single site license for lifetime is $139.95. To see the pro version, you need to visit their official site. There you can see the live demo and ask pre-sale questions, too. Furthermore, 30-day money-back guarantee is also available.
Here's another beautiful solution to the Stripe payment system. If you're looking for a product that is superb yet friendly, advanced yet useful, and above all free, then choose this one. You can allow users with various cards like Apple Pay and Alipay if this plugin is activated on your site. It also has the paid option and you can avail of more exciting features from there. Refund facility, converting currency, and saving cards are some of the benefits found only in paid selection. The easy setup system of the WooCommerce Stripe Payment Gateway is another bold reason to choose by novice users.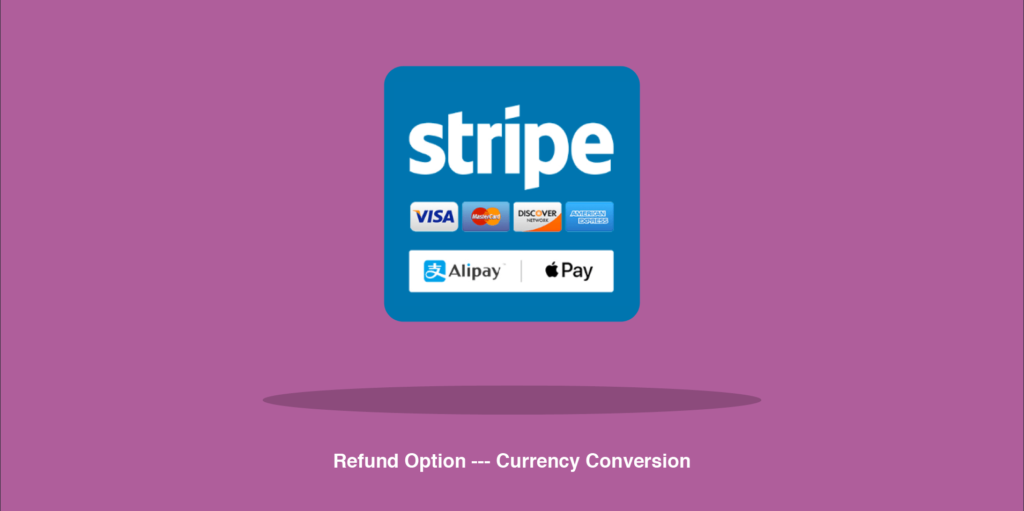 Note: Their license costs $59/year for a single site with a 30-day money-back option. To understand more about the plugin, read the documentation. They highlighted Apple Pay and Alipay and both of them are integrated via Stripe.
This feature-rich premium WooCommerce payment gateway plugin allows your store to integrate Authorize.net seamlessly. Its compatibility with major cards like MasterCard, Visa, American Express, Discover, JCB, and Diners Club lets potential customers choose your store as they can pay with their trusted services. If your customers choose to pay via eCheck, this plugin provides an option to proceed with that! Since this robust plugin comes with a lot of customization options, you can set the checkout page as you wish to present it to the customers. 
As refunds and cancellations are quite normal in e-commerce businesses, this plugin helps to proceed and capture partial and full refunds in simple clicks. You can accept recurring payments if your store sells subscription-based products. In order to make your regular customers' checkout faster, it has an option to save their card details safely. And the transaction amount will not reach your account until the funds are captured from the customer's account using authorized captures. And yes, your potential customers will be redirected to your store itself even after the checkout!
Direct Stripe is a free WP payment tool with an intuitive design and cool features. Another notable function of this plugin is you can set up the role of someone after they subscribe. Especially keeping the non-techies in mind, Direct Stripe displays the instructions to use the plugin with no pain. With the easy-to-place buttons, charging users during their stay on your site, and automated emails – you can experience a lot of sophisticated options. Also, this payment plugin is Gutenberg-ready. Other than that, you can customize the button appearance and include the GDPR checkbox.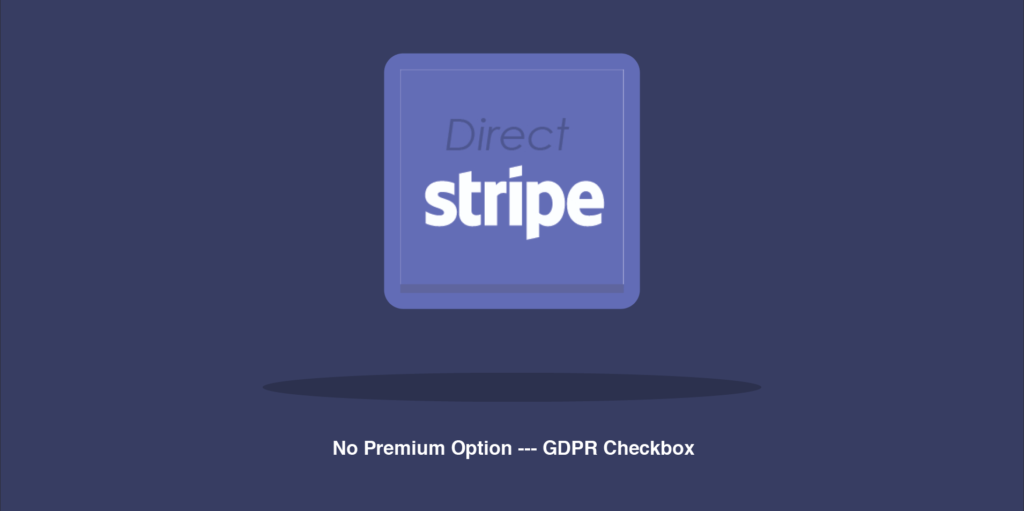 Note: This is a 100% free plugin with no pro version and no dedicated website. However, this plugin looks simple and it works that way. You shouldn't expect many features from it but it has enough to accomplish the basic needs.
As we promised at the beginning, we'll cover both Stripe and PayPal when choosing the best WordPress payment plugins. PayPal Plus for WooCommerce is a free yet beneficial tool to collect money via your site. If you want to sell something on your website but got stuck because of not getting the right plugin then here's your answer. PayPal offers a bunch of services as named PayPal, Direct debit, and more. PayPal Plus has the ability to take payments with all the PayPal methods. Even PayPal's iFrame is loaded on the checkout page which shows all the services of PayPal.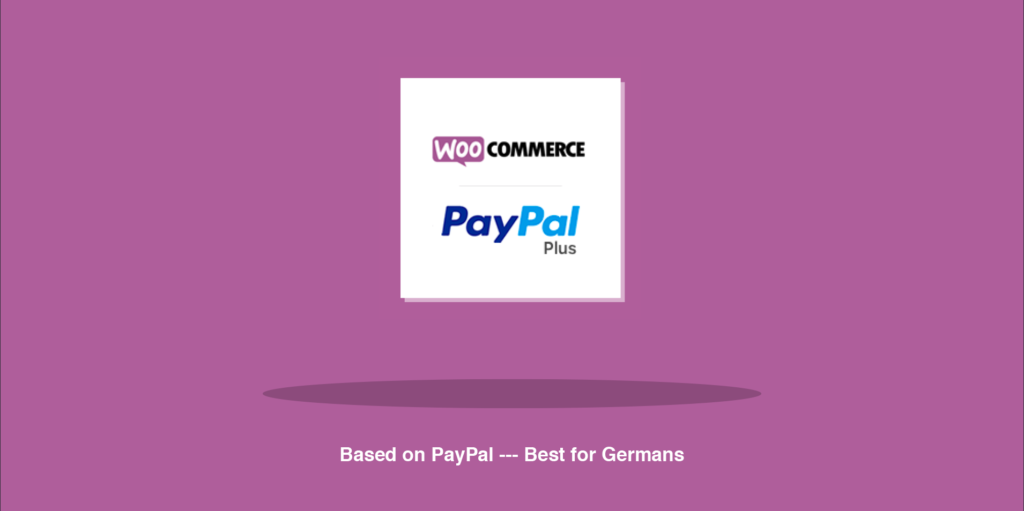 Note: This plugin was built by a German company for German PayPal Plus users. Customers who have their registered office in Germany can use this service. For international transactions, you have two options to swipe for: PayPal and Credit card. Their website is built in the German language and doesn't contain any detailed information about the plugin. No premium option available, by the way.
To insert the Stripe payment system on your website, this tool brings an easy and effective way. By implementing a simple shortcode, you can present the payment form which is ready to accept payments from your customers. Likewise, credit card holders will find a great way to pay for the services you offer through your site. Accepting donations to your site and supporting unconventional payment methods (Bitcoin, Alipay) are two of the prime features of this plugin. From collecting customer's billing addresses to mobile-ready user experience – WordPress Stripe Plugin has it all.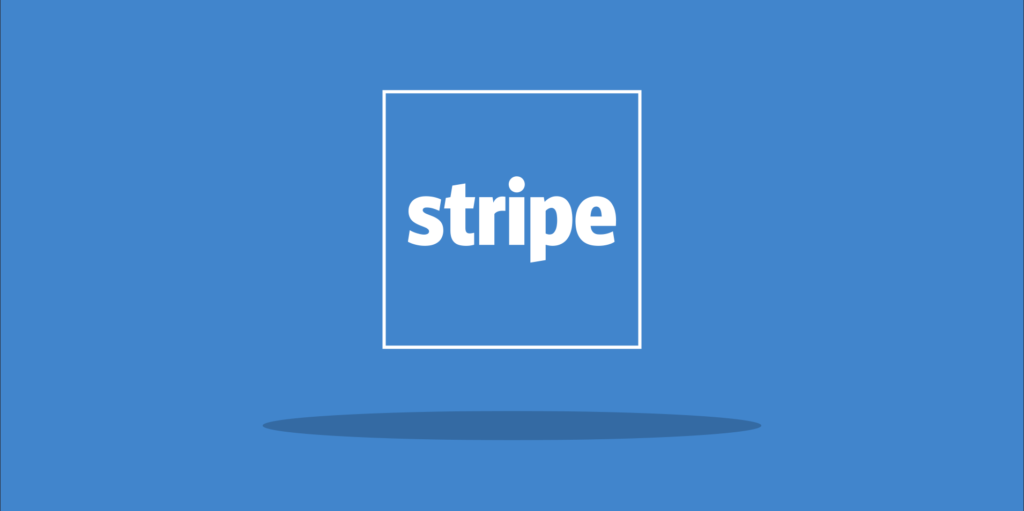 Note: No paid version's attached to this plugin, nor it has a dedicated website. If you visit the official site, you will get a little more information than that described on the wp.org.
It's based on Stripe so you can enjoy all the benefits originally Stripe provides for its users. Fraud protection, global payment collection, uncompromising security, and more other benefits are found with Stripe. This plugin makes sure everything harmonizes with Stripe's principles. Another option, which is not easily found on all plugins, is saving the user's cards. Once they made any payment they don't need to insert their data again. Decline the cards that have a record of rejection in the past. YITH WooCoommerce Stripe is surely a tool for growth.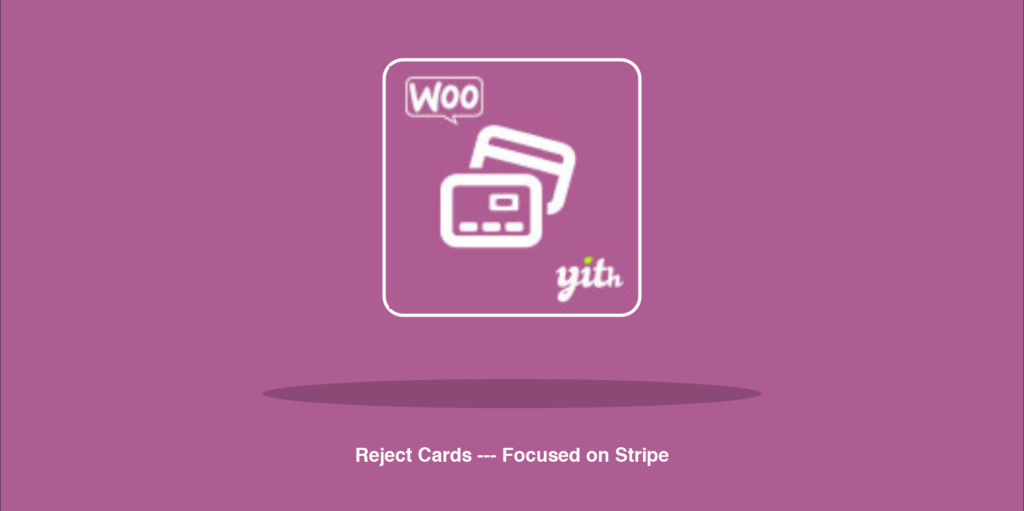 Note: A paid version is available for this plugin which is hard to find on their parent website under a bunch of WooCommerce-based plugins. However, the single site license costs €69.99 for one year. The documentation is okay if you're able to find it. We must say that they have a crazy collection of WooCommerce based plugins.
WordPress Simple PayPal Shopping Cart made shopping with PayPal fun and comfortable. Let's choose it from the WordPress repository and apply it to your core business. Now you can implement an Add to Cart button to your eCommerce site on every single page or post. Selling products from your site will face no more obstruction because now you can attach PayPal as a payment method. Hence, you can turn a blog site into a revenue-generating machine. Users also can update their shopping cart by adding more items or removing from existing products. Moreover, they can change the quantity of their products besides checking out what's in the cart.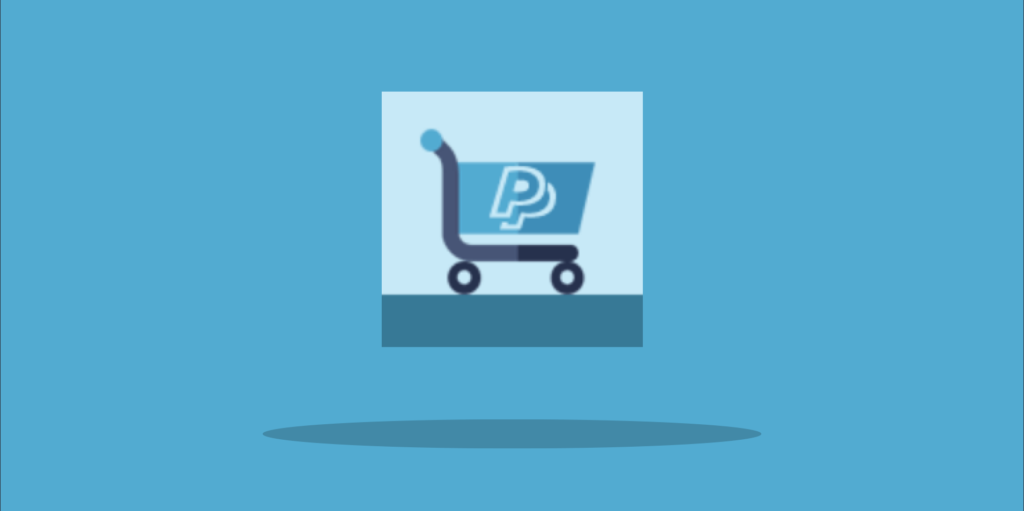 Note: It's a completely free WordPress plugin. The video tutorials show what beautiful things you can do with the plugin on their main website. No documentation page and no independent site yet that page described a lot.
As the name suggests, this plugin is a perfect tool to collect donations. Set PayPal Donation on your website if you wish your users to donate against your products or services. Anywhere on the website, you can place a nice PayPal donation button so that users can see it and interact if want. PayPal or Credit cards, users can use both to donate their desired amount to you. This plugin is simple to use and easy to integrate into your site. Let your admirers all over the world pay to you as a token of love and appreciation. Before starting the official selling, you can check out everything on the demo.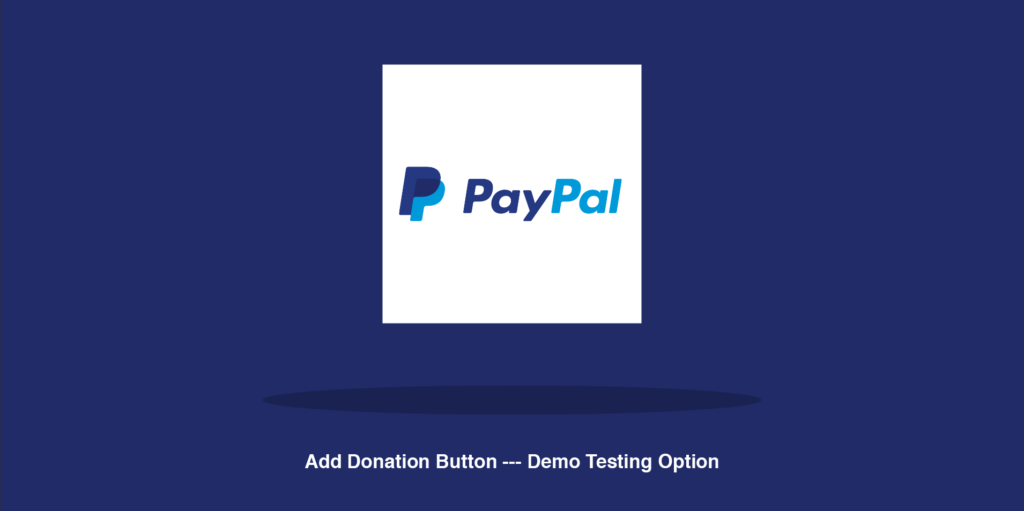 Note: WPPlugin make their plugins (actually add-ons) based on Contact Form 7. You have already seen a plugin above for Stripe and PayPal. Here, this plugin works a little differently. It's for making the donation process easy and comfortable. The pro version is available on the main site with money-back guarantee.
In the end
Before closing the best WordPress payment plugins, we want your attention to let you know which plugin is the best. Considering the feature list in the free version and smoother usability, WPPayForm is the winner followed by Fluent Forms. Even you will support our opinion if you start using these plugins for accepting payments in WordPress websites.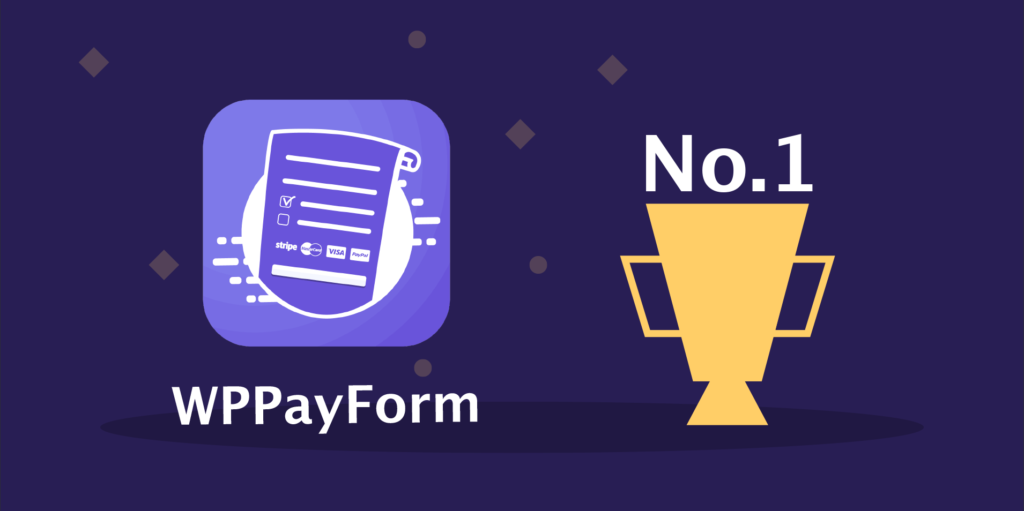 Let's take an action right here. Go to wordpress.org and get WPPayForm – the best Stripe WordPress plugin. Use it for a few days, get to know what it holds inside, and then justify our comment. We want to remind you once again, you need to buy the pro version if you need PayPal integration.
What's most important is incorporating a payment plugin to start accepting money by selling products. From that point, you can avail of any of those best WordPress payment plugins we have described here. One thing you need to assure through your web presence, via your payment system, is adding value.
Fluent Forms Pro
Try Fluent Forms today and see for yourself!
It can be portrayed confidently that adding a payment system is no more a convoluted job. Finally, what WPPayForm offers and how it stands out from the crowd, to know all about it, take a look at this post. Similarly, you can know more about from this list of free WordPress plugins for payments.
---