You have mesmerized your customers with some amazing products, now do the same with the payment system. To boost your business above and beyond, you need to get support from sophisticated tools. If you're in a quandary about setting up the payment system, hold tight. This post will discuss the best Stripe WordPress plugin.
On top of that, you might want to check out a tool at no cost. Yes, that's possible, too. With WPPayForm, you can provide state-of-the-art service to your customers who wish to pay instantly. A robust payment system is equally important to high-end products. If you can't give your users a fast and secure payment option, it might affect sales.
The best Stripe WordPress plugin – WPPayForm
WPPayForm is the best stripe WordPress plugin and I'll tell you the benefits of it right off the bat. It offers an easy environment for managing Stripe payment in your eCommerce site. For more advanced functionality, you have to buy the pro version (which is affordable as well).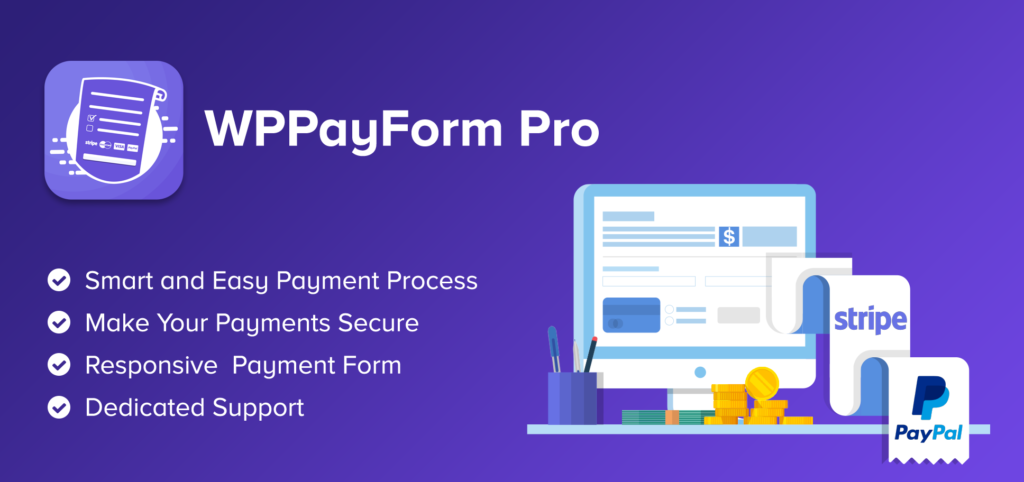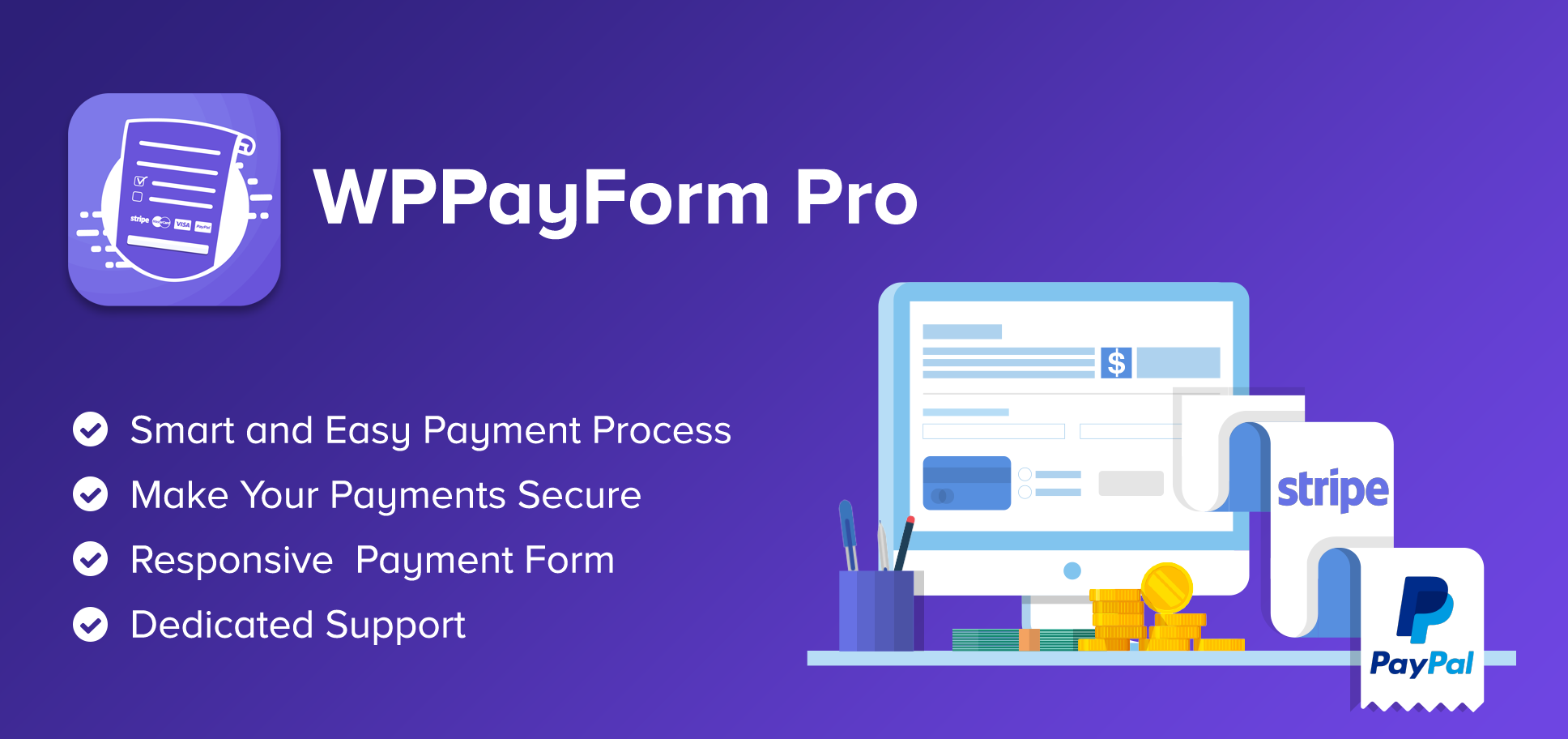 Without further ado, let's get started to crack inside this plugin.
Features
To provide the best remedy for the headache of creating a robust payment system, WPPayForm introduces a plethora of appealing and dynamic features. Not only these features are unique and enchanting but all of them are solution-oriented also.
What are they? Keep reading..
Easy. Painless system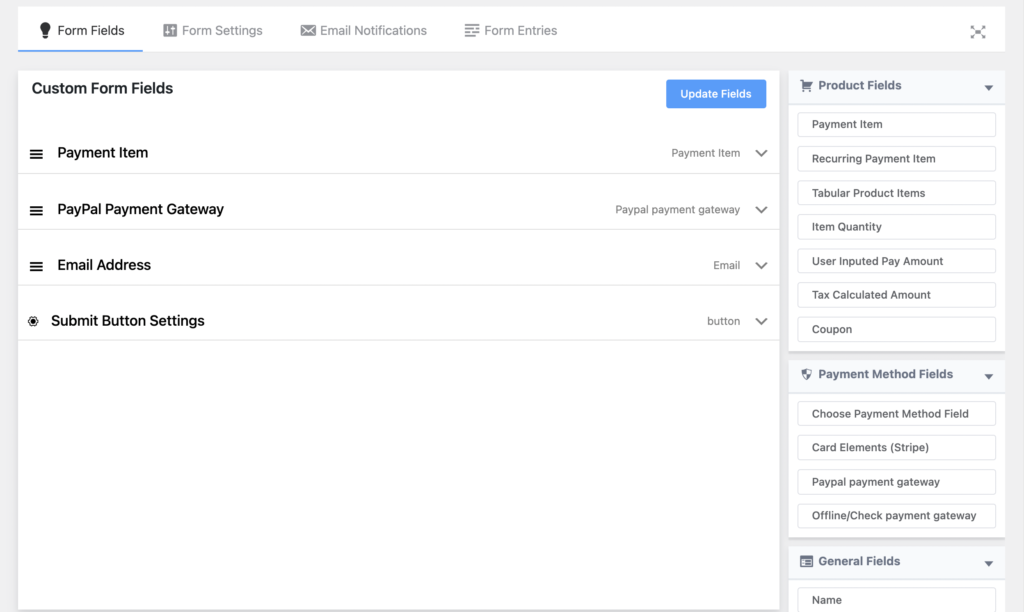 Payment processing should be easy and smooth and that's what WPPayForm tries to ensure. Sell products and services and get paid with no trouble at all. Even you don't require to be an expert on coding because everything on this plugin is in the right order to set up a successful payment gateway.
Stuck? You'll be rescued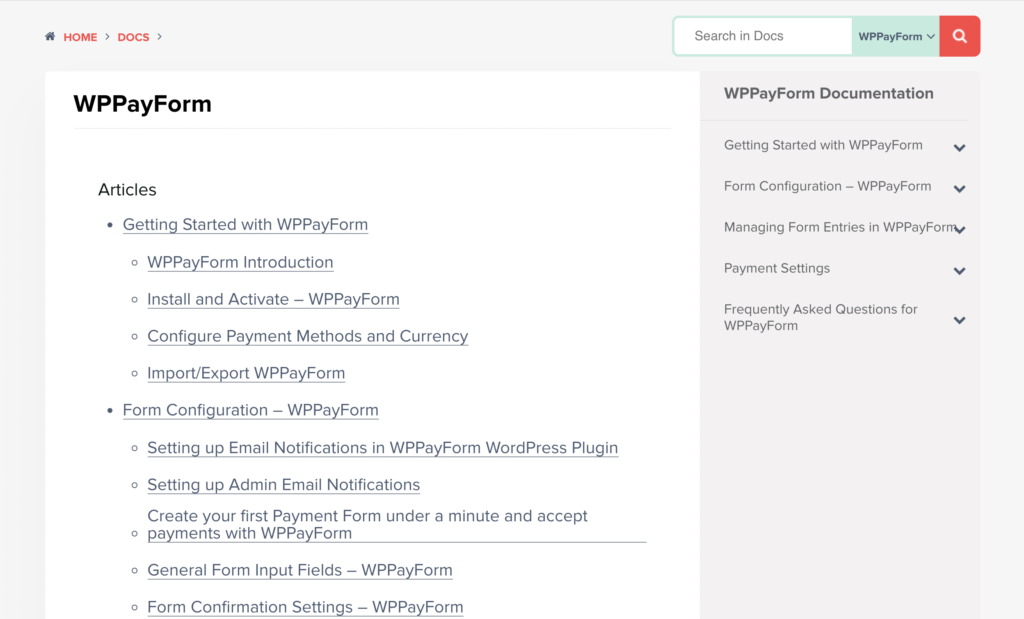 Before feeling solitary, check out the elaborate documentation to find the answers to your problems. One more thing, WPPayForm Pro gets an automatic update which saves you a lot of hassle. Still need to talk to an expert? They have a team full of dedicated experts. Just ask for it.
Your payment has to be secured
While receiving payment, you need to ensure a safe payment procedure for your users. Stripe and PayPal are already the most trusted solution. When you install WPPayForm, you'll get both Strip and Paypal (pro only) ready to deploy in your system. Besides that, there's no chance of data leakage as it will be maintained under a high-quality database.
Multiple gateways under one platform
People might need different payment gateways for their payments. It's not wise to restrict people under one payment system. In that case, you might lose some potential clients. However, establish a payment gateway that accepts different payments. With WPPayForm, you can allow your users to pay with a lot of variations.
Create checkout forms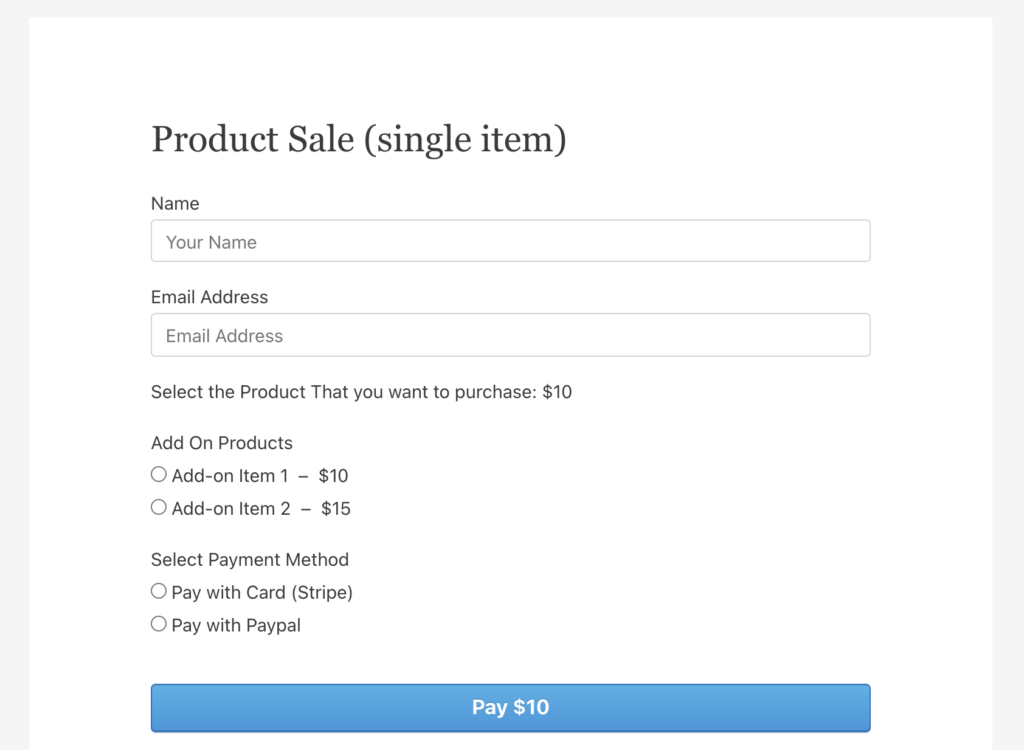 WPPayForm comes out with a built-in form builder to make your job easier. You can drag and drop input fields and create a nice form. Personalize the form with all the necessary information collection boxes with a little effort. Make your form stand out from others. Make it impressive
It's responsive. All the way
Considering the visitors who come from mobile phones and tablets, you need to keep your forms mobile-friendly. WPPayForm ensures all the forms created with it are fully responsive. No matter where the form is shown, which screen it appears, it will be completely functional without any breakdown.
Multi-lingual option
Not all customers know English. You might want to set up the system for your local or for the target country where you need another language. With WPPayForm, you can accomplish that goal easily as it supports 11 languages along with 25 countries.
Custom fields for better output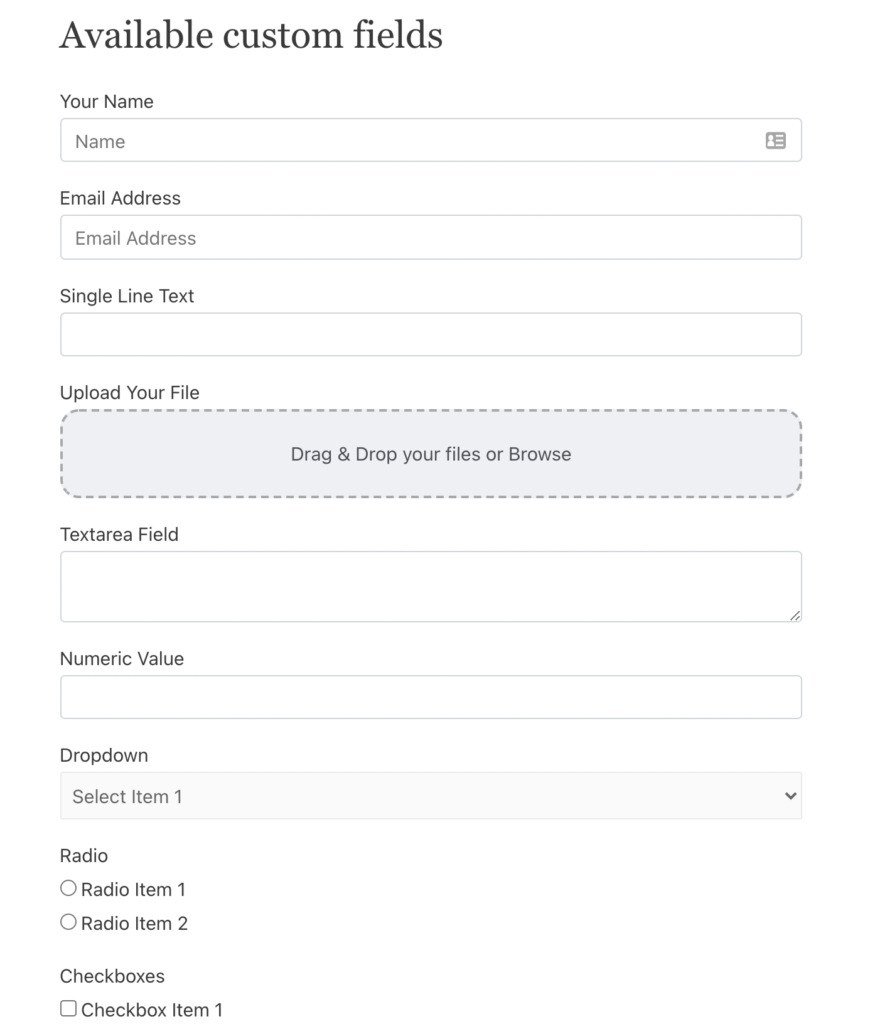 Many custom fields are available with WPPayForm to make your form to work better. By adding more fields, you can collect more data when needed. It ranges into a set of variations such as drop-down options, checkboxes, dates, and more.
See income reports
From the dashboard of your WPPayForm, you can see the amount you've earned. When you'll go to the Form Entries of any form, you can see the performance of the products – the status of the sales. The total amount you received, pending amount, failed amount – everything will be displayed there clearly.
Pro features
The pro version of WPPayForm comes with sweeter options which are highly beneficial for your business growth. On top of that, the plugin is on continuous development which means you will get the latest updates automatically.
Check out the most enticing features.
Payment through PayPal

PayPal is the most trusted online payment system and the major eCommerce sites accept payments via this method. WPPayForm Pro comes with PayPal integration, which means you can receive money from your customers if they want to pay with PayPal. Not to mention that PayPal is the most popular online payment method and adding it to your site carries great meaning.
Multiple payment options
Don't restrict your users into a single payment choice because there are different that people use. If you keep diverse payment gateways like master card, credit card, PayPal, and other popular systems, customers will love to shop comfortably. WPPayForm comes with the Stripe payment system which will assist you to collect payments from different cards. Additionally, it includes PayPal which is another great way to make transactions.
Export-import forms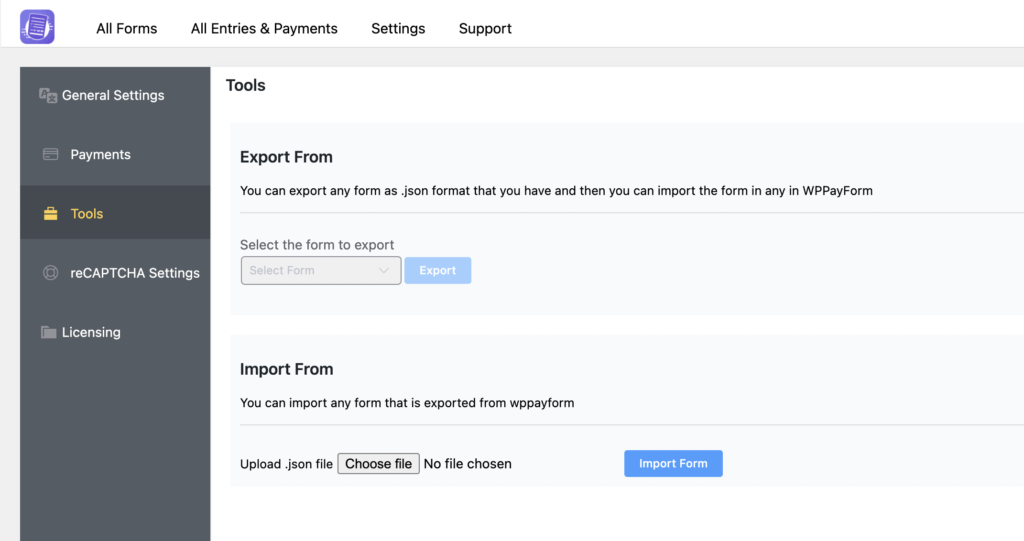 If there's a form you want to integrate into PayForm, you can do that easily. By the same token, you can import a form and use it somewhere else. This is beneficial in many cases. You can export one form created with WPPayForm form a website and upload it to another site where WPPayForm is installed. This way, you can save a lot of time as a pre-built form can be used several times.
Form scheduling
With this option, you can restrict a form to work within a limited time-frame. For instance, you want to take payment for one week during special promotion. After that, the promo will be terminated. Well, form scheduling can help you make this possible. Whenever you have to accomplish an event within a particular time-frame, set the checkout form following the schedule.
Restricted form submissions based on entries count by payment statuses
With WPPayForm, you can restrict form submission based on some conditions. For example, you can fix a hundred entries per day. Even you can show you a message for the people who came and found no way to submit a form. There are five payment statuses as paid, pending, refunded, etc. and you can restrict the form submission based on those payment statuses too.
Add payment option with an event registration form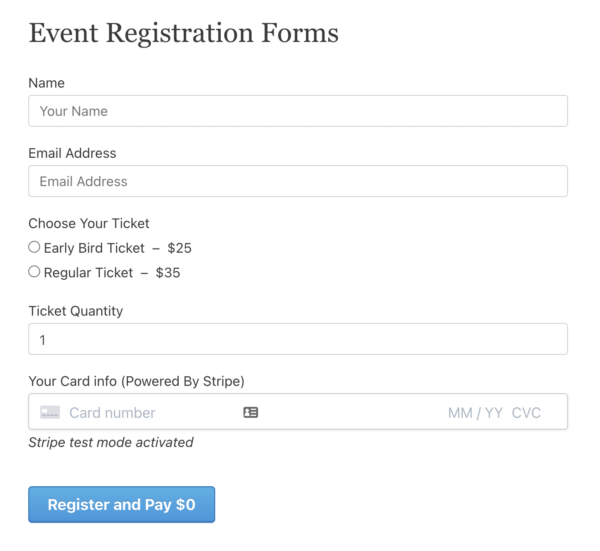 As you already know WPPayForm has an integrated form builder so you can create an event registration form with the help of this tool. What you might require with the form is adding a payment option to get paid during the form submission. Do it while creating a form by adding the payment feature.
Send emails on form submission / payment success
You can set two types of email notifications for the users. First, while they submit the form, they will get notified. Second, they will get an email if their payment occurred successfully. Sending emails ensures the users that they paid the required amount accurately. Besides that, right at the form submission, you can also send an email telling the users that the form was submitted and the necessary things will happen shortly.
Export data
WPPayForm allows you to export data from the tables. Go to the Form Entries of any table and find the Export Data button. CSV, Excel, and two more. Exporting data is a useful option to work with the data offline. To make any report or presentation based on the user-submitted data, you can download them and edit them easily in your favorite format.
Tabular product items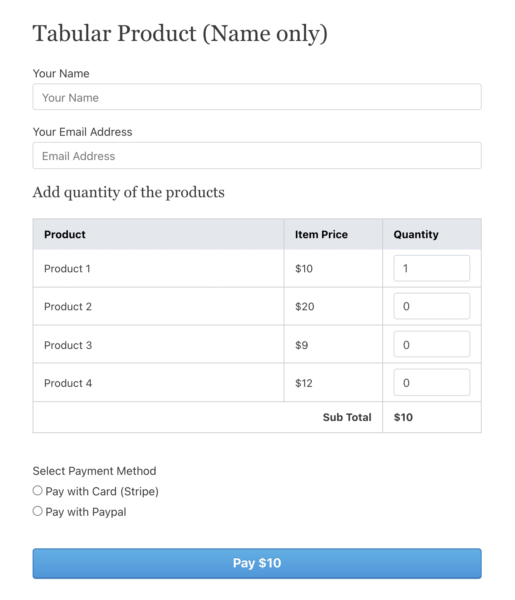 From the list of items, users can input the number of products they want and it will be added to the sub-total. Based on the total number, the payable amount will automatically be calculated. Then, users can pay by clicking on the pay button. This is a wonderful option for merchants who offer various products on their site and where buyers might need more than one product or service.
Custom amount submission
Sometimes you want that users would decide the amount they want to pay. It happens often when you're collecting donations. This feature shows your users a blank space where they will put their preferred amount. In case of donation, you can't insist on people. It depends on their free will. They will donate the amount they are able to make.
Tax calculation option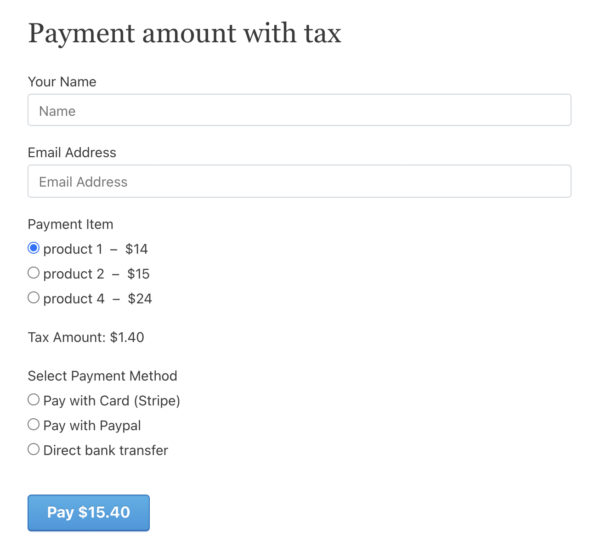 Payments might include the tax that your users have to pay and you want to keep it separate from the bill. A default tax calculation system is integrated with WPPayForm. If you say the tax is 2% on the settings then users can see that what's extra is adding to their bill. The option is up to you. Meaning, you will decide what percentage to set based on your region and business category and also considering the buyers' country.
Last words
Paymattic
Stripe & PayPal Payments Made Simpler With Subscriptions Payments & Other Powerful Features
WPPayForm is an outstanding Stripe WordPress plugin to help you establish a robust payment system for your website. Accept money from different countries with various currencies. WPPayForm comes with all the options you need for activating the payment integration system to your eCommerce site.
It has a simple interface that targets all-level users. The functionality also comes with quick action.
The customization option is quite charming and can be done via several places. You can make it your own with some simple steps. Nothing's complicated there!
The most enticing part of WPPayForm is its sweet pricing option. While other plugins cost high, this tool focuses on quality keeping down the price in comparison to others.
---