Tables are one of the most REQUISITE components to represent your data on the web. A tabular format demonstrates information artistically. But the problem arises when WordPress doesn't provide any default way to create any dynamic table.
With the Gutenberg editor's release, you can just create a basic table on your website. Still, if you want to create any dynamic table on your web page, you need to help with a quality WordPress table plugin.
Ninja Tables plugin has been the most advanced WordPress table plugin over the last year. The plugin hits the 30,000 + active downloads within a short possible time. Ninja Tables comes up with the most dynamic and feature-rich usability for its users. Google search is enough to prove it.
If you search on Google by typing anything related to the keyword "table plugin", you would see something incredible. Almost all the blogs that deal with the table plugin cover the Ninja Tables plugin in their write-up.
It didn't happen overnight. After the hard work of the team WPManageNinja, the plugin reached its deserving position. This article aims to understand why the plugin has achieved today's position. Let's take a close look until the end of the article.
What Makes Ninja Tables Different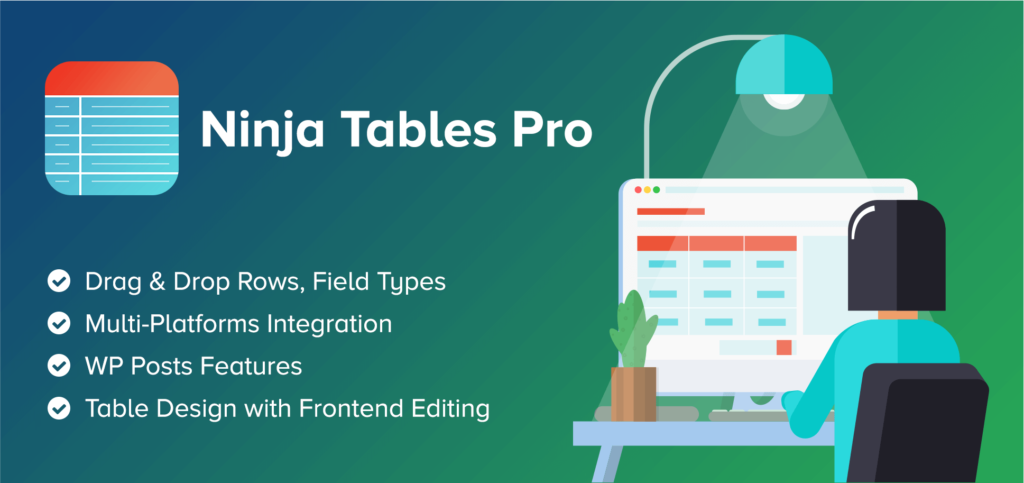 If you look at table plugins in the marketplace, you will find that most of them provide fundamental features for users. But Ninja Tables go one step forward and approach its users in a way better effectiveness. Let me show you some of the core components that make the plugin different from others.
It makes the task surprisingly easier
A product gets its pick when it serves the purposes of value by doing something easier, faster, and more efficient. Ninja Tables plugin comes up with such amazing options that make table creation easier and dynamic at the same time.
One of the most significant aspects of Ninja Tables is its user interface. Its interface is easy for novice users to operate on and finish work in no time.
Provides specific value in the best possible ways
Fundamentally, the Ninja Tables plugin solves a specific need for table creation on your web pages. But alongside, it also allows you to add a lot more additional features to present tables in the best possible ways.
Ninja Tables plugin allows you to create dynamic tables on your site. Many ingredients make things more interactive to your users while displaying data in a tabular format.
Most user-friendly interface
User-friendliness is the most wanted feature for any user-centric product. The more friendliness you can have to the system of your product, the more sales you can expect.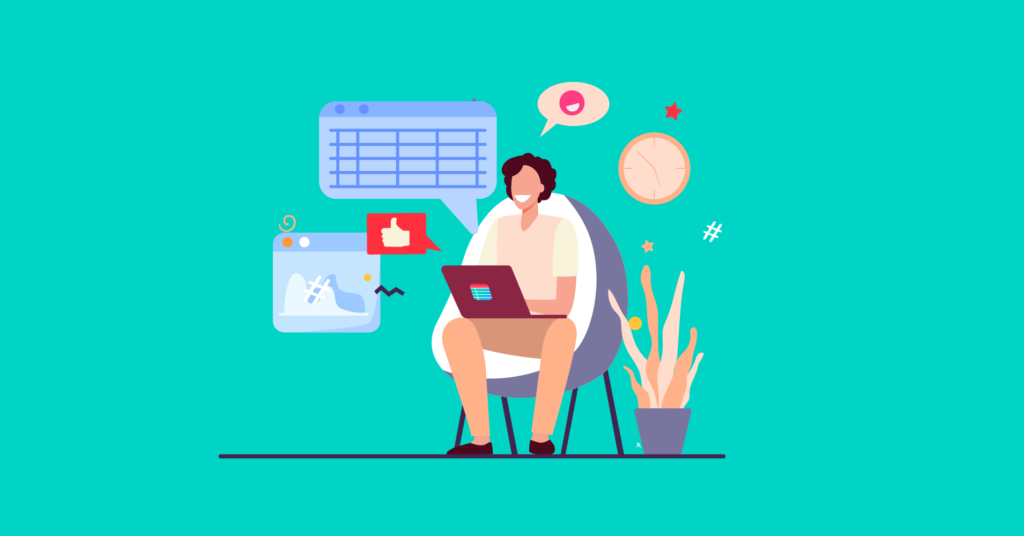 The goal of user-friendliness is to provide better UX, and Ninja Tables maintains this principle. You will get six different tabs on top of the plugin's dashboard to deal with your tables in various basic to advanced ways.
Advanced table configuration
Table configuration is one of the most dynamic features that make the plugin one step forward compared to other table plugins. In the latest plugin version, this tab is located right after the Table Rows tab with some incredible features and functionalities. There are five different versatile options located at the left sidebar to make your tables more interactive and comprehensive.
➦ Columns option allows you to configure all the columns in the best possible ways. You can use the drag & drop feature while rearranging the available columns. You also can create, edit, and delete any particular row from there.
➦ Rendering Settings option allows you to use Ajax Table settings where you can use load your data over AJAX. Here you also can use Advanced Table settings that deal with the Colspan, Server Side Dom-Generation, Render Shortcode into table cells, and Better for SEO.
➦ Custom Filters is another most astounding feature that takes the plugin forward. You can customize the search filter and make it dynamic in the best possible ways.
↬ Learn more about the Custom Filters from the documentation page of the plugin.
➦ Buttons (CSV/Print) option allows you to enable and disable the print button. It also provides CSV export button into the table. Set up button positioning and alignments using the option.
➦ Language Settings also add another dimension to the plugin. You will get various input fields to set up the languages in different positions.
Highly customizable table appearances
Designing scopes always play an important role in any kind of product demonstration. The more you have options to design the product appearance, the more you have acceptance from the users. Ninja Tables plugin comes up with a ton of designing features for its users.
In the Table Design tab, you will get all that you need to design your table. There is a default real-time preview option to make your customization easy and comfortable. You also can view the table preview in different devices formats.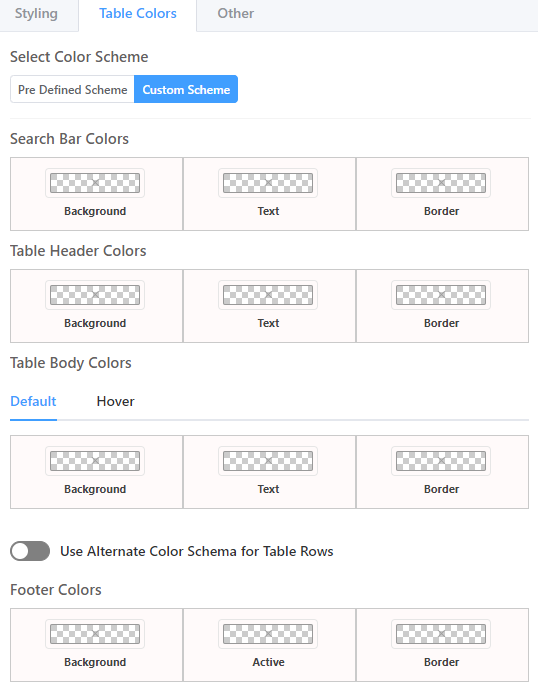 There are three more different sub-tabs located in the right sidebar of the Table Design tab that ensure the advanced design features within the interface.
➦ Styling tab allows you to style your table in so many different ways. This tab has three different sections. The first section is Styles that deals with single line cells, fixed layout, hovering the rows, Bordered table, etc.
Features section helps you to show the table title, description, enable filtering, and so on. The Stackable Table Configuration section can show rows as list items. Using the section, you can target devices and hide column heading and internal borders.
➦ Table Colors tab is used for custom colors in so many advanced ways. Usually, there are two different color schemes- Pre Defined Scheme and Custom Scheme for styling the table.
In the Pre Defined Scheme, you will get 12 different fixed color combinations for styling your tables. On the other hand, in the Custom Scheme, you will get many advanced options to customize the table color in different parts of the table. In this case, any change made by you appears in real-time in the admin preview panel.
Color the texts, table background, search bar, header, footer, and almost anything you want! You also can have an option for using an alternate color schema for table rows.
➦ Table Design tab also has different pagination options-hide, show, limit, etc. Control responsiveness, toggle positions, sticky header, sorting too.
Wonderful frontend editing option
The frontend editing option of the Ninja Tables plugin allows you to edit tables stying from the frontend using the Frontend Editing tab. You can enable this amazing feature by checking the box you can get after hitting the tab.
After enabling this wonderful future, you will find the options for editing permissions. As an admin, you can edit different roles by selecting any particular users. Using a shortcode, you can allow users to see and edit their own data personally.
The next one is Editing Column Options, and using this option; you can specify which columns you want to show. There is another important setting named Appearance Settings within the tab. This will allow you to add and edit row button labels, add and edit popup heading, icon positioning.
Adding custom CSS & JavaScript
One of the Ninja Tables plugin beauties is that it provides custom CSS and custom JavaScript tabs. Most plugins allow you to add custom CSS only, but the Ninja Tables plugin is one step forward from its competitors.
Usually, hitting the tab, you will get two buttons; one is for Additional Custom CSS, and another is for Custom JavaScript. These options increase the interactiveness of your tables by making them dynamic.
Import & export facility
Using this tab, you can import table data from other external sources, and at the same time, you can export data to another Ninja Tables plugin. In this case, importation would happen through CSV format, and you also can convert CSV into non-unicode format by checking a checkbox option.
If you are using TablePress and want to import data to Ninja Tables, you can also make it happen using the plugin.
In the case of exportation, you can make it happen in the form of CSV or JSON. The interesting part of this is if you download data as JSON, you can import the table to any Ninja Table.
Wonderful custom post type (WP Post)
This is another powerful feature that comes up with version 3.0 of Ninja Tables. This feature allows you to display your post data in a tabular format. That means, if you want to display any particular post in a tabular format, you can easily do this using this awesome feature.
In fact, this custom post feature alone covers the functionalities of a complete plugin itself.
There are a lot more using this awesome feature. You can add Advanced Custom Field(ACF) using this feature. ACF manages custom field data. Moreover, WordPress comes up with some pre-defined short-code facilities, and here in this part of Ninja Tables, you can use this shortcode computed functionality.
You can also use the post meta input fields using this feature. This feature allows you to associate more contents with a post and then display content in tabular format. In addition to this, you can use the featured image to any custom post type that generated the table. You will get the feature under the dropdown of ACF.
↬ You can learn more about the Custom Post Type from the documentation page of the plugin.
Unique responsive breakpoint feature
One of the most interesting features of Ninja Tables is the responsive breakpoint that allows you to show your site contents with the best possible layout in the tables.
Ninja Tables plugin offers various breakpoints options for its users to display data in a tabular format. They are set according to the exact device widths that you are looking to target. This is one of the powerful features of the plugin that is used to ensure the responsiveness of your created tables on your site.
Multiple integrations
Ninja Tables plugin comes up with several integrations with different platforms. For instance, you can integrate your table with Google sheets, WP Fluent Form, custom SQL, and external CSV.
One of the most important aspects of the Ninja Tables plugin is its WooCommerce integration capacity. If you have a WooCommerce store, you can turn all the products on the table. Ninja Tables can help you out in this regard as well.
Miscellaneous
Apart from the above-mentioned features, there is a lot more to get from Ninja Tables. You will hardly get those advanced features in any other table plugins. Let's take a look at some additional features of Ninja Tables:
➦ Using Ninja Tables, you also can design your table globally without selecting any particular table. The Global Appearance option in the left sidebar under the Tools navigation makes it happen.
➦ You can provide permission to your users according to their roles. By default, admin can have access to manage all the roles. You can manage all these options using the Permission option located left sidebar under the Tools navigation as an admin.
➦ Another cool feature is Global Settings, located left sidebar under the Tools navigation. This option will help you to handle JavaScript errors globally.
➦ Additional configurations like colspan/cell-merge, rowspan, conditional confirmation, value transformation, configuring data types, vidual table styling,
Dedicated support
One of the prime aspects of getting the plugin popular is its dedicated support system. The support engineers of the plugin are always ready to serve the purposes that each user needs while using the plugin. Ninja Tables offers a support ticket system to deal with the problem.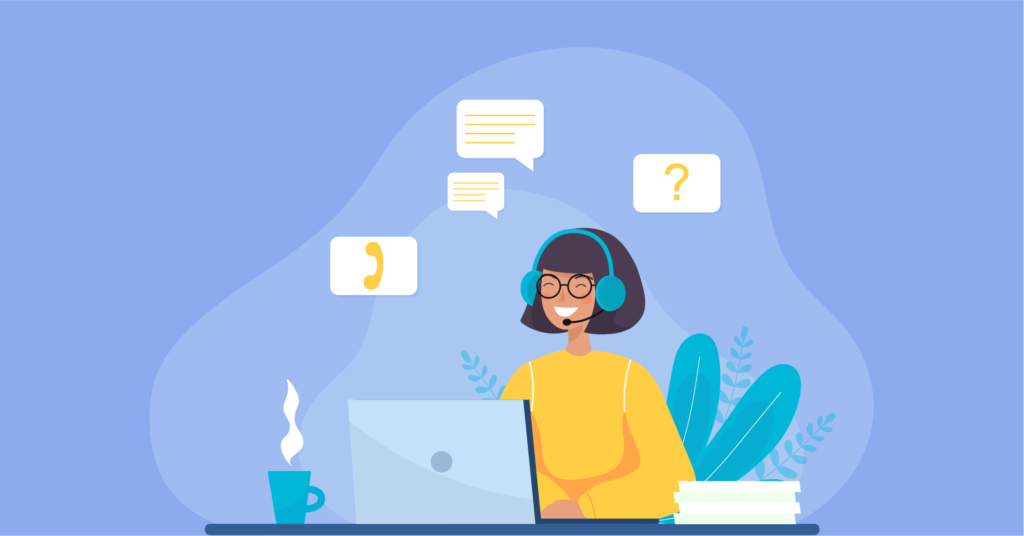 Over time, the plugin got its popularity due to its dedicated support quality. If you look at the review at WordPress.Org, you will get fair evidence of the support quality of the plugin.
Extensive documentation with visual guideline
Another notable aspect of Ninja Tables is its extensive documentation for its users. You will get precise and well-explained documentation on the official website of the plugin.
There are also visual guidelines on YouTube about the product form making things easier for users. You can keep in touch with the channel to have regular updates on the plugin.
Cost-effective pricing plans
When quality ensures, pricing doesn't matter, but quality with cost-effectiveness could be a great option for anyone. Ninja Tables is worth enough and a cost-effective plugin for WordPress users that ensures the quality in the first place. Let's take a look at the pricing plans at a glance:
| Price plan | Single site | Agency | Unlimited sites |
| --- | --- | --- | --- |
| Annual | $49 | $99 (Upto 20 websites) | $199 |
| Lifetime | $249 | $399 (20 sites) | $599 |
Tweaking and Fixing
As the Ninja Tables plugin covers extensive features and functionalities, it's natural to have some minor issues. However, developers of the plugin are constantly working on Ninja Tables to make the plugin most user-friendly. Over the year, the plugin went through some important updates, and each update comprises fixing some issues to make the plugin better than ever.
To get a clear idea, you can look at the changelog of the plugin in the WordPress directory.
Wrapping Up
Developing a product and making it acceptable towards the larger target audiences isn't an easy task, but quality with user-centric attire can take your product a long way. The same thing happens with the Ninja Tables plugin.
Starting from zero to 30,000+ active installations, it's not an overnight matter that happened rather a fruit of hard work and dedication that turns out Ninja Tables into an excellent position. If you don't use any table plugin for your website, or you didn't find any suitable plugin for table creation, give Ninja Tables a try to serve your purposes.
Try Ninja Tables today and integrate a hassle-free transaction on your websites.
Update
As of now, Ninja Tables has surpassed 60k active installations!
Do subscribe to our YouTube channel to get WordPress-related tips and tricks. Also, follow us on Twitter and Facebook.
❤️ See Ninja Tables Demos: ⤵️
➡️ Product Comparison Table by Ninja Tables
➡️ Product Listing Table by Ninja Tables
➡️ Product Specification Table by Ninja Tables
➡️ Cryptocurrency Table by Ninja Tables
➡️ IMDb Top Chart by Ninja Tables