Read this post to know quickly about how to install WordPress. After learning the fundamentals you can setup WordPress anywhere you want.
WordPress empowers more than 33% of websites and the number is only getting bigger. As the most popular CMS in the universe, WordPress has become the most trusted platform, as well.
Why WordPress is so popular? First of all, it's easy to install, customize, and maintain. With a small tutorial, any non-tech guy can build a website with WordPress. There are other reasons, we'll discuss later.
WordPress will give you speed and security for your website. Moreover, you can create any website on any topic: business, blog, agency, restaurant, medical, education, membership, to name a few.
Why you should use WordPress
Well, this post is not about discussing the benefits and demerits of WordPress. Before going into the details of how to install WordPress, we'd like to point out a few reasons why you should go for WordPress.
1. Open source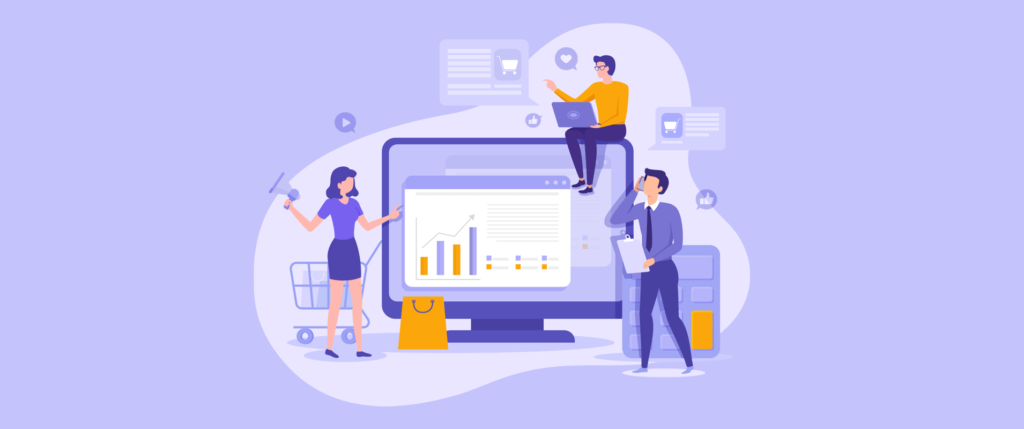 WordPress is an open-source platform, meaning, you can use it at your will without paying for it. To create a website in any niche, you can rely on WordPress and there are millions of resources out there to help you keep rolling.
2. No tech knowledge (or a little) is required
You don't have to be a programmer or developer to use WordPress. In fact, the major portion of the bloggers, who depend on WordPress for their projects, don't have coding expertise. No matter you're a tech geek or a novice, WordPress offers an easy solution for all-level users.
3. Free themes
With WordPress, it's easy to customize and deliver a whole new website with a little effort. Because of the available themes, anyone can install and personalize them to build a great website in any niche. Not necessarily you have to use the free themes but we mentioned it here by considering the newbies.
4. Best for SEO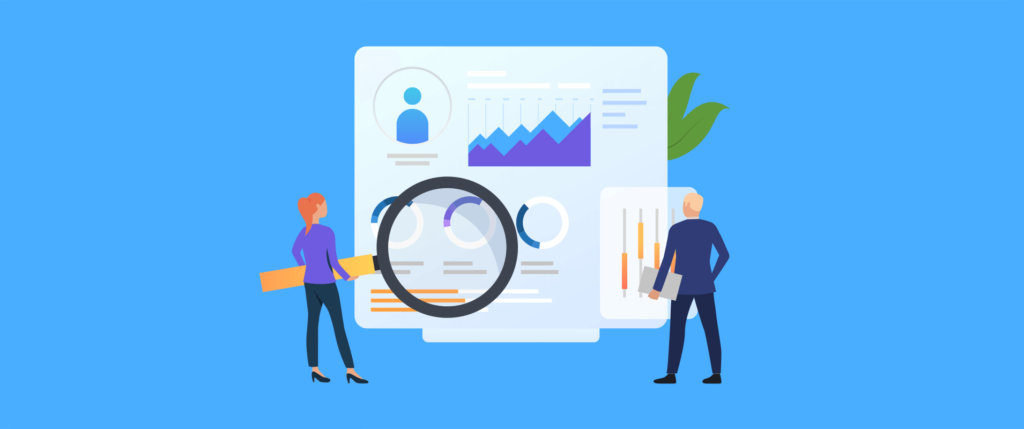 First of all, the code standard makes WordPress best compatible with search engines. So, when your site is built with WordPress, Google, and other search engines love it because it's the recommended way. Also, the setting and design is SEO-friendly. When you are going to create a page or a blog post, you can easily optimize them with on-page techniques.
5. Available resources
If you have decided to join WordPress, it means you're joining a community with millions of members. Thousands of them are contributing to the platform so that newcomers can feel more comfortable. Blogs, tutorials, videos, courses, programs, forums – in many ways you can start your learning session before getting a comprehensive understanding of this popular system.
6. Powerful plugins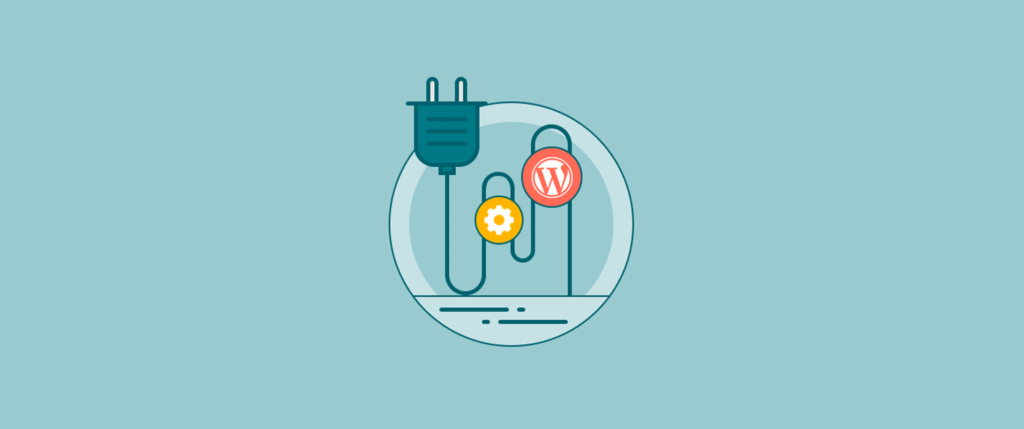 One of the biggest reasons WordPress is so popular is because of the plugins. For any kind of problem, you can get a plugin to resolve it. There are hundreds of thousands of plugins available only to make your websites more user-friendly. Astonishingly, most of the high-grade plugins are free and they are available on wp.org.
The requirements for installing WordPress
To install WordPress, you need two things:
A domain name, first of all. Those who don't know, a domain name is the address of your website (e.g. www.something.com). Buy a domain from any domain service provider. It will take $10 for a basic domain. In special cases, many hosting service providers give a domain free for the first year.
Then, you need hosting where you'll store all your website files. On a side note, you're going to install WordPress inside the cPanel which is available inside your hosting dashboard. There are many affordable hosting services out there. Choose the one that you think meet your demand.
How to install WordPress
In two ways, you can install WordPress and get started with this famous content management system.
Installing on your localhost
Installing on cPanel of your hosting
Installing WordPress on your computer might be useful if you know the development or have advanced level tech knowledge. People do this thing either to develop a new theme, or making their website ready locally, and then upload it to the hosting.
But, we are going to follow the second step. As our main goal is building a website as easily as possible, we'll skip anything that's complicated. However, following this guide, you can know where to start if you want to give your site strong support with WordPress.
We'll show you the installation process using a free WordPress hosting service called 000webhost. Click Get Started and you'll be taken to the pricing section. As we're doing it for educational purposes, click the FREE SIGN UP button.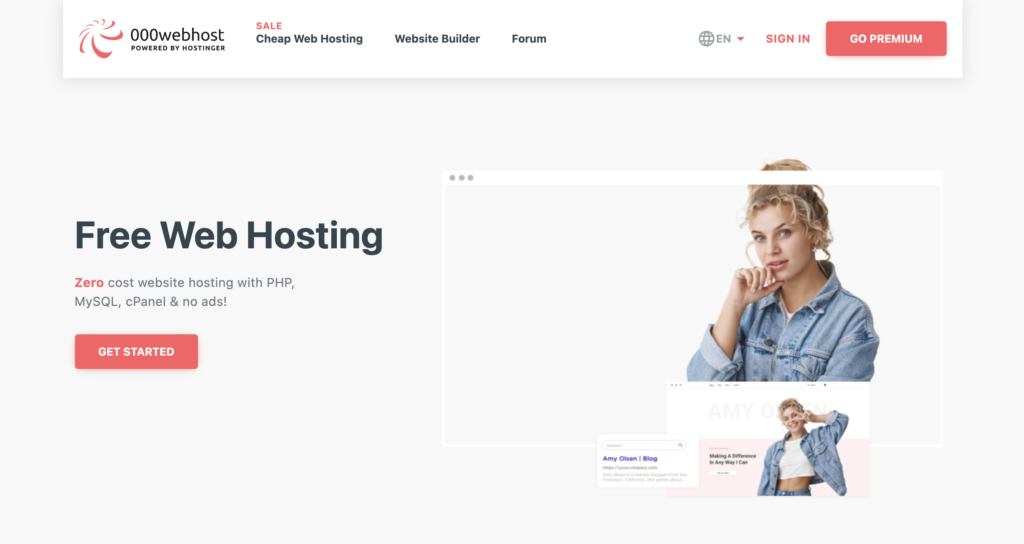 Now, sign up with your email, Facebook, or Google.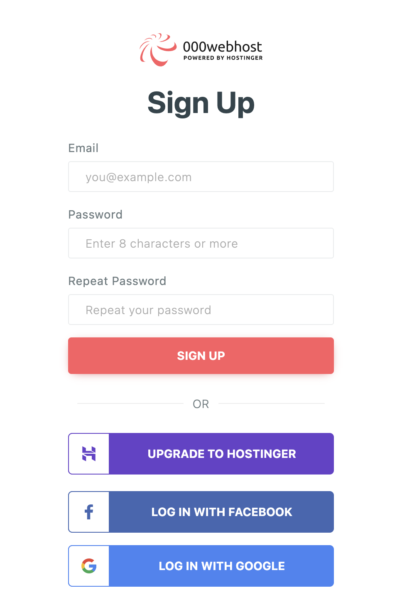 Click the blue button next that says "let's create some magic."
What's your intention with the hosting or the website? You can answer from the options if you wish to. Otherwise, skip this part.
You'll see a set of options on the screen.
From the lower part, click on the plus icon and it will give you an option of choosing your own website name.
As you want to create a new website, give your website a name and add a password. Now see the 'Create' button? Click on it. Now choose WordPress from three available options.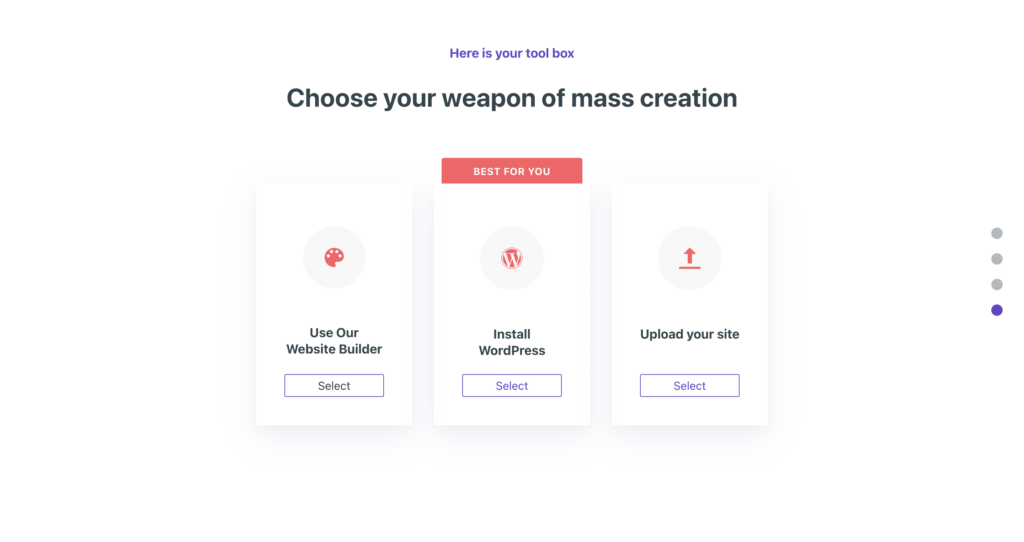 Now, give the admin username and password on the given fields.
When you click the 'Install' button you'll see a progress bar.
Congratulations! Your site is ready. Click 'Go to configuration page'.
You'll be redirected to the login page. Remember the username and password you have provided before? Fill the fields with the exact information.
You have successfully installed WordPress and now you're on your website's dashboard.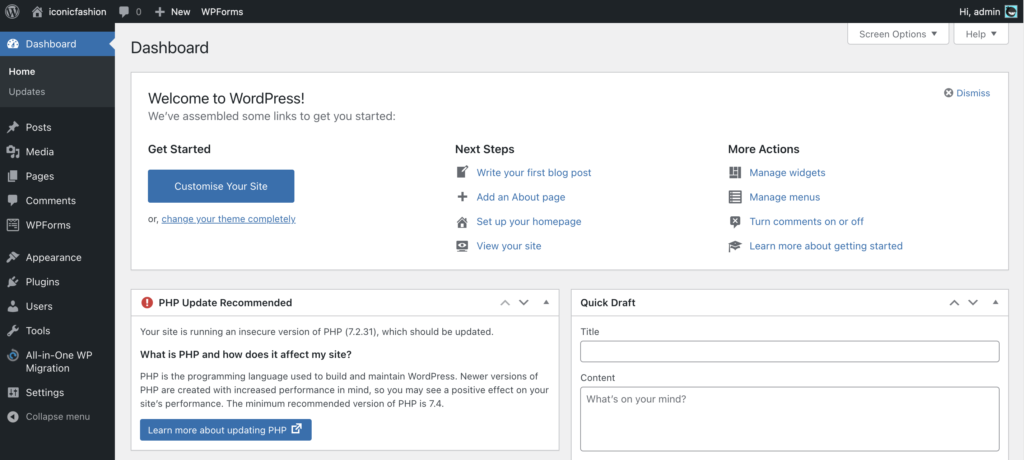 After installing WordPress
A few things need to be done after installing WordPress. At first, you should change the theme. Themes work to make the visual appearance of your website more charming and lovely. Be selective while choosing a theme because nicer themes can attract more users and make them stay longer.
However, we suggest you pay for a premium WordPress theme although you can go for a free theme in the beginning. To make sure the quality, you should depend on the paid themes. For bloggers with a tight budget, there's no harm to start your project with a free product.
How to install a new theme
Go to Appearance > Themes from the left sidebar of your WordPress dashboard.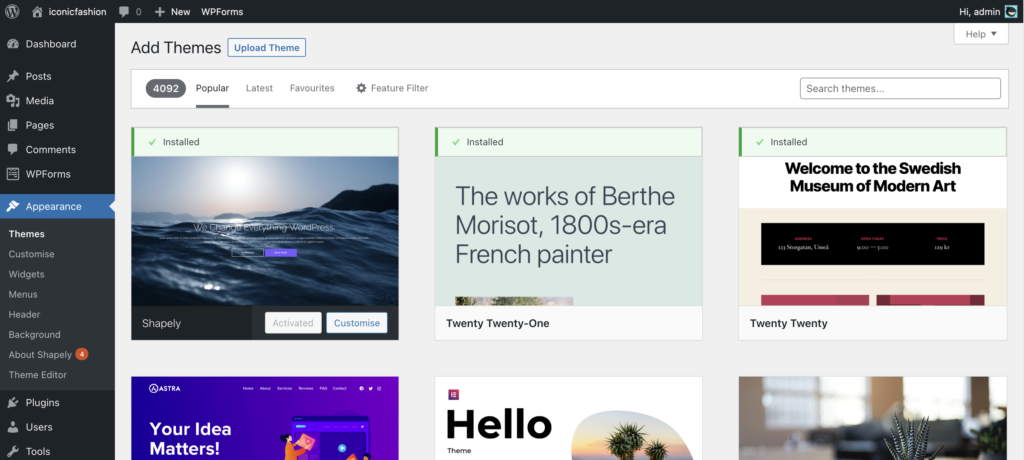 Click Add New button from the top and it will take you to the collection of themes. Choose any theme from the list or search for a particular one if you have anything else in mind. If you have already downloaded a theme to your computer you can upload it by clicking on the Upload Theme.
First, install the theme and then activate it. To give the website your preferred look, change the design by clicking on Customize from Appearance.
How to create a new page
If you want to create a page just click 'Add New' under the 'Pages' from the left sidebar on the WordPress dashboard.
Give the page a name along with the meta description (for SEO purposes). You can add anything you want to see on the page. But, make sure you understand the difference between a page and a blog post. A page is a static entity that you create once and for all. On the other hand, you create a post that shows on the blog or other pages and you update it sometimes.
How to create a new post
If you want to create a blog post, click 'Add New' from 'Posts' which is available on the left sidebar of the WordPress dashboard.
The blog creation page is now on your screen. Add a title and keep adding blocks: paragraph, subheadings, images, etc. If you click the Publish button, your blog post will be published. Otherwise, you can save the post as a draft.
How to install a plugin inside WordPress
Now we'll show how to install a plugin inside WordPress. As you know plugins are the main reason WordPress is so popular.
Now go to 'Add New' from 'Plugins' and you'll reach here.
You can add plugins to your WordPress site in two ways. Either uploading from your computer what you have downloaded before or directly from the WordPress repository.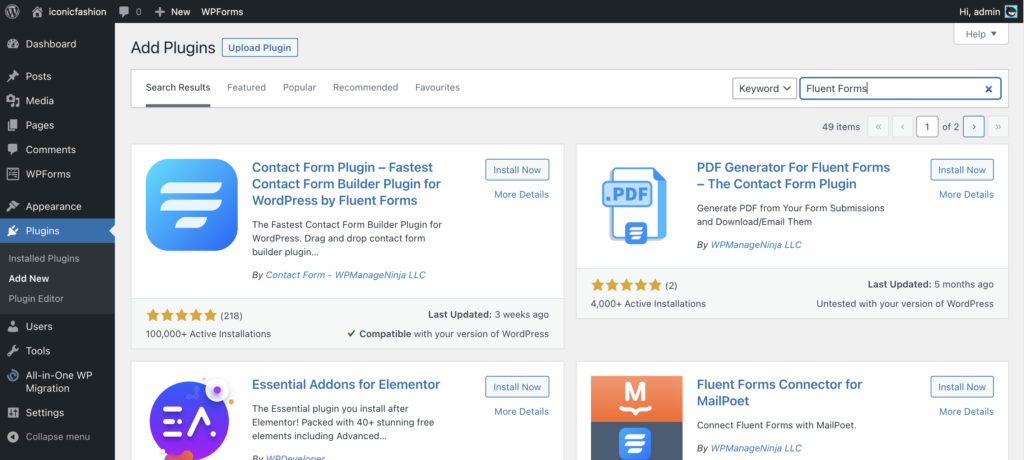 Here I'm searching with Fluent Forms in the search box. And, you see the plugin comes with 'Install Now' button. Click on that and it will start installing automatically.
After installing, an 'Activate' button will appear and you have to click on it to make the plugin run successfully.
The Fluent Forms will come on the sidebar which means the plugin's on the rock!
What's next?
You have learned so far how to install WordPress inside hosting c-panel, how to create a new post, how to create a new page, and how to install a plugin. Don't undermine your dreams anymore. Let them flourish and achieve what you are craving for so long.
Although we have shown you the process of free web hosting, the process is identical to the actual or paid hosting c-panel. WordPress installation might come under applications or add-ons. You have to click on the 'WordPress', 'WordPress Installation', 'Quick Install', or similar things. The interface might vary before entering WordPress.
After you can install the CMS with your domain and log in to the wp dashboard, everything is the same. What are you waiting for? Let's create an amazing website and show the world what you've got!
If you find this tutorial helpful, go to our blog section to read more blogs on WordPress-related topics. Also, follow us on Facebook, Twitter, Instagram, and subscribe to our YouTube channel.