If you want to know the winner of the PayPal vs Stripe debate, read the post till the end. After all, it's connected with your eCommerce success, right?
Becoming your own boss with an online venture is exciting as well as challenging. Besides organizing and implementing your idea, you have to make some crucial decisions regarding the environment setup online. And, it ranges from hosting to the domain, site design to make a mobile app.
Among all, the most serious and intimidating task is to establish payment options on your platform. Fortunately, Stripe and PayPal, the two giants in payment gateways come with the proper solution. Their ubiquitous popularity and useful features pushed them to stay ahead of the competition.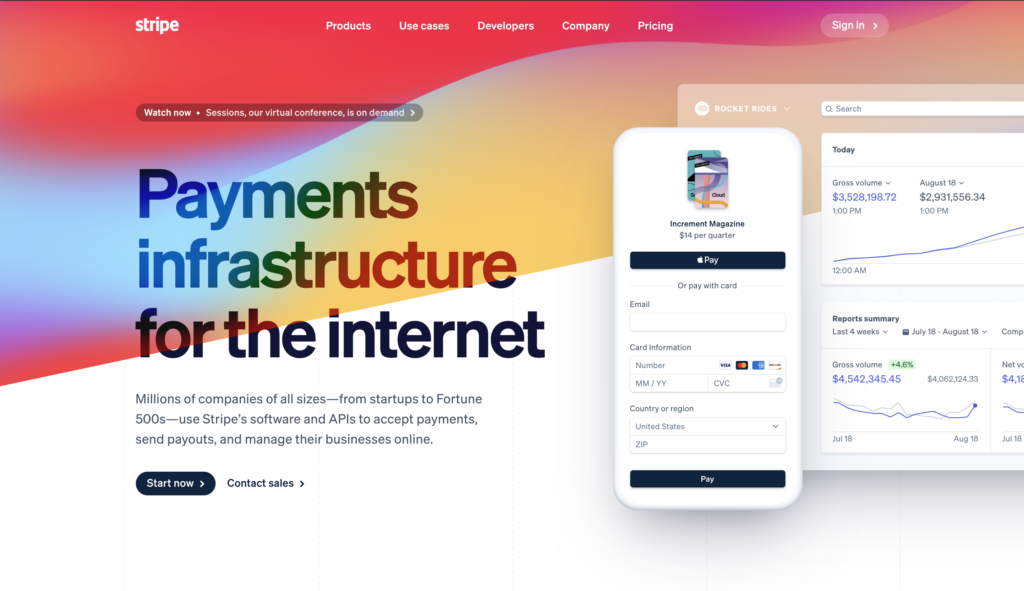 What might hobble you from finding the perfect companion is the set of multiple choices and you're not sure what's correct for your business. The main goal of this article is to educate you about Stripe vs PayPal and show you what these two products have: with a view to compare them hand to hand.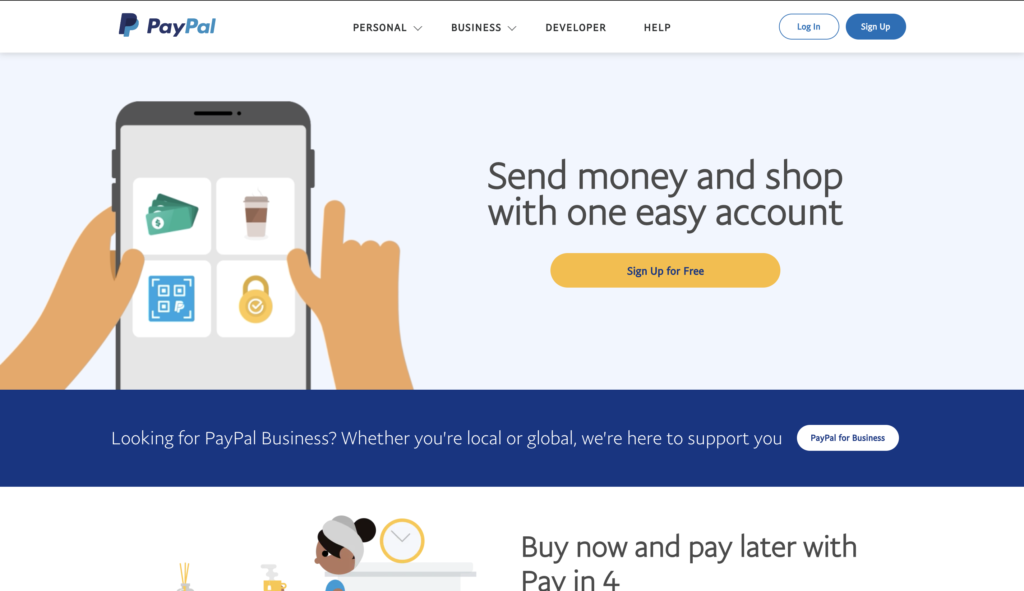 In the PayPal vs Stripe debate, we'll discuss in detail what they offer and how they differentiate from each other on various metrics. Let's start with the table below.
| Service | PayPal | Stripe |
| --- | --- | --- |
| Transaction Fees | 2.9% + $0.30 per sale | 2.9% + $0.30 per sale |
| Charge Cards | $30/month | Free |
| Dispute Cost | $20 | 0.4% |
| American Express | 3.5% | Basic Terminal Cost |
| Micropayments (less than $10) | 5% + a fixed fee | Basic Terminal Cost |
| Refund Fee | No Fees | Basic Terminal Cost |
| Accept Int'l Cards | 2.5% + 1.5% | 1% |
| Authorize Cards | $0.30 | Free |
| Recurring Billing | $10/month | Free |
| Advanced Fraud Protection | $10/month + $0.05 | Free |
| Apple Pay, Google Pay | N/A | Free |
PayPal vs Stripe – What to Know
In this post, we're going to discuss the PayPal vs Stripe detailed comparison. But, let's see the table of contents first.
Functions of Stripe and PayPal
PayPal and Stripe are the two most popular payment gateways that have been ruling the online payment industry. As both systems come with free extensions for WooCommerce, entrepreneurs can't think of their online ventures without the famous duo. In terms of providing a seamless experience, smooth transaction, acquiring trust, and almost equal costs – these two remain the best available options.
While you're setting up your business for making money, it's equally important to protect the payments. When the questions arise for security, these two gateways stay atop because they contain what others don't. In a nutshell, PayPal and Stripe both give you the complete solution to accept payments from your customers. ⬆️
Who needs Stripe and PayPal
Both Stripe and PayPal are used for online payment. Due to the high volume of online shopping, these two gateways are gaining popularity consistently. In a word, they both are the pack leaders for the digital transaction system. Let me show you a few select places where people use Stripe and PayPal.
eCommerce websites
Digital agencies
Freelancing
Donations
Small businesses
Startups
Online marketplaces
Booking sites
Professional services
Hosting companies
You can easily collect payments with WP Fluent Forms, especially if you run small-scale services. Create an order form and integrate your favorite payment method. Cool, right? ⬆️
PayPal benefits

Built-in option with WooCommerce
The pricing policy is straightforward
A set of excellent services in one place
Fast payment processing
Trusted by multi-nation across the globe
Easy to configure even for the novice
Keeps records for transactions
Safe encryption for high-end security
An amazing mobile app
No charge for sending money to friends and family
Drawbacks of PayPal
It applies charges when you receive money
A bad reputation for freezing the account
Additional transaction fees with some banks
The verification system is lengthy ⬆️
The benefits of Stripe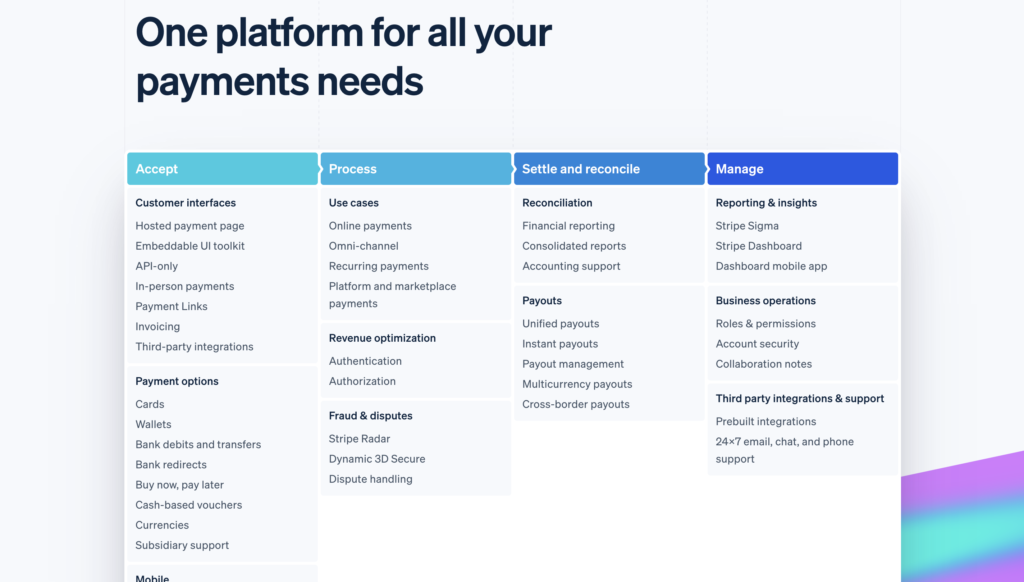 Stripe has a wide range of payment options
It's quite easy to get along with the system
You can integrate a plethora of third-party APIs
The trial period covers a delayed payment
Dedicated libraries for popular frameworks
Manage discounts, coupons, and subscriptions
Rebilling system without saving card information
No fees for refund
The checkout experience is unforgettable
Ensures better conversions with seamless features
The reminder system is awesome
Stripe's criticism
Declining rate is higher because of trouble with banks
Unpopular customer service with a lot of negative reviews
Stripe's availability is very limited
Fees are high for merchant payments ⬆️
The battle of Stripe vs PayPal
Here we're going to analyze the ins and out of Stripe and PayPal based on ten vital factors. We tried to keep the scrutiny merely aboveboard and evenhanded. The final jurisdiction is in your hand.
1. Transaction fees
A person doesn't need to be a wise man to determine whether an option can be adapted to a business or not. An easy solution is checking out the cost. If it seems too much or you think it can't give your expected value then leave it. PayPal and Stripe, interestingly, both options won't charge you for getting started. Open an account, register with your personal and business details.
That's it for the beginning. No monthly fees, no initial charge!
However, as you will start receiving payments, the fees will come into account. Pricing structures are stated in both sites and you can check them out before choosing a particular platform. You also can decrease the fees by adopting different policies.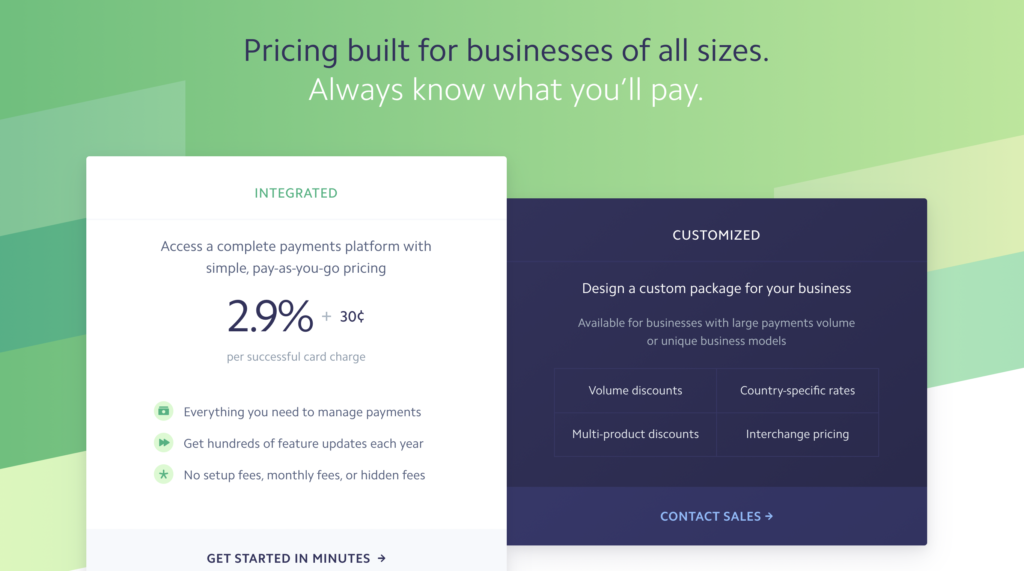 In terms of the base fee, both PayPal and Stripe charge the same fee which is 2.9% + $0.30. It gets complicated when you go over the micropayments. PayPal fees are explained in an explicit manner and it covers different categories such as friends and family, the U.S., other countries, etc.
You have to bear a 4.4% transaction fee along with a fixed fee on the respective currency. PayPal makes it easier to sell inside the U.S.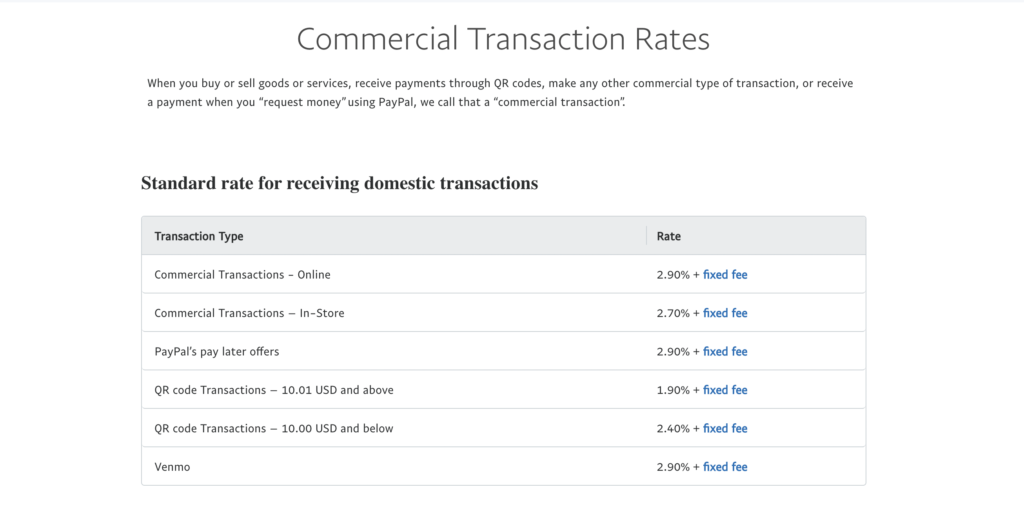 If you look into Stripe's pricing details, you can learn that they also have fractions in the pricing structure. While they charge international cards with a 1% conversion fee they also have different methods for large transactions. ⬆️
2. Micropayments
When the amount is under $10, it's considered a micropayment. PayPal has a reasonable charge of 5% of the transaction amount plus the country rate. The charge goes higher as a 6.5% + country fee if it occurs outside the US.
At Stripe, they don't have a scheme for micropayments separately. You'll be charged a $2.9% + transaction amount. Additionally, you have to pay +1% for international cards and +1% for currency conversion. And, there's the RADAR fee.
Victor: PayPal wins this battle as it requires a less charge than Stripe.
3. Dispute costs
Refunding charges is not a simple task. You have to feel the pain when customers demand the money back. However, chargebacks will cut you more than the original payment with additional costs.
Let's see first what PayPal costs for a chargeback. A buyer can initiate a complaint in three ways: dispute/claim, chargeback, and bank reversal.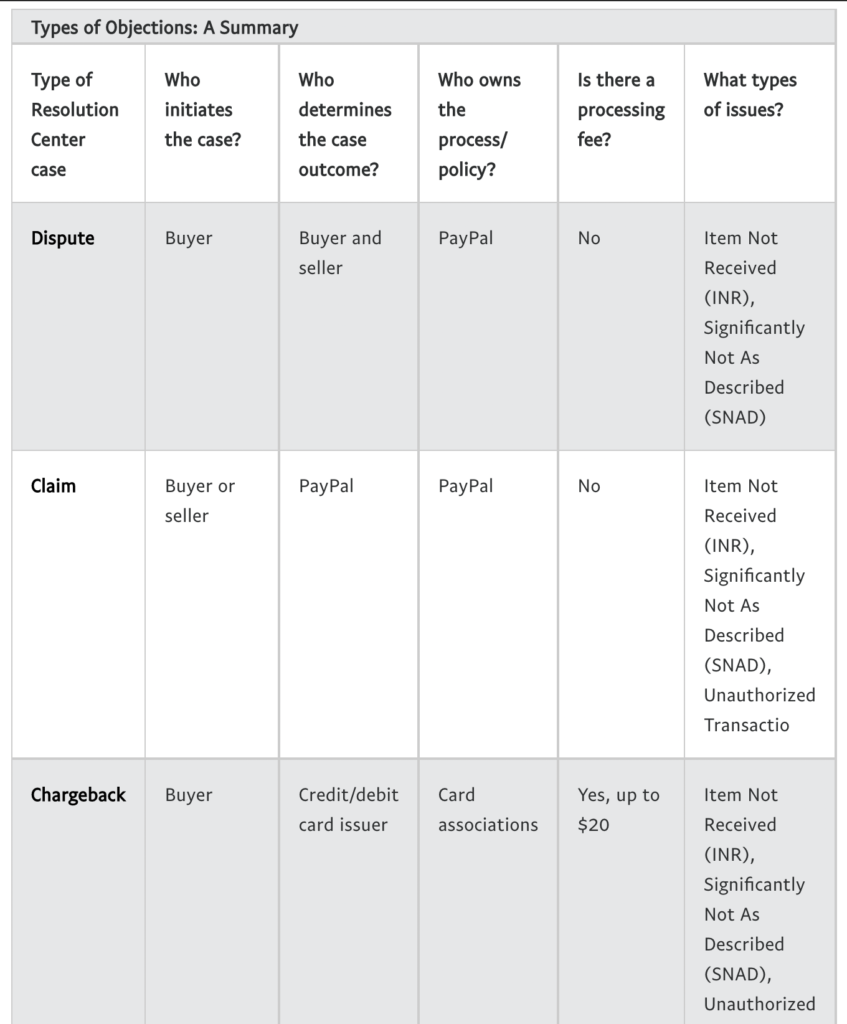 PayPal approves the chargeback if a customer complains about a wrong payment, especially the unauthorized transactions are taken into account significantly. Moreover, the dispute includes the complaints where customers didn't receive the products and items aren't the same as it was described.
When the buyer initiates the chargeback, PayPal will refund the customer first, and they charge you the processing fee which is up to $20.
Stripe handles this matter with a straightforward method and they don't categorize the chargebacks. They take $15 as the dispute fee. What's more amazing is their Radar feature which was introduced to prevent fraudulent with credit cards. ⬆️
4. Regions and currencies
Although Stripe and PayPal both were introduced to make purchasing more global, still in many countries they aren't activated yet. That being said, let's take a look at where they can operate along with the supported currencies.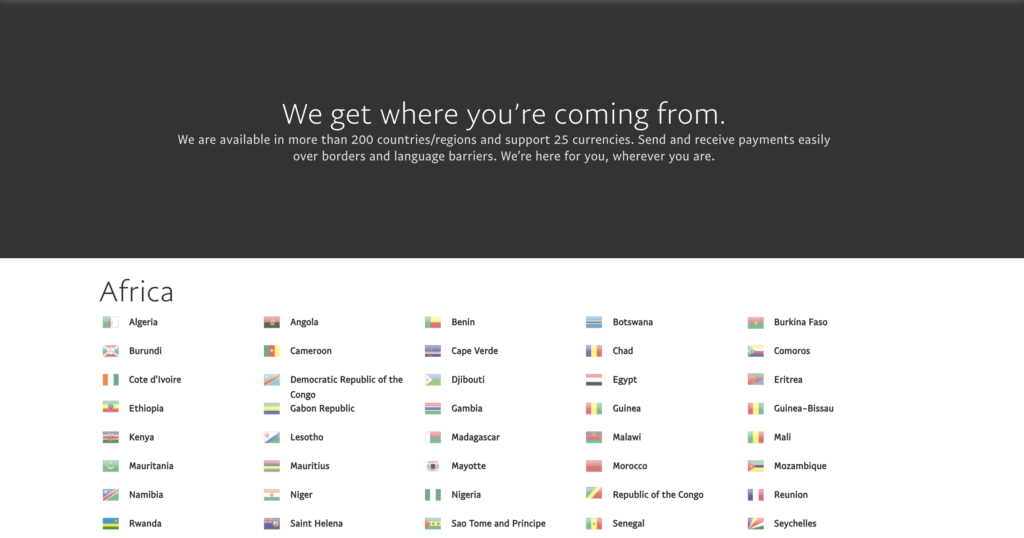 PayPal is a popular service worldwide with more than 200 regions having in their list. It covers almost all the regions of the world along with 25 currencies. No matter the location of your business, PayPal approbate you getting started with them to accept payments against the service you offer.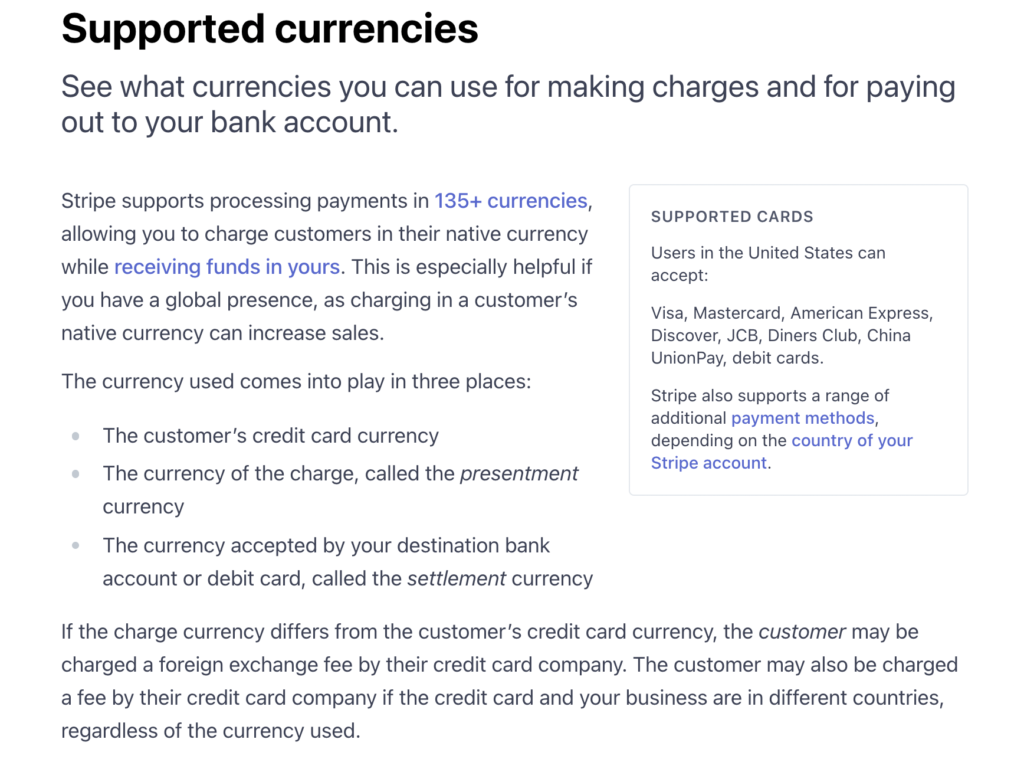 Now moving over to the other contender, Stripe is available in a total of 26 countries. It looks like a real downside, however, Stripes has managed it with their side company Atlas which helps entrepreneurs to establish their business. Atlas will help you open a registered company in the U.S. with a genuine bank account and a real tax ID.
While you're reproaching Stripe for its limitation in availability by location, it beats the other participant (PayPal) with over 135 currencies. ⬆️
5. Accepted payment types
In a much shorter time, you can add secure payment buttons to get paid for the products/services you offer. PayPal, as a genuine problem solver, allows you to add all types of cards be it credit cards or debit cards not to mention PayPal itself.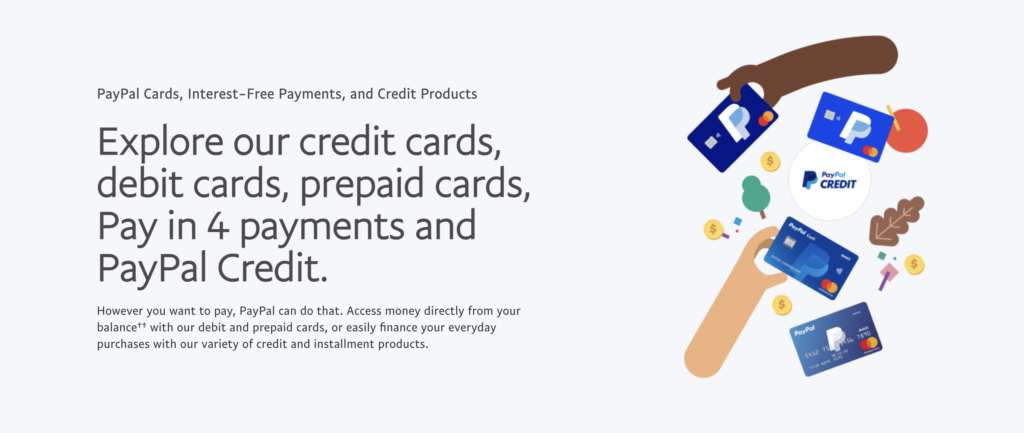 PayPal users who live in the U.S. can have a PayPal Credit (a virtual credit card) and you can add a button for that, too. 250 million registered users of PayPal can give you an opportunity to build your empire. Think about it.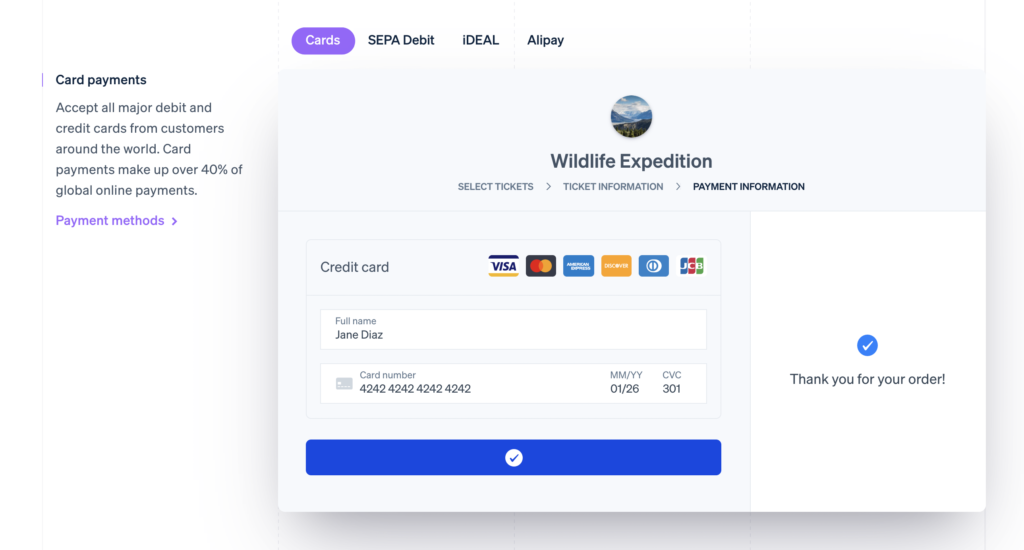 In comparison to PayPal, you might feel peaky that Stripe has way more payment methods in their horde. They let you accept almost all the major debit and credit cards plus more digital payment systems. Amex, Apple Pay, Alipay, and Google Pay are some names to mention. ⬆️
6. Billing and invoicing
This is a crucial point for any business. The decision of choosing a payment gateway depends much on these criteria. More than a one-time payment solution, PayPal also helps businesses with a set of other facilities as well.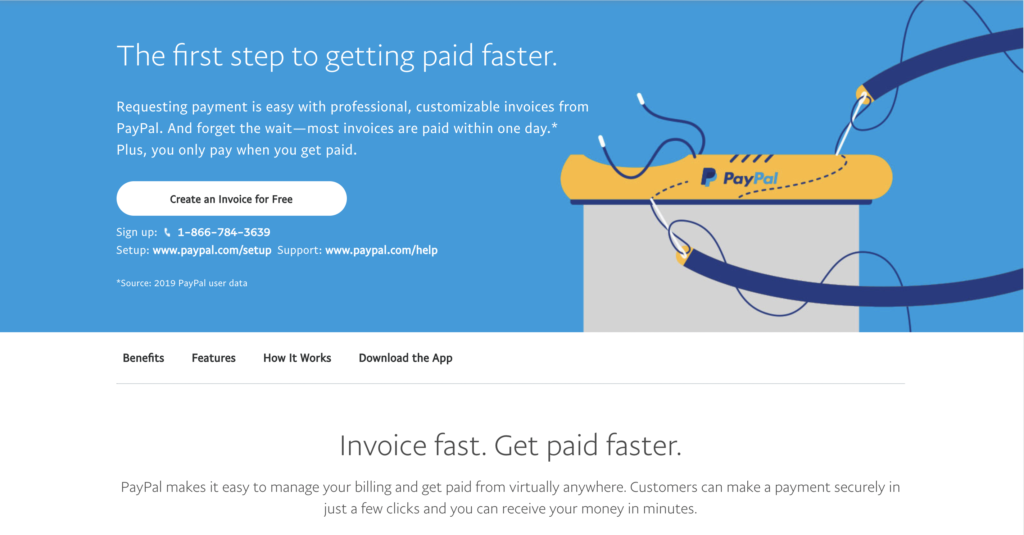 By using PayPal, you can accept payments from different channels like your website, PayPal website, mobile app, and more. Additionally, PayPal will also allow you to offer subscriptions to your users that need to be recurring as well as automated.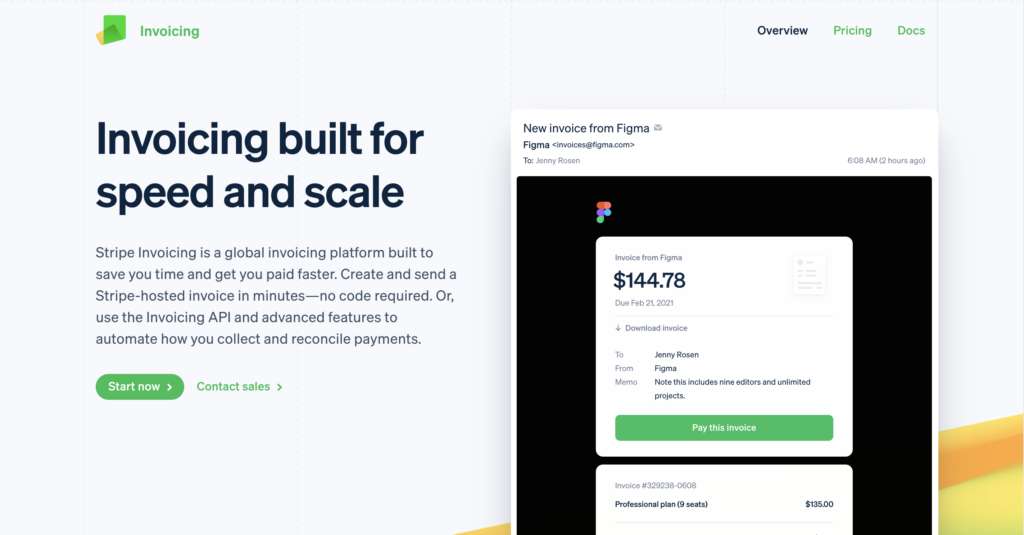 Furthermore, PayPal can be a robust solution for a marketplace where multiple parties are involved in the transaction. You own the company and there will be buyers and sellers, and PayPal will provide the solution to all.
Generating invoices is another great option offered by PayPal. You can charge your customers for the service you have made and send the invoices to them. It's especially helpful when the price may vary at different times.
What Stripe offers
On the other side, Stripe comes with eCommerce-oriented solutions. So, Stripe offers different kinds of billing services. If your business is based on a recurring revenue model, Stripe can be a very good companion for your venture.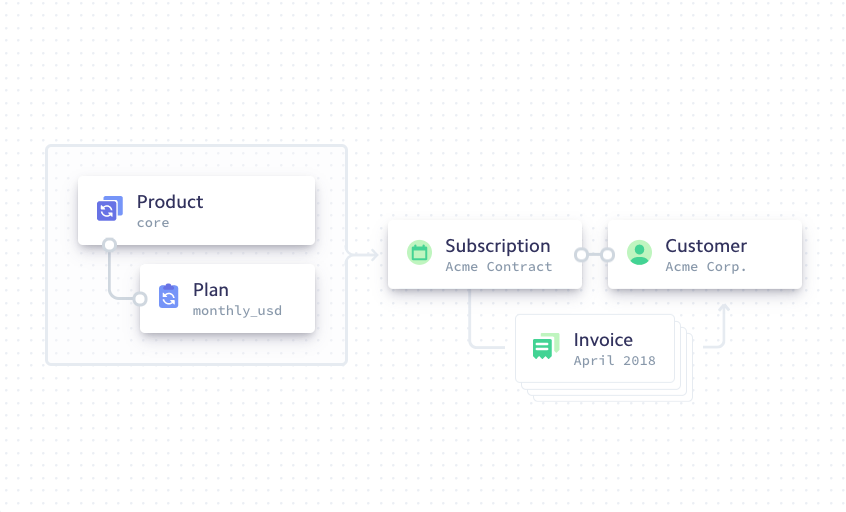 A good subscription system contains features like notifying the credit card companies about a card is getting expired, managing new customers, and removing cards. Well, Stripe has them all. That's why you can trust it for making a subscription-based billing.
That's not everything! Stripe Connect is the rigorous solution for the marketplace payment system. From individual to multiple parties, Connect can handle all types of payments.
Don't worry about invoicing. Stripe lets its users do a lot more with these exclusive features than PayPal. Besides creating invoices, you can set different types and set these invoices either for once or recurring.
Not only they allow you to take payment from mobile but they have created UI components to be used in mobile apps. ⬆️
Victor: This is a tie. Both Stripe and PayPal offer online invoicing with the freedom of customization. When invoicing is free, the only difference is Stripe starts charging when your bill goes over $1 million.
7. Third-party integration
On a special note, WordPress websites are as powerful as the high-end and quality number of plugins. You can do a lot more tasks with comparatively less effort if you can choose the right plugins for you.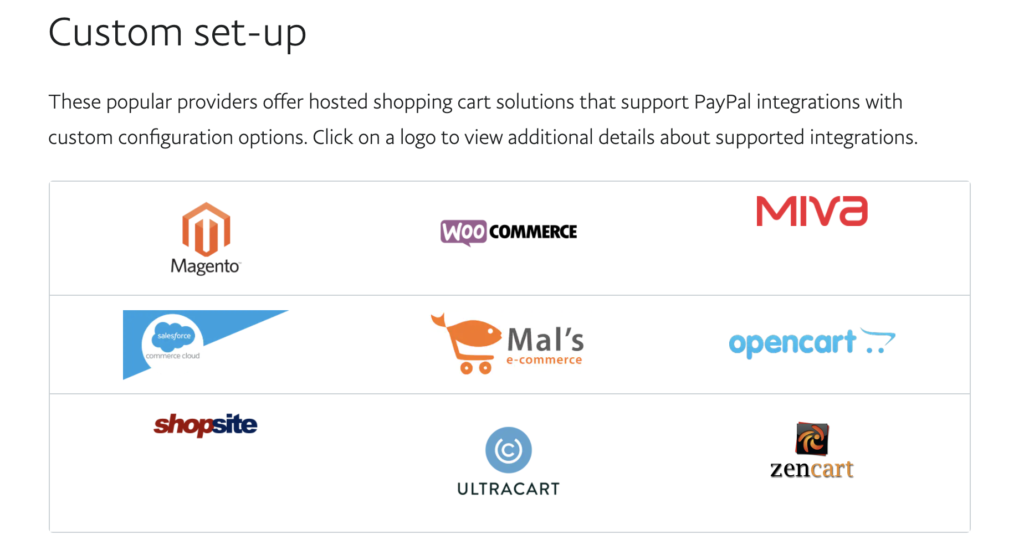 WooCommerce and Easy Digital Downloads – two of the highly popular plugins – have extensions for multiple gateways. But when you go with CRM software, PayPal can't cover your back.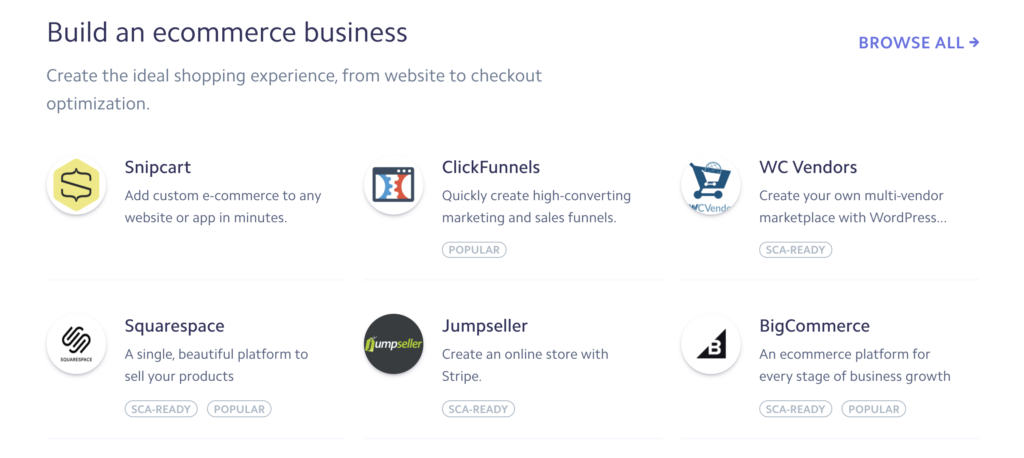 In the battle of third-party integration, Stripe is the invincible winner, undoubtedly. Stripe works with Hubspot and Agile, two of the most famous CRMs while it's not confined with the CRMs only.
Let's think about other services like customer support, email marketing, accounting, mobile payments, tax calculations, and so on. Stripe keeps a myriad of varieties in its integration list. ⬆️
8. Security: the most crucial factor
Undoubtedly, security is one of the biggest concerns for money-related services. You're allowing the payment gateways to store your data partly because you trust them. That's the very right decision you've made there. PayPal and Stripe, both companies are grave serious on that issue.
They provide you everything with PCI compliance, to ensure the best security is maintained while users submit their information using a computer or mobile phone. PCI standards are best known for preventing credit card schemes. ⬆️
9. Ease of use
Between the PayPal and Stripe battle, who does have the best way to get started? Being even-handed, we can say that, PayPal is the winner in this matter. The easy setup process is so easy that, literally anyone can operate their account without any stress.
On the flip side, Stripe's setup is a convoluted process in many aspects. Even many entrepreneurs change their minds and choose PayPal. Like toasting your bread or making a cup of hot coffee, setting up PayPal is very convenient. PayPal wins the combat with this excellent feature loved by the beginners. ⬆️
Regarding setup, Stripe has more customizing options. Hence you can do a lot more with that. That said, this freedom comes with the price of the development of knowledge. Meaning, this option is challenging for non-techie persons.
If you're not up for the technical hardships, Fluent Forms has good news for you. You can set up a form with Stripe or PayPal enabled. For more robust and dedicated payment processing, WPPayForm can buy you some time to relax.
10. Reporting tools and features
Before deciding on the final plugin, you must look out for their benefits toe to toe. Reporting is such a significant option you will surely check it out. There's nothing much to investigate further because Stripe comes out as the best reporting tool you can utilize.
Only Stripe will allow you to generate reports based on SQL queries. You can customize the report and use it for further study of your business progress. As the reports will provide you various segments you'll get the space to scrutinize the lackings and deep holes. ⬆️
11. Approach: customer-first or developers?
Well, you might wonder both Stripe and PayPal work on the same thing then why do we segregate approach? Although they try to make online payment processing easy and useful in their principle, they're slightly different in the war of Stripe vs PayPal.
PayPal, with its easy interface and superior UX, becomes the ultimate solution for all-level customers. Anyone can use it without a deep level of understanding of how it works. It also doesn't require the users to understand much especially the technology. PayPal is also a feature-rich platform that holds invoicing and such other incredible benefits in its stack.
Turning into Stripe, you can feel a conundrum if you're not a developer and don't have the minimum level of knowledge on the system. Yeah, it can be customized enormously but that requires a developer-centric sense. In one word, Stripe is for developers and for those who only need a payment processor (with an extensive customization facility).
Conclusively, PayPal is a user-friendly software whose main goal is making its clients more comfortable with its features. Stripe, on the contrary, is a developer-first platform that has a pile of advanced features but not everyone can enjoy them. ⬆️
12. Availability of Stripe and PayPal
On this metric, PayPal stays far ahead of Stripe. You can find PayPal in more than 200 countries and regions with 25 currencies. With Stripe, the scenario is quite different because it's available in 42 countries. Seemingly, Stripe has some winning chance here with 135+ currencies.
Victor: PayPal because of its large number of countries and regions
13. Access to your funds
Let's check out the time both take depositing funds. Stripe needs around two days to deposit the funds into your bank. With PayPal, you can access immediately to your funds, thanks to PayPal's faster processing time. On a different note, PayPal also requires 2-4 days to transfer your money to a bank account.
14. Export credit card data
Sometimes you might need to switch your payment processor and get started with a new service provider. Stripe can be your friend here because it allows you to move your data to a different card processor. PayPal doesn't come out handy regarding data portability. It creates a barrier to shift your card data from their store.
15. Leveraging card readers
Many merchants run businesses physically, along with online shopping. They want to streamline their transaction with the same payment gateway. Stripe and PayPal both can give you a choice to use their system across all your shops, be it online or physical.
First of all, PayPal has a lot of integrations with Point of Sale (POS) systems. Stripe and PayPal have their card readers to place on your counter. With PayPal, you have options to get free or paid card readers, while you have to buy Stripe's card reader.
16. Place of transactions
You can integrate Stripe with your checkout form where customers can enter their card details and pay instantly. Remember, this transaction happens on-site without having to leave your website.
When your buyers choose to pay with PayPal, they'll be redirected to PayPal's website to login first. Then, the redirection happens once again to bring the customer back to your website.
If it's a good customer experience or not, that may need some debate. One thing is for sure, allowing customers to pay inside your site is a great option. Redirecting back and forth while paying with PayPal is also a known experience for PayPal users. Some vendors may not bother with that.
Victor: Stripe gets more points than PayPal since it helps you keep consistency over your brand.
PayPal vs Stripe – which is better?
The final question is which payment processor is the right option for you? Well, we can't tell. It's because we don't know what's your business and what you need. Anyway, if you look at the discussion above, you'll find out the true companion for your journey. Both of them were introduced to escalate your business to the top.
Even if the two payment gateways are very popular among merchants, there are some subtle nuances exist. Stripe, however, won the race due to its user-friendly checkout, simple pricing model, and third-party integrations.
PayPal is an ideal solution for micropayments (under $10)
PayPal is also a wonderful choice for individuals, freelancers, start-ups, small businesses
For international customers and diverse selling (online and offline), PayPal surely has some reputation
Stripe offers best solutions for mid-range to large-scale organizations
Stripe requires its users to have development knowledge (for operating it)
For local customers and online-only sales, Stripe is a superb choice ⬆️
Try WPPayForm to connect both
In PayPal vs Stripe combat, we want you to keep both if you can. Why? First of all, if you choose both, you'll get all the benefits offered by the two. While Stripe wins some races, PayPal wins the others. Keeping the duo for your shop means you love to get connect every user out there.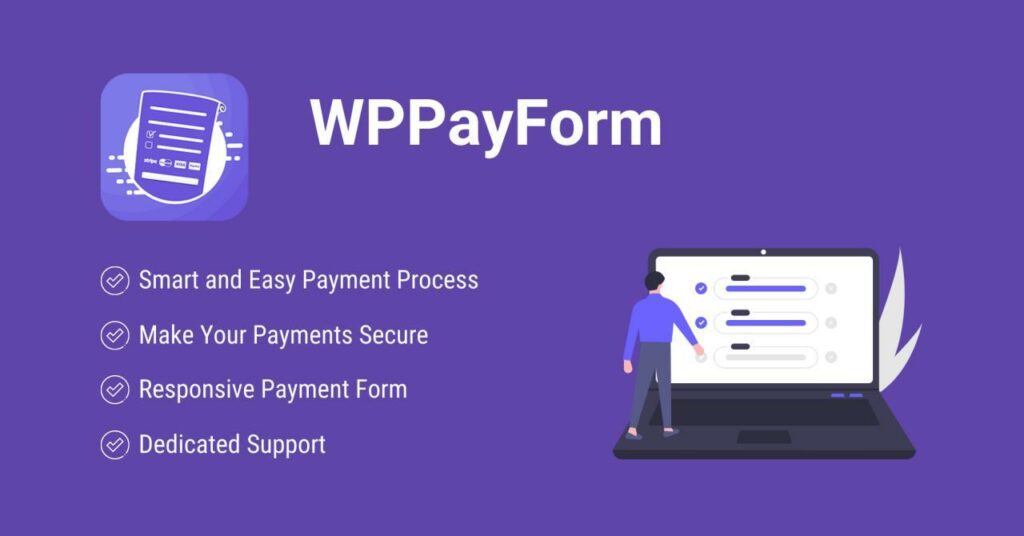 Stripe requires user's card information to make a successful payment and users might not feel it safe to share their information everywhere. On the other hand, PayPal account holders can pay instantly if the site allows PayPal. Moreover, in not every side of the world, PayPal or Stripe is available.
Considering the situations, you should be prepared for the best. We suggest you set the options in a way that every person can pay seamlessly. We have made a WordPress payment plugin which helps you take payments from all customers no matter he uses PayPal or Stripe. ⬆️
Ending remarks
As an eCommerce owner, you have to make an accurate decision with your payment gateways. Your success can remain unpaid if you don't handle it properly. Pick one gateway as you start off, and go with it unless you feel any need for adding another method.
In the starting phase, you have to choose between Stripe vs PayPal. If you ever look for the best payment gateways, you'll find both Stripe and PayPal as domineering companies. As we explained, you can pick anyone to start accepting payment right.
Paymattic
Stripe & PayPal Payments Made Simpler With Subscriptions Payments & Other Powerful Features
In fine, PayPal ensures you more benefits with microtransactions while Stripe is the winner on international payments. Moreover, both systems have separate terms regarding disputes and chargebacks. You can choose Stripe because it seems a little simpler. ⬆️
---