Thanks to the ever-expanding reach of digital technology, you will now often be asked to sign a document digitally. But, a lot of people still don't know what it is. Those who happen to have some idea about it, not all of them know how to implement that for their website. Also, you might be concerned about the security risk of signing a document digitally or using it on your website. Nevertheless, you need one, so look no further! In this article, we'll show you how easy it is to create a digital signature securely.
People from all over the world are using digital signatures for their websites. There are so many form builder plugins in WordPress, which are providing this excellent integration on their tool. Today, I will discuss how you can create a digital signature using a form builder plugin named WP Fluent Forms. This tool comes with amazing features and integrations. So,
you can use it on your website for multiple purposes. Digital signature integration is one of them. So, first, let's see what a digital signature is.
What is a digital signature?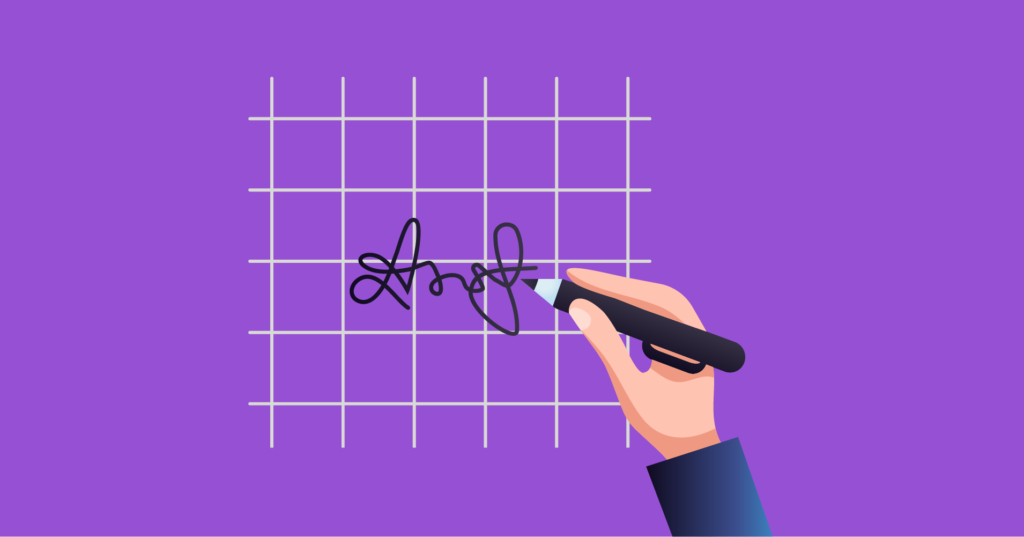 Digital signatures are a particular signature technology application of electronic signature. They robustly connect the signer with a document in a recorded transaction. The digital signature uses an accepted configuration called Public Key Infrastructure (PKI) to deliver the highest security and universal confirmation.
Some geographics or industries are using digital signatures for e-signing documents either for internal or B2B, and plan. Around the world, e-signatures are accepted as a support technology to operate their digital transfiguration projects.
I hope now you know what digital signatures are. Now, let's dive into the topic.
Create a digital signature with WP Fluent Forms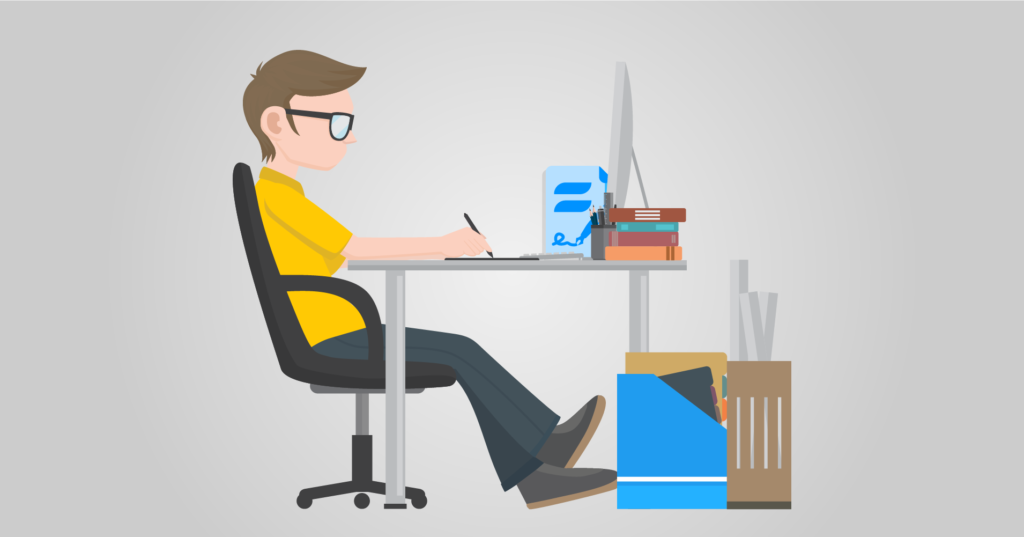 The signature field of WP Fluent Forms will let you capture signatures online from users. They can submit the digital signature by using their touchscreen devices, mouse, or touchpads. You don't need to buy any extra plugin or tool to optimize a signature digitally. At first, WP Fluent Forms takes information, then it transfers it into an image, and finally stores the data to the webserver together with other form fields. This occurs instantly when the user is signing the signature field.
Install WP Fluent Forms pro. Now, you need to buy the signature add-on from our add-ons list, as it's a pro feature. Then you will see a new field type added on the Advanced Field Section of the form editor.
At first, go to the WordPress admin dashboard, click on the Fluent Forms Pro, and then create a new form.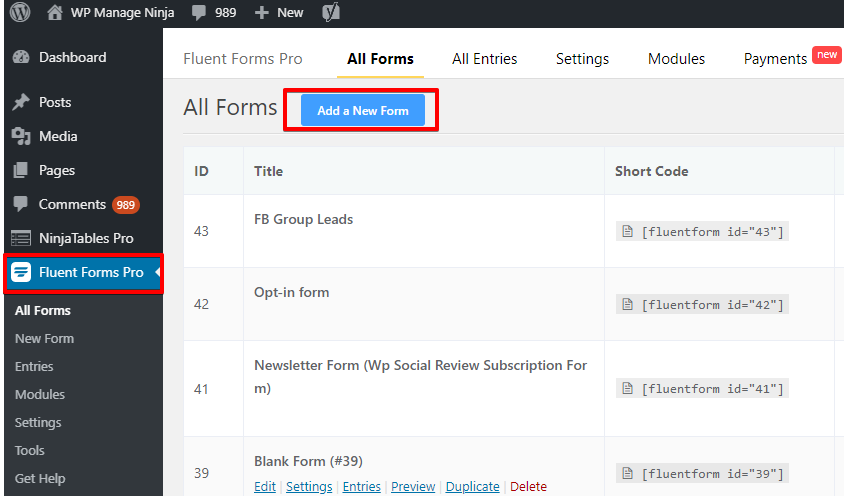 Now, you will see the form fields with drag and drop options. Customize your form as you want from the General Fields. If you click on the Advanced Fields, you can see the signature filed on the list. Add the field by drag and drop.
Edit the Signature field from the input customization and arrange the options that match with your site.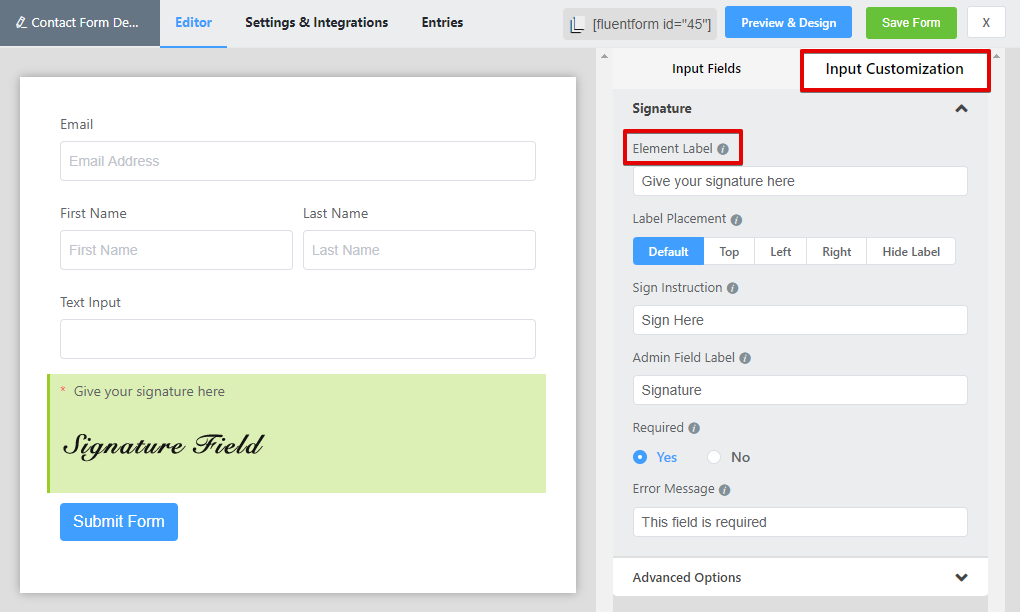 Now, if you click on the Advanced Options from the edit bar, you can see the editable fields for color, size, background, and border.
Let's see a detailed discussion about the fields of Advanced Options customization.
Pad background-color: This option indicates the color of the background in the pad of the front end. Though white color suits best as the background for your better understanding, I have chosen a light lemon color. Here is the preview
Border Color: You can select the color of the border that surrounds the pad. By default, the edge has been set for 2px for the signature field. I have chosen blue as the border-color of my signature pad.
Pen color: The color of the pen that a user will use when signing the form. I let the color be black, as it is for signature purposes.
Pad height: This field will let you customize the height of the pad too. In this case, I kept the pad height for 250px. Have a better grip on this from the illustration below.
You can also use conditional logic and CSS global styler for the signature field. I hope now you can create digital signatures using WP Fluent Forms easily.
What is the difference between an electronic signature, an online signature, and a digital signature?
There are so many free tools that allow you to create your signature and download it. This is known as the electronic signature, and the same happens for an online signature as well. It is described as any electronic symbol or sound that is related to a contract or record where the document is signed by the involvement of two parties. The notable aspect of electronic signature is that it can be verbal, a simple click of the box, or any approval of signed electronically.
Digital signatures are the type of electronic signatures that encrypt information and verify the accuracy of documents. The process is more complicated, involving public and private coding keys. This is often authorized by certified authorities who are responsible for giving digital certificates that can be measured with passports or licenses. Digital signatures play an important role in verifying the identity of an individual. Furthermore, securing digital documents are also can be done through digital signatures.
Final thoughts
WP Fluent Forms Pro
Try Fluent Forms today and see for yourself!
Now, you know the differences among various types of signatures that are done digitally. You can sign your documents digitally without any hesitation, as they are providing the high security of confirmation. Additionally, if you want to implement the same process for your website, you can try WP Fluent Forms plugin with its signature add-on from WordPress. This form builder is full of different kinds of functionalities that will be beneficial for your website. You can collect your client's signature digitally, and also there will be no hassle in terms of communication between you and your customers.