Marketing technology refers to any kind of product designed to improve marketers' lives and business ROI. Marketers in any industry and niche can leverage marketing technology to improve numerous aspects of the business. The most obvious reasons to build your very own marketing tech stack are as follows.
Why does your business need a Martech Stack?
To keep it brief, we'll highlight the most obvious reasons to build and deploy a martech stack for your business.
Scalability
Marketing technology allows you to expand your campaigns and strategies to target more specific niches and increase ROI from them.
Saves time and effort
A large portion of marketing tasks are repetitive and require little to no interference. Marketing technologies through automation contribute to team proficiency and save resources.
Competitive advantage
Leveraging marketing technology as it applies to your niche can significantly improve your chances of reaching a larger, more targeted audience while reducing wasted resources and inefficient strategies.
Considerations: How to build a martech stack?
Before we get to building your very own martech stack, let's check out some key considerations to make beforehand. There are two broad aspects you need to consider before learning how to build a marketing tech stack.
For your business
Firstly you have to consider what your business needs. This process depends on factors you need to sort out beforehand.
Select your strategy first
Before selecting the products, it is crucial to determine your strategy. Understanding what you need shortens the search. In order to understand the tools you need, you need to have clear goals. These goals are going to be the results you expect from your strategy.
For instance, if you have an FMCG company, email marketing is not going to be as effective as other channels. In that case, you won't need an email marketing tool. So you can scratch that from your considerations.
This basic rule of thumb applies to all industries. If your strategy doesn't demand a tool, there is no point in wasting time on it.
Confirm the budget: Evaluate free and pro options
Next up, you need to fix the budget for your martech stack. A great way to budget your martech expense is to weigh the free options available to you. There are tons of free alternatives to tools that are otherwise enough to break a company's budget.
That being said, it's not wise to expect a whole martech stack made up of free tools. Again it comes back to what your business needs to fulfill marketing demands.
For instance, if your business is in the technology industry, IT support is a must-have industry standard. In that case, you should keep the budget for a premium customer support desk, even if it means downsizing on other tools.
The key consideration here is to invest more on the essentials and less on tools that you don't depend on for day-to-day functioning.
Evaluate wants vs. needs: Take team feedback
Your team has the best idea for what they need to function at a high level. When considering tools for your martech stack it's important to take in team feedback before you make any decisions. This feedback let's you evaluate what is an absolute necessity and can even outweigh the wants of other teams.
It's normal for teams to expect a premium product that improves quality of life for your marketers. However, that can't be the only consideration. While the quality of life matters, it's not worth it to break your martech budget on one outlandishly expensive product that contributes little compared to the investment.
Addressing the needs of your team is much more important that satisfying their wants.
For the tools
After fixing your strategy and understanding what's necessary for your business, it's time to evaluate which tools get. In that regard, you need to account for,
All-in-one vs. Single service
Every marketing problem has its solutions. While some products are designed to solve one problem, others offer a suite of tools to address a whole aspect of the marketing process.
For instance, some tools are only good for one single purpose. A form builder is usually no more than that. No point in cramming tons of other tools that might not add much value.
On the contrary, an integrated CRM and Helpdesk can impact multiple aspects of your marketing process. All the while making the process streamlined by making them part of a larger whole.
Integrations
Marketing technology needs to be in sync with almost every aspect of your business. Integrations are how that's possible. When considering tools, make sure to check they connect with tools you are already using.
Another thing to consider is whether these integrations are all-inclusive or have an additional cost. As a rule of thumb, it's a good idea to avoid products with limited integrations.
Cost of onboarding
The last but grossly overlooked aspect of selecting tools for your stack is the cost of onboarding. Switching from one product to another usually incurs some cost. Mainly in the time it takes to make the tool operational and train relevant personnel.
This is the cost of onboarding. If a tool doesn't enable smooth onboarding, whether due to your current configuration or any other reason, it's not a good fit for your business.
On the flip side, if a tool with limited features can ensure a smooth onboarding and a small learning curve, it's the option to go for.
Tools to build your martech stack from scratch
The following tools are categorized as the functionality they add to your martech stack. Every marketing team needs at least one of the tools categorized in this section. So with delay let's get to it.
1. Marketing Analytics
Ahrefs is a software suite that hardly needs an introduction. It's one of the clear leaders in SEO and web analytics. We're incredibly excited to cover Ahrefs simply because we use it and, frankly, love it too.
So what makes Ahrefs so great?
If you consider the basic functions, it has some features that are simply remarkable. For instance, the Site Explorer, which is Ahrefs most fundamental offering. In fact, it's one of the very first services they brought. Site explorer lets you, as the name suggests, lets you analyze websites and generate detailed reports.
It's absolutely necessary to analyze your website and evaluate performance on a site-wide basis. Additional features include,
Backlink Profiles; to check backlinks to your domain and that of your competitors. This is by far the best tool they offer. It offers a complete link profile for any site you want to analyze, and the reports are as complete as you'd expect.
Organic Search; This allows you to track the organic search performance for your website and individual pages. The best part is Ahrefs lets you start custom crawls to update the information whenever you need to.
Keywords Explorer; Keyword Explorer is our favorite feature for marketing analytics because it shows us where the next hit search term is. This is actually one of the must-have features for marketers.
Aside from these, there are a dozen more features that are just too numerous to cover here. Honorary mentions include Link Intersect, Internal backlinks, and Content gap analysis.
While the first entry in the list tackles the content and linking side of your website, GTmetrix caters to the technical side of the isle. GTmetrix is one of the oldest providers in this niche. There is good reason for GTmetrix being the top reliable technical web analytics tool.
For starters, GTmetrics has an easy to use user interface and the features are very well documented. You can get complete analysis and detailed reports about your site performance. While scoring websites it evaluates many factors, which make the reports reliable.
It allows you to use the device, custom region, and/or browser settings according to our requirements. This enables you to analyze the performance on many devices across multiple locations from the same tool.
As with most real things, it's not perfect. Some clear spots to improve would be speed. Their checking process often takes a huge time to display the final performance report. One way they've gone backwards is they've combined Google's Pagespeed and Yahoo's lighthouse into a single report, taking away the chance to cross-examine data. Lastly, using GTmetrix efficiently involves a mildly steep learning curve. Hence, non-tech-savvy people might not find it so easy to use.
Alternatives: Webpagetest, Google Pagespeed Insights Online
2. Marketing Optimizations
If you're into online marketing, Google Analytics is a household name. It's one of Google's most used services in the freemium segment. According to econsultancy as much as 70% of businesses use Google Analytics to evaluate website performance.
Analytics has an intuitive UI that makes working with it easy once you get the hang of it. The best part is its detailed reports. You can view all sorts of data, such as the source of traffic, bounce rates, and even demographic data. This makes Analytics one of the most in-depth optimization tools available. However, the prime reason it's so widely used is that it's completely free. It also integrates with many other tools and extensions making it even more useful. Another aspect worth mentioning is that Analytics updates automatically and in real-time.
The downside to using Analytics is that its insights need some interpreting, which involves a learning curve. This is kind of the reason most new users get a "now what!?" feeling after setting up Analytics on their sites.
Similar to Analytics, Search Console is a free web analytics service from Google. While analytics focuses on website users, the Search console focuses on the search engine side of your website. For instance, both provide data on website traffic. However, Analytics focuses on traffic source and demographics, whereas Search Console focuses on CTR (click-through rates). This is as far as similarity with Analytics goes.
Search Console is especially helpful for tracking individual URL performance instead of the whole site analytics. The most crucial report you can get from the Search console is the Index Coverage Report, which analyzes all your website URLs and checks their indexing status on Google. This is essential for ranking your content or understanding why they aren't ranking.
Along with that, you can validate sitemaps, check URL health and even check your site's core web vitals i.e. Largest Content Paint, First Input Delay, and Cumulative Layout Shift.
As for drawbacks, the Indexing request tool is not as effective as you might want it to be. The other major problem is that although real-time, the reports are updated once a day. Hence most projections aren't as accurate as they should be.
Alternatives: Bing Webmaster Tools, Rankshaper
3. Team Collaboration
Slack is definitely one of the most influential apps to hit the team collab space. In some regards, it's the first of its kind, which is why people love it so much. On the surface, Slack appears to be just a communication app. However, beneath the surface, it has some interesting offerings.
The best thing about Slack is the application is light, bug-free, and super reliable on any OS. But that doesn't mean it lacks in any way. For us, the best thing about Slack is its chat channels. Having separate channels for each team makes collaboration real-time and simple.
The most clear advantage with Slack is it connects to over 1000 third-party tools to enhance its capabilities. But what if it doesn't connect with your tools?
You can create custom APIs and connect any tool you need. The possibilities are absolutely endless. When we moved on to Slack, this ability saved us a lot of money. Mostly by not making us buy new tools but rather connecting to the ones we were used to.
In all fairness, the pricing plan is really steep for large businesses, and you could expect a bit more reliability at that price, which isn't quite there yet.
Alternatives: Telegram, Microsoft Teams
Google Drive is another free service. Google Drive makes sharing files and documents a breeze. The connectivity with other Google WorkSpace tools is simply unbelievable. Drive is a trendsetter in collaborating across Goggles' many platforms.
The best part of Drive is it's free and offers a hefty 15GB of storage from the get-go. This storage is more than enough when used in a team collaboration setting.
All changes to Drive files are synced automatically. Moreover, in real-time. So remote collaboration can be done with minimum delay. Users can simply update files on one side of the earth and modify them on the other side in real-time.
As far as drawbacks go, Drive's free version has a copyright issue, where your files are accessible to Google. While there hasn't been any incident regarding breached privacy, some companies are not comfortable making their documents public. This is why Google encourages companies to buy its Suite of Workspace tools to ensure privacy.
4. Customer acquisition
Leads are everything for an online business. The best way to gather leads is to use your website. Here comes the most effective form builder, Fluent Forms. Boasting a massive 100K active users, Fluent Forms has become the heavy-weight among form builder plugins.
Fluent Forms offers a clean and sophisticated UI that's fun to use. The best part is it comes with 70+ form templates for you to use. You can build almost any form you need to engage visitors on your site. Fluent Forms also integrates with other customer engagement tools such as email marketing tools, connectivity apps, and SaaS-based CRMs.
It's easy to build any form you need that can be connected to several applications via REST-API and webhooks. Overall it's an incredibly versatile plugin, bound to up your lead generation
game to the next level. Moreover, you can design your own forms and gather the necessary customer data. All the while, it protects your website from form-based vulnerabilities and DDoS attacks.
Alternative: JotForms, Formidable Forms
When you're done collecting leads, it's time to put those leads to good use. This is where every team needs marketing automation. In general, marketing automations let you automate routine tasks. Most importantly, it compounds data from external sources to smoothen the automations.
FluentCRM is an email marketing automation for WordPress. Hailing from the same developers as Fluent Forms, this plugin is also incredibly fun to use. It can greatly streamline your marketing process by gathering data from several sources, like forms, eCommerce stores, and even help desk software.
With this data, it can drive a number of marketing automations and segment your customers into a comprehensive contact list. You can automate tagging and adding customers to lists. The most powerful feature of FluentCRM is it lets you automate the whole email marketing process for your team.
Overall it's a great product that's regularly updated and expanded on. The free version is somewhat useful, while FluentCRM Pro is very effective.
Automating mundane marketing tasks with FluentCRM allows your marketing team to focus on customer needs and develop even more effective strategies than before.
Alternative: SendinBlue, ActiveCampaign
5. Engagement
When it comes to engaging customers, the most obvious place is your customer support desk. That's where customers will flock to interact with your business. That's why you need a customer support desk to manage customer complaints.
Fluent Support is a great WordPress ticketing system built around its own CRM tool. While Fluent Support works well on its own, its true potential is unlocked through the integration with FluentCRM. You can automate tasks with both plugins while they sync all data between them, which is honestly very handy for marketing and service teams alike.
It offers some essential integrations with eCommerce stores as well as learning platforms. This makes Fluent Support exceptionally good for online stores and eLearning businesses. It's got almost every feature to improve your customer support team's quality of life. These include automated assigning, canned responses, webhooks, and multiple inboxes.
The most lucrative part of Fluent Support is its simple pricing plan that excludes any growth tax for fast growing businesses. Instead of charging by the agent and limiting features with a paywall, this tool makes everything available for all paid users. This is definitely one purchase that can't go wrong for a growing business.
Alternatives: HelpScout, Zendesk
Lastly, we'll look at a Social review tool to help highlight what your customers have to say about your business. Word of mouth is the holy grail for marketers, and WP Social Ninja makes it easy to highlgiht your social review anywhere you want.
The plugin connects with 30+ platforms to collect social reviews from each. The best part is it lets you customize how the reviews are shown on your site with clear and reusable designs.
While getting positive social reviews is the biggest challenge for growing businesses, showcasing them on your site is easy peasy. You can also gather social feeds from multiple platforms and add a chat widget to your website using WhatsApp, Messenger, and Telegram.
Being active on Social channels is great for engaging with customers and also lets you evaluate what they are saying about your brand. This is crucial for setting your marketing plans and targeting your social campaigns the right way.
Alternatives: Smash Balloon, SpotlightWP.
Wrapping Up
That wraps up our take on the best marketing technology stack you can build for 2022. All the tools mentioned here have free versions available, so try them out and let us know about the ones you love. You can also try out the alternative we've mentioned here to find the best match for you.
While there are clear advantages to building a martech stack, you must be cautious while deploying them on your website. You'll only get the best result when you deploy the best tools suited to your business and create a streamlined process for your marketing team. 
---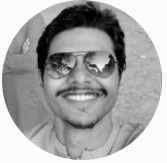 Author Bio:
Rasel Siddiqe
Hey WordPress folks! Writing for WP Manage Ninja by day, coding for Data analytics by night! Other than that I'm mostly interested in sci-fi content and deep founded music.