Are you so much concerned about increasing users engagement, improving conversion rate, and lowering bounce rate on your WordPress site? The best WordPress form plugins can do all that you need!
Now, we're living in a world of communication. Whatever you do, or whatever business you are in, communicating with your audience or clients is a must to take forward your business to the next level, or just to kick off the ground. But communicating online as a business is a tricky job to master. Well, as a person, you might resort to emailing your potential clients, chat with your acquaintances in a jiffy, but doing so as a business isn't so easy.
That is why businesses around the world have adopted several mechanisms. First and foremost of them all is to set up a business website and broadcast your message to the world. But what good is a website if it fails to attract traffic? Or even worse, what if your website is bringing in traffic, but failing to create an impact; and eventually, all those traffics are wasted forever?
This is why, Users Engagement, Lowering Bounce Rate, and Improving Conversion Rate, etc are some of the prime concerns for every online business owner or the one who is in charge of the online activities of a business.
But there is one thing our history has taught us. The solution to a problem is oftentimes inversely proportional to the complexity of that problem. This is exactly the case here as well. To retain traffic, churn out repeating users, raise the brand value, and increase sales volume eventually, online businesses have opted to deploy contact forms on their websites. And as you are reading this article, it won't be necessary to explain to you the importance of contact forms.
But there was a time when it was a tough job to create a contact form on a WordPress website and it sucked a lot to the general users. But now the time has changed much and things get better with the introduction of numerous WordPress Contact Form Plugins.
Building WordPress forms are now just a matter of minutes, if not seconds. It got much easier with modern and advanced WordPress form builder plugins. With the free and paid tools, now, you can create easily any kind of responsive forms on your site.
What is the Contact Form?
A web form is not only a form itself these days, rather it has become a technology. They are now the gold standard means for collecting leads and information. Contact forms are used to make your website more user-friendly by providing users with a way to contact you for further communication. And the application of online forms is virtually unlimited, like simple contact form, general application form, job application form, feedback form, contact form for the vendor, quiz form, and survey form, etc.
There are a lot more reasons to use a contact form on your website. For instance, using a contact form, your consumers can send a quick message to you for respective information. It's almost sending a quick email without spending too much time on it.
WordPress Form Plugins with its Features
Using a contact form by raw coding is always challenging for anyone. And it's almost impossible for non-developer general users to create such a form on their site. To rescue them from this kind of situation, contact form plugins come into existence to make this happen for them. Using a solid contact form plugin, anyone can easily create a dynamic form on their respective sites.
It's pretty basic that the WordPress form plugins offer a handful and minimal design tools. This can be a strategy that makes your customers stick with you. But. the most advanced plugin offers you a lot more to do. WordPress form Plugins come with several types of features for its users that make them able to create an interactive form easily. Here are some of the core features of the contact form plugin given below:
Handy Interface – Usually plugins are made in such a way that a user can easily solve a specific problem. You can get easily use any form plugin to make a contact form on your site.
Visual Builders – Use drag & drop the necessary ingredients for fulfilling your purpose.
Responsiveness – Using a form plugin, you can show equally your content in all the devices.
Communication – To create a contact form using a plugin makes your communication skills more smooth and functional.
Conditional logic – This is a dynamic functionality while creating forms. You can show or hide elements based on users' requirements using conditional logic.
Spam Protection – One of the prime purposes of using a plugin is to protect your site from unwanted spamming generated by the different spammers.
Embedding a contact form isn't much complicated. There are more than one and a half thousand of form builder plugins out there in the market. All these plugins aim to make things easy and comfortable. The plugins usually come in free and premium versions in the market. You can have a free version for testing purpose, then if it matches your criterion, you can go for a premium version in order to have more features.
Now the question arises, which one of the 1625+ WordPress form plugins to use for having a proper solution? Now, in this article, I have hand-picked the 10 best contact form plugins for WordPress users with a details observation so that you can make an easy choice from the mess.

Best Form Builder Plugins for 2020
Now, let's have a look straight at the exact point of the post. Now, I am demonstrating the 10 best WordPress form plugins according to my analysis to help you out from the dilemma. Before going to the discussion, I am outlining the 10 plugins first.
Now, I am demonstrating a detailed discussion about all the aforementioned form plugins.

Fluent Forms is one of the most dynamic and lightweight modern form builder plugins in the field of WordPress plugin category. This interactive plugin is freemium in type and it would be a handy tool for creating any kind of basic to advanced forms on your website.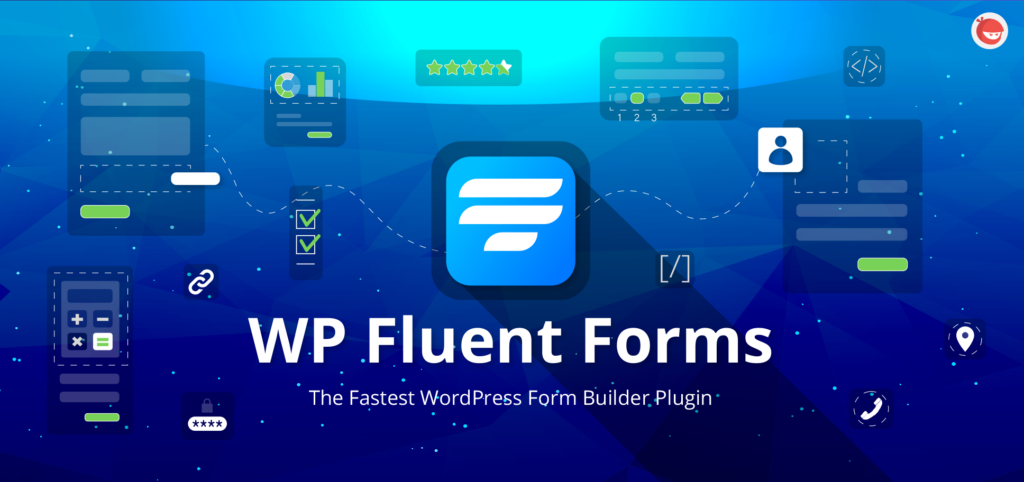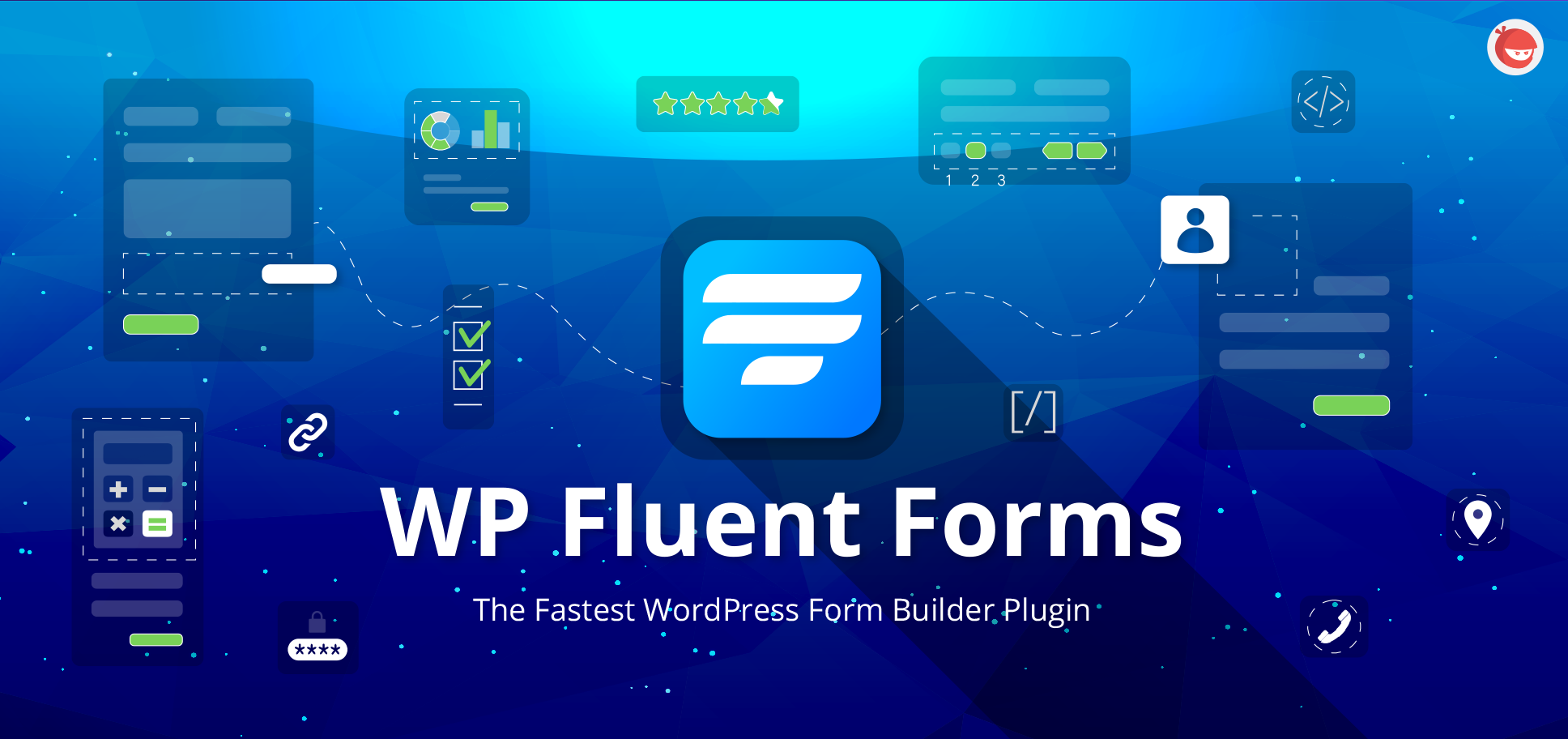 The drag & drop functionality makes the plugin more friendly and interactive. You can have better support from the support staff if you get stuck using the form plugin. Moreover, the plugin provides you with an authentic way of customization your form according to your own style. The plugin is GDPR friendly to make your contact form GDPR compliant.
You also can find a 60+ pre-built form templates in the Fluent Forms Pro on your site. The interface of the plugin is made in a very friendly manner that anyone can understand the purpose of the plugin. Apart from creating a contact form using WP Fluent Forms, you also can create many other forms as well.
In addition to that, you can get precise documentation on the official website of the plugin. The documentation presented in such a way that even a novice user can easily manage any kind of form using the plugin. WP Fluent Forms comes with lots of features that make its users rockstars in creating any kind of form on their website. Here are some of the prime features of the plugin.
Features
Easy to Use Interface and Beginner Friendly Form Plugin
Drag and Drop Form Builder Added
Conditional Logics
Conditional Confirmation Messages
100% Responsive in Nature
Payment Integration with Stripe and PayPal
Reusable Templates are Given
Calculated Fields with visual data reporting
Options for Restricting and Scheduling Form Submissions
Advanced Post Creation
45+ Field Types Included
60+ Pre-built Form Templates
30+ 3rd Party Integrations
SMS Notification
Dynamic Payment Summary
Facilities for File & Image Uploads
You Can Have Repeat Fields and In-depth Analysis Formation
User Registration
Custom HTML Block and Data Analysis Facility
Multi-page Form Functionality with Advanced Technology
GDPR Friendly Form Plugin
PDF Entry Generation
Partial Entries Available
The Plugin Supports reCAPTCHA, Akismet, Honeypot, and Reject Submission
Ultimate Shortcodes Facility
These are some of the basic features of the Fluent Forms plugin that can boost up your user-experiences. Though the plugin seemed one of the most underrated form builder plugins in the marketplace, now it's doing really great in the market. The plugin has now become more matured with the integration of tons of features and functionalities.
Pricing
Fluent Forms plugin is a cost-effective plugin that is affordable for all. You will get a quality service at a minimal cost. The pricing of the plugin starts at $59. Return ⏫
Contact Form 7 is an awesome free contact form that is insanely popular in the WordPress community. The plugin was totally free from the very beginning of its launch. The Contact Form 7 plugin came into the marketplace prior to the other competitive form plugins.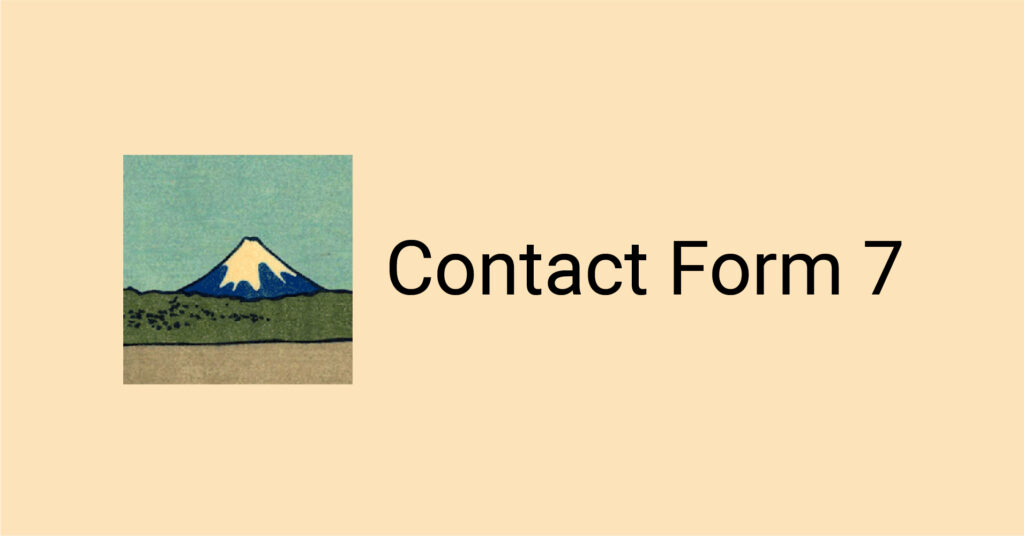 For making a basic form, this plugin is the most reliable and stable one to use. The best part of Contact Form 7 is that the plugin has no premium plan for its users. Not only that, being a free plugin the plugin provides documentation, an FAQ section, a website with information, and a support forum for its users that makes the plugin great.
Moreover, the Contact Form 7 plugin includes almost all the basic features that are needed to create an ultimate number of forms. You can use several types of input fields while creating a dynamic form. Here are some important features of the plugin given below.
Features:
Absolutely Free of Cost.
Looks Pretty Simple and Minimal to Use.
Support from the Developer of the Plugin in the Support Forum.
The Plugin Support Numerous Extra Add-ons to Improve Its Functionalities.
There is a Website that Deals with the Plugin and Lots of Information Can be Found There.
Having Sound Documentation.
The Plugin Supports Additional Plugins like Akismet and CAPTCHA Spam Filtering.
Easy to Configure the Form.
Default Messages are Totally Customizable.
You Can Easily Define the Mail Settings.
These are the features of Contact Form 7 that is an awesome experienced plugin for its users and provides you with a simple solution about building the form on the web.
Pricing
The plugin is completely free of cost. Return ⏫
This is one of the fastest-growing firms in the WordPress directory which is a strong contender for the most competitive form builders. Using this form builder, you can have several pre-built form templates to choose from for your particular purpose and also have the maximum customizing facility.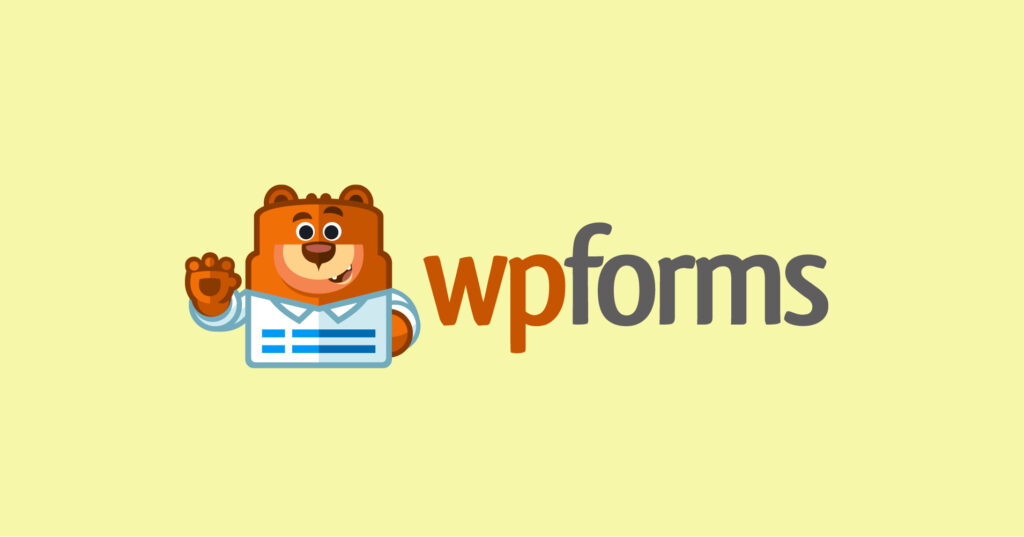 There is a management functionality that lets you track all the potential client leads from one location. This also helps you monitor the conversion rate on your website.
The plugin allows its users to work across the use cases, and offer different templates with a very smooth workflow. Here are the core features of the plugin given below.
Features
It can be integrated with MailChimp, Campaign Monitor and So on.
Zapier Integration Option.
You Can Embed Your Forms Anywhere.
You Can Split the Form Into Different Sections.
Forms Created by the Plugin is Completely Responsive.
Conditional Logic Implementation.
Entry Management System.
Users Can Submit Files From the Frontend.
Pricing
The pricing of the plugin starts at $39.50. Return ⏫
This plugin could be a great choice for making your forms more comprehensive and feature-rich. The plugin has a little over 200,000 + active installation along with an excellent 4.5 rating. Using this form you can create contact forms, poll and survey forms, lead generation forms, and any other contact forms you want to use on your website.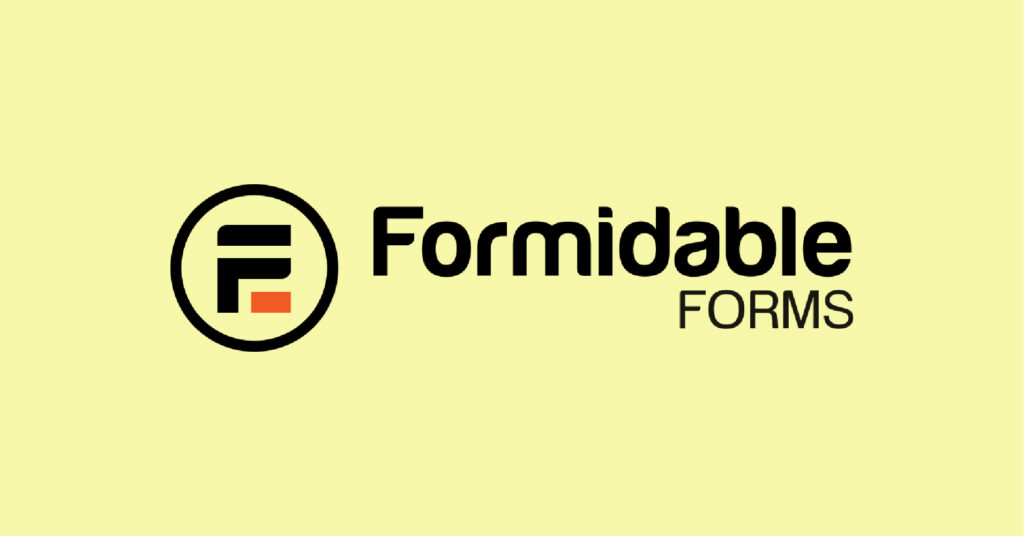 The plugin is GDPR friendly that allows you to create a form that is compatible with the GDPR compliance. Though the plugin comes with only seven input field types in the free version, the premium one can provide you with 15 more additional field types.
You can integrate the additional paid add-ons to extends the functionality of the plugin. Here are some of the core features of the plugin has given below in the form of a list.
Features
Drag & Drop Facility.
Unlimited Email Notification for Each User.
Import and Export From External Sources.
An Easy Integration with reCAPTCHA to Prevent Spam.
Provides an Awesome Style Editor for Tweaking the CSS of Your Form.
The Plugin has Over 17 Premium Add-ons to Integrate with, such as MailChimp, Stripe, PayPal, WooCommerce, Zapier, AWeber and so on.
These are some of the fundamental features the plugin provides to its users. You can use the plugin for better usage in a particular context like lead generation purposes. There is no problem with that.
Pricing
The plugin is free of cost. Return ⏫
As the name implies that the form is mighty enough and it probably one of the best WordPress contact form plugin available.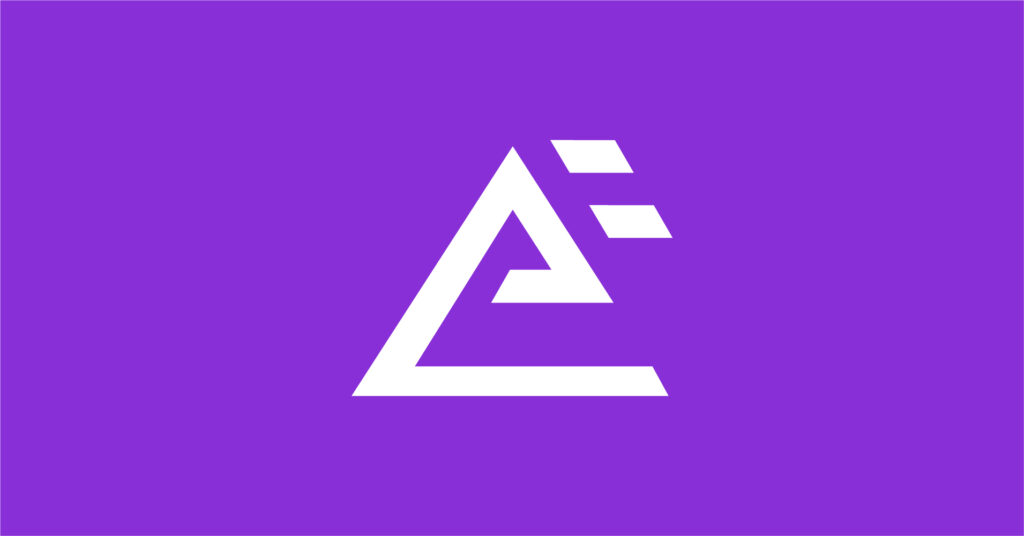 The user-friendly interface and a set of polished features make the plugin more apt to create unlimited WordPress forms. You can have a simple drag & drop feature for creating contact forms. Using the plugin, you can create multiple types of forms as well. This form is basically dominated by its drag & drop functionality. Here are the core features of the plugin.
Features
It has Multiple Column Features Like Simple, Two Column Forms, and Advanced Forms.
Fully Responsive in Type.
Easy Interface for Unlimited Forms.
Advanced Fields with Radio, Dropdowns, Checkboxes, Date and Many More.
Google reCAPTCHA Support Facility.
Drag & Drop Fields Supported.
This is how the plugin works actually. The plugin is developed with optimum coding standards with elegant design.
Pricing
The plugin is totally free of cost. Return ⏫
Gravity Forms is a clean example of a useful form builder plugin with user-friendly tools which is pretty effective to manage any kind of form. You can add unlimited conditional logic with endless entries using the plugin.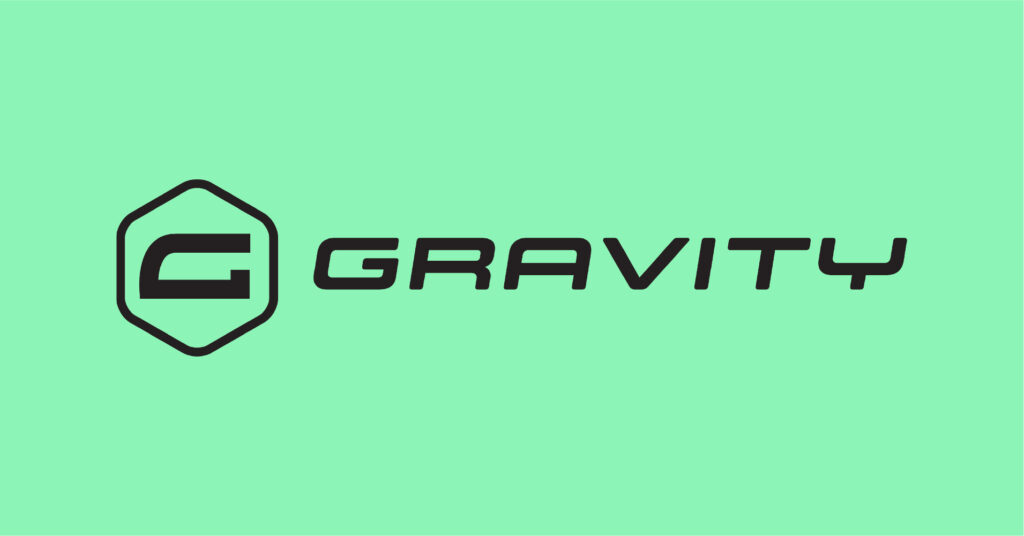 File upload with the multi-step column is one of the best features of the plugin. Gravity Forms also supports the full ticketing system, an FAQ page, documentation, language translation, and other resources. Adding the premium version allows you to extend the functionalities of your form.
Gravity Forms fields are categorized into four sections: Standard, Advanced, Post, and Pricing, etc. Post field of the Gravity Forms allows you to design a form with submitted form data on your website.
You can store all submission data in your WordPress database very easily using Gravity Forms. The plugin allows you to configure the data exportation facility. You can also configure the entry list to represent only the columns on your form. Here are the prime features of the plugin given below.
Features
You Can Create a Highly Customizable Form.
An Easy-Customizable Email Notification.
In-built Conditional Logic Supported.
Automation Software Like Zapier Integrated.
Intuitive Drag & Drop Form Builder.
Around 39 Form Input Field.
Multi-page Form Ability.
Though the plugin is a bit complicated to handle for the novice users when setting up. But at the end of the day, it returns a sound amount of output.
Pricing
Though the plugin is freemium, apart from its free version, the premium version costs $59 for a single license. Return ⏫
Ninja Forms comes as a simple and flexible contact form builder. The plugin is the most beginner-friendly for its users. It has a drag & drop facility with dynamic functionality which makes the form builder more compatible with most other forms.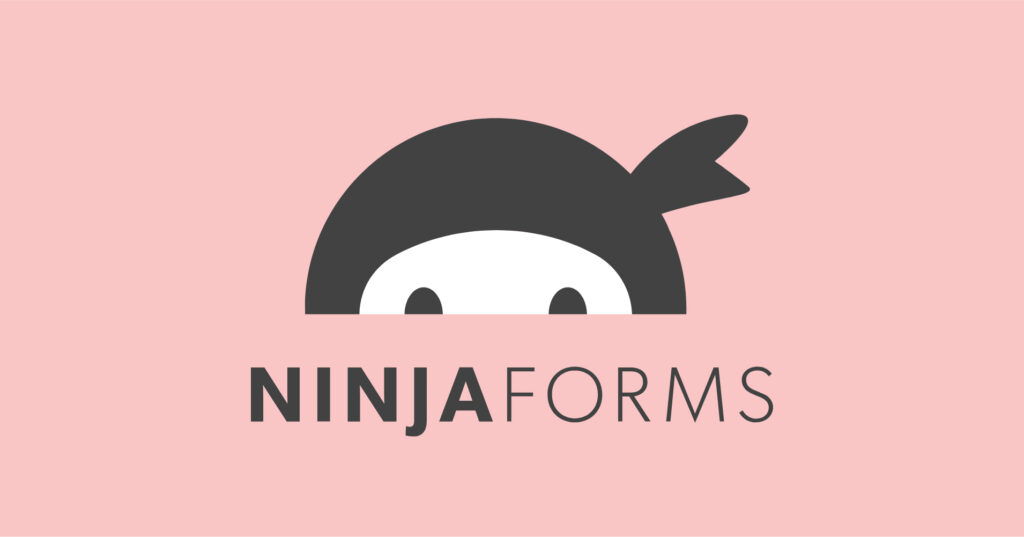 One of the most crucial issues using the Ninja Form plugin is that by default, the plugin doesn't support conditional logic but you can add extra functionalities using add-ons. Moreover, it supports custom field templates for high-level customization. Here are some basic features of the plugin.
Features
More than 40 Add-ons Supported.
Conditional Logic Supported.
Multi-part Forms.
File Uploads Facility.
Elegant Layout and Style.
Integrated with MailChimp, Campaign Monitor, and AWeber.
Payments Through Form Using Any of the Renowned Payment Method.
Connect with Zapier.
Hook Up to CRM.
These are some notable features of Ninja Forms plugin which allows you a smooth custom functionality. Huge arrays of extensions make things easier for you.
Pricing
Though the plugin is free, there are 40 extensions available ranging from $29-$129 individually. The pricing for the dedicated bundle is $99-$499. Return ⏫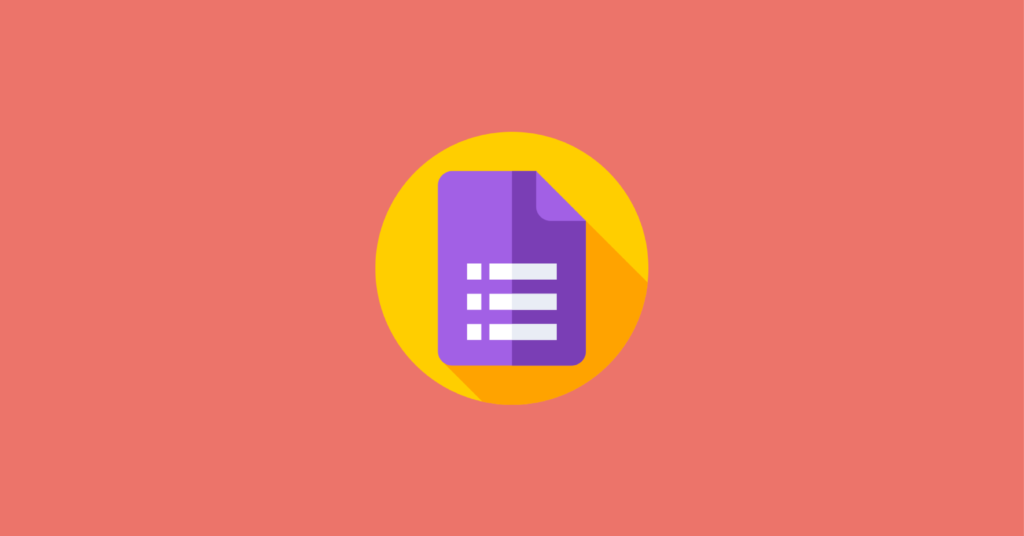 This is a freemium plugin that is worthy enough to make any form on your website. This plugin allows you to have a drag & drop facility on your site while making a form.
Using the form you can receive email on any expected address, and store the form in your database which is listed in the backend for future references. There are multiple types of layouts of the plugin.
The customization of the plugin is super awesome and you can have several exciting form templates for your design. Form submission data can be received via email notification. The submitted data is stored in the database which can be exported to CSV for your next usage through the plugin's backend. Here are the core features of the plugin listed below.
Features
Unlimited Form Creation.
Single and Multi-Step Form.
Form Import/Export Facility.
An ample number of Input Fields.
10 Pre-designed Templates.
Versatile UI Elements.
Several Custom Elements.
Elements for Survey.
Captcha Facility.
Multiple Column Support System.
Ajax Form Submission with Translation Ready Interface.
Mobile-Friendly Manner.
The Plugin Includes Country, States, and City Fields.
These are some core features of the Ultimate Form that boost your form making capacity in so many ways.
Pricing
The premium version of the plugin costs $25. Return ⏫
Form Craft can be used for creating various contact forms and it allows its users an easy way to use the forms on the web. Different kinds of forms can be created using the plugin.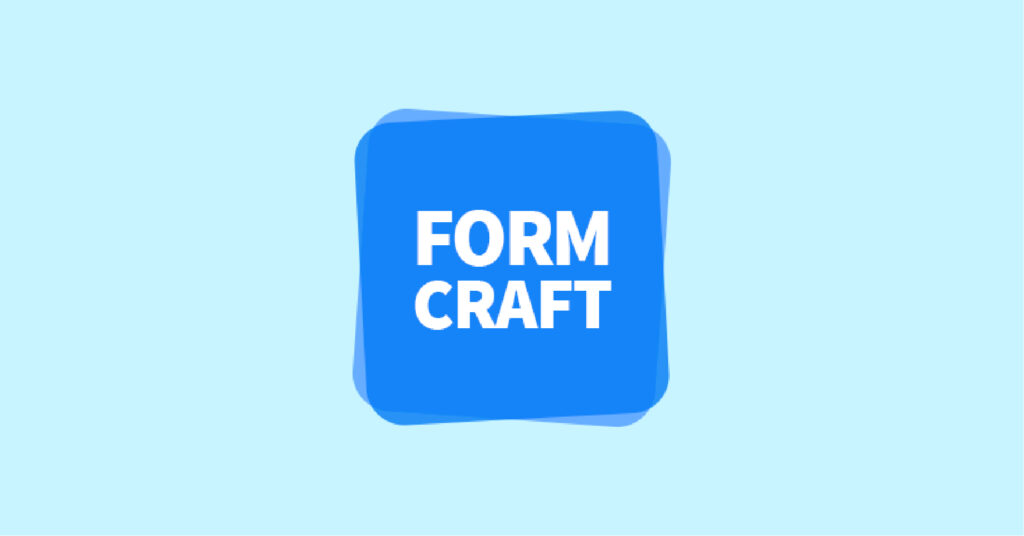 There are 20 different types of input fields in the plugin and some other additional fields which extend the functionalities of the plugin. The input field like date picker enables you to disable certain days. Most importantly there is a drag and drop feature as well in the plugin. Now, take a close look at some of the core features of this plugin.
Features
By Default Responsive in Type.
Drag & Drop Facility.
20 More Field Types Included.
Live Email Notification Support.
Export-Import Facility.
Translation Ready Atmosphere.
Form Validation From the Front and Backend.
Conditional Logic in Premium.
Auto Saving Progress.
Multiple Files Uploading.
Several Add-ons Integrated.
These are some of the basic features of the plugin itself. You can choose the plugin as your tool for creating any kind of form.
Pricing
The pricing of the plugin starts at $33. Return ⏫
This is one of the power-packed form builder plugins in the list of WordPress form plugins. Form Maker plugin is highly customizable, user-friendly, and responsive plugin for generating different kinds of forms for versatile usage. You can create forms of various types from simple to complex using the plugin.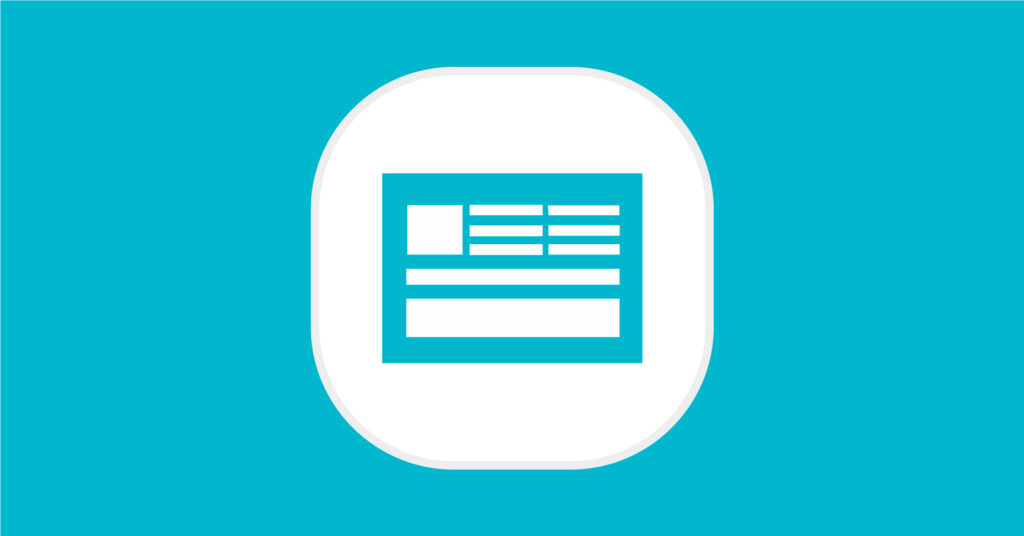 Using the plugin you can style your form in a segmented way. You can adjust form colors, themes, design, and dimensions, and fonts as well. The pre-installed form layout makes the users more comfortable to create a form. This plugin could be a sound addition to any kind of perfect website. There are a number of features using the plugin.
Features
Several Pre-installed Sample Forms.
Adding Up to 7 Field Types.
Custom HTML editor.
More than 10 Input Field Types.
Google Map API Integration.
IP Block Facility.
Page Break Option.
Multiple Add-ons Supported.
41 Editable Themes for Form Design.
PayPal Form Field.
Include Tex Percentage with PayPal.
These are the features of the Form Maker plugin that facilitate its users to create any kind of form on their websites.
Pricing
The pricing of the plugin starts at $30. Return ⏫
Make a Decision
These are the best WordPress contact form plugins in the WordPress directory you can have. You can choose any one of them according to your requirements. Everyone does almost the same job with some unique expertise. Return ⏫
Our Recommendation
Free or premium, whichever version you use of Fluent Forms, you can achieve a lot more benefits than other form plugins enlisted here. For instance, if you chose the free version, you'll understand Fluent Forms won't let you feel for any other tools, let alone its pro package. Until you need more things to get done – like marketing integrations or signature – you don't need to purchase the pro license.
Moreover, the difference between Fluent Forms and other form-building tools encompasses many aspects, including features, performance, and pricing options. On every single metric, Fluent Forms beats others. It was not too many days ago we have announced a roadmap, and we got astonished by the responses. Before that happened, we used to believe there's no ground to play where the players are giants like Ninja Forms, Gravity Forms, and WPForms.
But our customers opened our eyes by encouraging us to accomplish what we started. Well, many of them weren't our customers yet, still, they gave a shout to cheer us up. However, with Fluent Forms, you can now perform a lot of tasks that go beyond just building a form. From collecting payment for your online store to deliver a PDF invoice, showing the payment summary instantly to conduct research via surveys, polls, and quizzes – the opportunities are limitless.
Conclusion
In a nutshell, I would say, though a contact form is not the only way to communicate with your customers, still, it maintains the standard of your business. It creates openness among your customers so that they will connect with you in a more efficient way. That's why a better WordPress contact form can make your task so much easy and comfortable in a greater sense. If you have anything to share with me regarding the contact form, just make me know in the comment section below.
---
If you haven't subscribed to our YouTube channel, do subscribe to our YouTube channel to get WordPress-related tips and tricks. Also, follow us on Twitter and Facebook.