How to Integrate PayPal with WPPayForm
You can now quickly integrate the Paypal dashboard into your WPPayForms. This tutorial demonstrates how to easily integrate your Paypal account into your payment forms.
First, go to the Global Settings on your dashboard to set up Paypal integration. You will find a sidebar on the left, click on Paypal Settings.
You'll then need to choose a PayPal payment mode. There are 2 options. A Live Mode and a Sandbox Mode. We enabled the Sandbox Mode. The Live Mode can be set up the same way.
You will be asked to give your Paypal Email. This is the email you used to register for an account with Paypal. Place them in the field.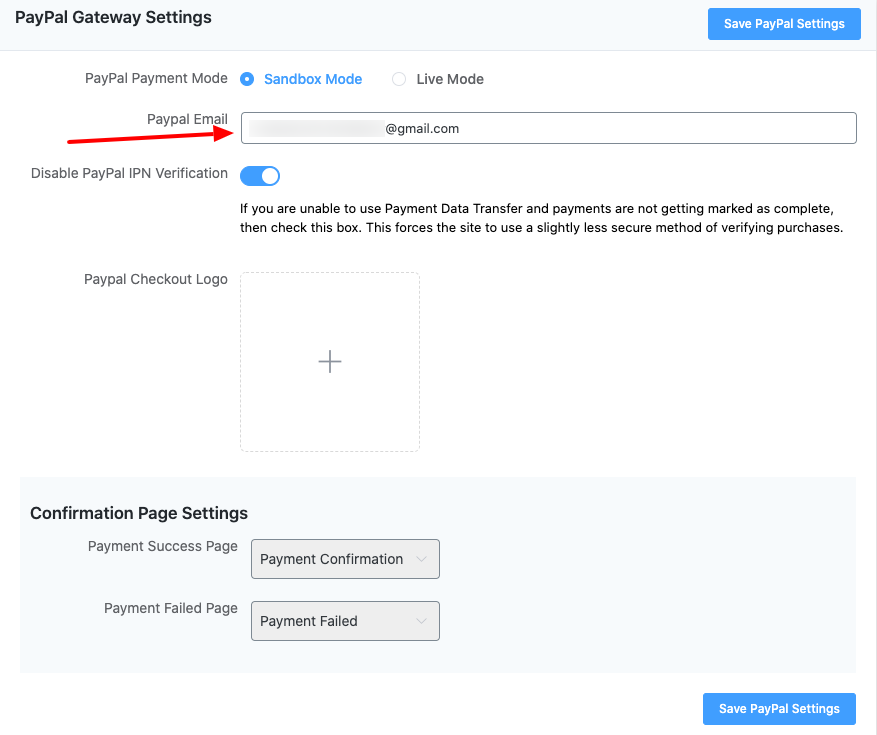 We have Disabled PayPal IPN Verification. For more information on this matter, please visit: https://developer.paypal.com/docs/ipn/integration-guide/IPNSetup/
You can also add a custom logo on the Paypal Checkout Logo option.
In the Configuration Page Settings, you can choose the Payment Success Page in the dropdown option. And select the Payment Failed Page if you want to. Then make sure you click the Save Settings button to save the settings of your Paypal account.