FluentCRM
An online form is one of the most efficient ways to gather leads without crossing any boundaries. FluentCRM features forms that allow you to gather information about your prospects and add contacts who are interested in your services. Just follow along with this easy guide to learn how to integrate FluentCRM with WPPayForm.
Then go to your WPPayForm dashboard and go to the Integrations option. Scroll down to the FluentCRM module & turn on this module.

Next, create a New form or you can edit an existing form. In this tutorial, a contact form is being used for demonstration purposes.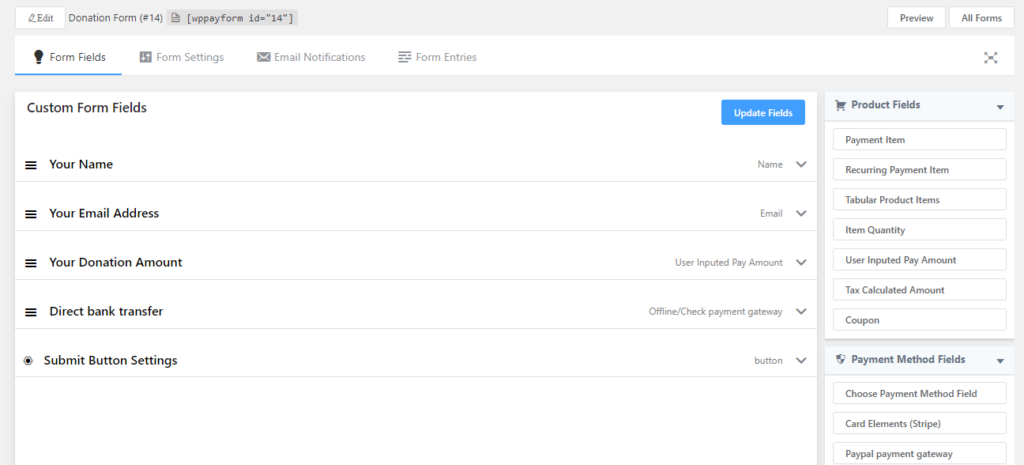 Go to the Form Settings option to configure the FluentCRM integration. From there, click on the Marketing & CRM option. Then click the Add New Integration button, here you will find the FluentCRM integration option from the dropdown. Select this integration option.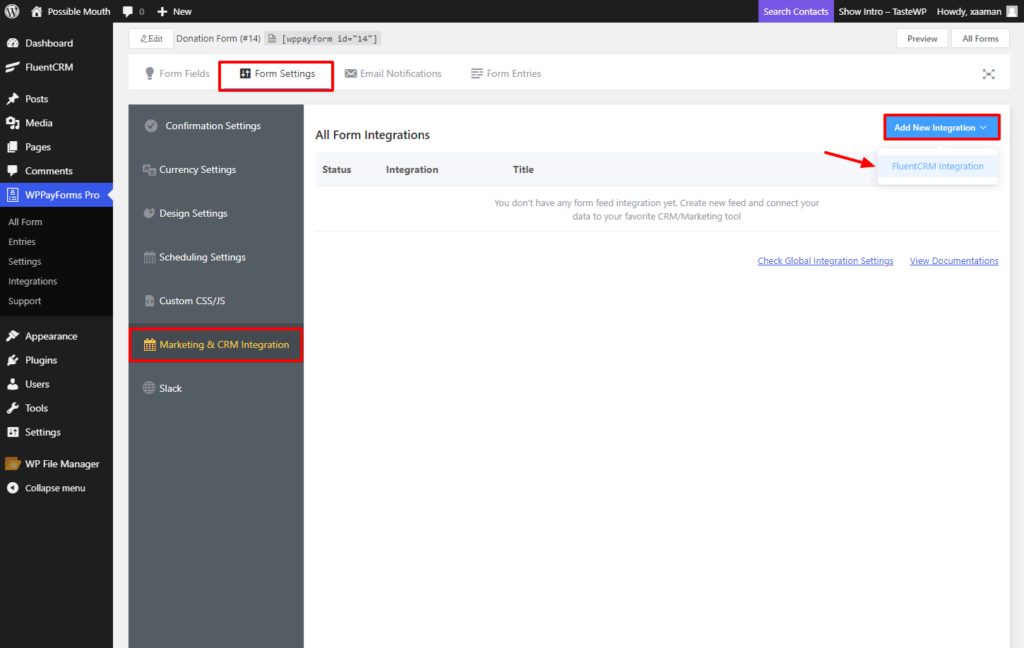 Now you will find various elements to set up the FluentCRM integration feed. You can add a Feed Name, select the FluentCRM List you would like to add your contacts to. Associate your FluentCRM merge tags to the appropriate Fluent Form fields by selecting the appropriate form field from the list using the Primary Fields option. You can also add Other Fields where you select which Fluent Form fields pair with their respective FluentCRM fields. Choose your Contact Tags from the dropdown menu.
Other options include Enable Dynamic Tag Selection, Skip if contact already exist in FluentCRM & Enable Double Optin for new contacts. Allow FluentCRM integration conditionally based on your submission values using Conditional Logics. Lastly, check the Enable This Feed option and click on the Create FluentCRM Feed button.