Custom Currency Settings – WPPayForm
In WPPayForm, you can set and use the currencies locally or globally in your payment gateway. To get the Confirmation Settings functionality, you need to select the form you want to work on.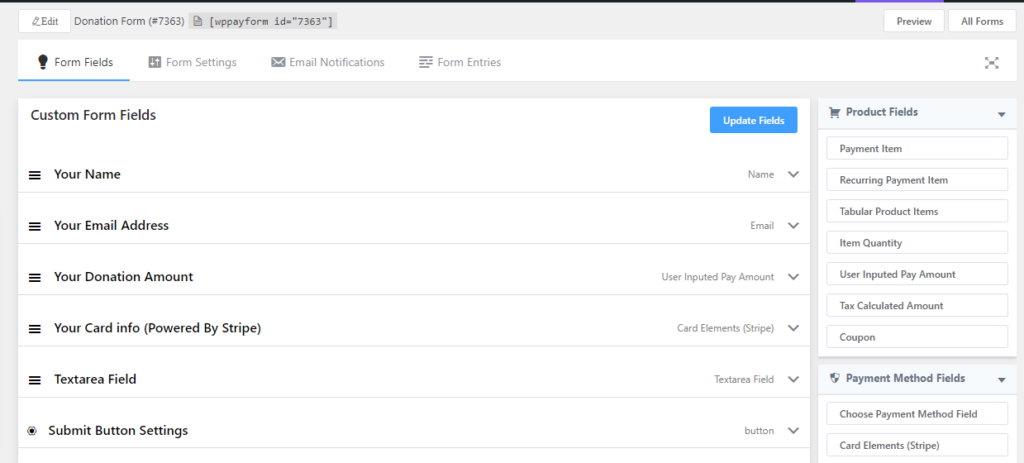 If you have payment forms created earlier click on the edit icon, then you will find the Form Settings tab located on top of the respective form interface.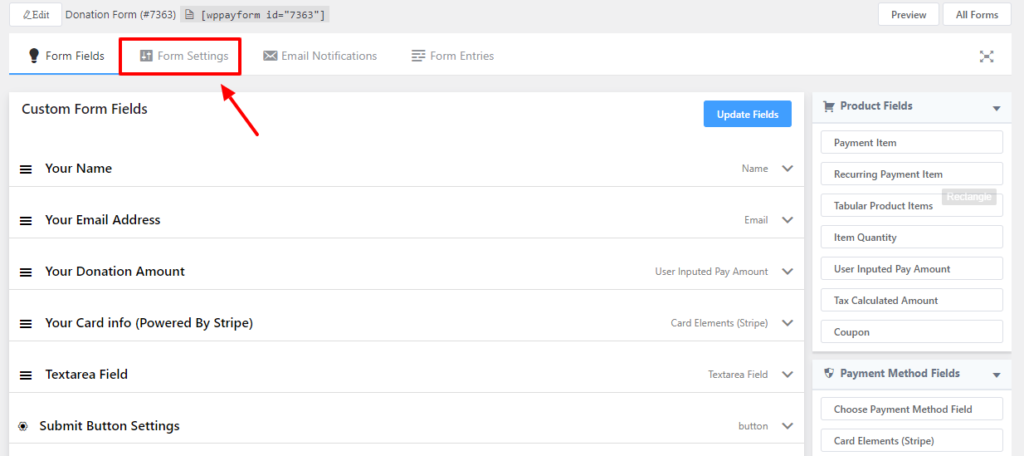 Then you will see that the Form Confirmation Settings page will open by default. Click on the Currency Settings page under the Form Confirmation Settings page.

In the Currency Settings page, you will find two option in a form a radio button under the Currency & Locale Setting option. One option is As Per Global Settings that ensures the global currency and another is Custom Settings option. By default, As Per Global Settings option is selected.
If you want to change the currencies and make it to the locale settings, you need to select the Custom Settings option. Then it will open up with 2 more options in the form of a dropdown menu. One is Stripe Checkout Locale that will allow you to set the locality for your payment gateway. You will find a set of different options in the dropdown menu. You also can choose the Auto-detect locale option from the dropdown menu in order to select the locality automatically.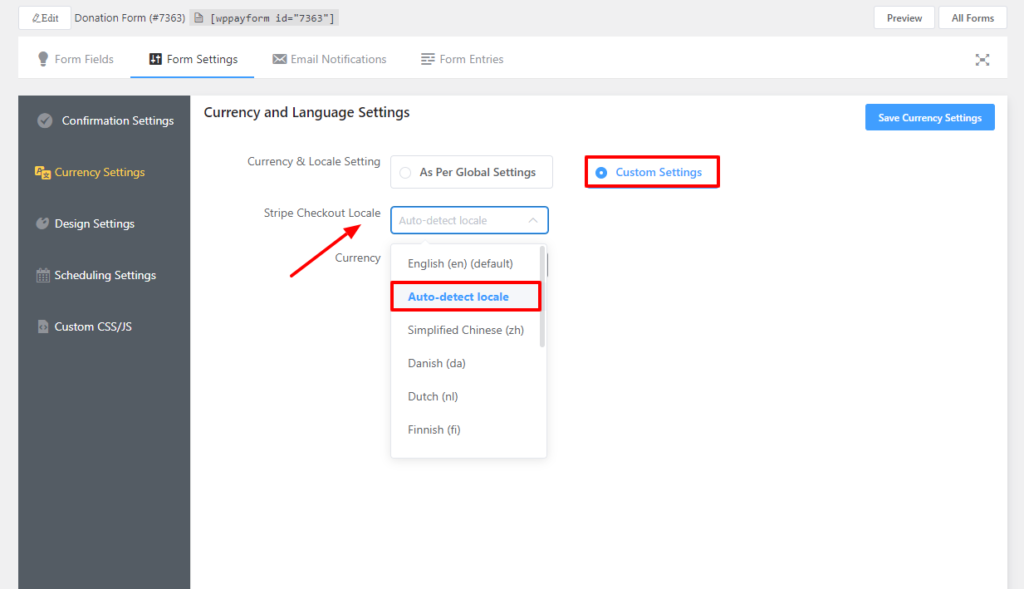 Next dropdown menu is Currency that is used to define the currency according to the respective locality.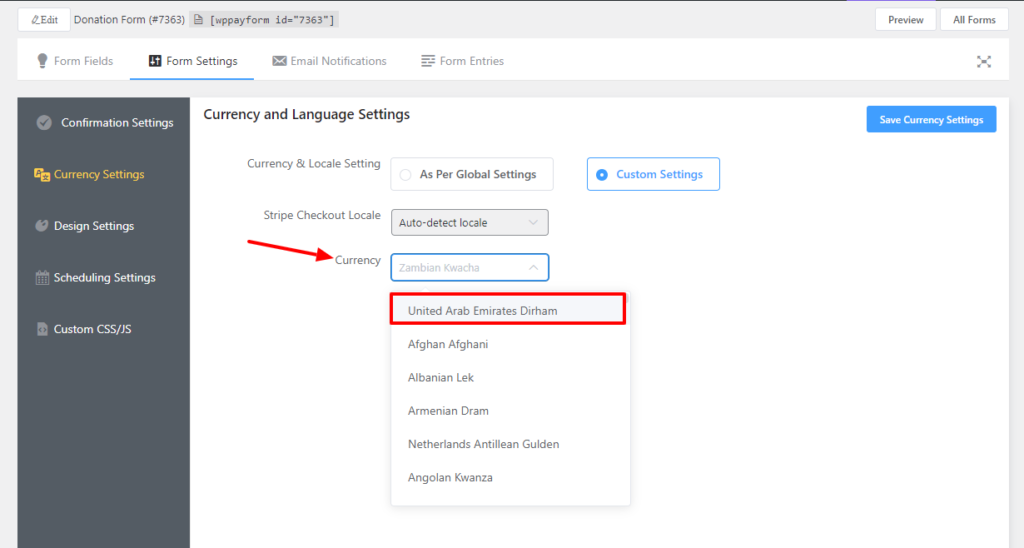 Once you are done with the configuration don't forget to click on the Save Currency Settings button. That's all about the Currency Settings functionality.