Form Scheduling and Restriction Settings in WPPayForm
WPPayForm comes up with a Form Scheduling & Restrictions option for its users. Using this functionality, you can maximize the number of entries, schedule the form in a specific format. You also set the login requirement using Login Requirement Settings option. Let's have a look at those features:
Maximum Number of Entries: By enabling this option, you can define the maximum number of entries and make a reminder whether it's Pending, Processing, Paid, Failed, Refunded, and so on. By default, you can show 100 entries. You can make it more or less through plus(+) and minus(-) icons.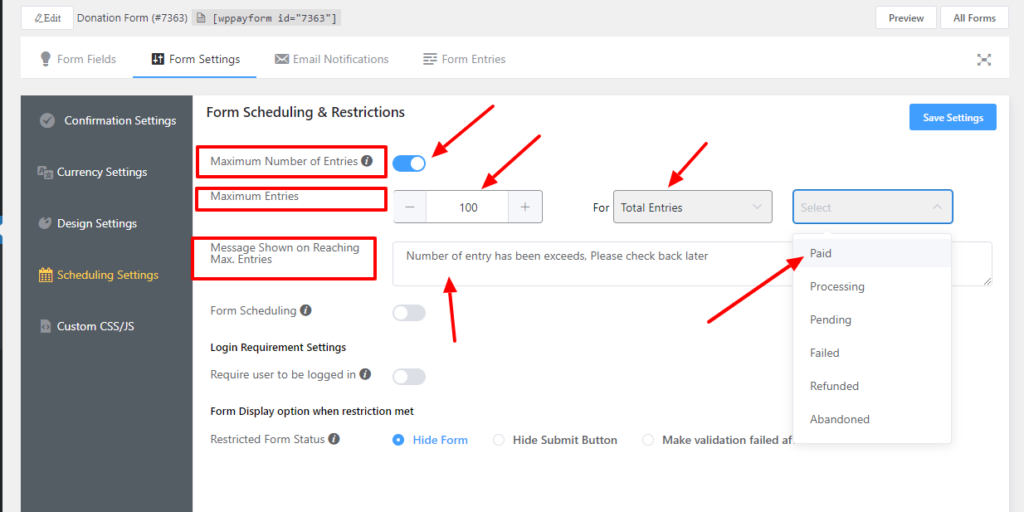 You also can deliver a message when anyone exceeded the maximum.
Form Scheduling: Enabling this option, you can schedule a time when the form will be active. The scheduling will be performed based on the server time.

You can define Submission Starts Date and Submission Ends Date. Moreover, you can render a waiting message with a form expired message.
Login Requirement Settings: This section allows you to make required for the users to be logged in. You can enable this option by clicking the icon.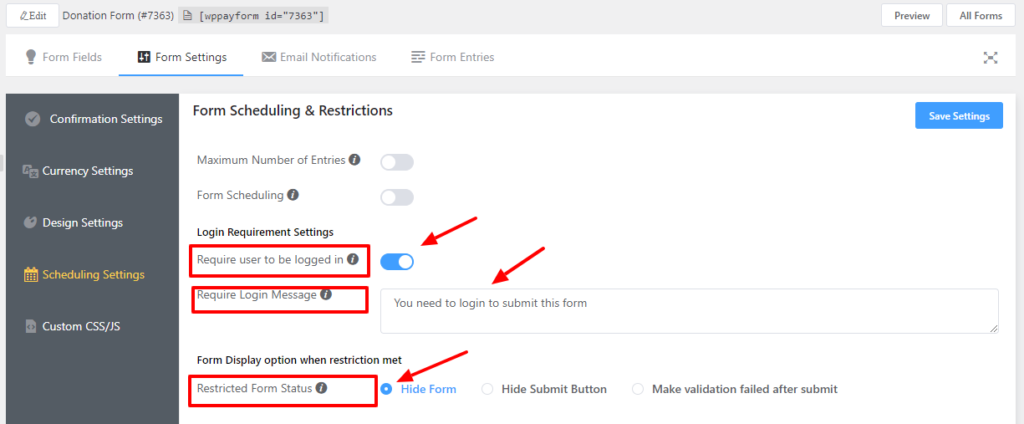 Form Display Option When Restriction Met: Using this option, you can show/hide the form inputs if any restriction mate.