Slack
You can integrate your Slack account with your WPPayForms to make team sharing easier. Here you will have a clear idea of how to make a slack integration with WPPayForms.
Start by enabling the slack module from the WPPayForms (Pro) Integration modules.

Select the form you want to integrate slack with or create a new form.

Go to "Form Settings". Select slack from the sidebar.
Toggle on Integrate slack.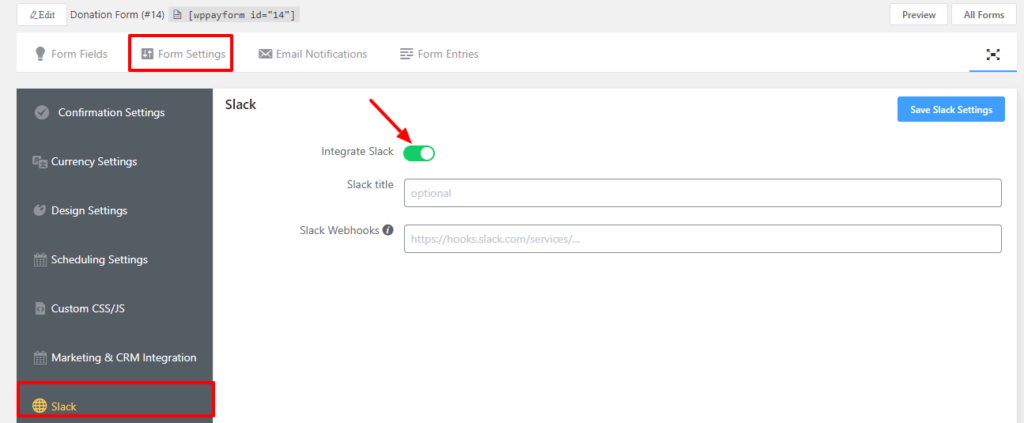 Fill in your Webhook URL.

If you do not have a Webhook configured, go to your slack channel and create an app.

To create an app, visit – https://api.slack.com/app and click on the "Create New App" button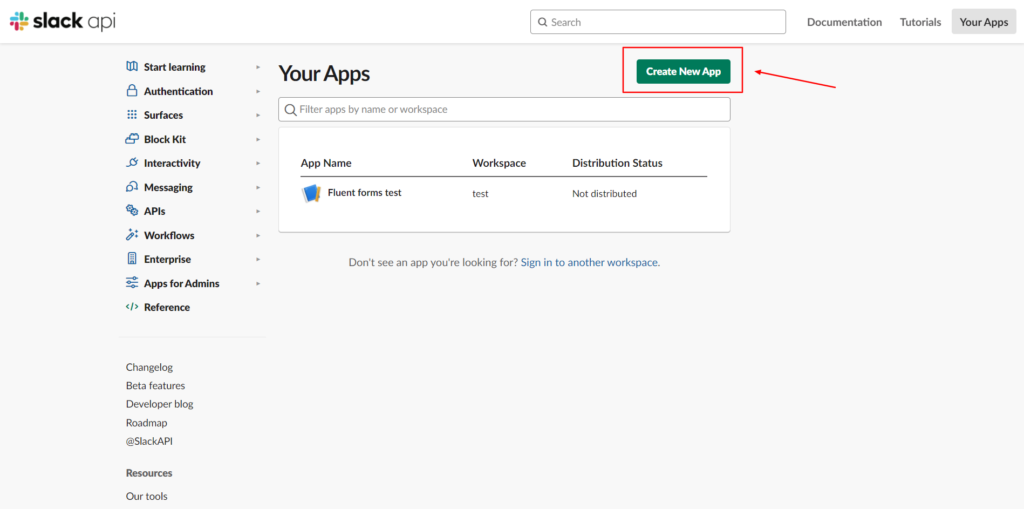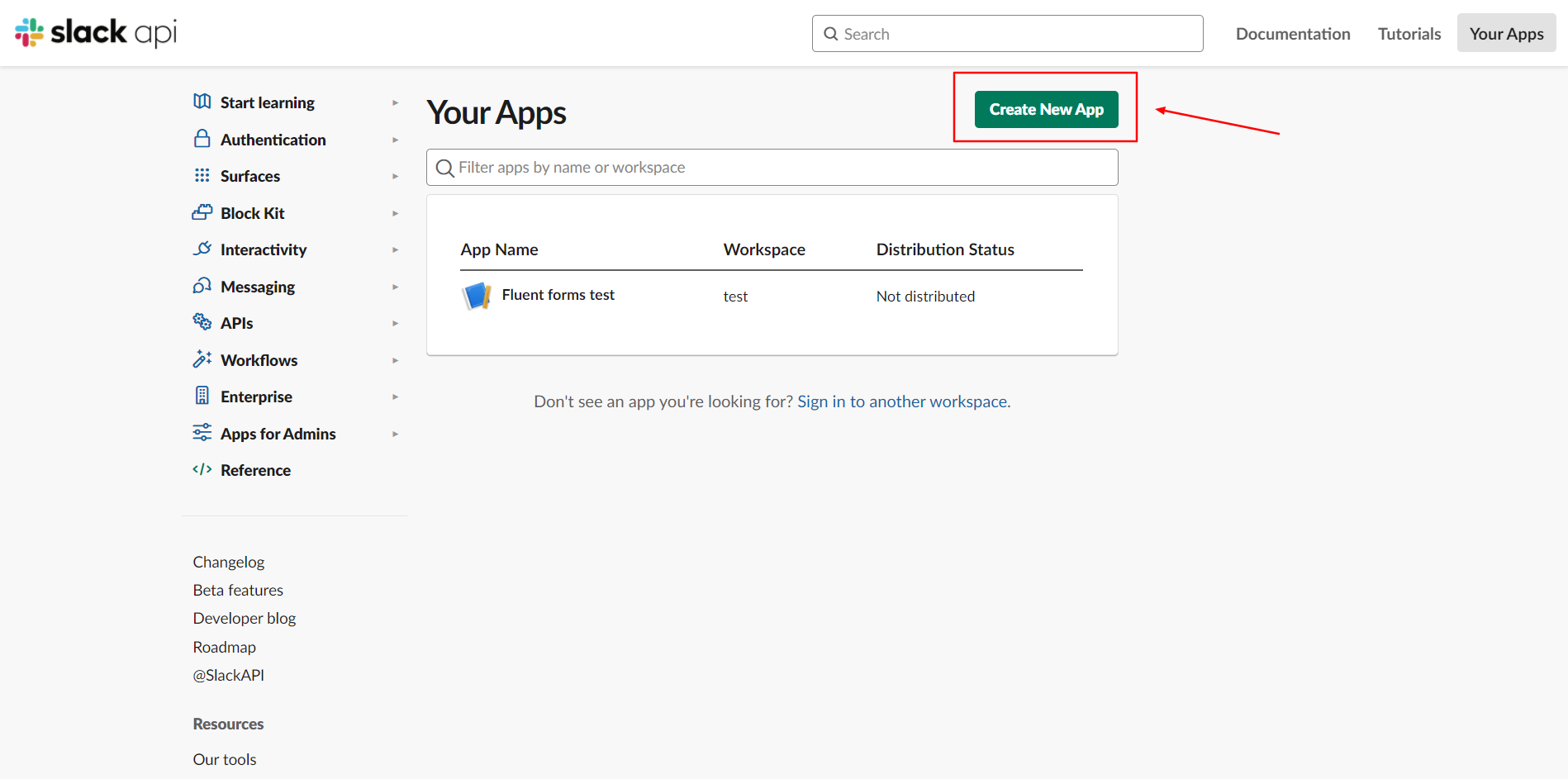 A modal will pop up, select Create New App, name your app and define the Development slack Workspace using the dropdown menu.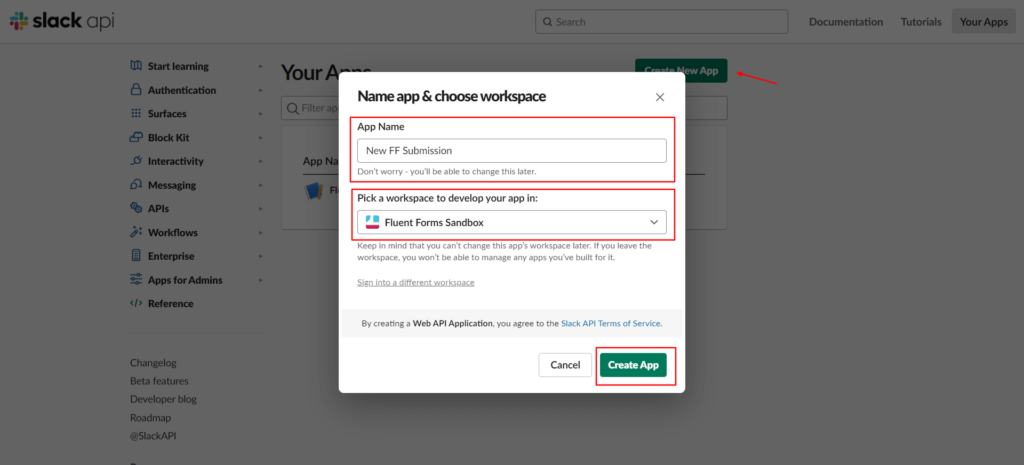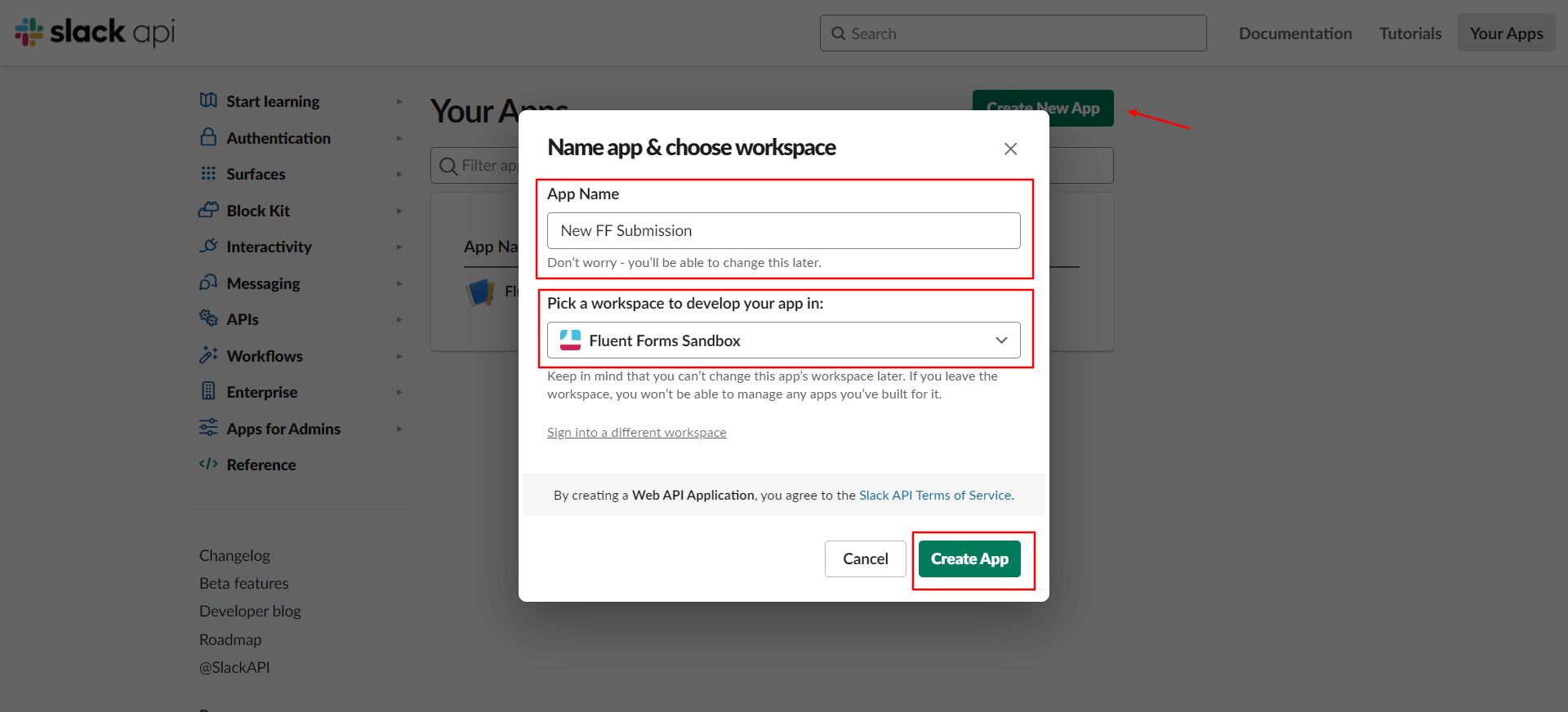 Go to Add Features & Functionalities and choose Incoming Webhooks.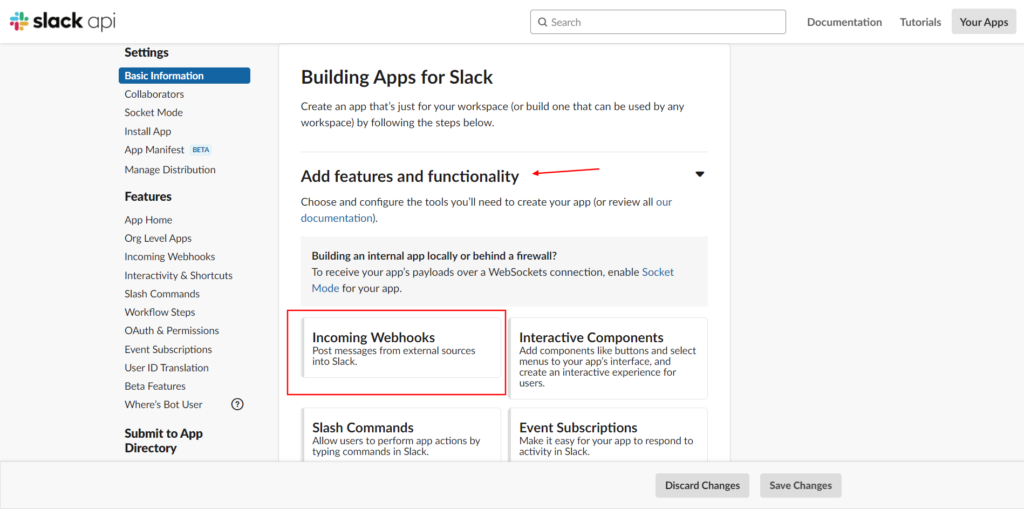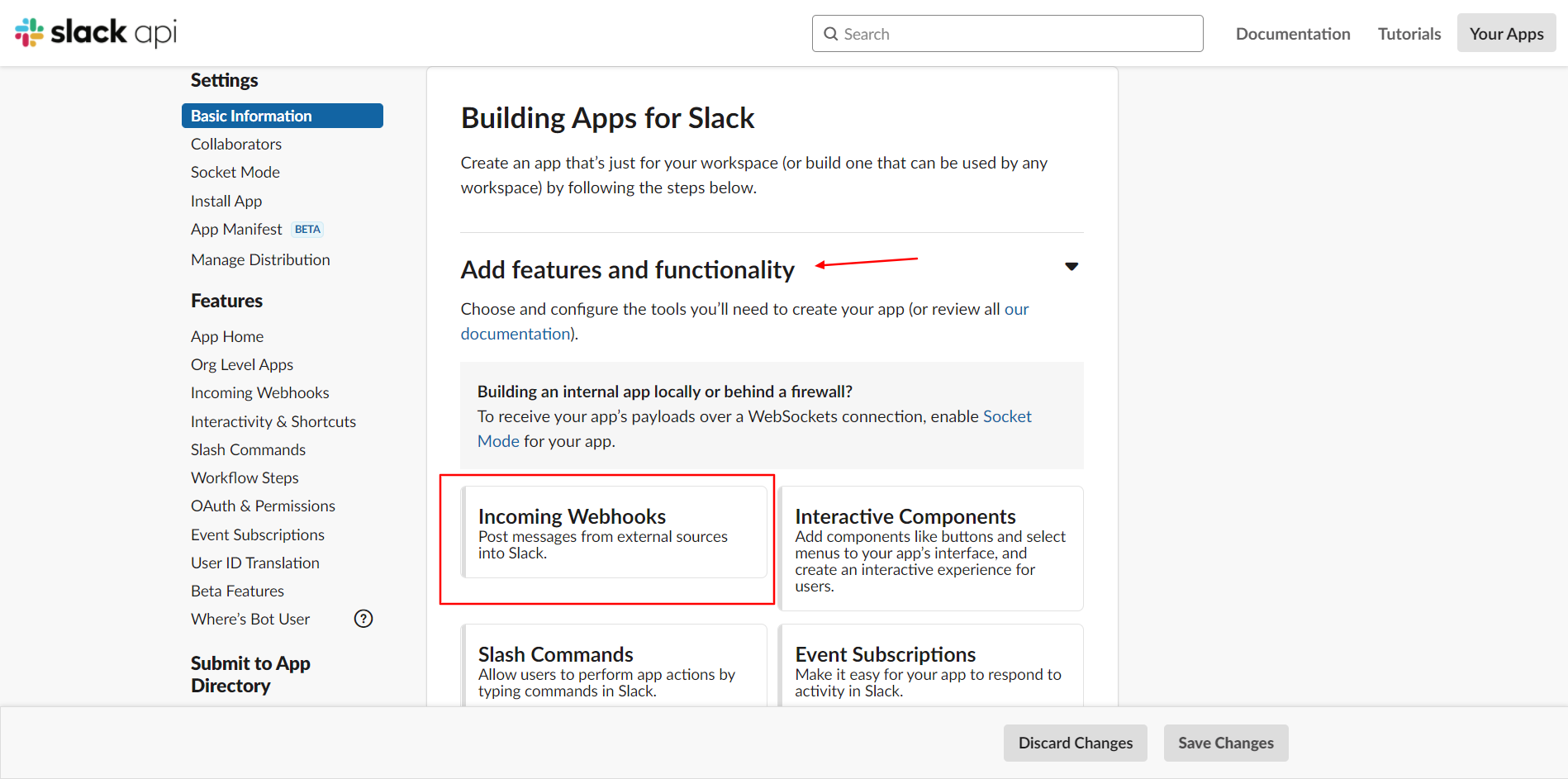 Toggle on Activate Incoming Webhooks and click on Add New Webhook.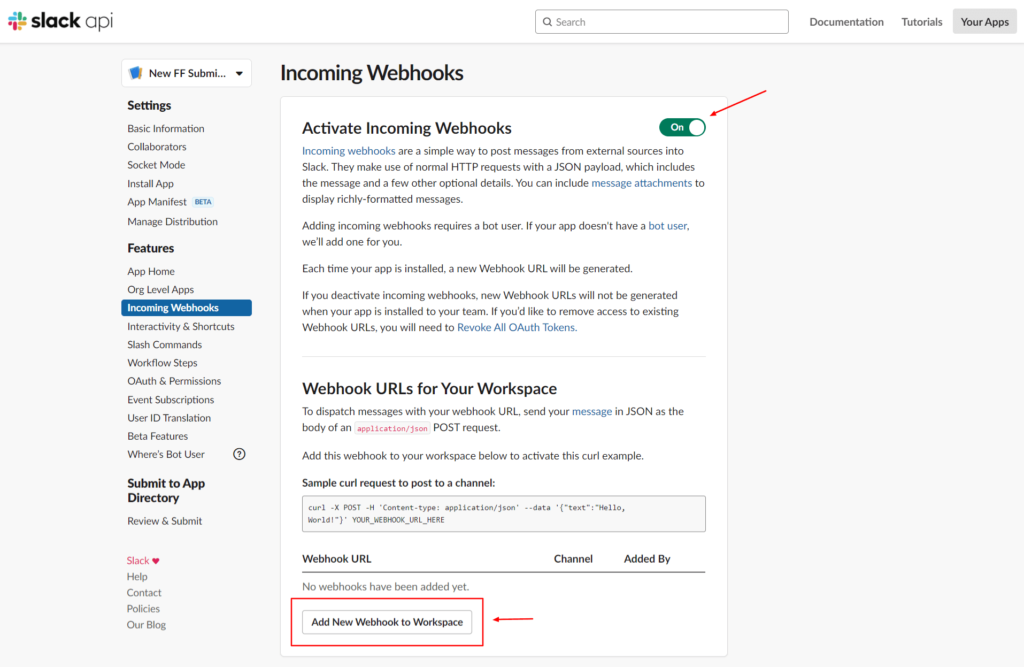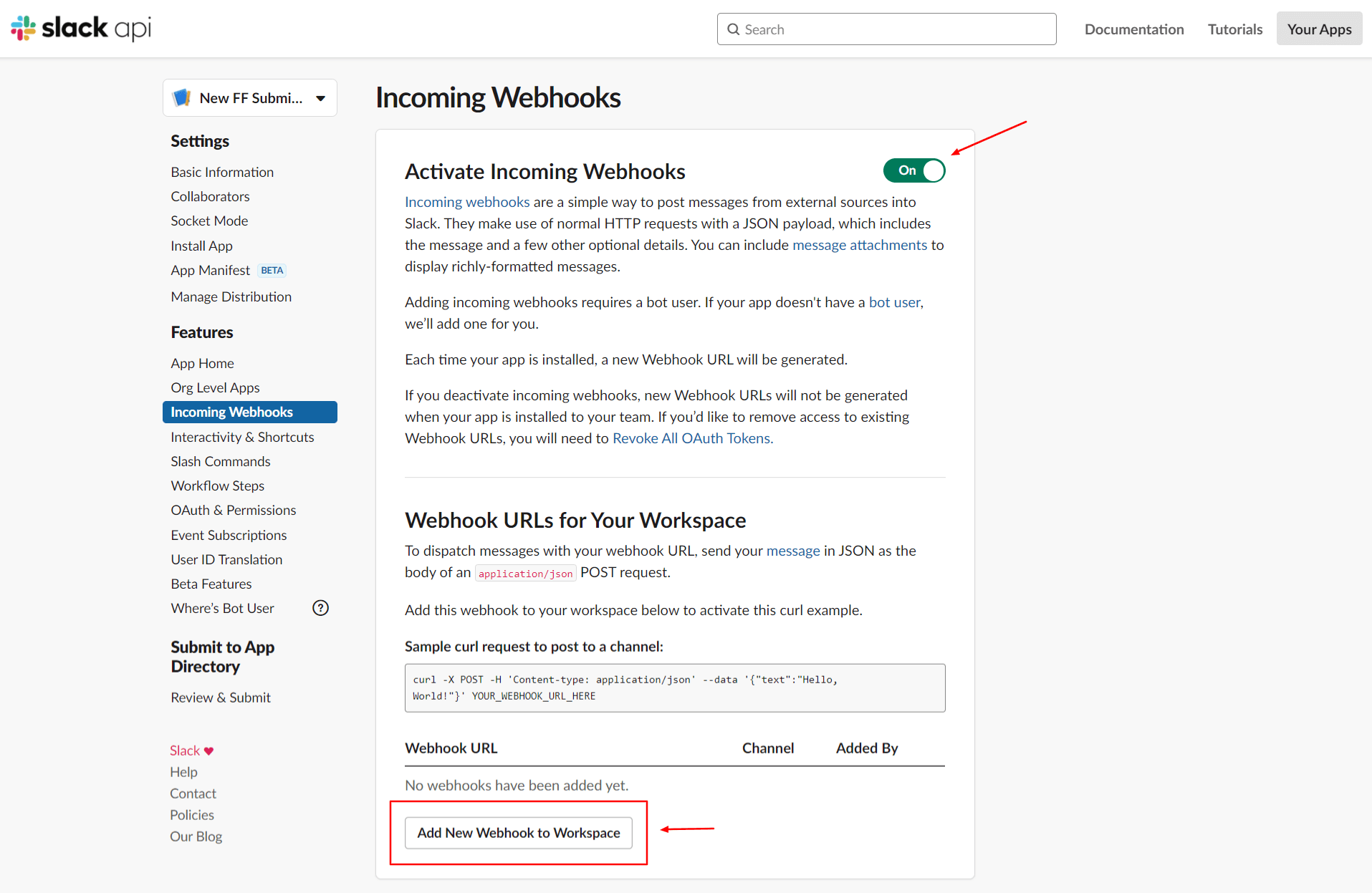 Select the channel where your form's JSON payload will be posted and Authorize it.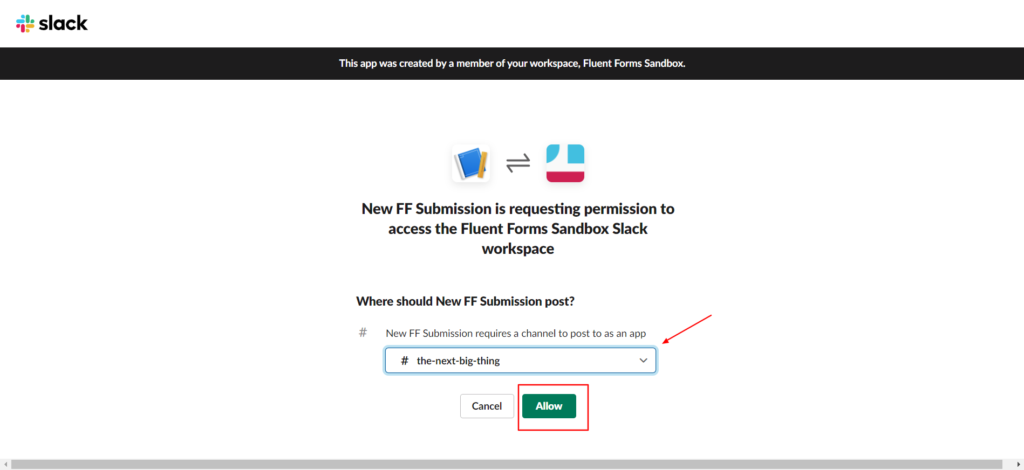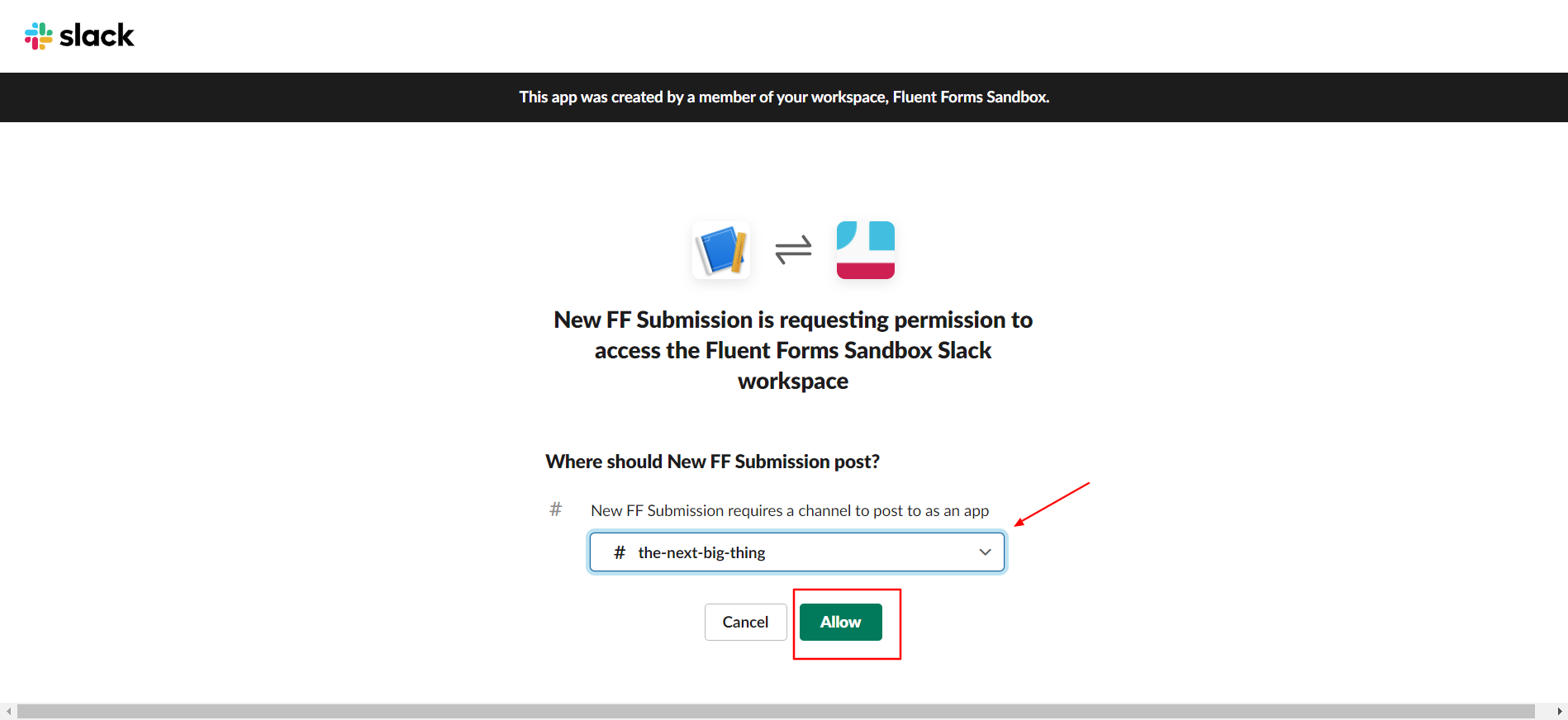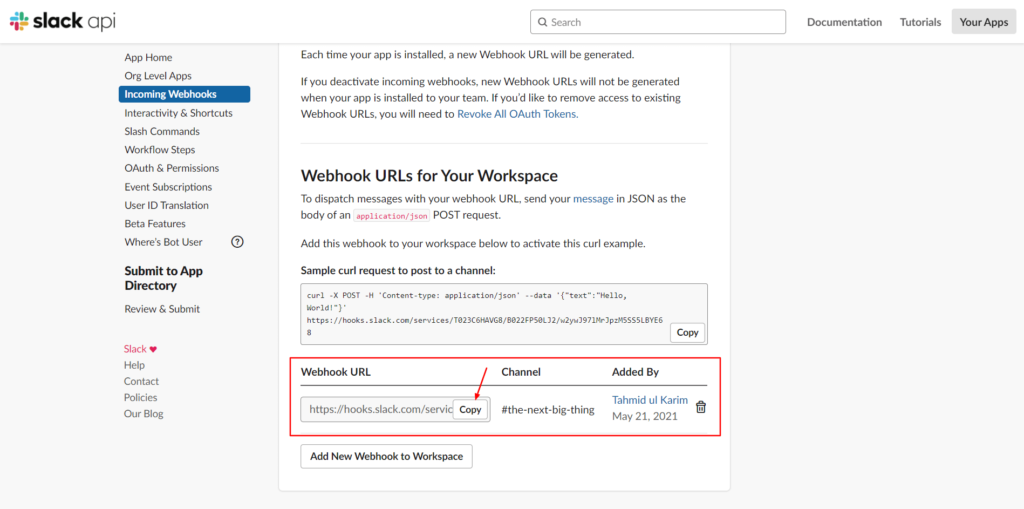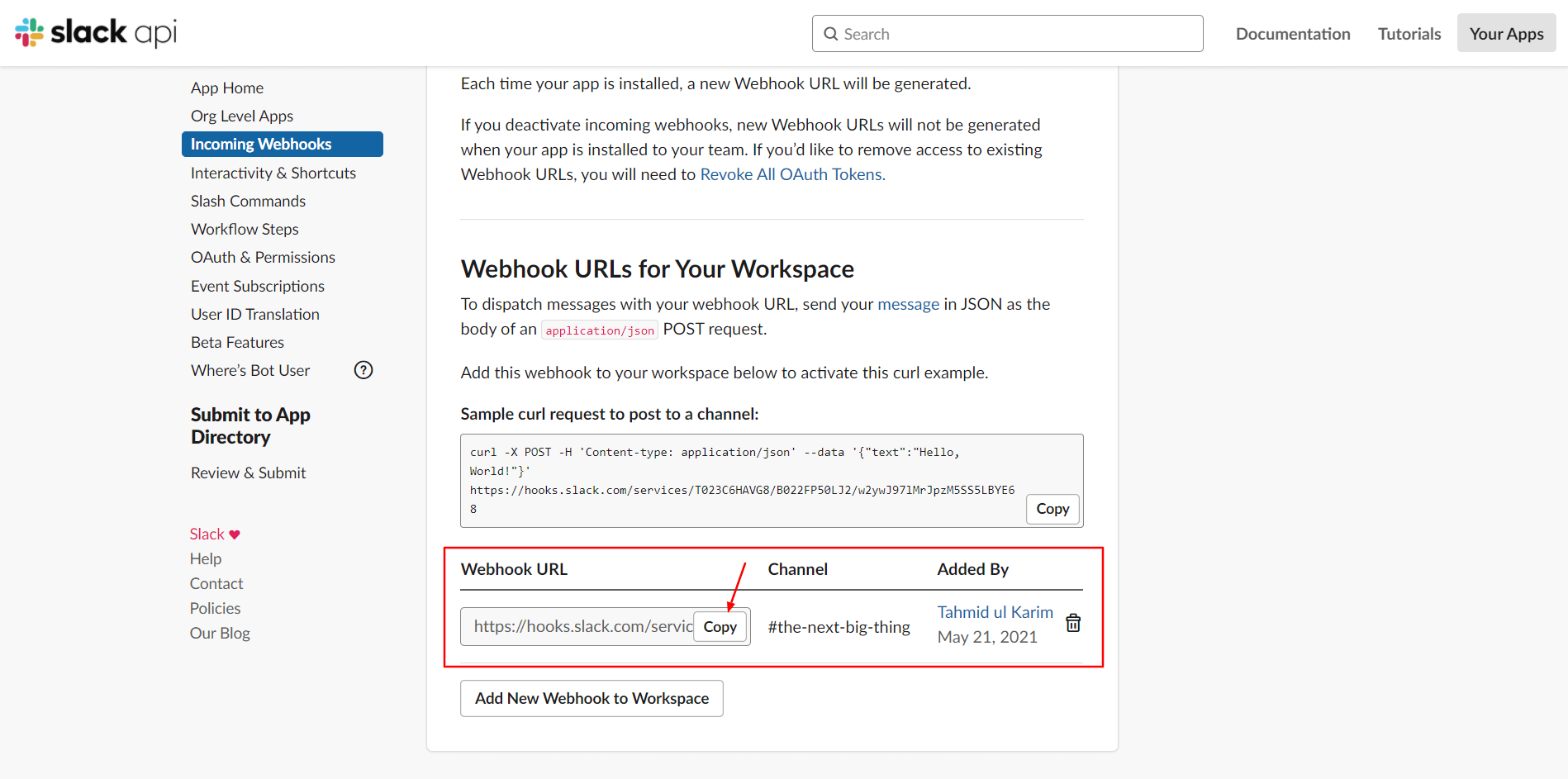 Paste it on the WPPayForm's Webhook URL input field.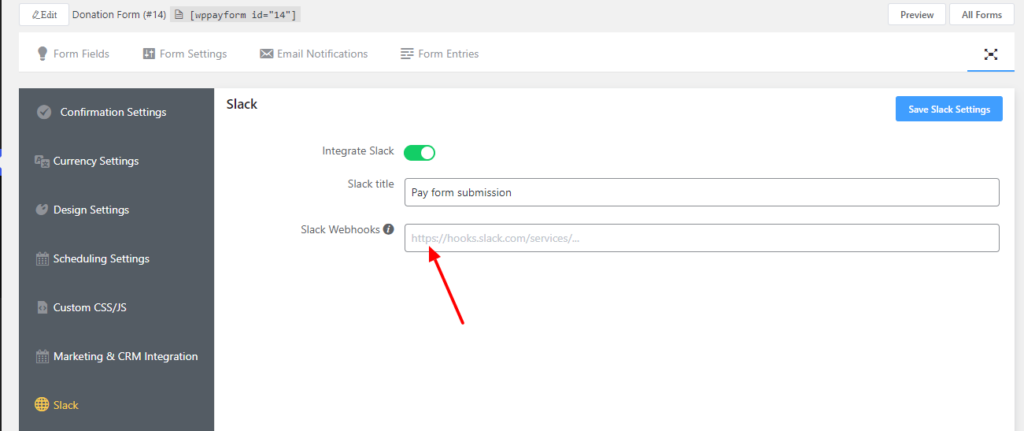 Save your settings and do a test submission before launching.

The form submission will be posted in your slack channel with the name of the App that you have set.