View and Manage all Form Entries in WPPayForm
Form entries in WPPayForm are easily accessible for you in order to manage and review the information you needed. You can see the form entries altogether by going entries overview page.
To make this happen, you need to go to the plugin dashboard first, then click on the Entries option located in the left sidebar or you can click on the Entries & Payments tab on the top of the dashboard.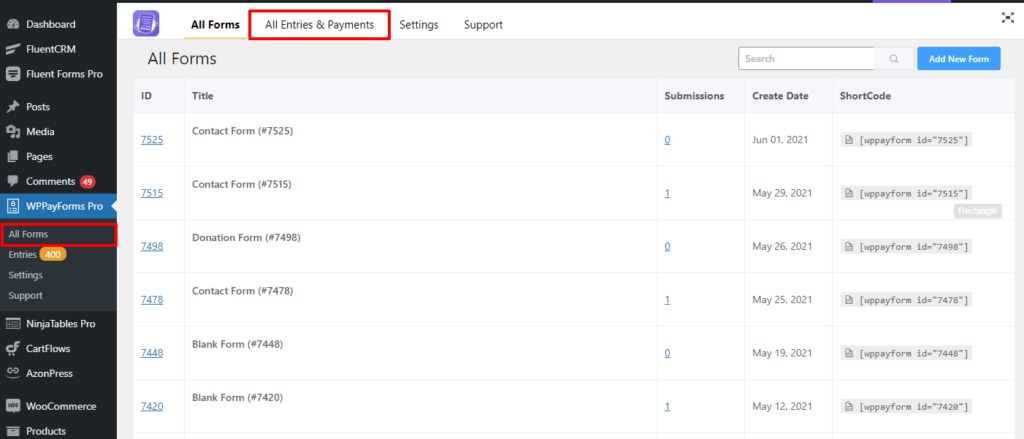 Then you will be taken to the entries overview page. Here, you will see all the form's entries.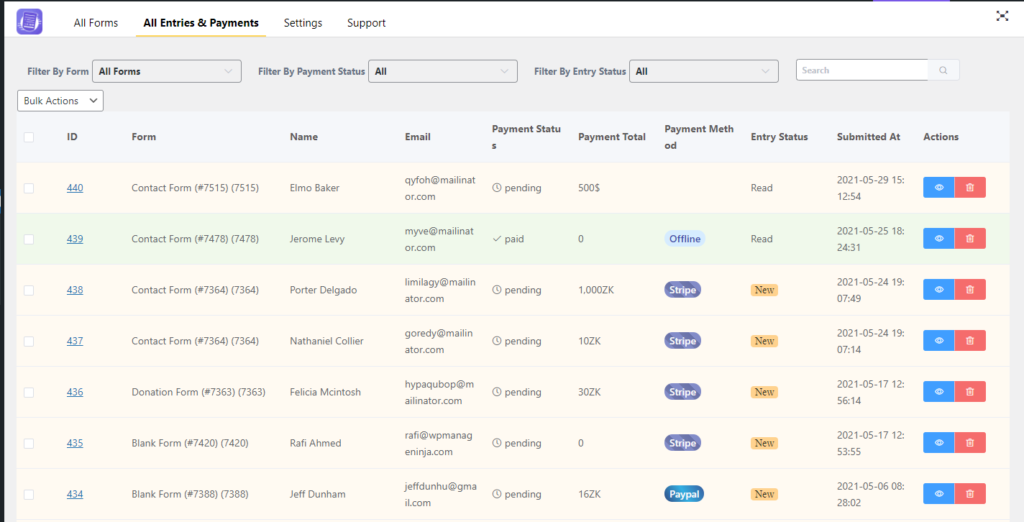 This is how you can get the entries section of the plugin. You can have the filter option to show the respective form entries. You can filter by form status. To show any specific form entries using the filter option, click on Filter By Form, you will see, a dropdown menu will appear with all the created forms.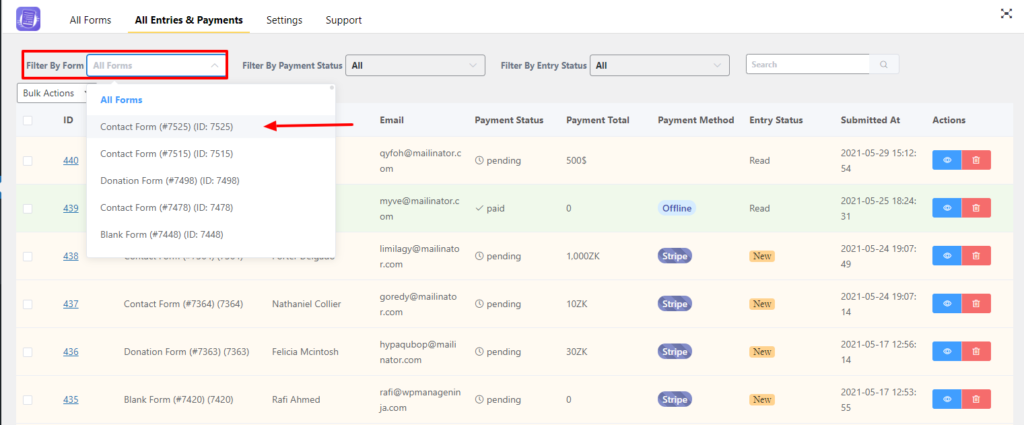 Click on the specific form that you want to show and click on the Filter By Payment Status option, you will see another dropdown menu with status options. Click on the specific status that you want to show in accordance.

Then you will see that all the data will be shown according to your chosen status. Moreover, if you want to see any form entry submission data specifically, click on the eye icon and do delete any item, click on the delete icon.

Clicking eye icon you will find the total submitted data in the form of a report.