Import/Export WPPayForm
Do you want to export your payment form your existing site & import it to another site? Then WPPayForm's Import/Export feature lets you transfer your forms to another site so you don't have to make another form all over again.
This tutorial demonstrates how to use this feature in your form.
To apply this, click on the Settings option from the WPPayForms sidebar. After that click the Tools option from there. Like the example given below:

Then when you want to import a form. Select a form you want to export from the Select the form to export option. Then click on the Export button in order to export your form. You can export any form as .json format that you have.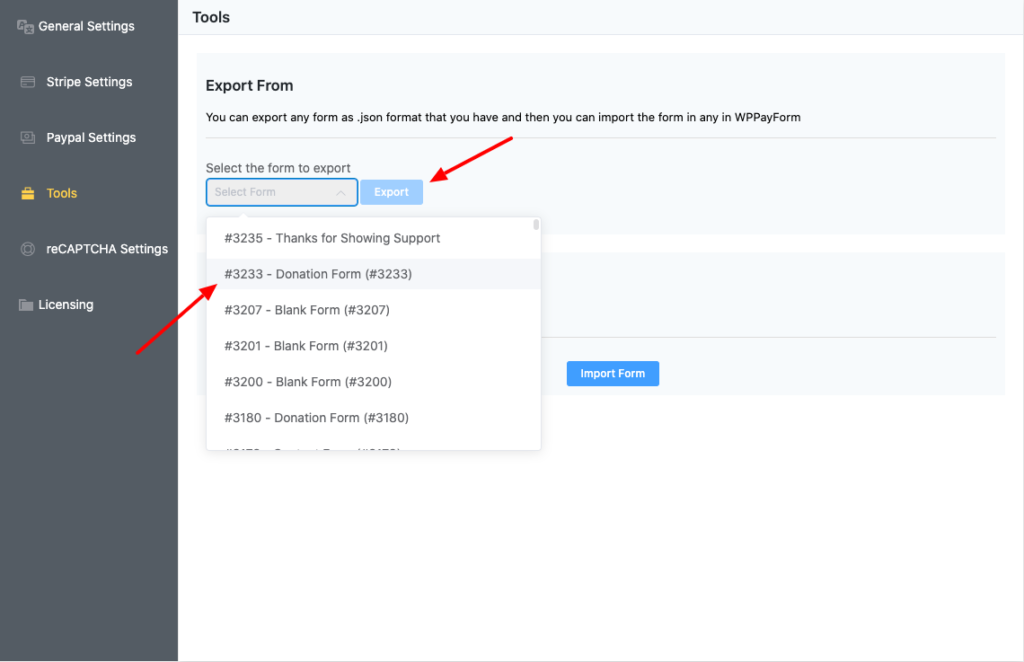 And if you want to import a payment form, click the Choose File under the Import Form option. Then click on the Import button to import your preferred form. This form will be imported as .json format.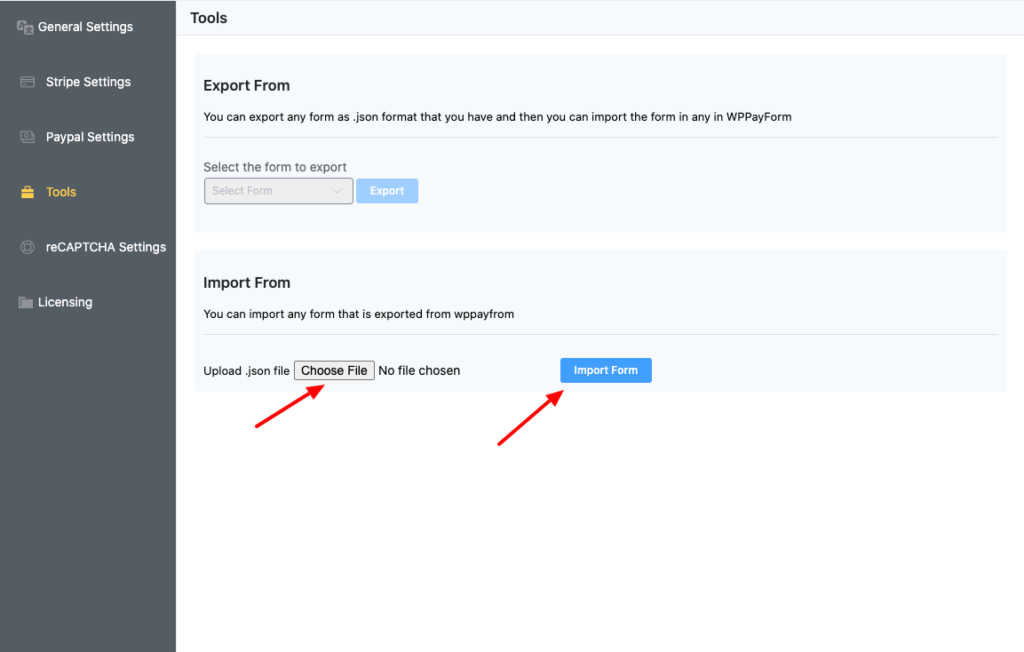 This is how easy it is to Import or Export your payment form using WPPayForm!