Configure Custom Geo Targeting in AzonPress
You can easily re-route the amazon links to different stores based on the user's location. For example, You can find a few European countries like Netherlands/Poland users in Germany's Amazon Store.
For that, Please go to your AzonPress Settings Amazon API and find Geo Targeting Settings, then enable, then select Country wise Targeting.

Then You have to configure the routes. Signup for your target countries' amazon affiliate site and get the tracking code.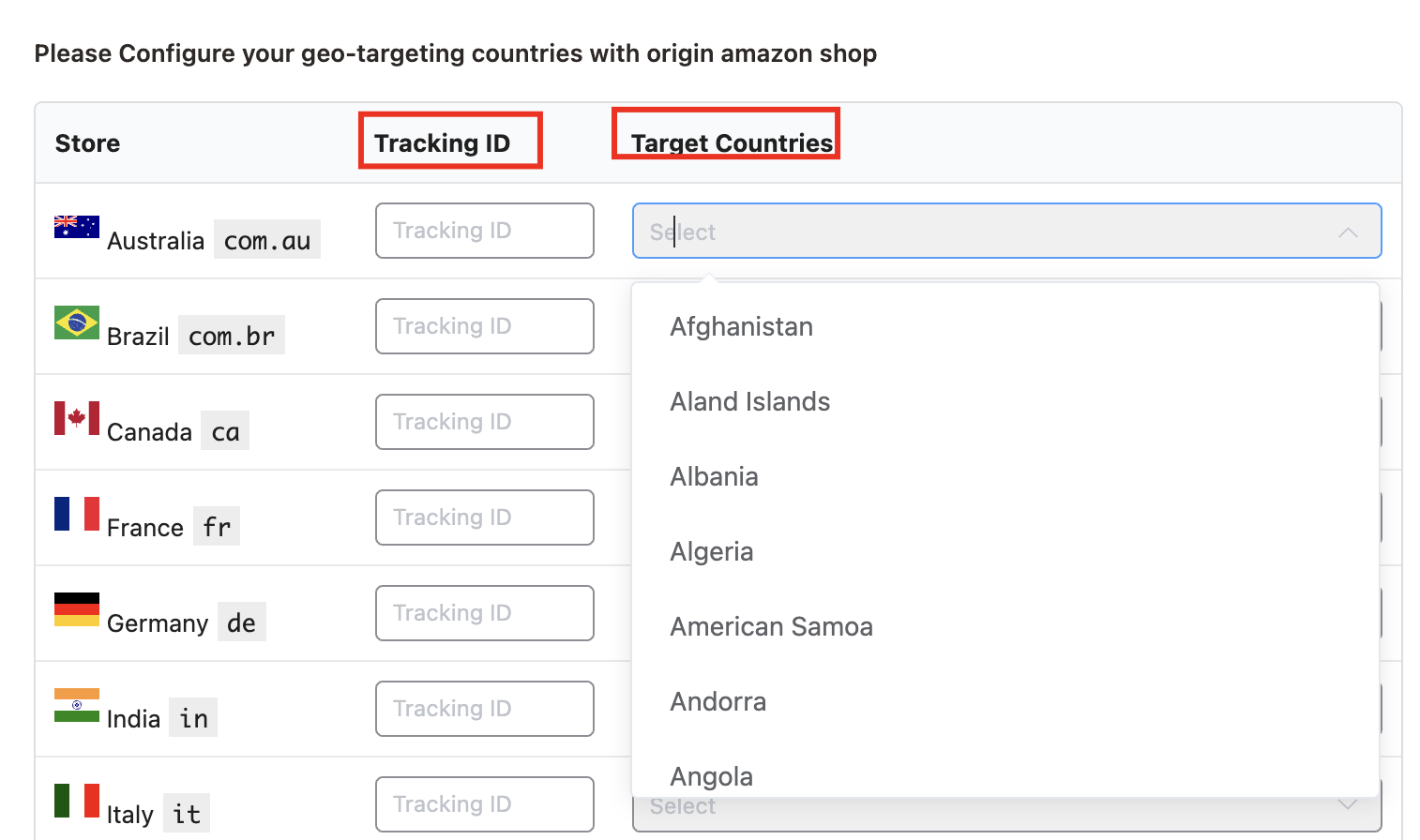 Once you are done with these settings, You have to configure MaxMind's Free free API key. Please signup here for free
After you signup, login to your MaxMind account and go to My License Key → Generate a new license key (See the below screenshot)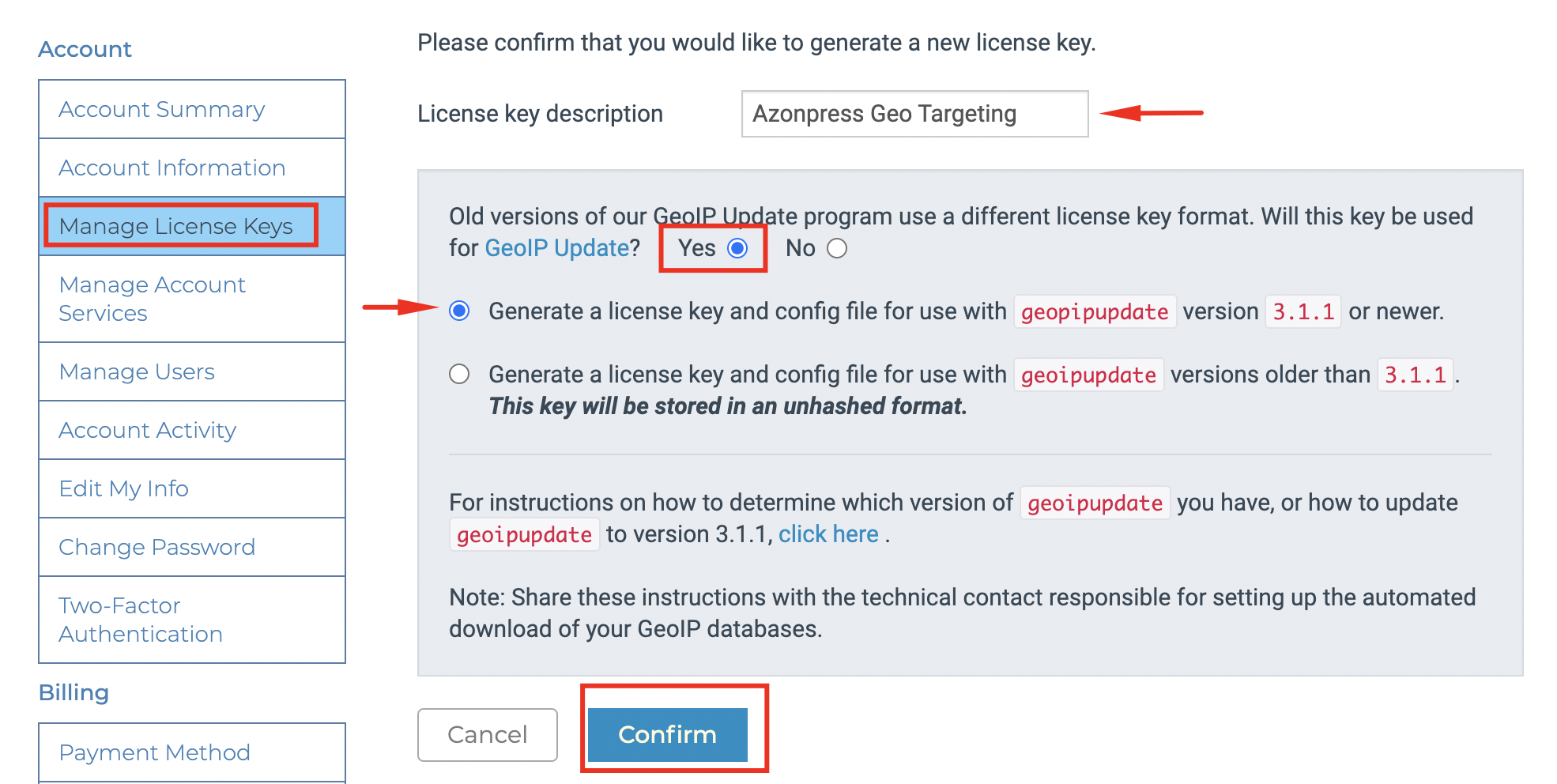 Once you confirm you will get 16 digit license key, copy it.

Now add that code to your AzonPress settings and press the Update button.

Then your AzonPress Geo-targeting will work just fine.