Customize Product Tables
AzonPress has come with some excellent customization features. Its outstanding customization options can allure anyone easily. But, the customization process itself is straightforward. You can customize anywhere on the table according to your requirement.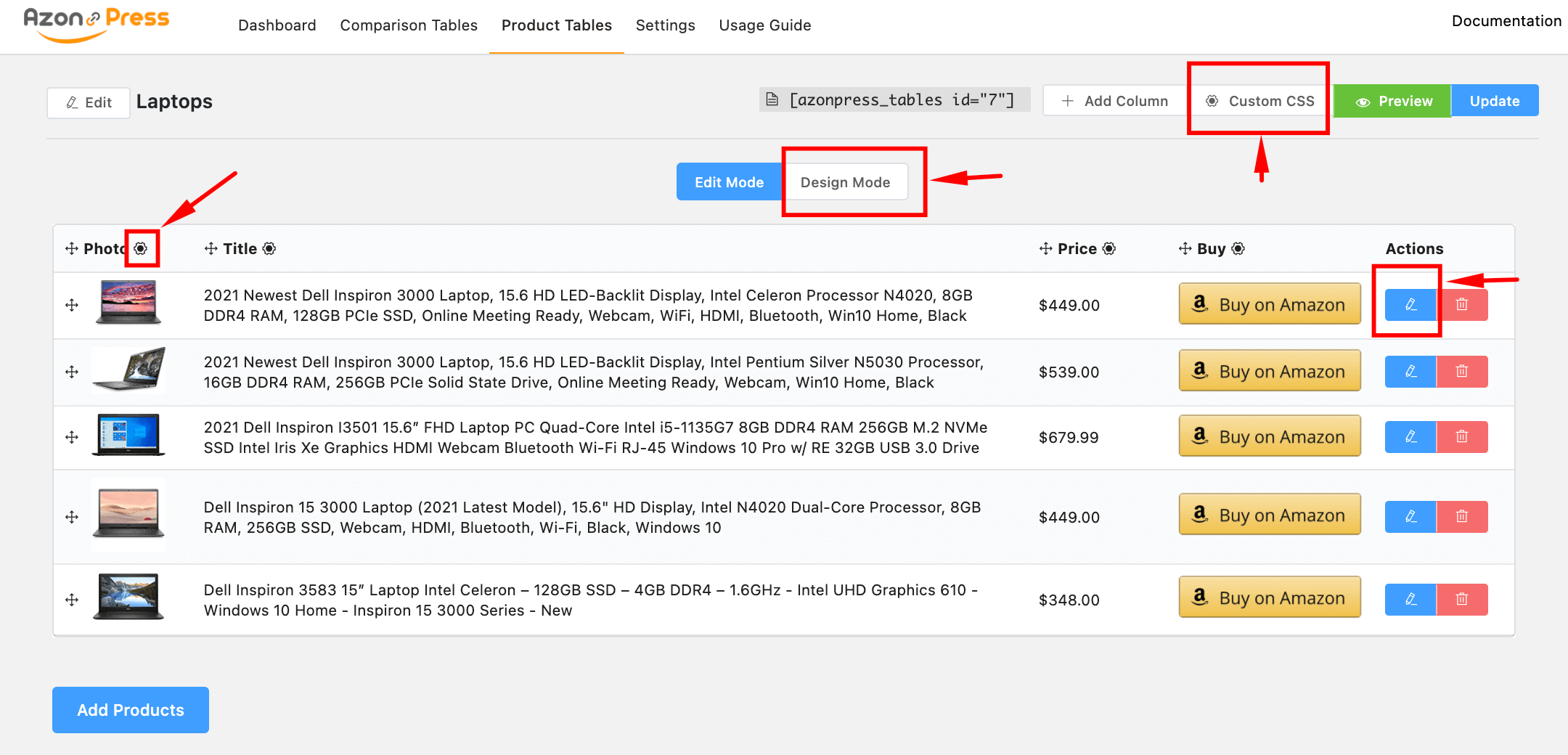 For better understanding, The procedures of these customizations are shown below step by step.
You can customize any column. Observe the marked areas in the screenshot below.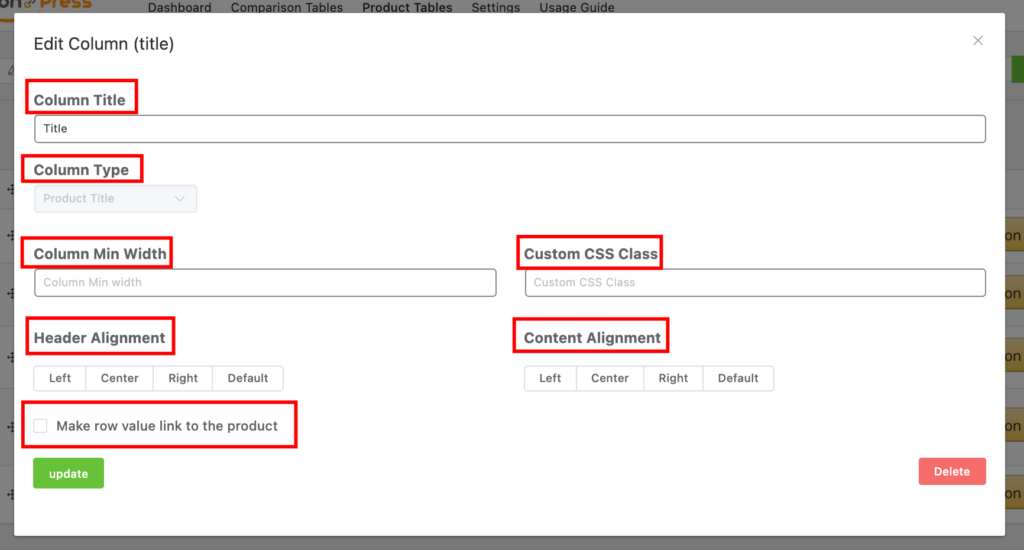 Change Column Title, Minimum Width, Header Alignment, and Content Alignment according to your requirements.
After that, you should update the settings by clicking on the Update button.
Moreover, if you want to transform the column's value, you can select the Make row value link to the product option.
Now, Let's talk about Styling. You can change the outlook of the product tables according to your choice. To do that, you bring changes in the Styling which will change the entire outlook of your product table.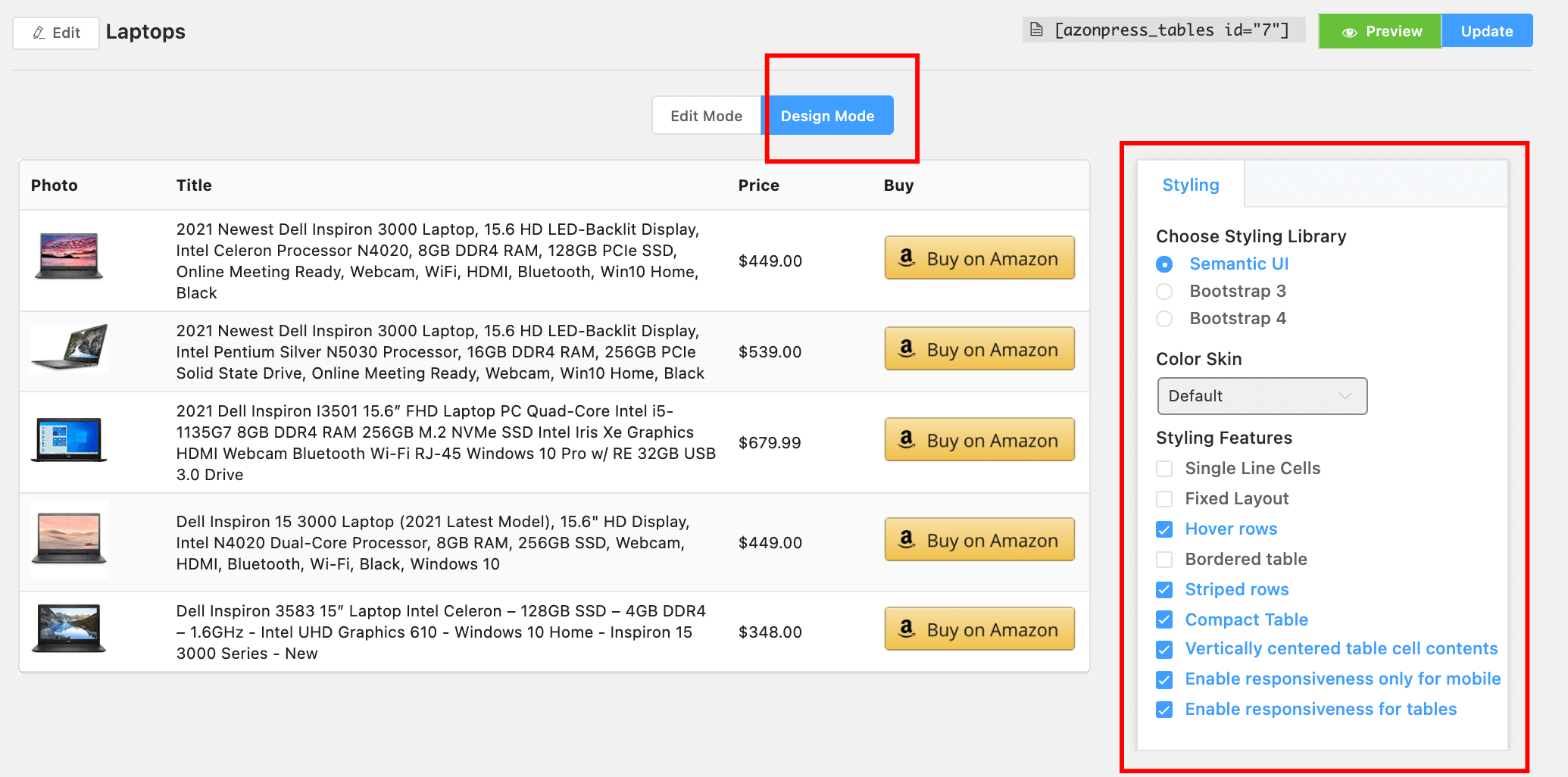 To change the design of your table, click on Design Mode, which is just above your product table.
Then, in the first segment, you can choose the library style of your table. By default, the Styling library will remain in the Semantic UI, color skin White and styling feature in Vertically centered table cell contents.
You can change those options and settings according to your choice.
For example, you can see in the above picture that I have selected all fields of the Styling Feature, and you can see the output of this setting in the below image.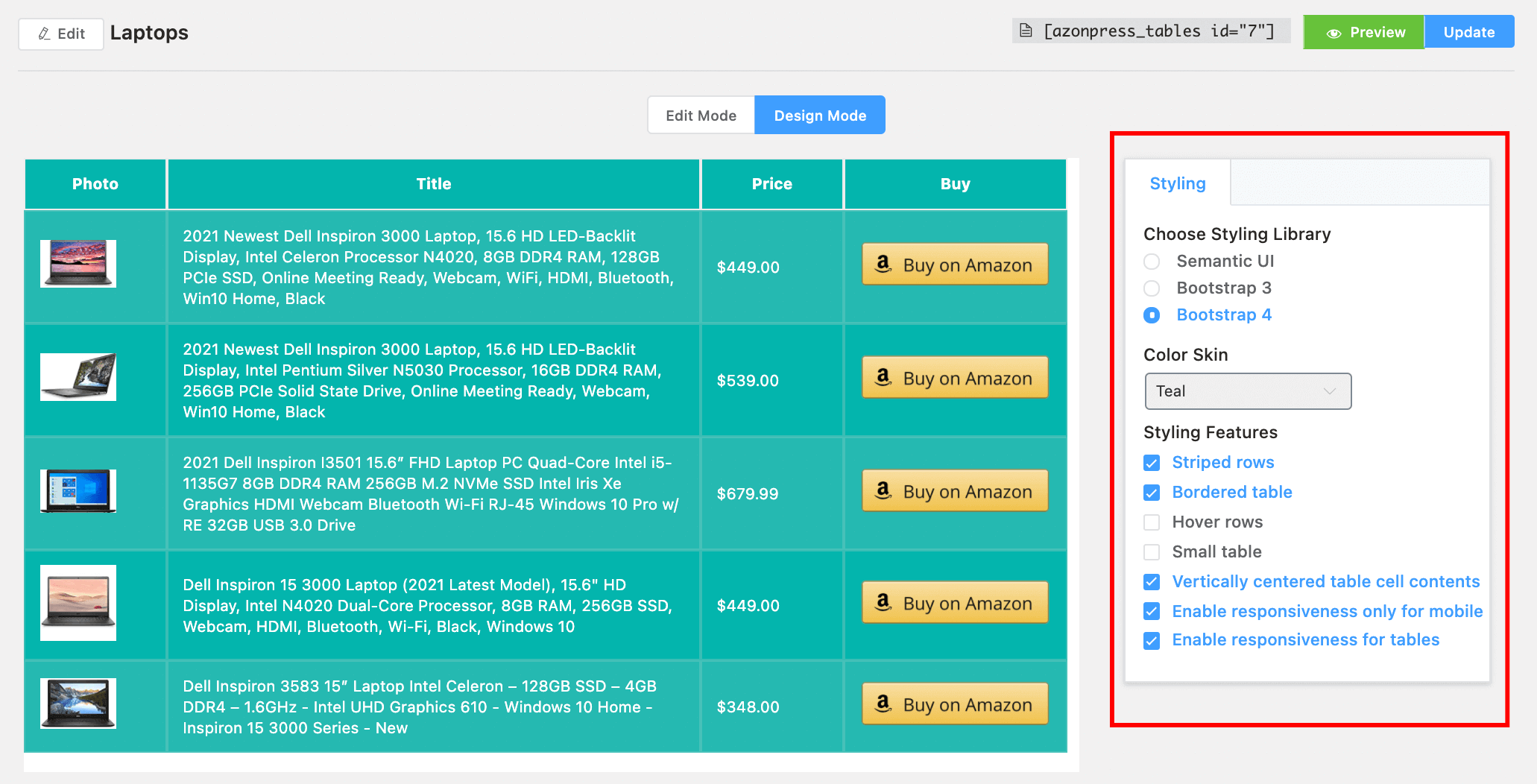 If you want to apply any custom CSS, you can do it by clicking on the Custom CSS button, which is just at the top of the dashboard.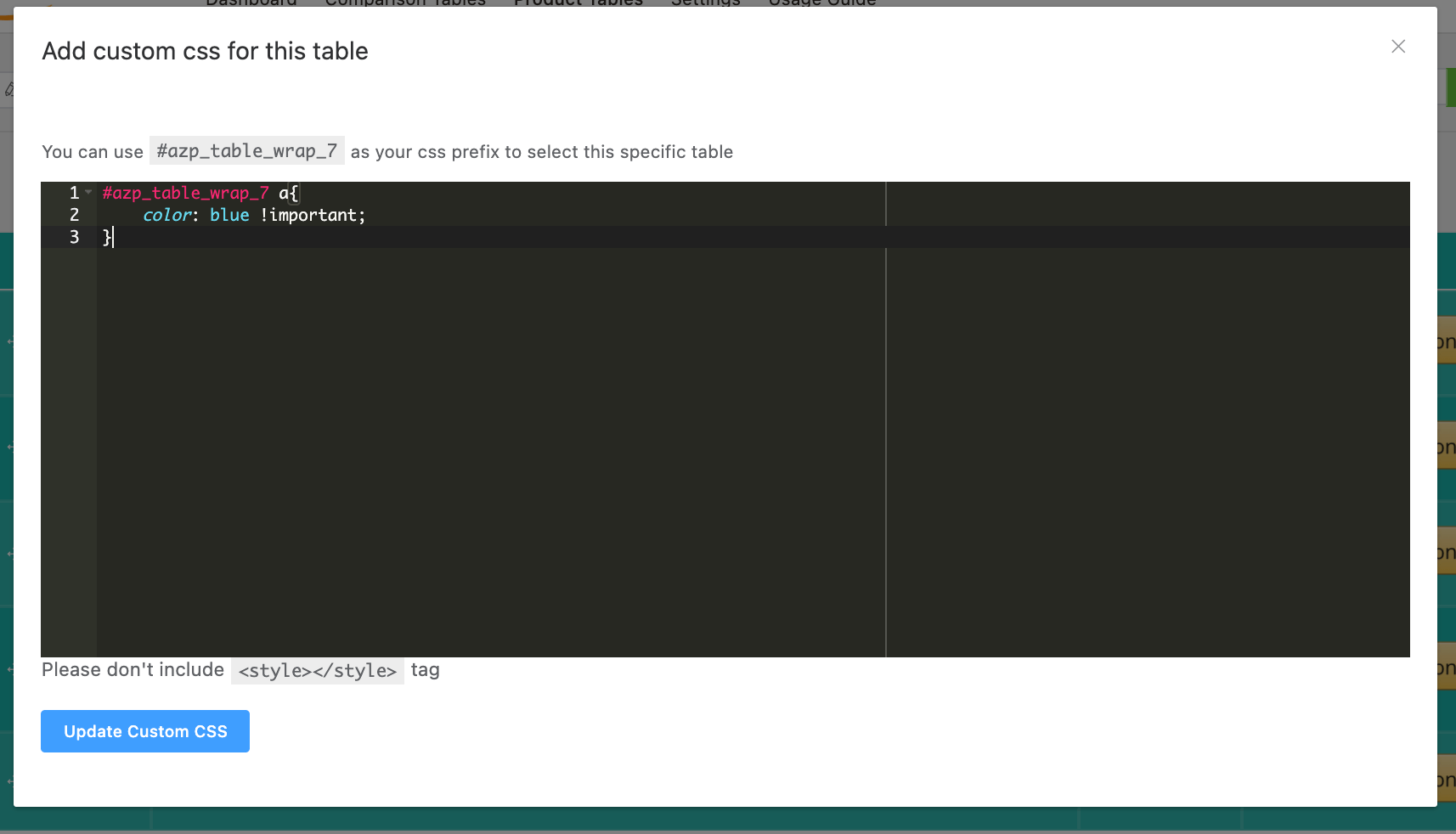 On the other hand, you can change the product's title by hovering over the Actions bar and, after that, clicking on the Edit icon. A new pop-up window will appear on the screen, and you can change the title from there.

This is how you can customize the product table according to your proper design.