Add columns in Product Tables
You can add any column easily in the product tables with AzonPress plugin. Even, you can delete, alter columns easily according to your requirements.
To add a new column, click on the Add Column button. 

A new pop-up window will appear on the screen, as in the below screenshot. 
Write the column title on the first box of the pop-up window.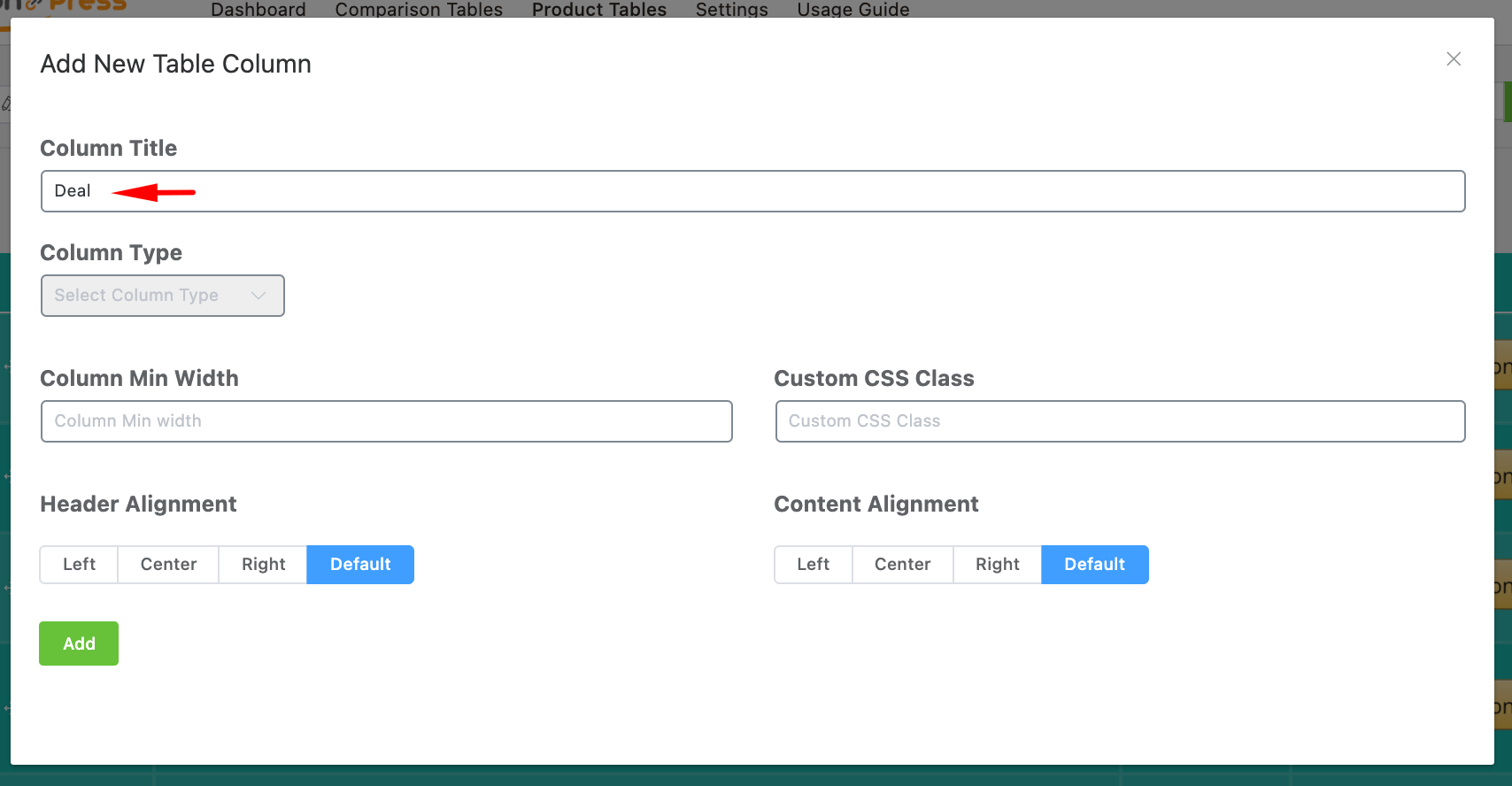 Select the column type by clicking on the Column Type and pick the appropriate type.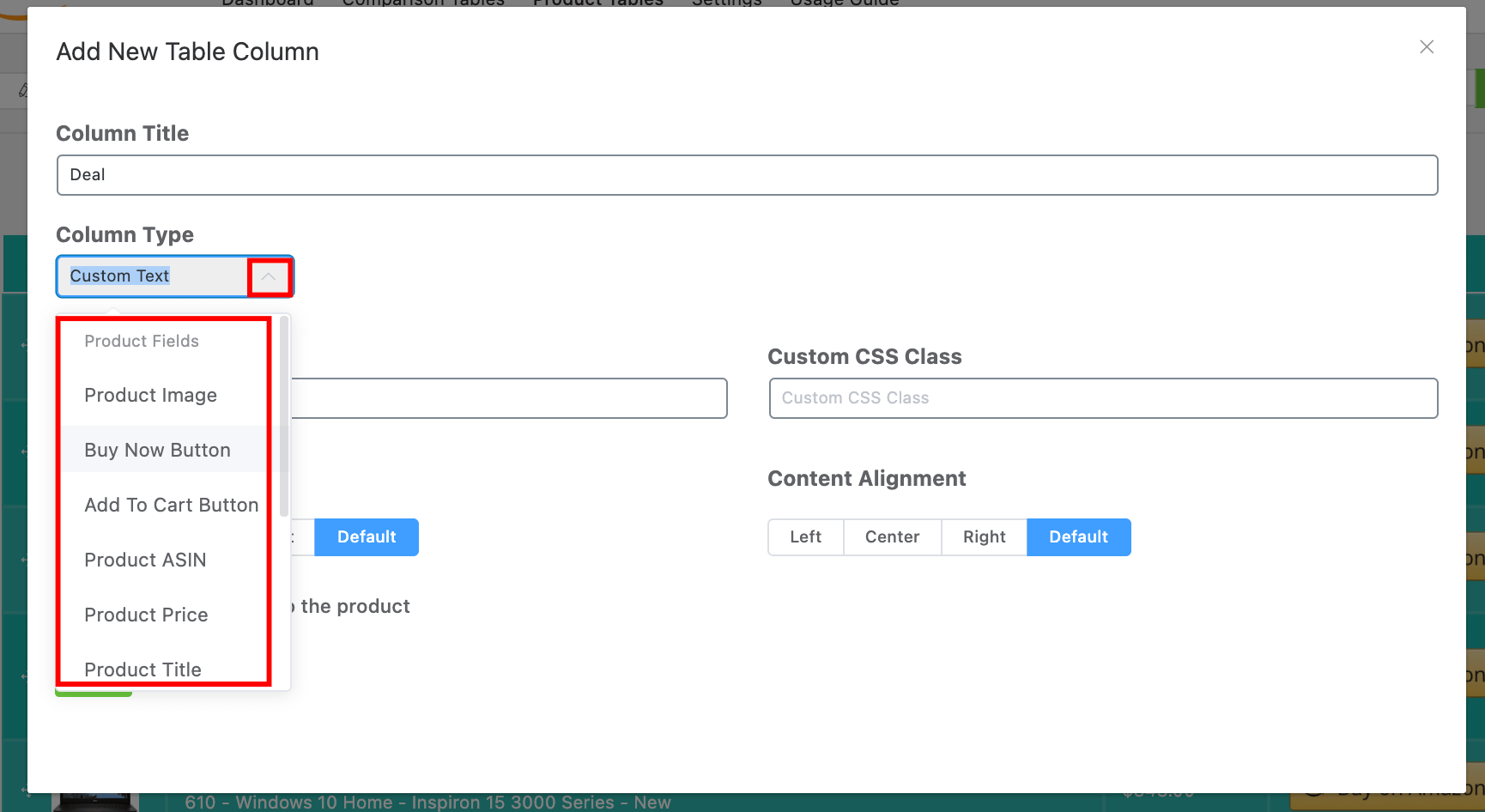 Now, set the minimum width of the column. Remember that it is not mandatory to put a minimum width value in the column because AzonPress can give here a default value for the new column.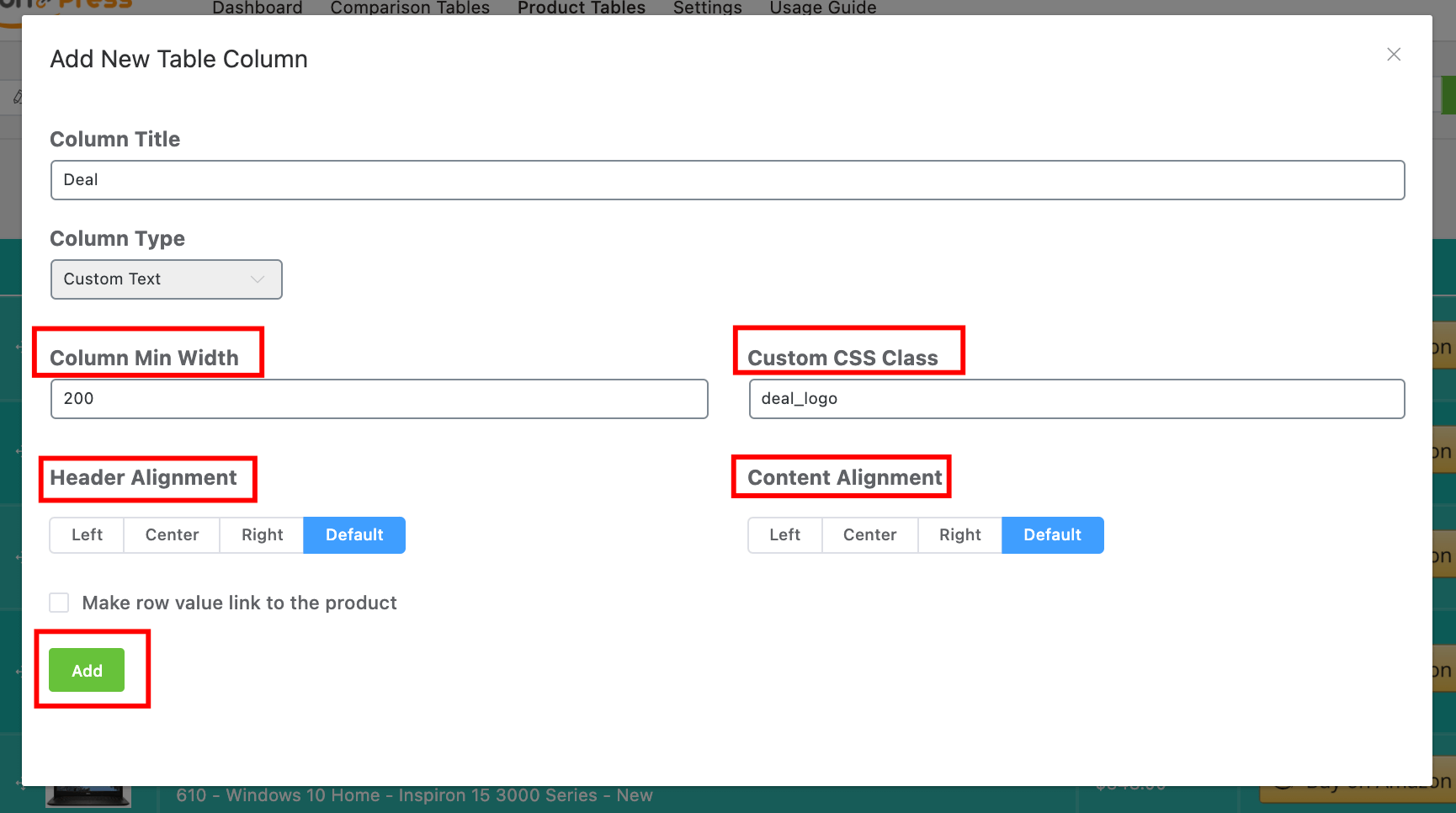 If you want any custom CSS Class, you can do it in the Custom CSS Class box.