Product Elements
Product Elements can help to inform consumers easily regarding products. It is one of the important feature so that a consumer could easily understand about any product by using less time.
Add a classic block on your page/post.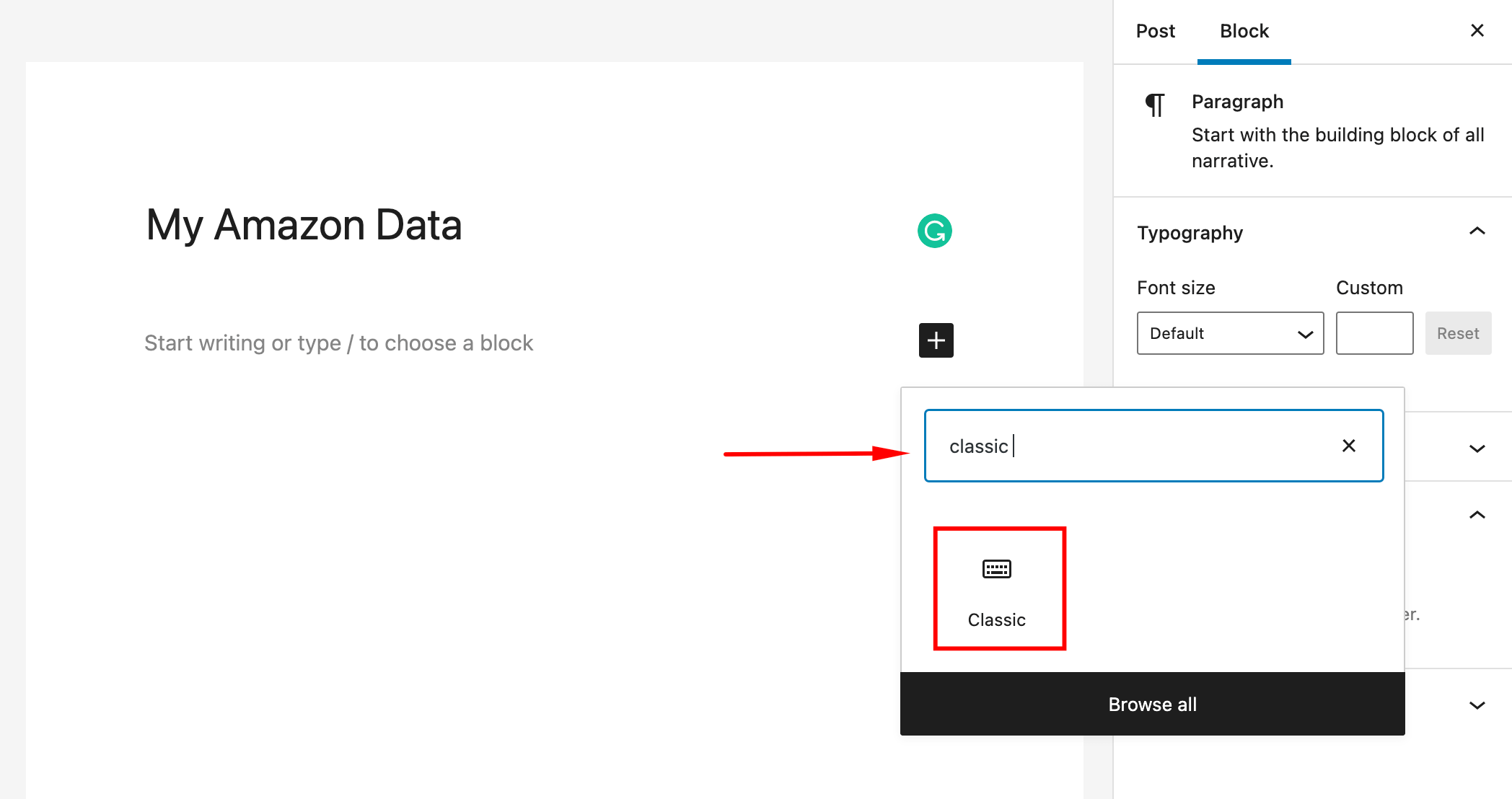 Click on the Add Media icon from there.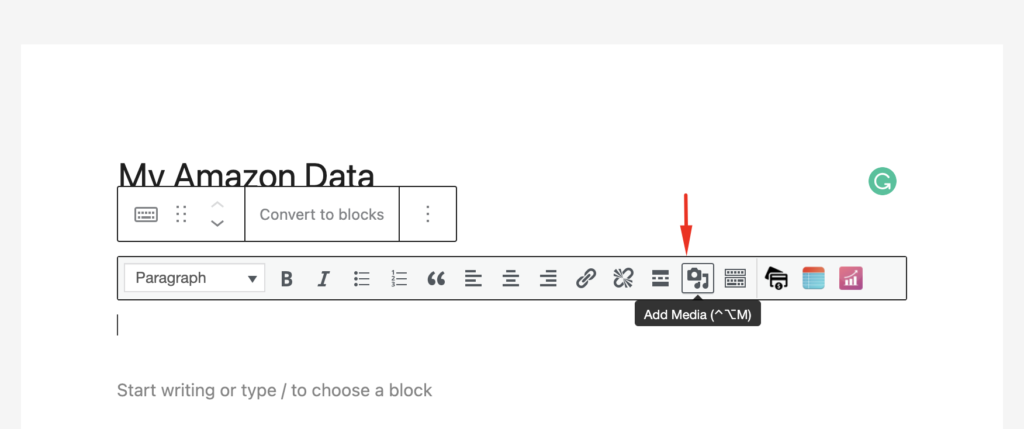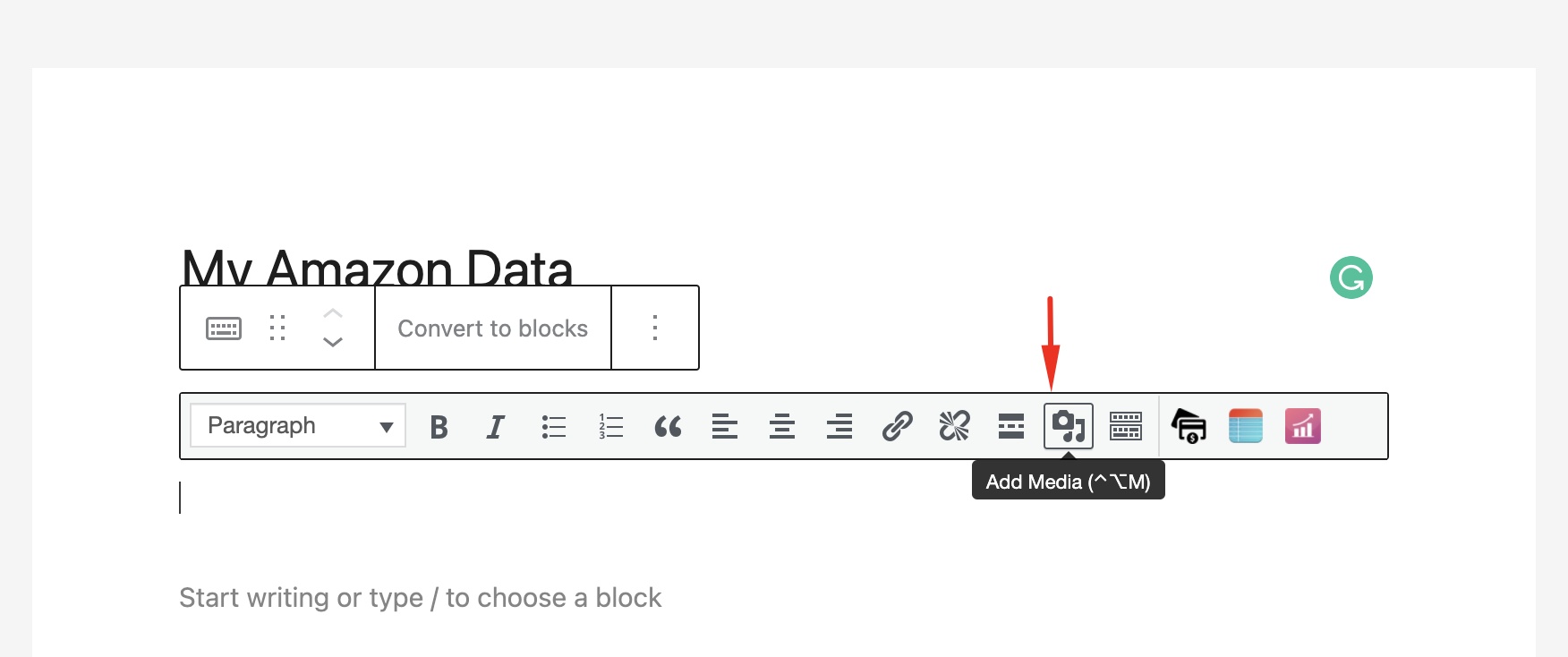 A new pop-up window will appear on the screen. Click on Azonpress from the left sidebar. Now click on the Product Elements box from the top.

Write the product title you want to change elements and click on the Search button. Now, you can see all products there as the below image as well, as some more options will be displayed under every product, such as Text-Link, Product Image Link, CTA-Link, and Feature Box. Feature Box doesn't have any customizable settings, but other elements have individual settings.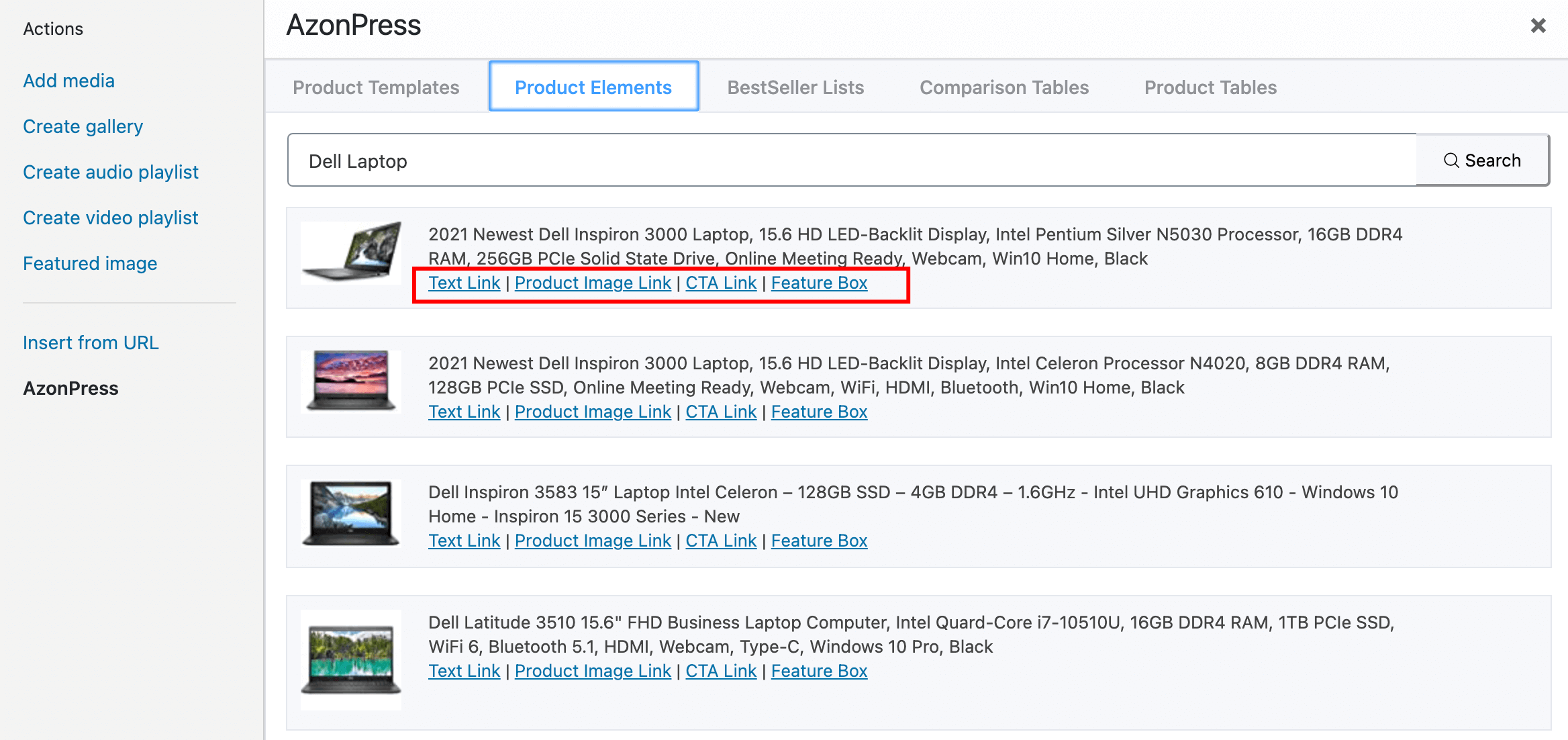 In the Text-Link option, you can change the link text (title). If you want to open any product in a new window or use nofollow, you can select the option for that here too.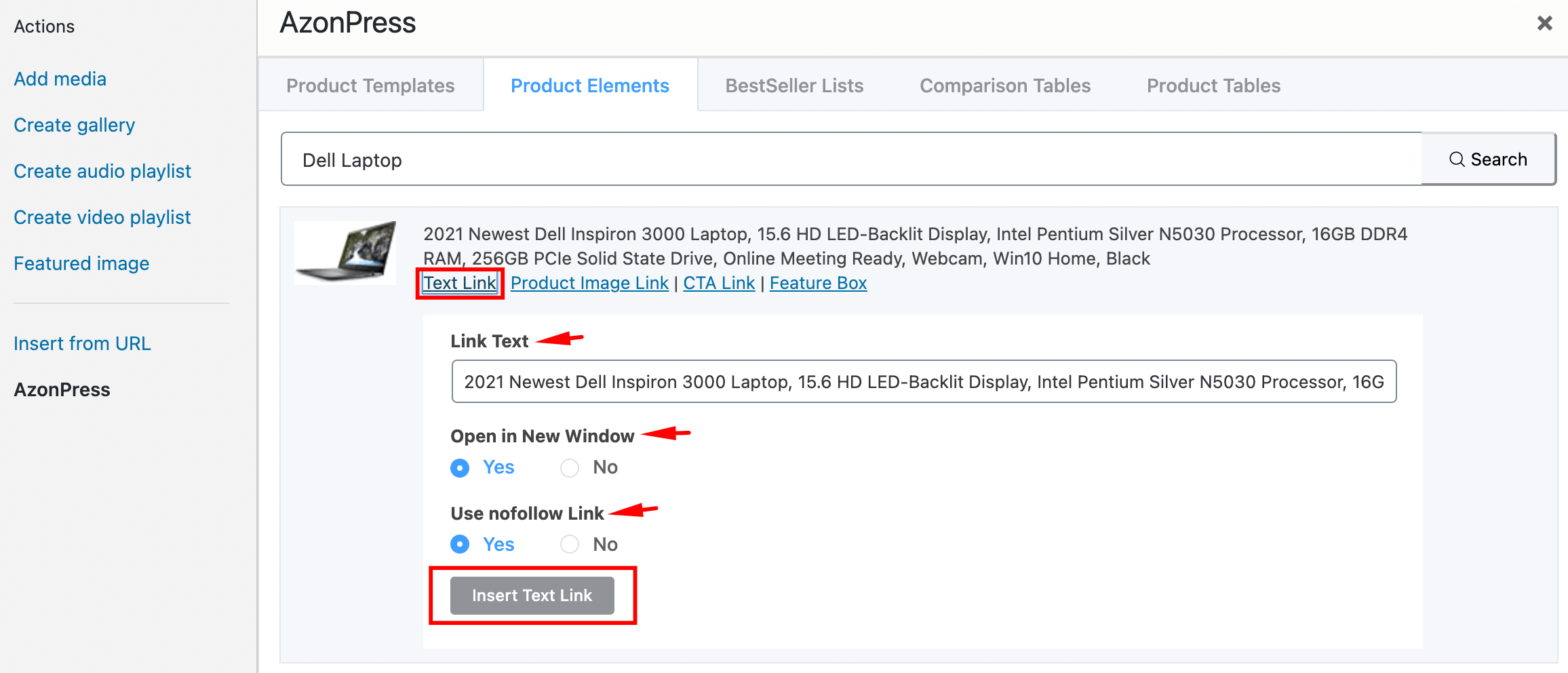 You can change the product image size, too, by clicking on the Product Image Link button.

Even you can change the purchase button by clicking on the CTA-Link, as in the screenshot below.