Grid Template
You can use the grid template for symmetrically exhibiting your products so that customers could easily conceive the ins and outs regarding a product. Below, I will illustrate the whole process for using grid template for displaying products.
Add a classic block on your page/post.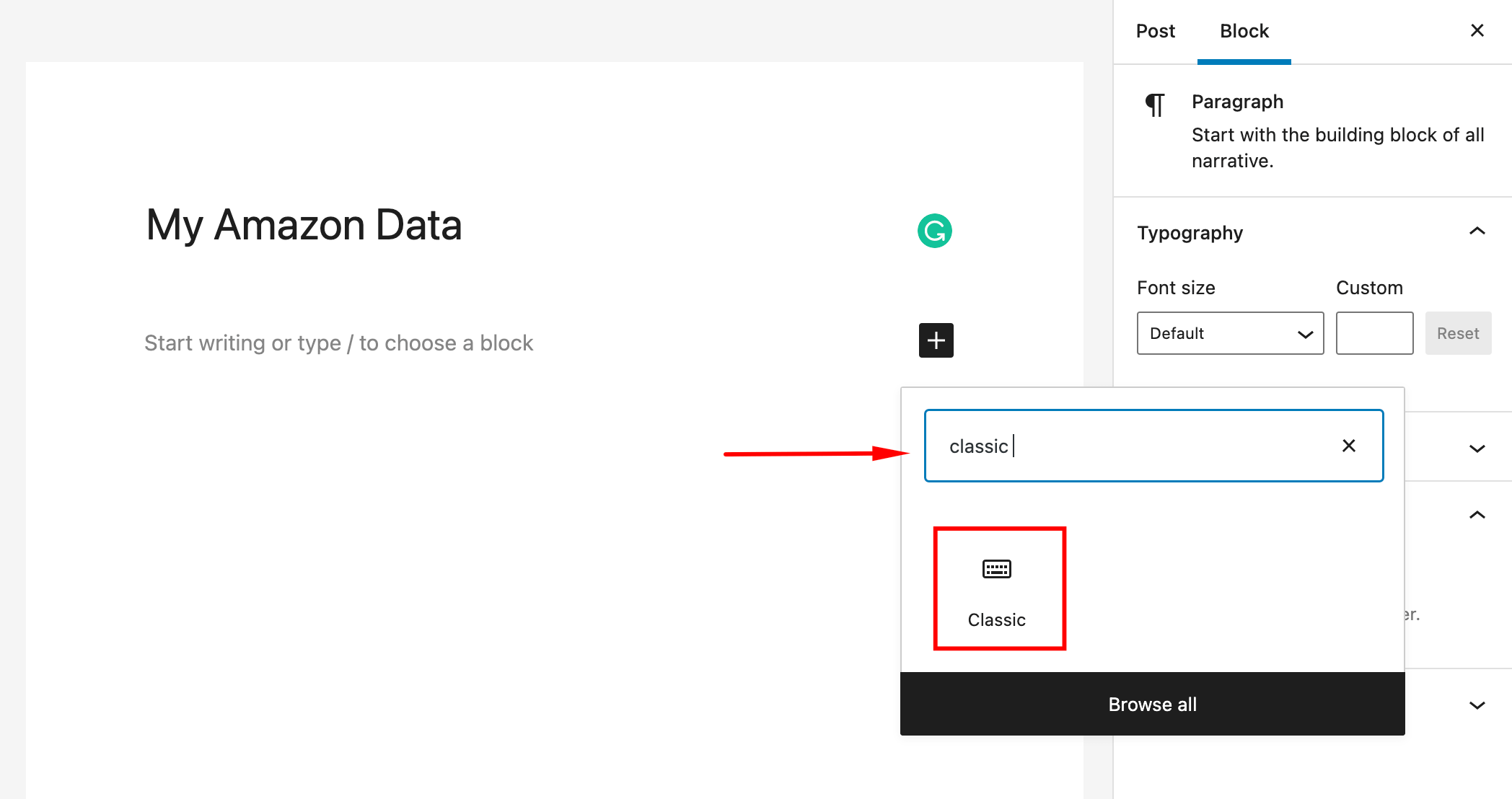 Click on the Add Media icon from there.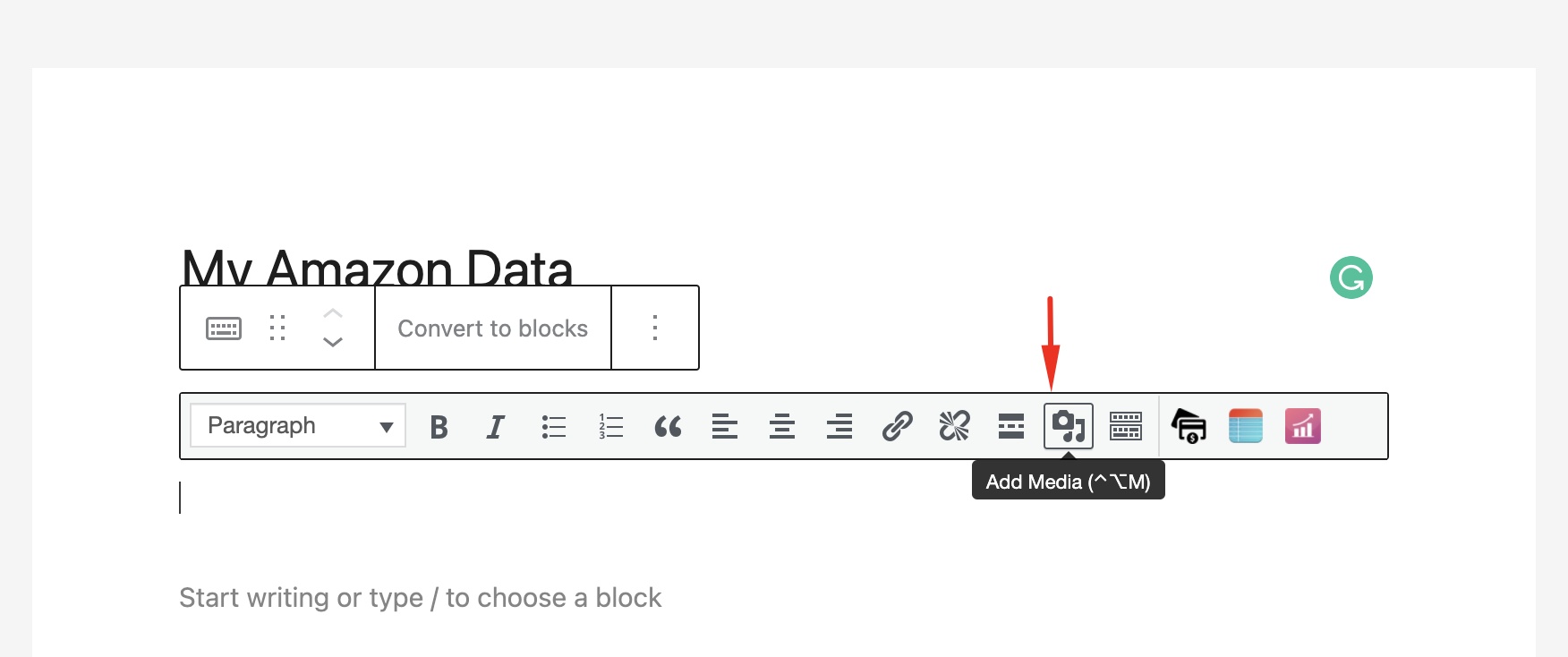 A new pop-up window will appear on the screen. Click on Azonpress from the left sidebar.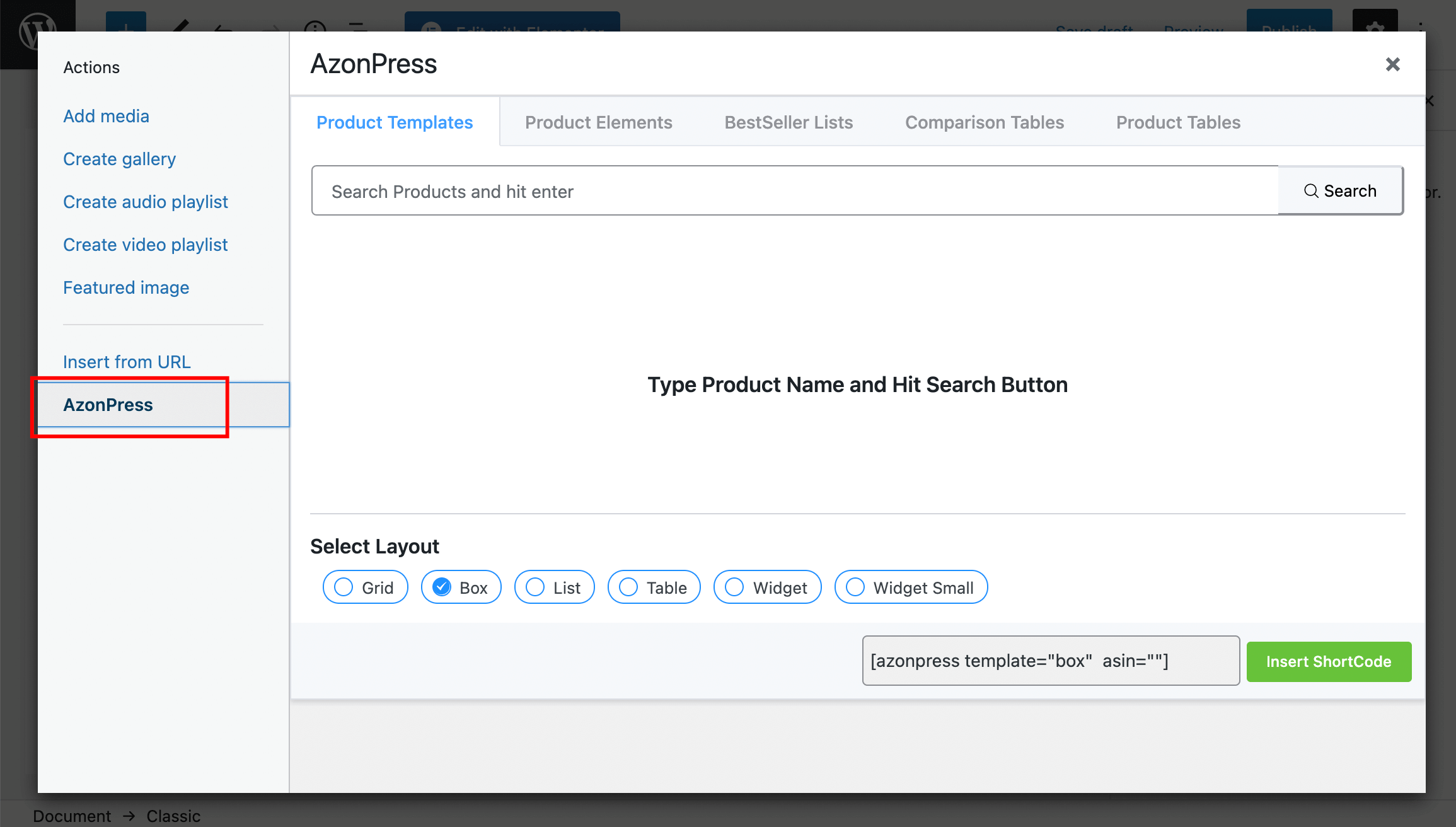 Now, you should write the name of the product on the search box that you are looking for affiliation here. For example, Dell Laptop. Hit the search button.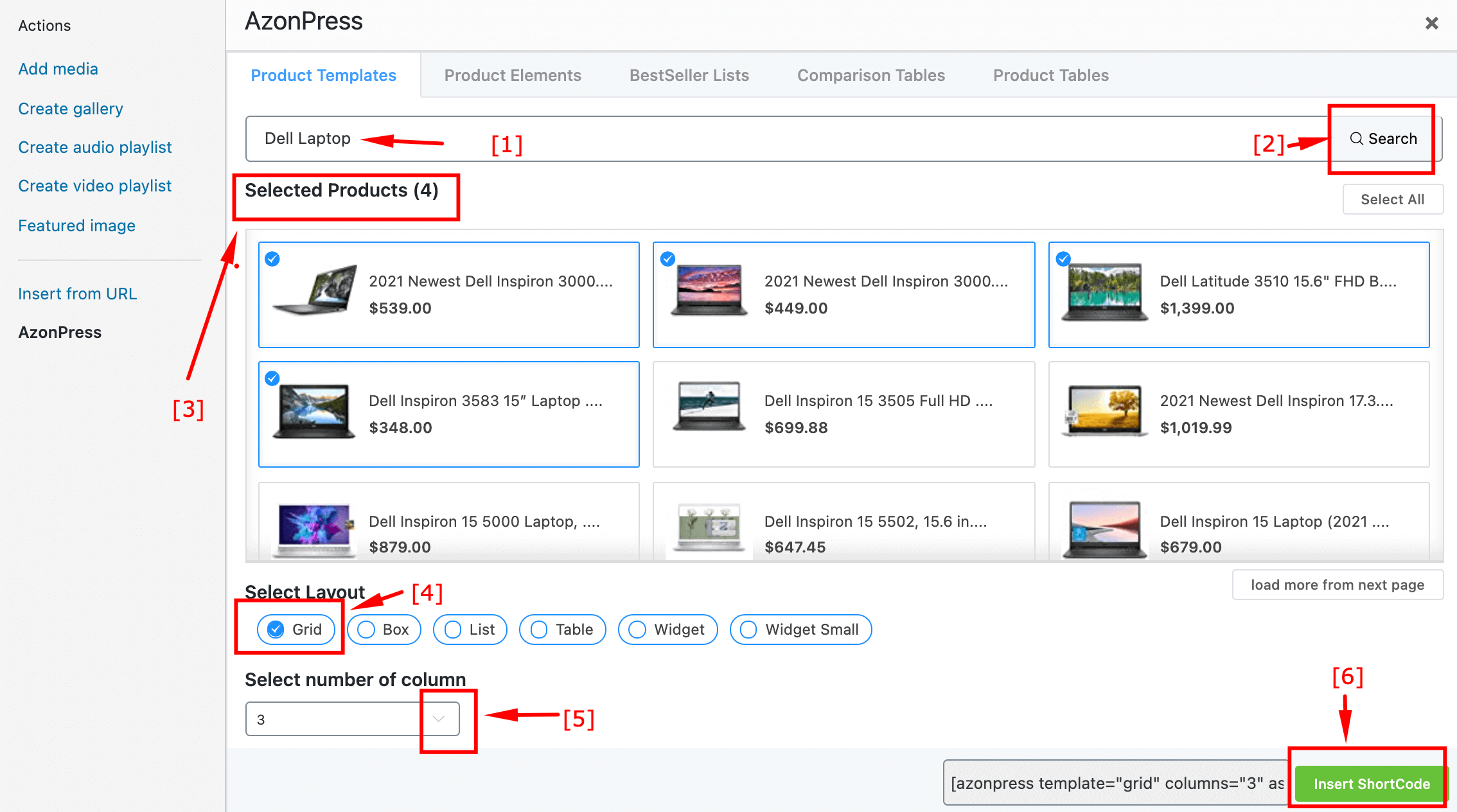 After that, all your desired products will appear on the screen. Now, select which products you want to display on the screen. You can select all shown products by clicking on the Select All button (top right corner)
Then, in the layout option, select the Grid box. After that, select the column number of the table. 
You can click on the box to select your desired number of columns same as in the above screenshot.
You can select column numbers according to your requirements from the column box.
After selecting the desired products, click on the "Insert ShortCode" button.
When you click on the Insert ShortCode button, the plugin will directly fetch the product's information from Amazon on the post page.
Click on the Publish button. 
It will insert the shortcode on your classic block.

And you can see the outlook of the page in the below screenshot.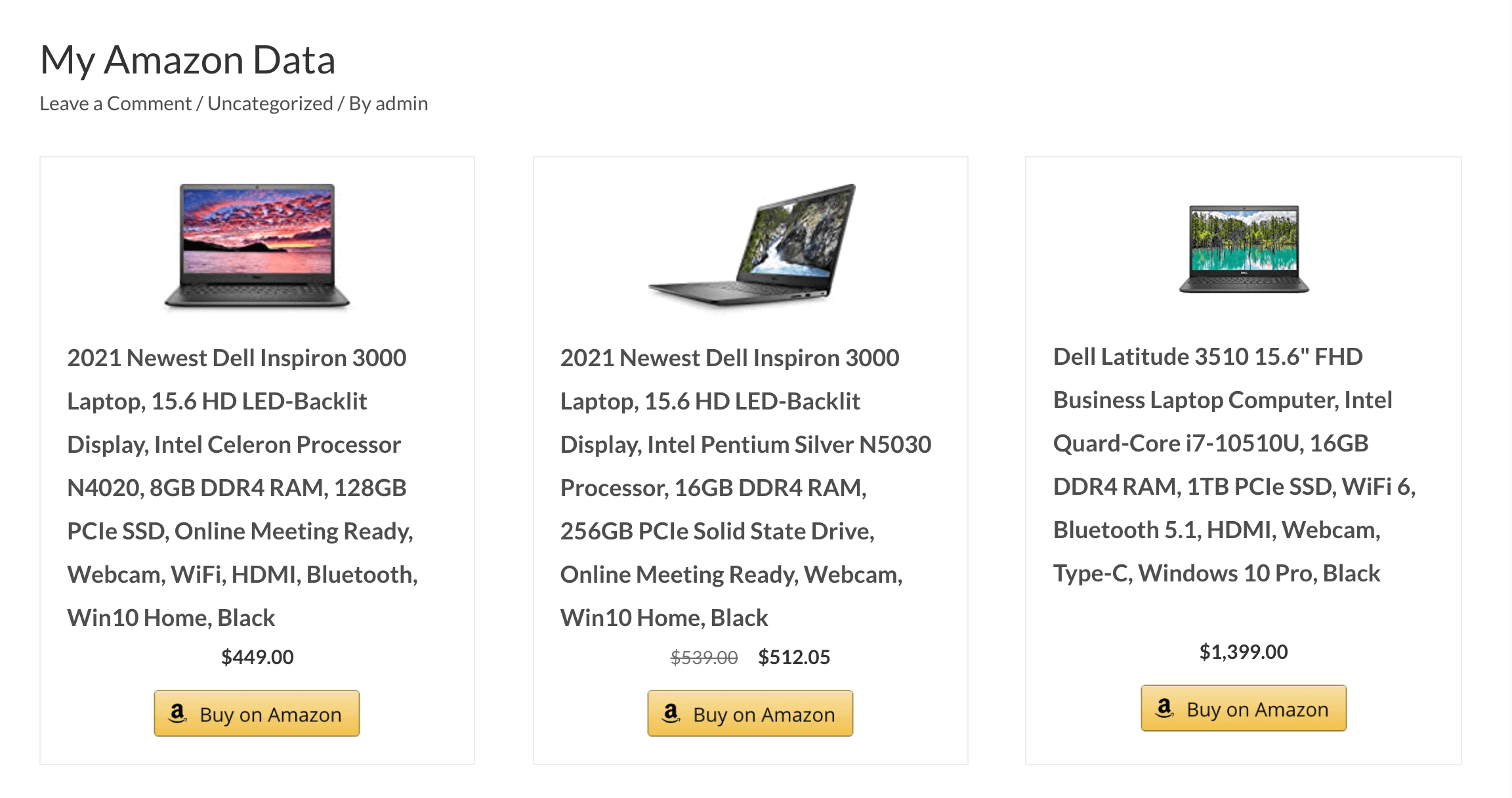 Here is the ShortCode for the grid layout. You can use this code directly on the page and put ASINs (Amazon Standard Identification Number) in the "….." (double quotations) separately using a comma (,) after every ASIN.
[azonpress template="grid" columns="3" asin="B08X1D9WWJ,B08X1CKDRG,B08MDXQ6MJ,B08HSNRFTX"]