How to use AzonPress with Gutenberg
AzonPress is a standard Amazon Associate plugin for WordPress. This plugin offers an advanced feature that enables you to display Amazon Products using the Gutenberg editor. 
So without further ado, let's show you how to use AzonPress with Gutenberg. Just follow the simple steps given below.
First of all, go to the Posts from your WordPress dashboard & click on the Add New button.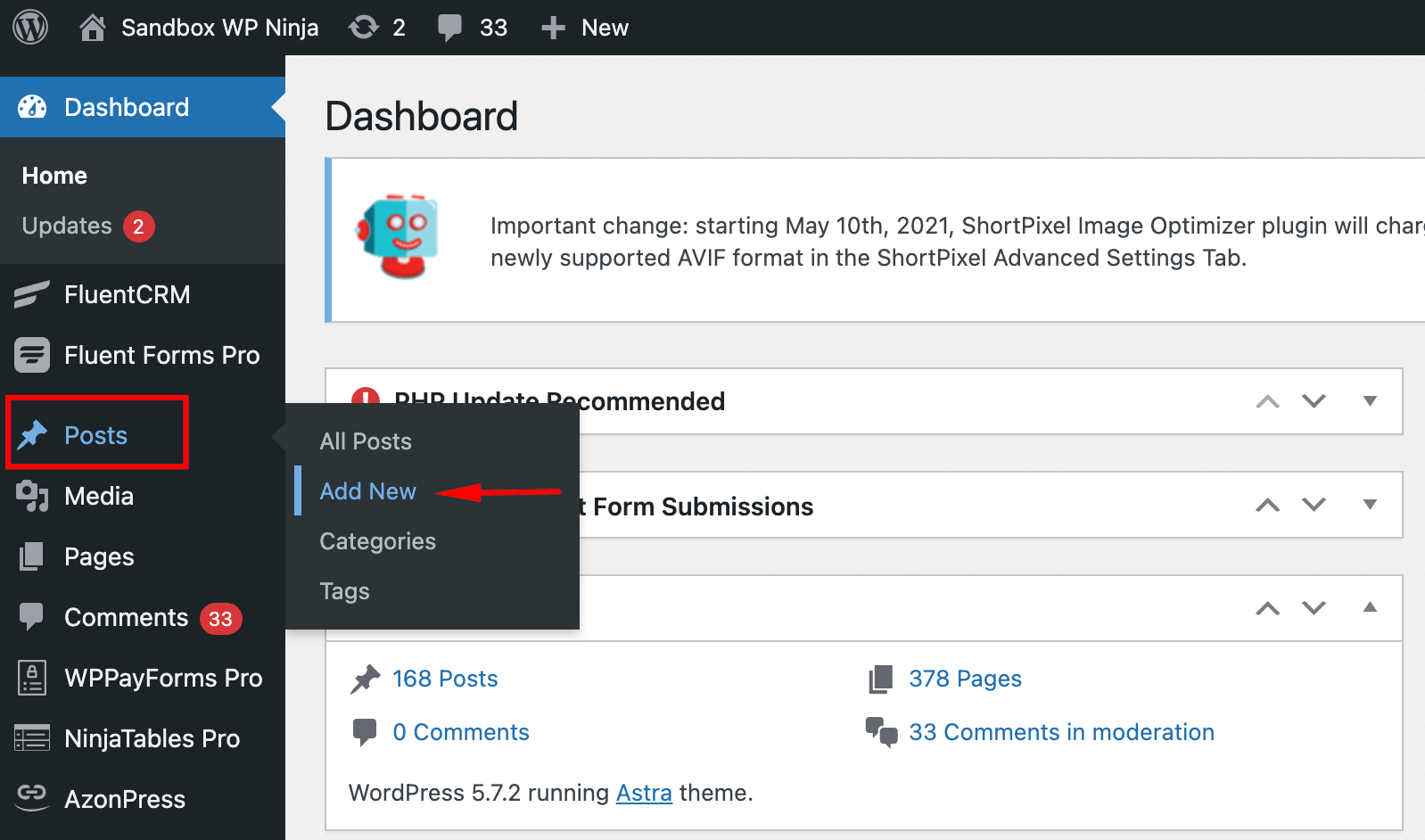 Then add a suitable title for the post you want to work on. In this example, the post's name is 'My Amazon Data'
Click over the Plus(+) icon of the Gutenberg editor & select the Classic WordPress editor.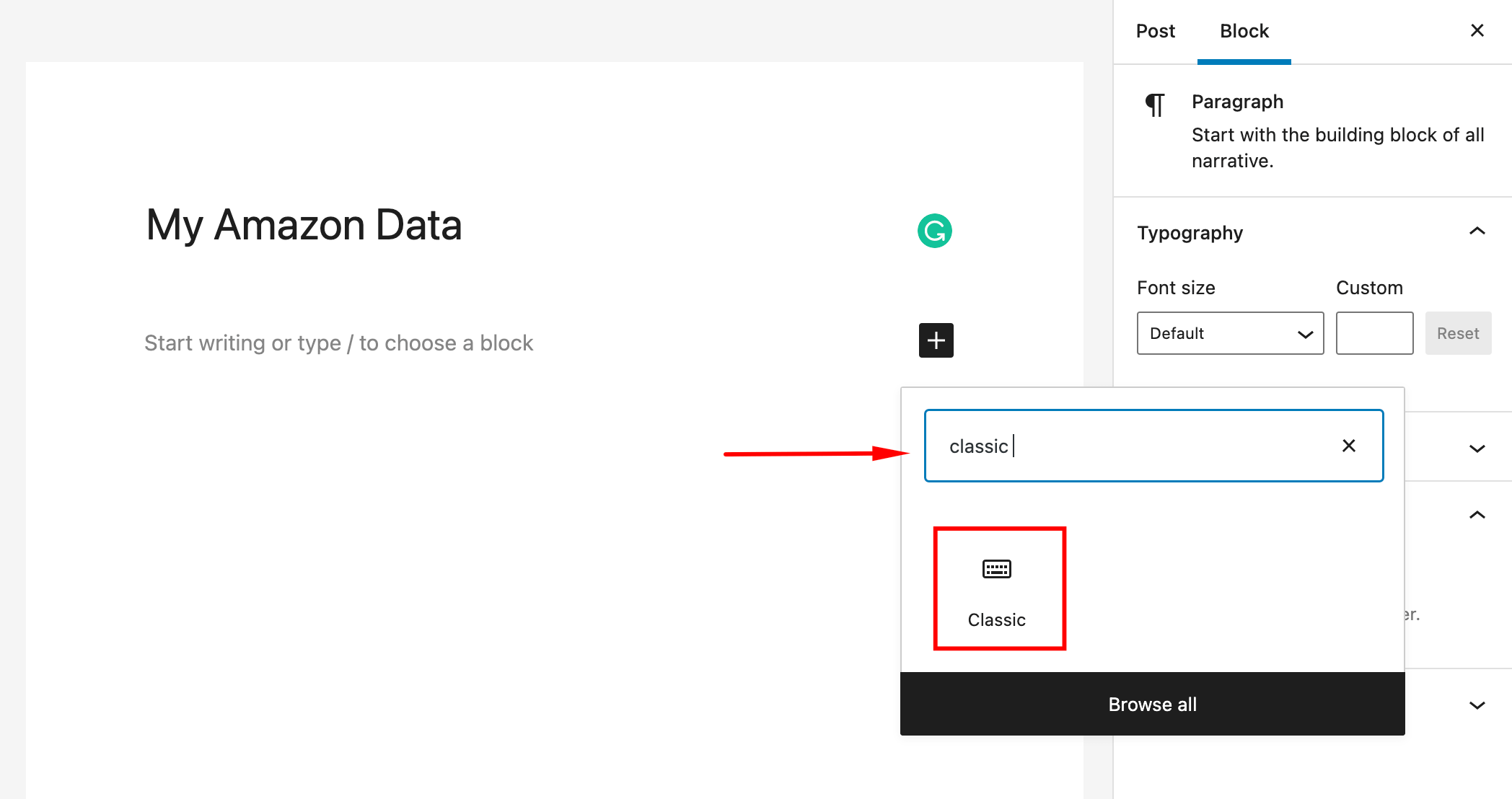 Next, on the classic editor, click on the Add Media option. Then you will notice a pop-up window appearing with a couple of options. On the left side of the window, click on the AzonPress option.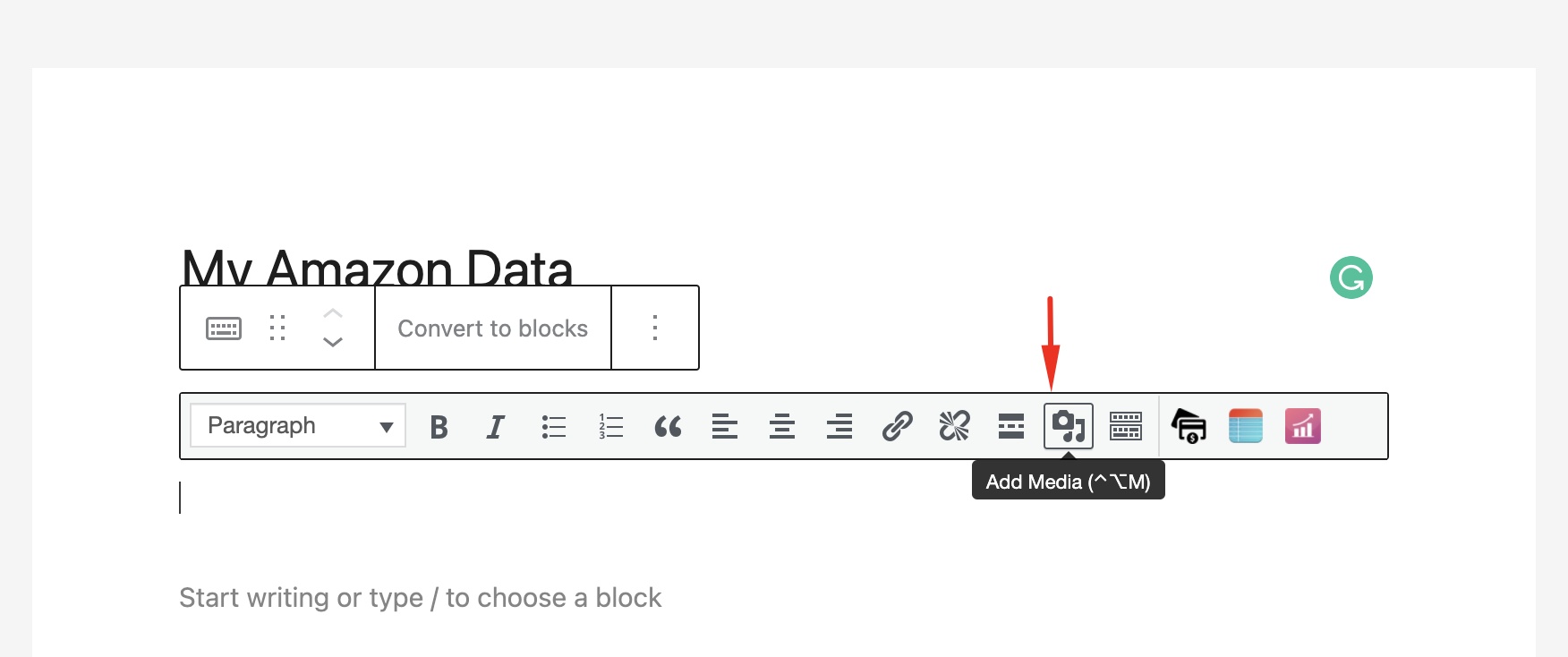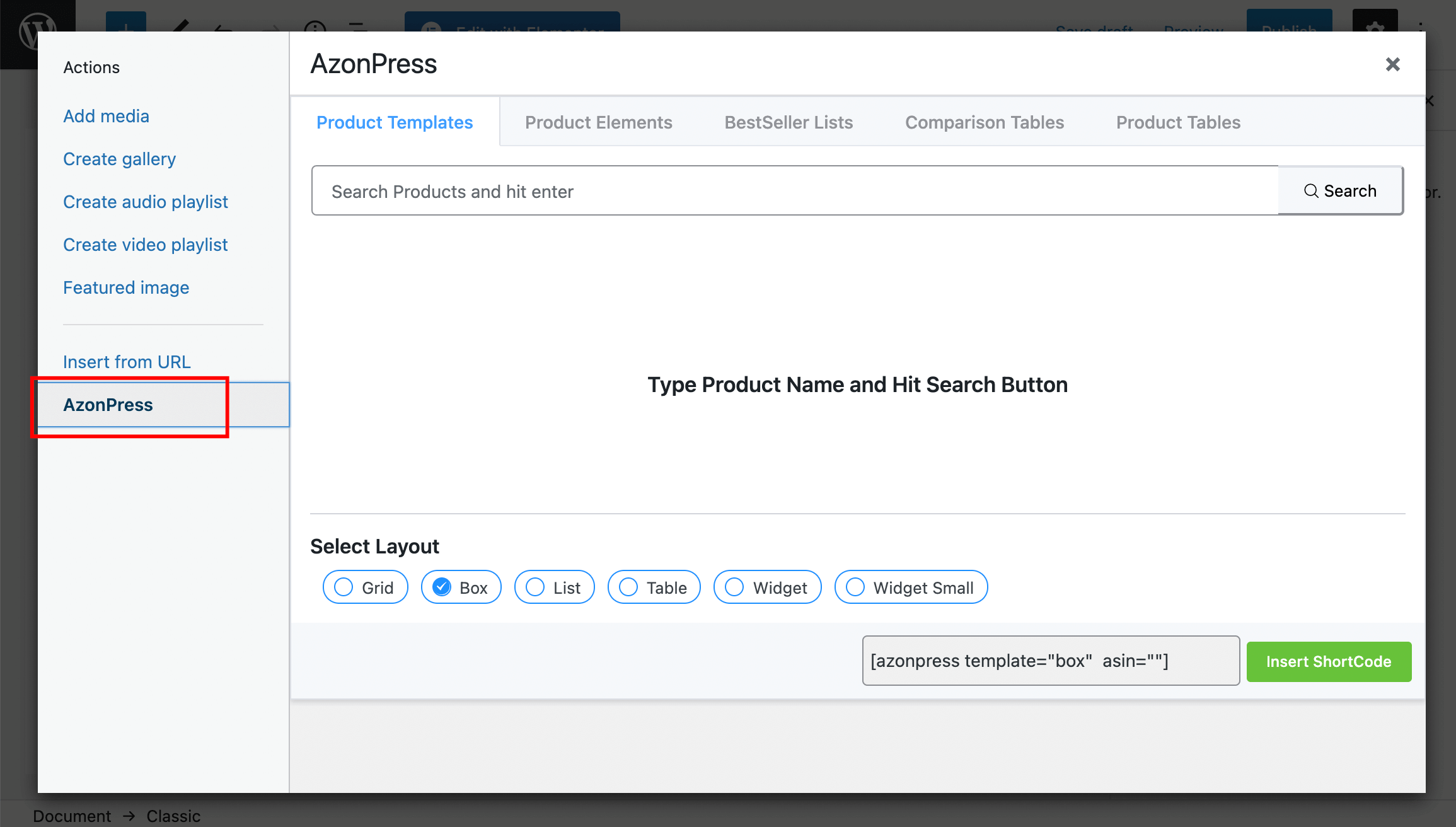 Now you can look for any kind of product you want in the search box of the Product Templates tab. These products are displayed right below the search box.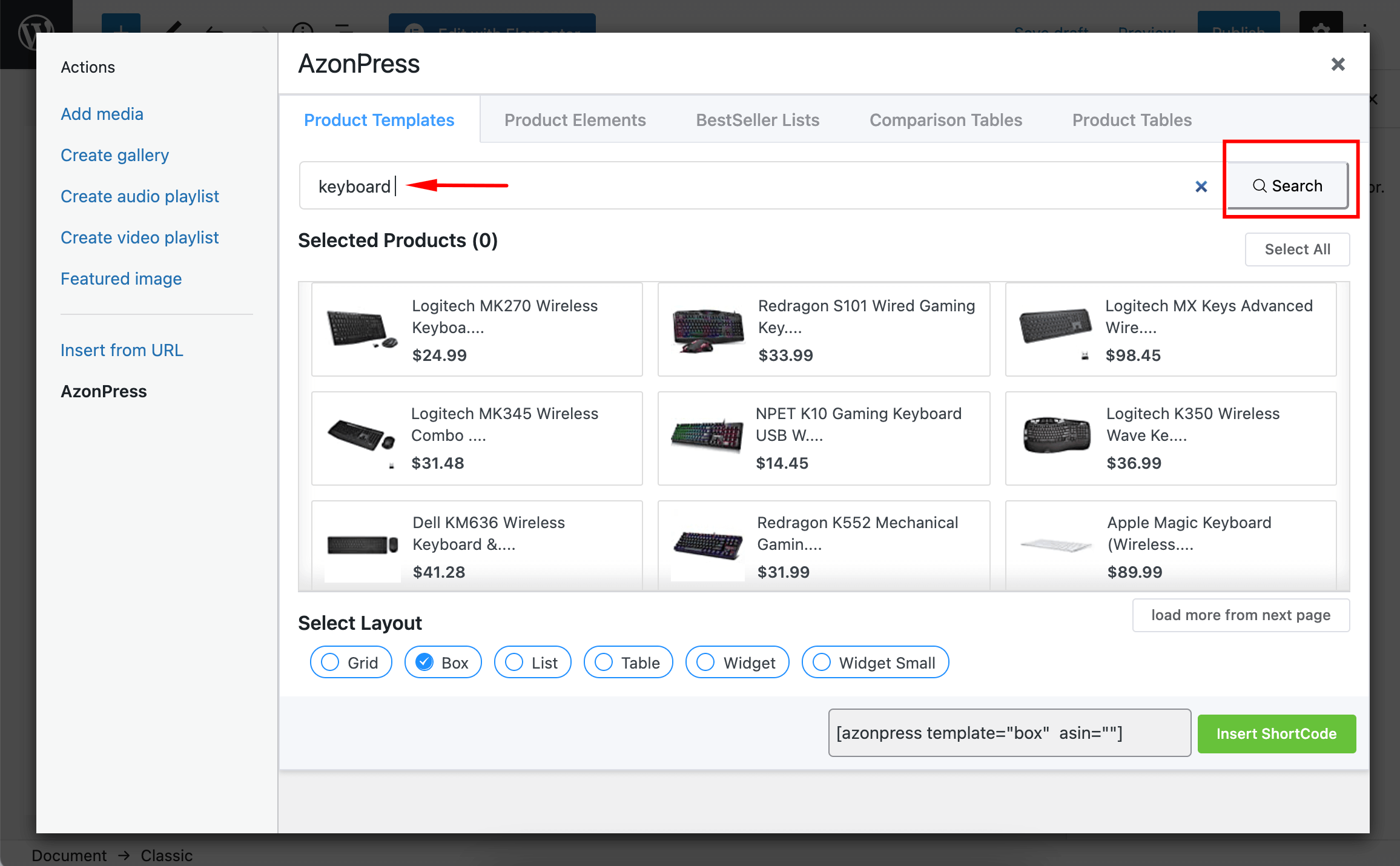 You can choose what products you wish to show on your page by clicking the specific product. After that, you can select the type of layout to display. Such as Grid, Box, List, Table, Widget & Widget Small.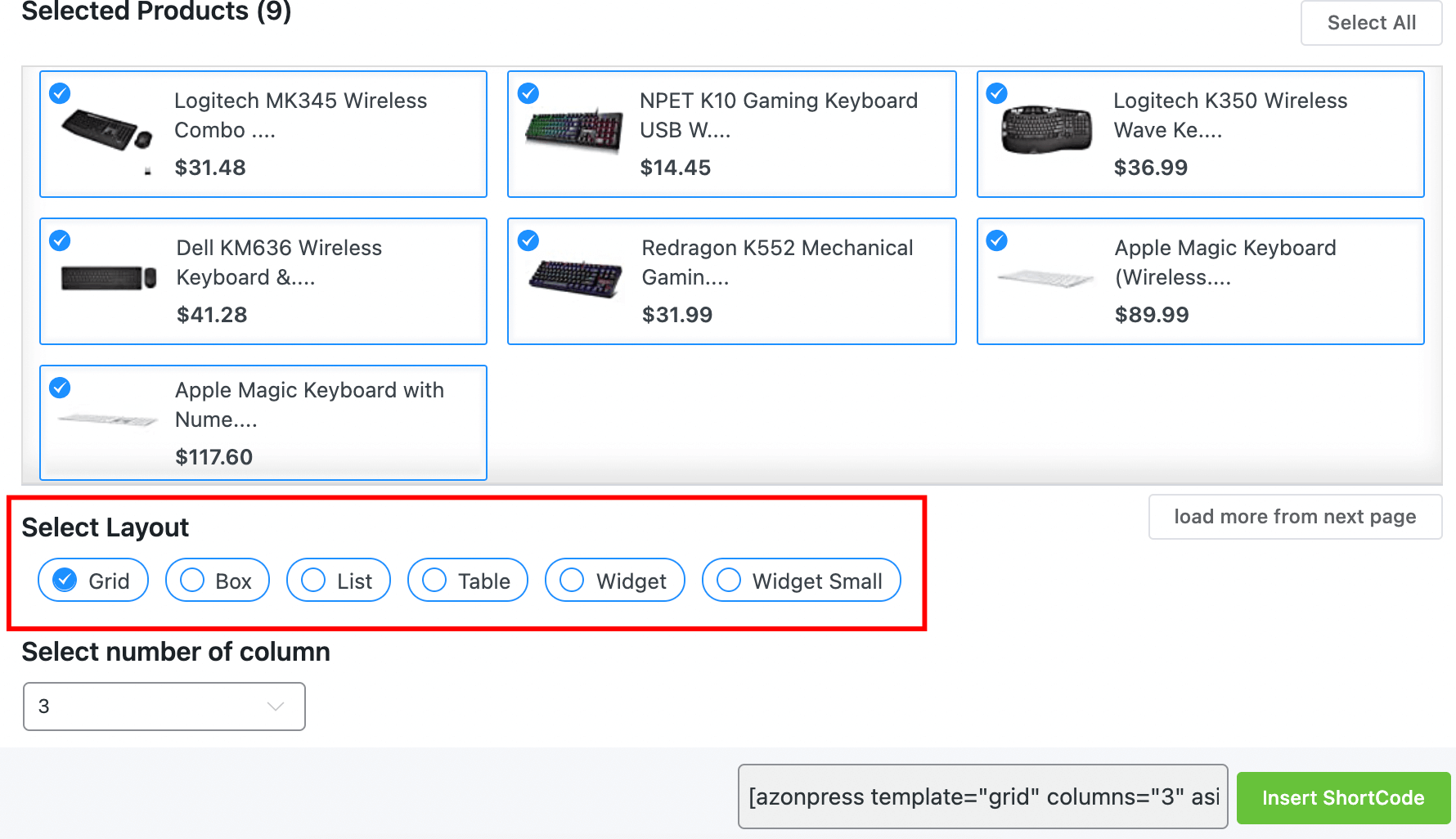 You can also select the number of columns if you choose the Grid layout.
The last step is just to copy and paste the shortcode. You can do this by clicking the Insert Shortcode button. And paste this into your post page, then just click the Publish button. And you're good to go!