How to create an Amazon comparison table with AzonPress
To create a comparison table with AzonPress, go to the plugin from your dashboard. Click on Comparison Tables, and you'll see a window like this: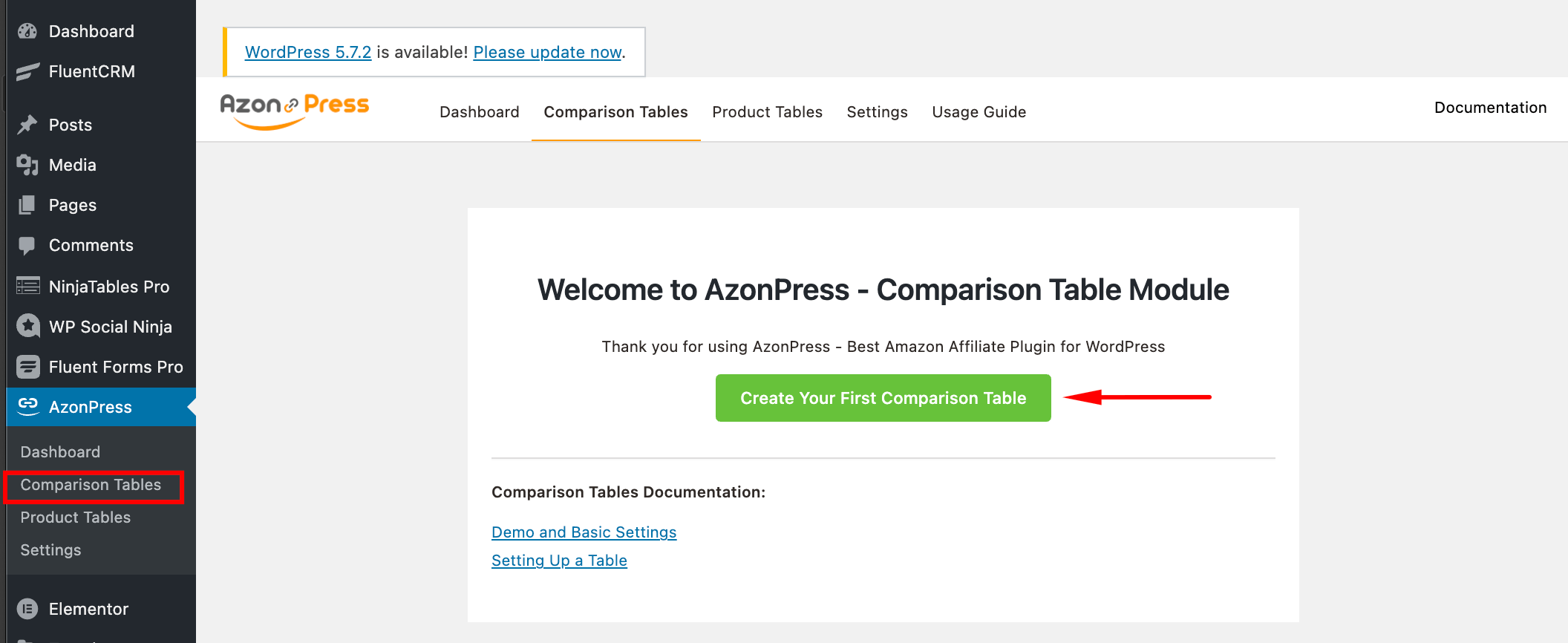 Click Create Your First Comparison Table
If you have already created tables with azonPress, then you'll find Add New Comparison Table when you get Comparison Tables from the dashboard.

Give your table a title. Now search for the products with keywords or ASIN numbers.
A list of products will appear on the window. Select the ones you want to compare. Now click on Create Table.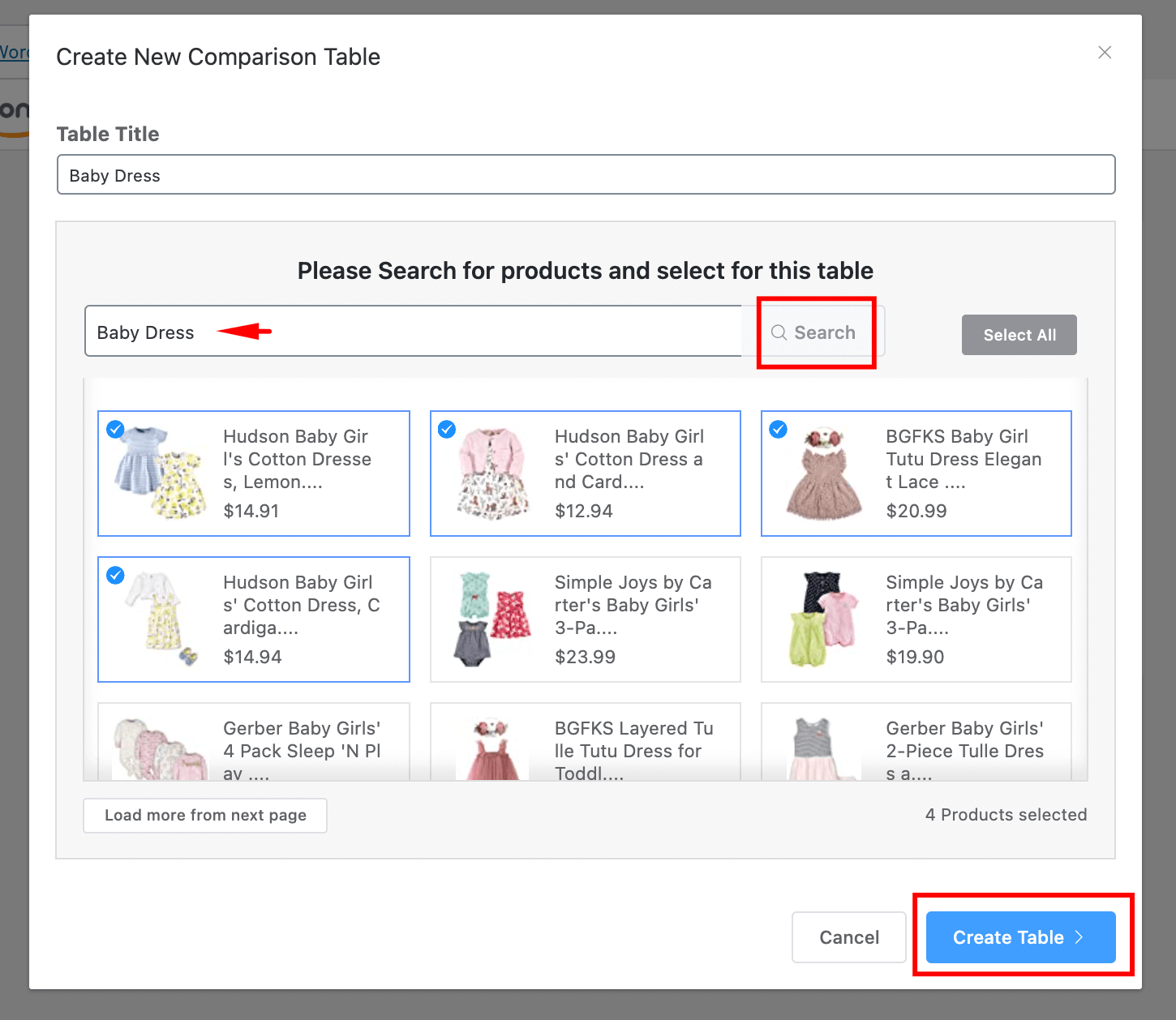 Want to add another product? Go to the bottom of the page and press on Add Product. It will take you to the product search page again.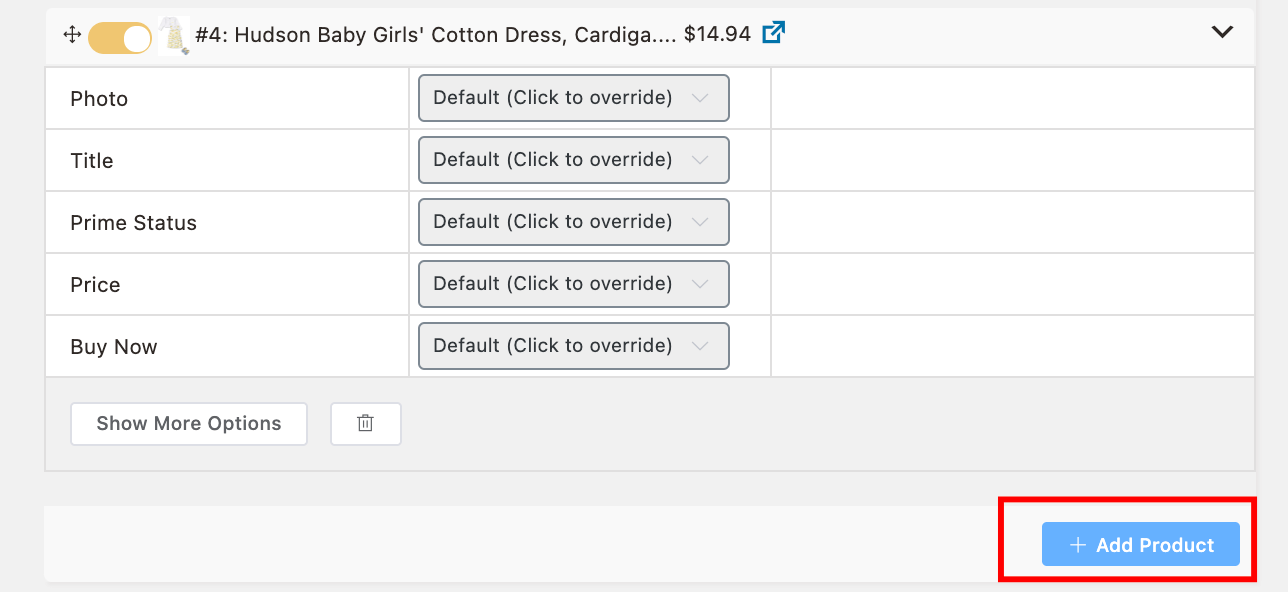 If you want to change the value of a column, you can perform that from a list of options. Choose the appropriate one from dropdown items next to column names.
You have two more options for showing the table title and table description in the front end. When you go to edit a table, look to the right and look for these two under the Appearance Settings.

After completing everything, click Update, and your table is ready to display.
Now, to customize your products comparison table further, let's go to Settings → Appearance Settings.
To redirect the visitors to an external page, check the New Window option. If you select No Follow, the link will not pass the link juice.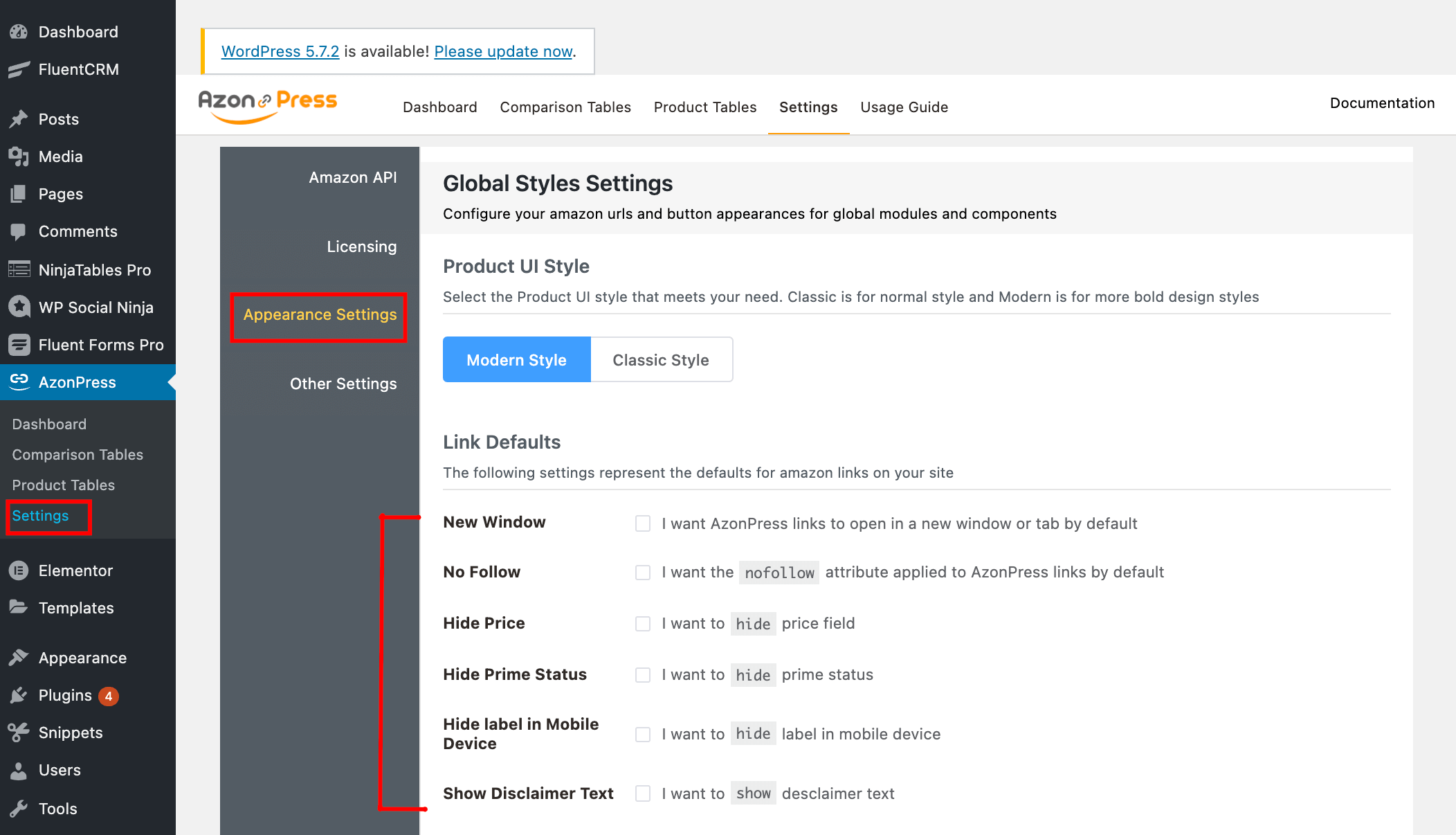 There are multiple buttons for Buy Now and Add To Cart. Choose any button you like and Update Settings.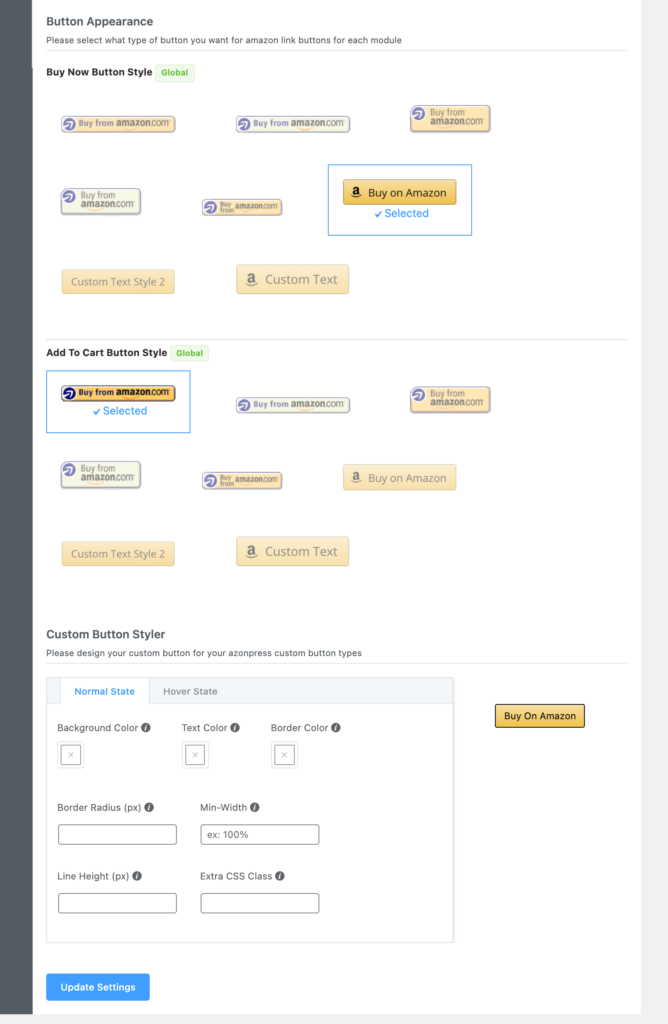 Edit comparison table rows
Have you already created comparison tables with AzonPress? Let's edit the table rows to add more products.
You can drag the rows up and down. With every row, you'll get dropdown items under Product Data, Elements, and Custom Output. Select the one according to your need.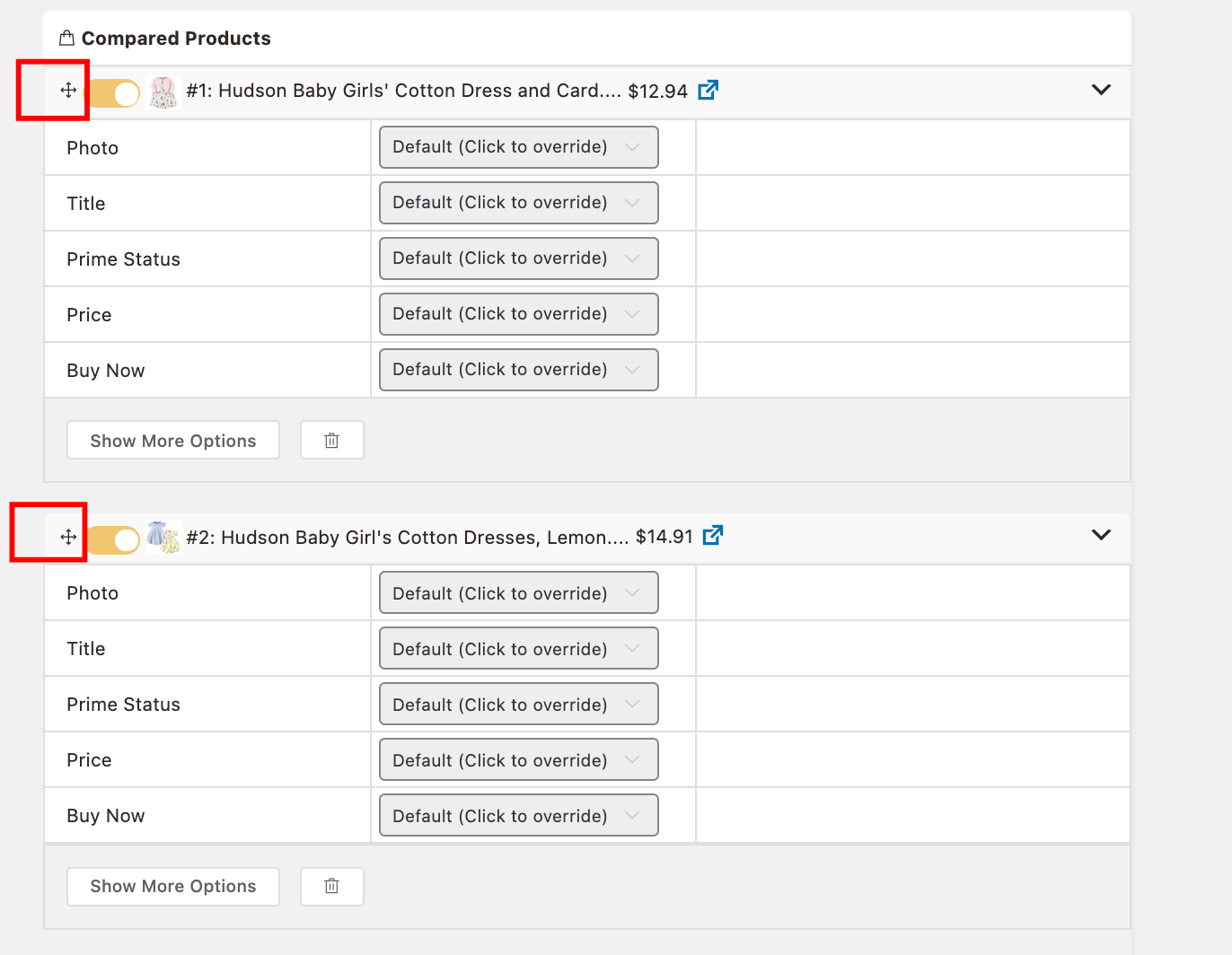 To add a new row, click Add New Row button. Give the row a name or leave it blank. From the right box, choose the status of this row, for instance, price and reviews.
Did you notice there's a switch button beside every row on the top left? If you want to turn off a particular row, you can use this option. Whenever you need it again, switch the button on.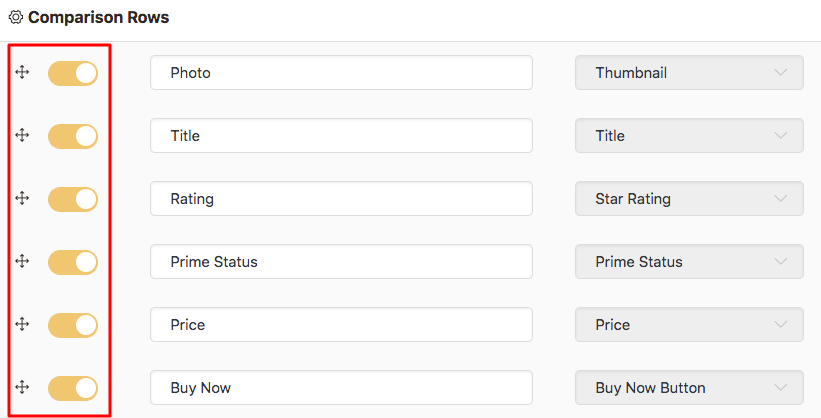 Every row brings with it a list of dropdown options to change the value of that row. You'll find these elements to override the default value: Short Code, Custom Text, Custom HTML, Yes/No, and Custom Star Rating.
There's a Show More Options button below every row block. By clicking this button, more options will appear to feature a column.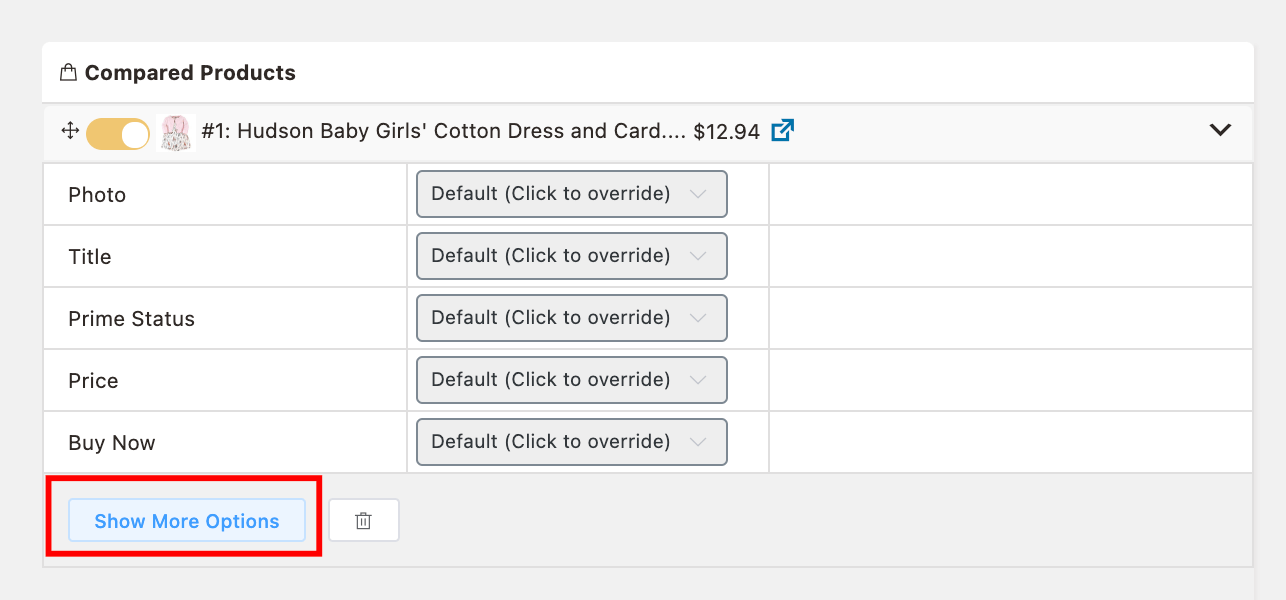 Moreover, if you don't need a row anymore or created one accidentally, delete it. Every row comes with a delete button. On the top section, the button is on the right, and you will find it at the bottom of every created row.
Edit comparison table products manually
AzonPress offers a wonderful option to create comparison tables, and you can edit the products manually. By default, the products derive titles, photos, prices, and everything else as it is on Amazon.
In this section, we will show you how to override the existing data with your own elements.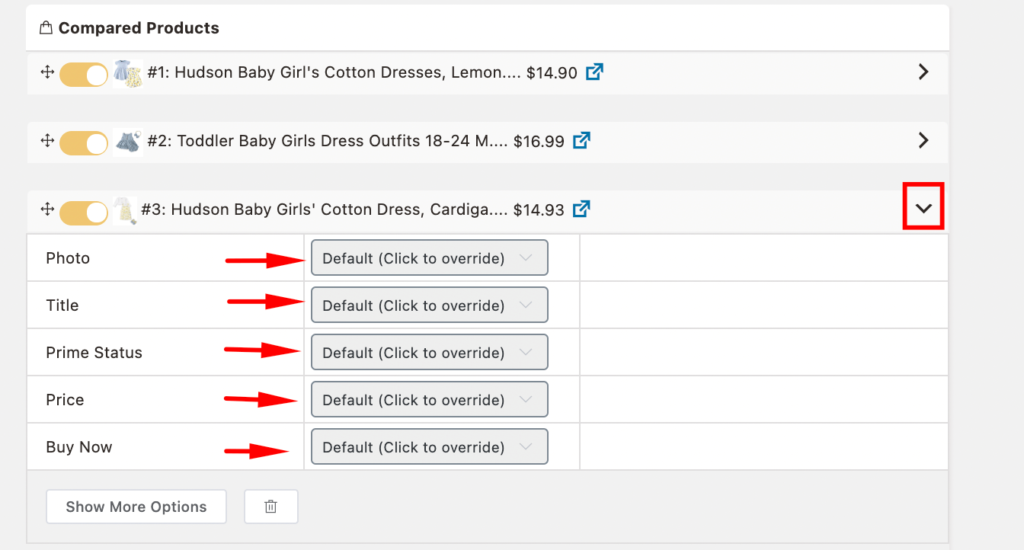 Go to any product list from the azonPress dashboard.
You can see the product rows divided into blocks. Each segment contains a bunch of rows where identical titles are available under all single products.
Change the labels of those columns if you want to see changes in the column headings.
Now, let's go to the product rows. Beside every column, a list of dropdown items will lead you to change the default value. Currently, these options are available in that dropdown: Shortcode, Custom Text, Custom HTML, Yes/No, and Custom Star Rating.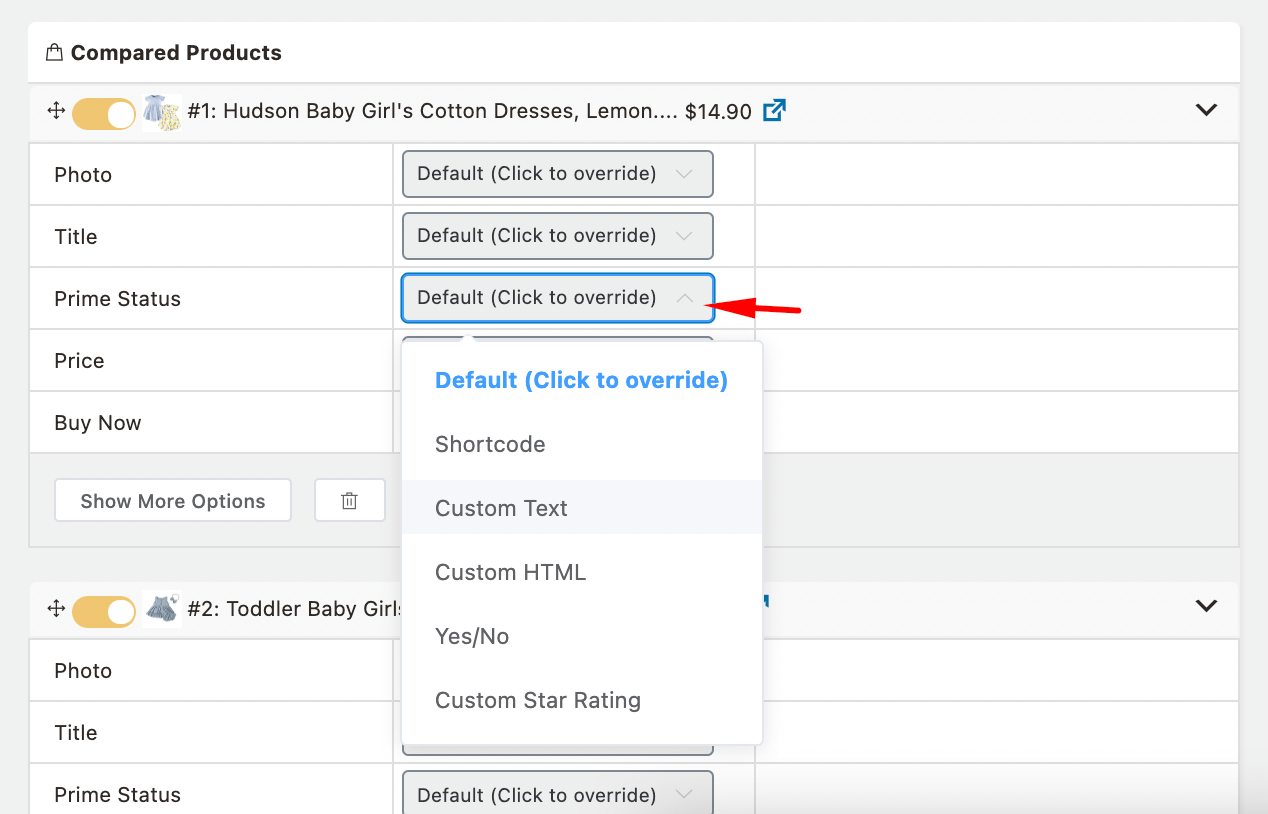 Highlight a specific product in the comparison table
When you compare multiple products, you may want to highlight a particular one to get it noticed by the customers. AzonPress has the perfect solution: you can pre-select a product to ensure grabbing the user's best attention to that particular one.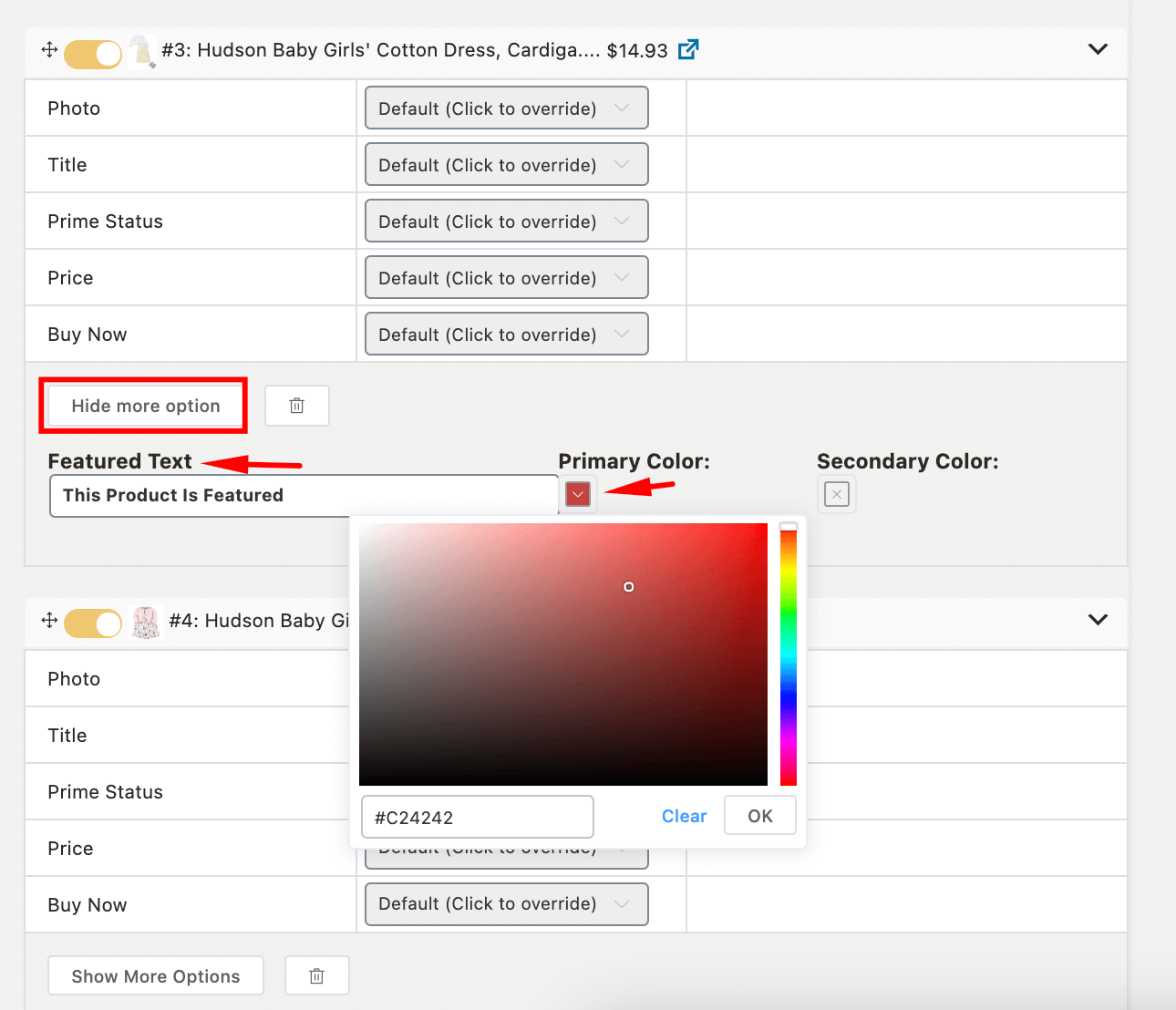 Go to a table from AzonPress. Scroll down and check what's there under every row. Click Show More Options, and it will open up with a Featured Text input field. Write what you want to show, e.g., Recommended, Best Pick.
Give it a Primary Color, so the column stands out from others, and you can ensure better user engagement. To set a different text color to the heading, use the Secondary Color.
If you want to show the table title and description, switch these two options from the Appearance Settings available on the right side.