Configure Amazon API in AzonPress
Before configuring Amazon API with AzonPress, you need to create credentials for Amazon Product Advertising API.
After configuring Amazon API from your Amazon site successfully, go to you site, install AzonPress and hit over the plugin dashboard clicking the sidebar.
Click on the Settings options, you can find Settings option in the left sidebar and top right side of the navigation bar.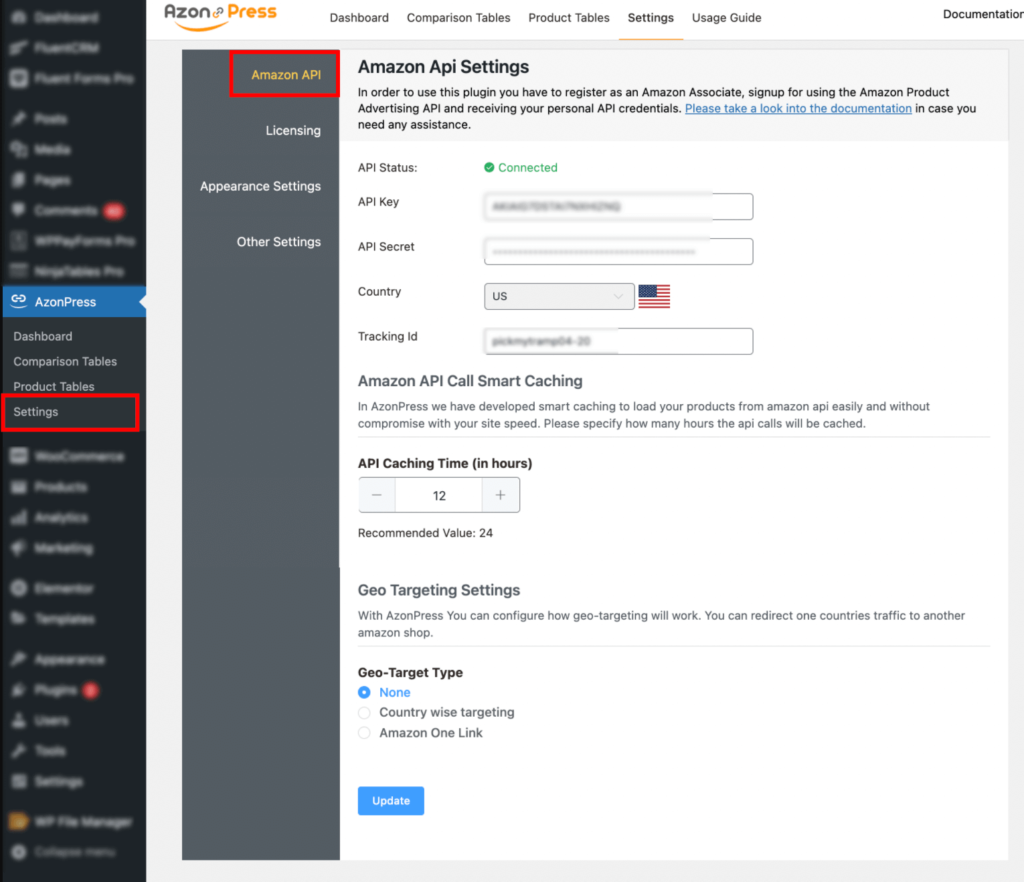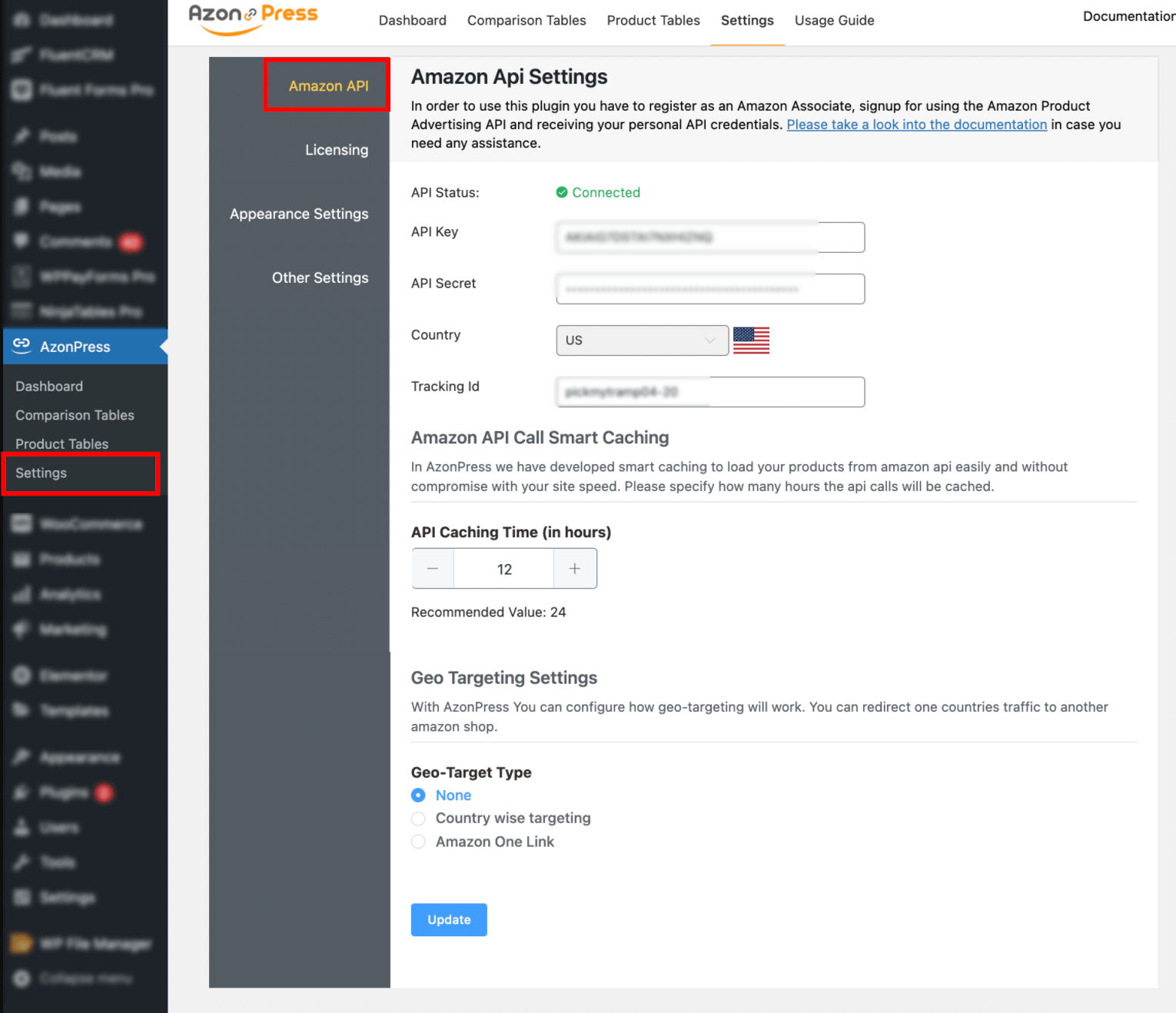 After clicking on the Settings option you will be taken to the Amazon API Settings page by default.
There, you can find the API Key input field to put the API key that you generated from the Amazon Associate account.
Put your API secret key, choose a Country from the drop-down menu, then provide the Tracking id.
Next, you will find a API Caching Time option, in that case, you can set caching time in minutes.
There is another option named Geo-Target Type, where you can get three options to configure your account with the plugin.
Press the Update button to save your API configuration.
This is how you can set up your API key and other relevant issues using AzonPress plugin.