By definition, the term eCommerce is open-ended and includes everything related to buying and selling products online. All eCommerce businesses sell physical or digital products, affiliates, and services via the internet to the customer sitting behind a screen.
Since you are reading this article, we assume you are wondering how to start an eCommerce store and what are the secrets behind this digital shopping system.
Well, you've come to the right place as we will discuss all of this shortly.
Things to follow before launching eCommerce businesses
Running a profitable online store is tricky, and sometimes, it doesn't work out at all. Starting an eCommerce business from scratch means planning out the map thoroughly and taking several steps at the right time. If you are a fresher in this field, don't worry. We got your back!
Here we have a compact list of actions necessary for all eCommerce businesses.
Selecting what to sell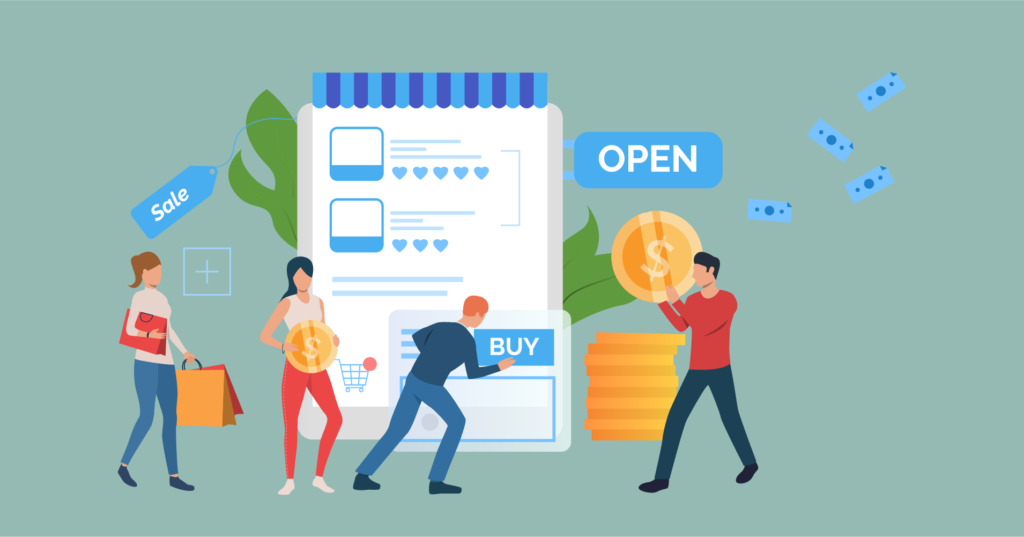 You clearly can't start a business if you don't know what you are going to sell! It's a basic step, but there are things to consider before deciding on anything.
Choose a niche first. Look for the trending niches.
Spend a good amount of time searching and choosing what product to sell.
Follow what's trending and keep an eye on social media.
Check the reviews of the popular product.
Consider the user count.
Think over the details like how you can manage or promote it.
If you intend to start an online business, odds are you already know what to sell. But you can still be a little overwhelmed. So, use applications for product research.
Target buyers
You should have a comprehensive idea of eCommerce business models and who you're selling to. Is it Business-to-Business, Business-to-Consumer, or Business-to-Government? Don't miss any eCommerce business opportunities.
Knowing your consumers will create a difference in providing them with what they want to buy instead of what you want to sell!
Here are some facts to remember.
Set your homepage in such a way that a customer using any device can access.
Honour their preferences. For example, personalization to show them the product they frequently search for.
Know their demography and culture.
Stay up-to-date with their needs and present accordingly.
Planning and research
You've chosen a product to sell, now what?
Competitor surveys and research come next, where you get to know what you're up against. SWOT (strengths, weaknesses, opportunities, and threats) study and competitive analysis can help you discover who your competitors' buyers are and what they like the most.
Know your rivals' customer community.
Observe core features and service quality.
Notice their pricing system and shipping.
Learn their marketing strategy.
Try to top everything they offer.
Secondly, plan out your business blueprint so that you have a roadmap of your goals. Plans might include your capital and capacity, and also how much profit you expect. Website SEO is a must-have plan.
Store designing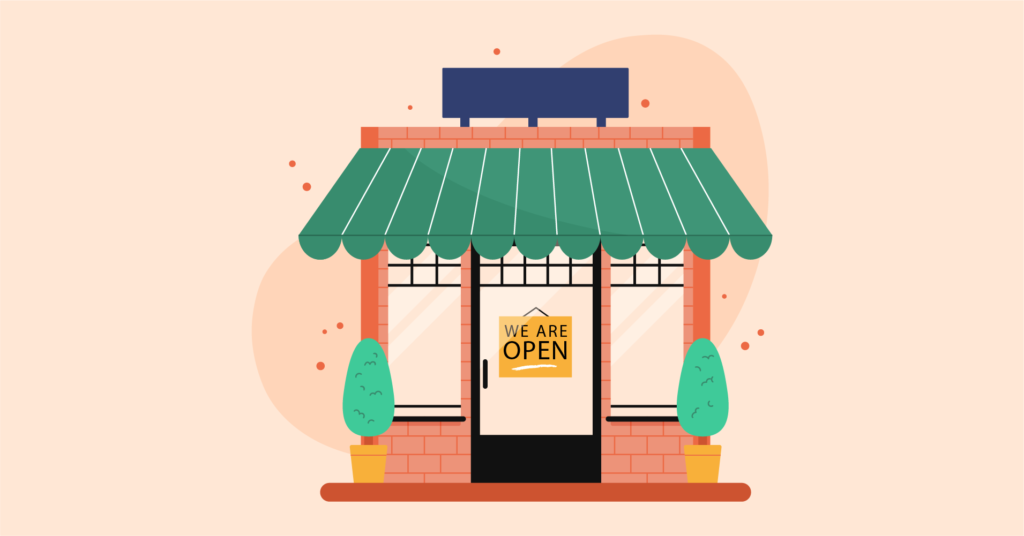 Now, this is where we are diving in deep. For an eCommerce store in this digital shopping era, storefront and designs matter the most! If you can't captivate a buyer upfront, there's a slim chance of getting any business from him.
Naming the store might seem like an easy step, but a catchy name is what interests people. Keep the name relevant, short, original, and thought-provoking.
Build your site and choose eCommerce software.
Make your homepage exciting and engaging. Optimize your product page, add vibrant images and videos.
Use product tables (i.e-Ninja Tables WooCommerce) for an organized presentation.
Manage theme, hierarchy, and good product description.
Keep everything viewable and a quick buying process for visitors.
A logo can make a big difference. Create a logo relevant to your shop with a smart design platform. For instance, use Logo Maker by Ucraft or Looka.
Security
A website that promises to keep customers' personal information safe is what people trust. Showing off a security badge is a way to make your site reliable to visitors.
For sellers' and customers' safety and to stay away from online retail fraud, ensuring website security is one of the first things to consider.
Let your buyers know that you care and that their passwords, email, or credit card details are safe with you.
Spread the word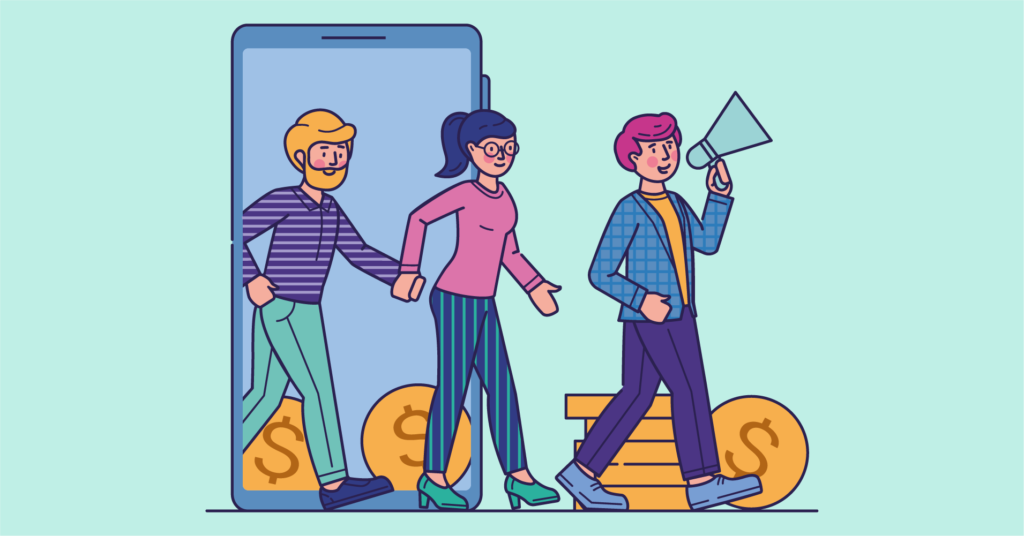 Marketing or promoting your business is the best way to drive in traffic. The words about your business should be out in a manner where people eagerly visit your web store and eventually convert to customers.
Build an excellent marketing team.
Create a profile on social media and manage a sponsored advertisement.
Stir up a buzz for your business by dropping teasers.
Be present and active on every social networking site.
Use gifts, vouchers, discounts as incentives, so that buyer's words fan out.
Email outreach.
Recently, social media marketing is working out great! Learn more about referral marketing.
Price and profit
To stay in the competition and the parade of leading eCommerce businesses, you need to keep your prices at a reasonable level.
If you are selling watches, then make sure you know the prices all your competitors have set for their watches. It might not always be profitable if you lower the cost than your rivals.
Keep track of your profits from each sale. Similarly, create a spreadsheet to track the regular price, sale price, and any discount period.
Order tracking and checkout
Integrating order tracking features with the shipping system can save you some resources. Likewise, customers can track their order status when they need it. They can cancel or update their order easily.
A long checkout process is a big turn-off for digital shoppers. The reason they are shopping online is that it's faster. So, why would they go through a lengthy checkout system online? Only 2.86% of page visits turn into actual purchases but capturing that small percentage might turn out great one day!
You can include a "guest checkout" option as Apple does and avoid irritating customers with mandatory sign-up for purchasing.
Shipping and payment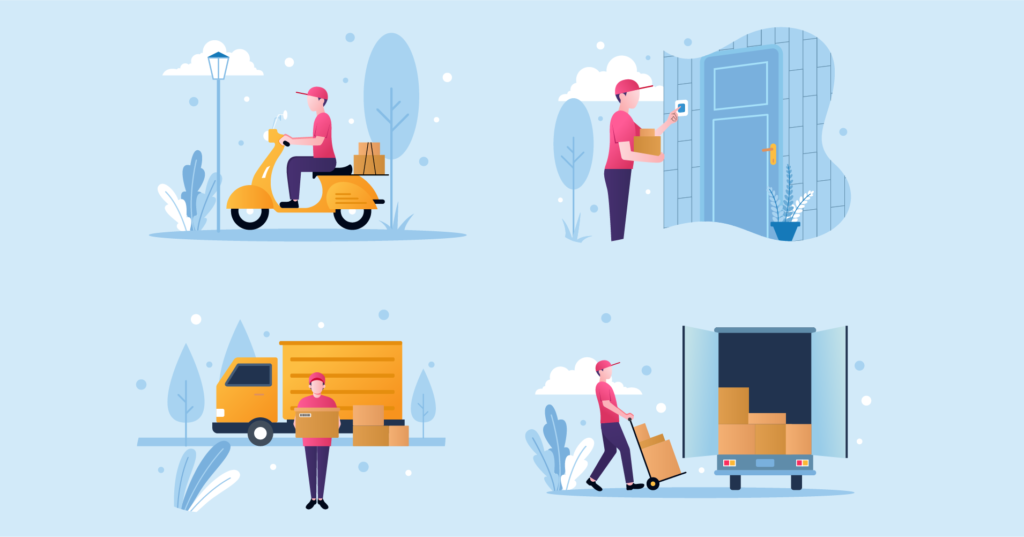 A wallopping 55% of online shoppers abandon the cart before buying. The reason is high extra charges like shipping costs and taxes. You don't want to lose to someone offering lower shipping costs, do you?
So, to avoid the risk of cart abandonment,
Mention the shipping cost upfront before they add it to the cart.
Set an estimated delivery time-range.
Offer free shipping for some.
Pick the best shipping method at a low-cost.
As for payment, accepting all electronic payment methods can result in the growth of your customer count! PayPal, Amazon Pay, Stripe, etc. are leading in all eCommerce platforms.
Support
A customer-service and inquiry section that's always on-toes is one of the best aspects of a successful online shop. It helps with rapport-building and managing requests or queries from customers.
A "Live Chat" feature and Q/A are proved to be of good service.
Make your contact information (Email, phone, or social networks) visible and reachable from all around the world.
And let's not forget chatbots. Chatbots can provide support 24/7 that humans can't!
Post-sale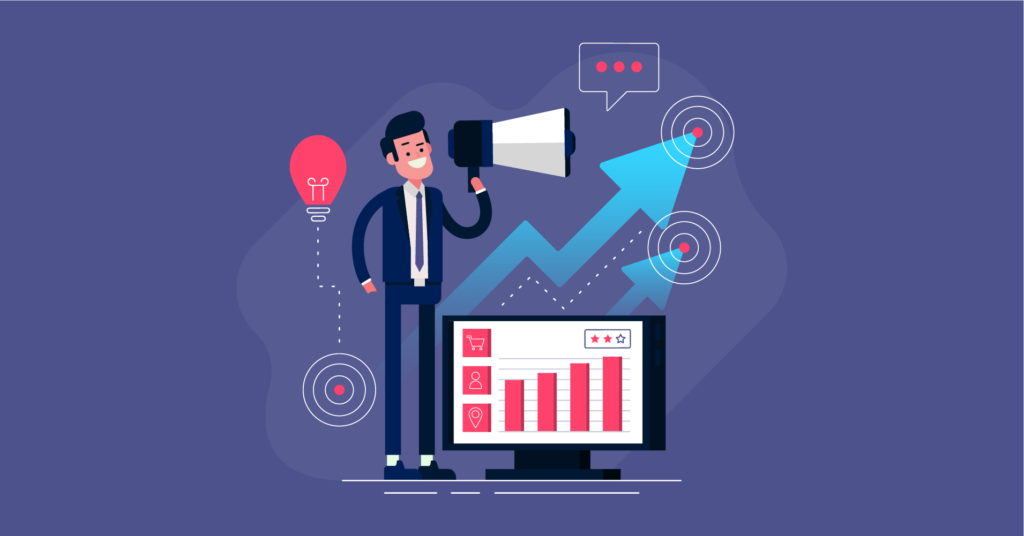 It's not over after you make a sale. You should keep in touch with your customers and encourage them to visit again. Give them the feeling that if they don't check out your online store, they might be missing out on lots of good deals.
Also, here are some post-sale matters you should take care of.
Not every product has to work out for customers. You should have a return and refund policy on selective products so that customers can purchase without worrying.
Accept half-advanced payment or offer a free trial option.
Provide free shipping for the item you will replace.
Money-back guarantee for some of your best products.
That's not all…
This isn't the end! We could go on a lot more with the tactics behind a successful online store. But here are just a few more things to make sure of for eCommerce businesses.
Fast-loading speed of your website.
Responsiveness on any device.
Compatibility with different browsers.
eCommerce business ideas for 2022
How to start a successful eCommerce business in 2022? We have some ideas for you to try.
Beauty products currently have it big.
The health industry is quite profitable because of the pandemic.
Emergency service or delivery.
Groceries and medicines online store.
Dropshipping.
Affiliate marketing.
Sell anything "smart"! Smart-wear and home appliances are kicking analog items out the window.
Teach online courses.
Content writing, podcasts, or vlogs.
Toys, eBooks, art supplies, DIY projects.
Depending on consumer preference, the eCommerce world changes every day. Figure out what's worth pursuing and shoot with it.
Also, because of the Coronavirus pandemic, eCommerce users exceeded 3.4 billion in 2020 and the number is expected to cross 4.9 billion by 2025!
Finishing up
Maintaining a digital business doesn't follow one perfect strategy. We have curated a cheat sheet with only 11 (with 3 extra) things you need to know before launching your digital shop. All eCommerce businesses have to pay attention to the items from this list.
You have to strive to give your customers one thing – a better shopping experience! If you want the conversion rate to increase, making customers happy is the simplest way. After all, "Word of mouth" is quite impactful in these digital times.
Finally, when you are good to launch, check out our article on "How to Increase Sales/Revenue in an eCommerce Marketplace".
---