If you are starting an online store, then, using WooCommerce is a great choice. It has become the most popular and user-friendly eCommerce platform these days because of its simplicity. Users can arrange and sell their products easily this way. But, the default WooCommerce plugin comes with some limitations. As a result, a WooCommerce product table plugin can come up as a solution.
Certainly, some questions are crossing your mind now. In that case, keep reading because this article will help your online market to propel forward.
We'll be covering-
Why use WooCommerce?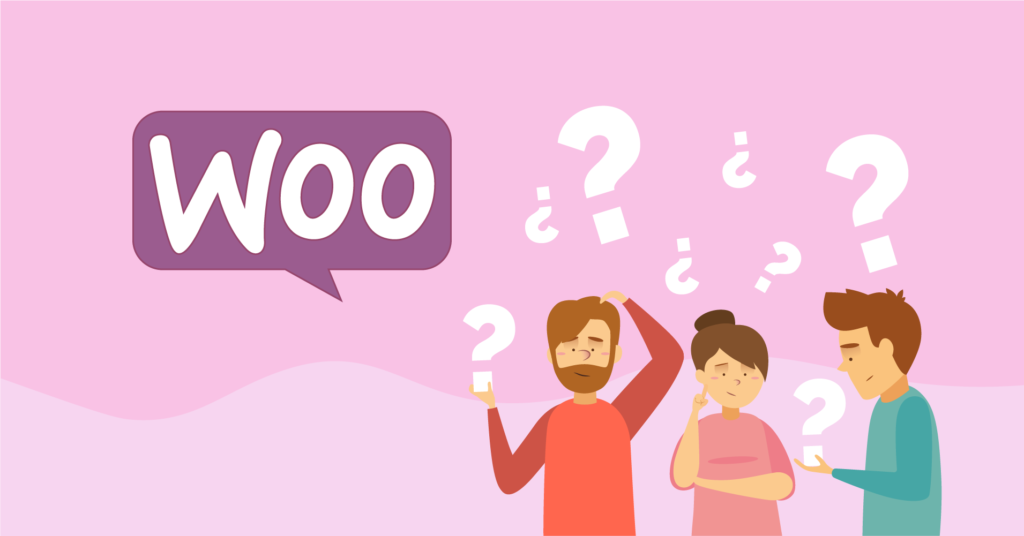 An online store owner can show their products in a grid pattern with WooCommerce default. This plugin is straightforward and lists the products in a specific way. You can add products like simple/physical, grouped, virtual, downloadable, external, and variable.
But, "only image", name, price, and cart button appears on one block for one product. So, the grid-form is quite not what many users/customers want.
There's a solution to this problem. The answer is adding a product tables plugin!
A compelling appearance and user-friendly purchasing process – these are the key factors for a successful online product store. If you add a product tables plugin to your WordPress site, then you can be a lot more assured about your presence in the online marketplace.
Why is a product table plugin important?
This question can come up once you target to sell more products in your online store. The WooCommerce plugin can help, sure, but the grid-style layout is not ideal for all products. Customers tend to like a design where all the necessary information is arranged in a table list.
Tired of the way your online storefront looks? Then we suggest changing the layout a bit and notice how things turn around.
WooCommerce default only shows image, name, price, and the add to cart button for a product. As a result, multiple products take a grid form to display these details. On the other hand, a product tables plugin makes a table with the same information, but more organized. You can add as many columns as you want to satisfy customer queries.
A WooCommerce product table plugin example
If you are new to the WooCommerce business, then choosing a table plugin for Woo products can be tricky. Don't worry. We got your back because here we are going with the easiest and the most dynamic one for demonstration. Any guesses? Ninja Tables, of course!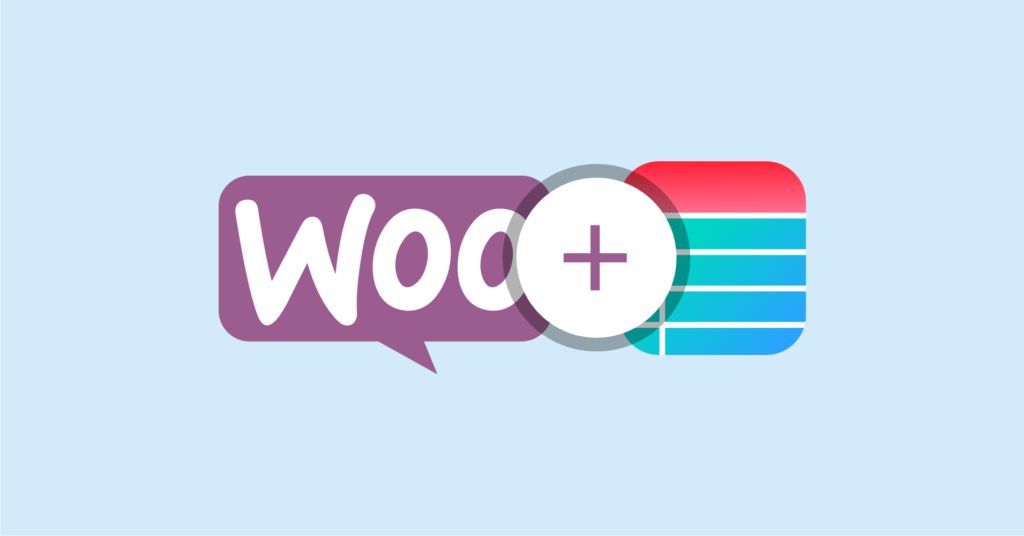 Ninja Tables is clearly one of the best WooCommerce product table plugins, there's hardly any doubt there. But this integration is only available in the Pro version of the table plugin.
Let's see how Ninja Tables Pro performs.
Usefulness: Ninja Tables WooCommerce product table plugin
A truly interactive and practical online storefront can help you sell more products. The only way to get there is by adding Ninja Tables Pro because of the WooCommerce integration. You can exhibit all your merchandise in a stylized table format and customize as much as you want.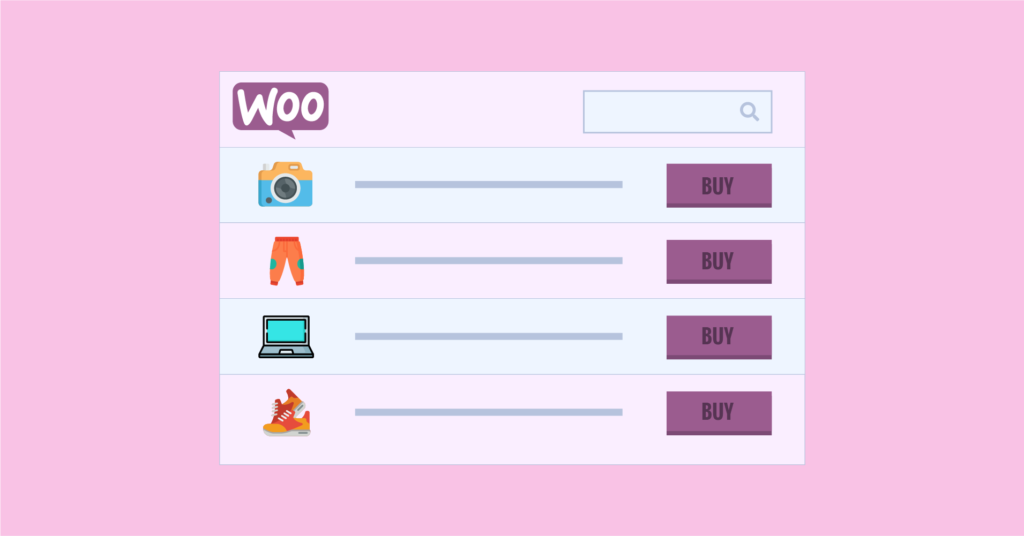 Creating a table for WooCommerce products is not a hassle if you have the Ninja Tables Pro plugin. You can notice a significant change in your sales pattern because users will feel more comfortable with the tabular data layout of your store! Unlike grid-style, product tables plugin confirms a more informative structure for products.
Here are some basic product details a WooCommerce product table by Ninja Tables Pro can show at once-
Product name
Image
Colour or other attributes
Product category, code, and quantity
Short description
Price
Stock and release details
Sale information
Add to cart button
Show cart details and checkout
Reviews
And a lot more data if you want.
If customers get all this information from a product table, don't you think it's a better user experience? Similarly, not having to click open a particular block and going through the details gives your site a positive vibe.
Also, if a user buys from the Ninja Tables product table, they will be redirected to the coupon and billing details page, making your sales grow, and incidentally, your business. This integration sets Ninja Tables apart from all other plugins, and if you use it even once, you'll know why.
Does it mean you don't need the WooCommerce plugin?
Yes! To create a product table with Ninja Tables, you do need the WooCommerce plugin. After all, you need to create a product list first to add them to your table.
This is the thread to follow – WooCommerce>>Products>>Add New. We'll get to that some other time.
To know more, you can check our article on A Smart Way of Adding Product Tables To A WooCommerce Marketplace.
How it looks
Since we're demonstrating with Ninja Tables Pro, the features and functionalities will all come from the table plugin.
Let's take a look at a WooCommerce product table made using Ninja Tables Pro.
If this is your first time using the WooCommerce table with Ninja Tables, then you will notice three additional options along with the traditional table options. Those three fall under "Table Rows".
1. Table rows
Appearance settings:
The appearance tab is for the cart details. You can show the cart and checkout icons before and after the table. Also, change the cart and checkout text.
Query settings:
This option lets you change the initial settings you made while creating the table. Edit the product selection by category, tag, type, and order.
Add new column:
Create a custom column and set the data following the documentation.
2. Table configuration
Like regular tables in Ninja Tables, this process is the same.
Columns:
For instance, the columns are image, name, category, price, quantity, and buy. As usual, you can edit the "Basic settings", "Advanced settings", "Conditional formatting", and "Transform value".
Edit the column name, data type, etc. with basic settings.
Add extra classes, max-width, text and content alignment, disable filtering and sorting, column background colors, and text in advanced settings.
Conditional formatting is for changing appearance based on a cell value.
The transform value option is to concat the column values into HTML.
Rendering settings:
Use the Legacy table for colspan, rendering shortcodes, etc. Select the Ajax (advanced) table to load a huge data table. You can enable "Full HTML Cache" here.
Custom filters:
Save customers' time by adding custom filters for columns. There are different filter UI and value types. Likewise, strict mode and multi-select options.
Buttons and language:
The buttons are CSV/print. You can enable/disable CSV export settings. Moreover, you can set button position and alignment. Select preferred language too.
3. Table design
This feature is the most exciting feature of Ninja Tables Pro right alongside the WooCommerce integration! Select from three different library styling (Semantic UI, Bootstrap 3, Bootstrap 4)
Notice the "Stackable table configuration" option. It appears in all libraries and allows you to select the device you want your table to fit. Also, select color scheme, pagination, search bar position, sorting, and many more.
Here's a product table with vibrant colors. Adding colors to your product table is quite necessary if you want the data to stand out. You can see all the color options from the right menu-bar. Update whenever.
For more details, learn about Designing Tables.
4. Frontend editing
Enabling frontend editing will let you specify user roles to select if users can edit/add/delete rows or only their own data. But it's only applicable for default tables.
5. Custom CSS/JS
Customize the CSS class for your product tables. Add footable parent ID as CSS selector prefix and add a valid Javascript code to run.
A custom CSS code can change the styling of the product table. In addition, you can change the default WooCommerce Add to Cart button as well.
6. Import-Export
Another feature limited to the default table. It works with CSV or JSON file.
A WooCommerce product table
Here's an example of how a table looks. Ninja Tables Pro does a fantastic job as a product tables plugin! You can add a hover background color so that the cursor highlights the row.
As you can see from the product table example, we added an "out of stock" product. Similarly, you can manage all sorts of properties of your products when you create it from the WooCommerce plugin.
Add products to the cart, view it, and checkout. You can see your store from the top-left of the dashboard.
Customizing the final Woo product table is simply the most significant feature! You can make fully functional tables that are both engaging and customer-friendly. For example, using the Ninja Tables Pro, you can color the rows, set target devices, pagination, sorting, and much more.
Why Choose Ninja Tables as a WooCommerce product table plugin?
In case you're still not convinced, here's a short recap on how and why integrating Ninja Tables and WooCommerce is a blessing for online merchants.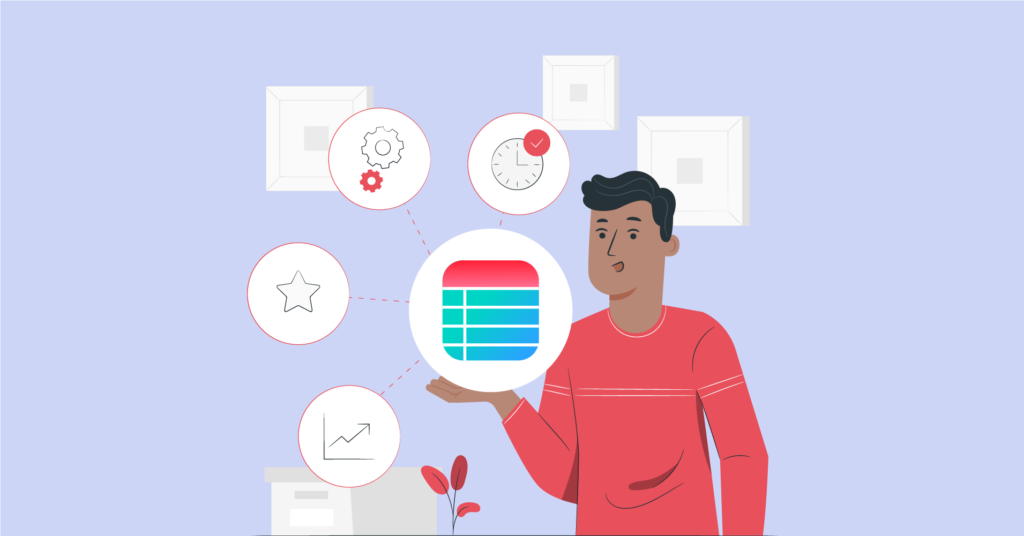 You can create responsive, well-organized, and customer-friendly tables for your WooCommerce products. Then relax and see your web-store drawing more virtual customers in!
The table will be in inventory style which is perfect for large data, e-Commerce, big stores, restaurants, etc.
You can easily connect your existing WooCommerce store and showcase the products on a table.
Smooth searching and filtering make sure customers don't have to scroll to find what they want.
You choose different formats for the product's image: Image only, lightbox, Iframe lightbox, URL link. At the same time, additional product data that shows up on the table eventually leads to better sales.
Ninja Tables stands out for many rare features, and conditional column formatting is one of them. Apart from custom design, you can also highlight a specific cell by adding conditions.
You can add limitless columns and data because this table plugin can store them all.
Customizing product tables with a vast set of colors and other table options is another key feature.
Using the basic WooCommerce plugin will only organize the products in grids. Whereas the integration with Ninja Tables exhibits countless products in tables.
Customers can purchase products on discount or sale from a single page. The table form has extra product data, so it's easier to decide.
Buying gets easier for everyone if different types of products are arranged according to product category, price, quantity, code, etc.
Conversion rates play a big role in any business. A list structure with necessary product details will compel customers to buy from your store.
Comes packed with a truckload of features. So, creating, customizing, and configuring product tables is no trouble at all.
The dedicated support team is always ready to help you with anything!
In short, a web-store owner needs an organized layout to display the merchandise. This process simply results in more sales in a brief time.
However, you can only get this iconic integration in the Pro version of the plugin. So, this is a great time to grab Ninja Tables discount!
Aren't you intrigued even a little to try it out?
Honorable mentions
Here we bring a list of other alternatives as honorable mentions. Jot down our suggestions for Woo product tables plugin.
Woo Products Table Pro
WooCommerce Product Variation Table
Table Rate Shipping for WooCommerce
YITH WooCommerce Wishlist
WooCommerce Variations to Table – Grid
Moreover, go through our article on 5 best table plugins curated list for further details. Or, check out the updated top 5 list.
Final words
Using the Ninja Tables WooCommerce product table plugin is an ideal way to sell more and generate expected revenue from your business. Customers can find their desired products with details like image, price, offers, date, stock, quantity, and some other information on the same page, and from there, they can go straight to check out!
A product table layout is a quality aspect of your online marketplace. If choosing a dynamic table plugin like Ninja Tables solves the problem you are having with sales, then why hesitate? After all, it's the one plugin that includes everything you need!
Try it out and let us know about your experience.
---