When it comes to setting up a payment gateway on your website & get paid online, it's always a way more difficult job where there isn't any default solution in WordPress.
Fortunately, WordPress has come up with the plugin option that facilitates its users to meet their specific purposes without any dispute.
But here lies another problem…!
Where there are lots of WordPress payment gateway plugins available out there in WordPress, there is always a tough choice lies that which payment gateway plugin should I choose from.
Moreover, there has always been an issue regarding a single payment gateway and multiple payment gateways as well.
Now the question arises…
Which plugin does provide the maximum coverage in terms of payment gateway with exclusive features and functionalities?
Keeping these complexities in mind, I have taken the initiative to write this article to make things easy for you. In this article, I am writing about an exclusive payment gateway plugin for WordPress users that could be the best bet for you as well.
This is what I am talking about the plugin WPPayForm by WPManageNinja, the most versatile and fast-growing WordPress payment plugin that accepts multiple gateways. This excellent plugin gets it's first-release very lately on FEBRUARY 15, 2019. Then, later on, it gets two consecutive updates to enrich its arsenal. Now, its VERSION 1.1.5 released on MARCH 21, 2019 that comprises lots of advanced features and technologies.
Having two major updates after getting the first release lately, WPPayForm offers you a ton of advanced features and functionalities with the most user-friendly attire. It's a freemium plugin and can be used by Stripe & Paypal users.
You can use the Stripe payment gateway in the free version and the premium version of the plugin allows you to use integrate Paypal into your system. Let's have a look at all the notable features and functionalities of this amazing WordPress plugin.
WPPayForm 1.1.5 – The Most Advanced Features & Functionalities
First of all, you will hardly find a quality payment plugin that accepts multiple gateways. It's mostly like quality with quantity. But the latest version of WPPayForm will provide you with all the basic and advanced features that you need to have a payment form. Here, there take a look at the following:
Now, to make them more understandable, let's explain all these new sections one after another.
☀️ Feature | Enhanced User Interface
The interface of WPPayForm is built in such a way that every user, even a novice can operate the plugin very smoothly. In the very latest version of WPPayForm, you would find a most user-friendly interface that is easier to use than ever.
It's like, you will get everything from one direction. After installing and activating the plugin, in the plugin's dashboard, you will find almost all the features and functionalities in a compact way. In the left sidebar panel, in the plugin section, you will find all the essential options together.
On the same page of the dashboard, you will get the new navigation panel where you would see all the necessary configurations. Moreover, on the same page, you would find updated options like Shortcode, Edit, Entries, Preview, Delete and Duplicate Form options. You can see the total submission with a date starting from the same page of the plugin's dashboard.
☀️ Feature | Pre-build Form Templates
Pre-built form templates help to create forms in no time. Using a pre-built form template, it's just needed a single click to create a particular type of form.
In the latest version of WPPayForm, you will find six different pre-built form templates that can be used simply using a single click. The pre-built templates are Contact Form, Donation Form, Even Registration Form, Multiple item Sale Form, Paypal Payment Form, Multiple Payment Method Form. These six different pre-built form templates can be used with a single click.
☀️ Feature | Introducing More Advanced Fields
In the latest update of the WPPayForm, the plugin comes up with numerous advanced and dynamic input fields to make your payment form more interactive than ever. In the plugin's dashboard, you will find a right sidebar with 3 different sections.
In the right sidebar of the plugin, you will see that all three sections contain various types of important input fields to perform different functionalities. In each section of the right sidebar, you will find the new input fields with the latest update of the plugin. Here they are:
➡️ Product Fields Section
In this very first section of the right sidebar, now you will find 5 different input fields. Two input field items that are introduced in the latest version of the plugin are Tabular Product Items and Tax Calculated Amount.
Tabular Product Items – This input field is used to show the information in a tabular format in your payment form. The important this is, you can change data individually and it will not affect the whole data.
In the above image, look, if you change the quantity of any item, the subtotal will be changed automatically according to the given price. This is how the fieldwork is for you.
Tax Calculated Amount – This is another amazing feature that is can be used to set a particular tax rate against the Item price and it will provide you with a cool solution after calculating the tax in terms of the net amount. You also can use a short code to show the total tax amount on the payment form.
Users will clearly be able to understand the total sum that is to pay before hitting the submit button.
➡️ Payment Method Fields Section
In this section, now you will find 4 different functionalities to make your payment form more competent. Here, one item has been introduced in the latest version that is the Offline/Check payment gateway. This is a powerful feature that is used to incorporate your transaction with the local bank account.
Offline/Check payment gateway – This input field is for having an alternate transaction through the local bank account. Suppose, one of your clients doesn't have any Stripe or Paypal account, at this point, what should they do?
In that particular situation, this amazing feature will help you out to get out of this crisis. You also can show a submission report after submitting the user data.
➡️ General Fields Section
In the General Fields section, you will now find 12 input fields. The File Upload field has been added to the list to make your payment form more interactive.
Using this awesome File Upload feature, you can upload pretty much everything that you can do using other contact form plugins. You can limit the uploading file size and the quantity of file upload.
There are various file formats that can be uploaded using this feature. For instance, you can upload an image file, an audio file, a pdf file, a docs file, and so on.
Let's take a look at some more brand-new features that are incorporated in the WPPayForm plugin.
☀️ Feature | Precise Accounting Reporting
In the latest version of the WPPayForm, you will get a precise reporting feature. You can find out a detailed report of all form submissions using a particular form. All the reports you can find there show paid, processing, pending, failed, and refunded entries in the form of a report.
Entries could be changed as paid from the refund, refund from pending, and pending to paid.
☀️ Feature | Data Exportation
One of the most notable features of the latest version is data exportation. From now, you can export form entries from external sources. You can export data in four different formats. You can export entries in CSV, Excell, ODC, and JSON formats.
☀️ Feature | Email Notification
This is a great option to notify your clients after submitting their payments using the form. Now, adding email notification in WPPayForm is as easy as 123. Using this feature, you will be able to get emails whenever you receive a response from your payment forms in various ways.
To make it happen, at first, you need to add a notification by clicking Add New Notification button located in the top right corner of the page.
Then a panel will expand with various types of options to operate the feature. It's possible to set a notification title that would help you to recognize the transaction that happened with respective clients.
Email address can be added as a recipient using the Email To option. You also can add another email address as a sender using Reply To input field.
In addition to this, you need to define an email subject using the Email Subject input field. Using the Emai Body option, you can define the message you want to pass to your clients while purchasing your product.
One of the most interesting things is you can define the time span of email notification as well. Email can be sent either after form submission or on payment success when the payment completed successfully.
When people submit any payment form you and your client will get a response through email message.
There will have an Advanced Settings option where you set emails as CC or BCC.
These are some cool functionalities of the Email Notification feature.
☀️ Feature | Form Export and Import
In version 1.5.5, WPPayForm comes up with another very interesting feature that is import & export of previously created forms into your website or you can export the existing forms to any of the external resources.
That means, using this amazing feature you can export existing payment forms and import from an external source. You can import files in a form of JSON format into your website.
☀️ Feature | Custom CSS & JS Integration
One of the latest cool features of WPPayForm is its custom CSS & JS integration. Previously, it had only a custom CSS feature. You can write your expected custom CSS here for any particular payment form. This custom CSS will be applied only for the respective form.
In the JS editor, you can additionally add JS code to make a change to any functionality of your form. This custom code will run after this form initialization.
? Pro-tips: When adding any custom JS on your editor, make sure that the code is written properly. Otherwise, an invalid code may break the whole system of the respective payment form.
☀️ Feature | Print & Export Single Submission
Print feature is another classy feature that has been added to the latest version of the WPPayForm plugin. Now, users can easily print out all the entries submitted by any specific form. You also can export all the entries of a respective form in a form of JSON format. You will get these two amazing features at the bottom of the single submission report page. Simple go to the Entries from the left sidebar > Eye icon of the respective entry > Print this entry or Export JSON from the bottom of the report page.
The print feature allows you to print all the entries in a form of the pdf format.
☀️ Feature | Duplicate Payment Form Creation
Sometimes, you might need to create the same form as you just created a few days ago. Now, in the latest version of WPPayForm, you don't need to create the same type of form from scratch. You can duplicate each form you created using WPPayForm at any time you want. This is one of the most convenient features of the WPPayForm plugin.
There is a Lot More to Come
All the options mentioned here are the features and functionalities of the latest version of WPPayForm 1.1.5. There are a ton of features and functionalities as a whole within the WPPayForm payment plugin. Moreover, we are continuously working to deliver the best quality products and services to our valuable customers.
In addition to this, we are offering updates very frequently and trying to add features that would make your payment very much convenient and friendly. If you want to know more about this awesome plugin you can go to the extensive documentation part of the plugin. You also can have the visual guideline of the plugin on YouTube.
Wrapping Up
Creating a product and providing it in the most convenient way to the users is a dream of every product developer. We are happy that after all so much hard work, plenty of hours in researching and coding, we are eventually proud to present the most user-friendly and feature-rich WordPress payment plugin to our customers.
If you still haven't found any suitable payment plugin or haven't got the features you wanted within a payment plugin, give WPPayForm a try!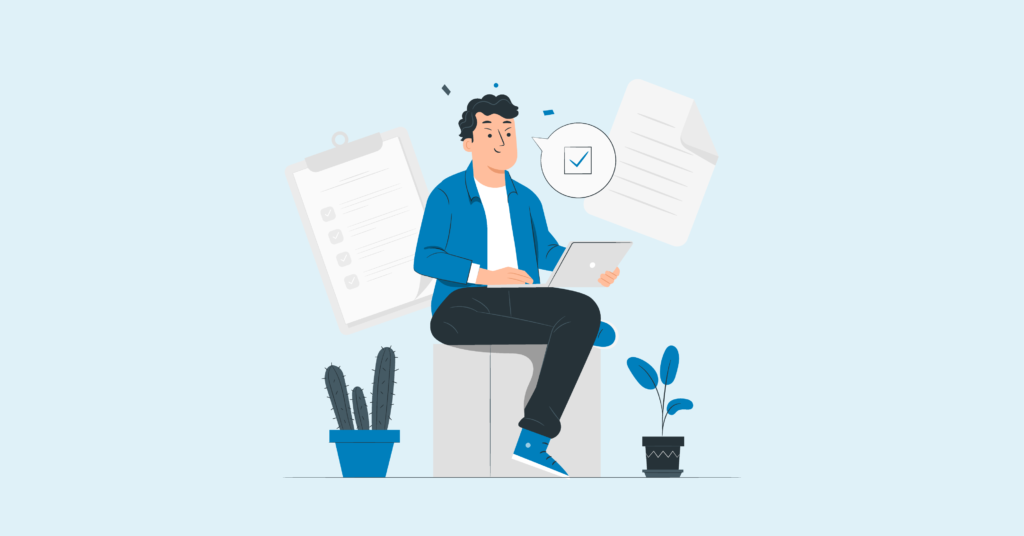 One more thing, please, don't forget to share your experience with the UX, theme compatibility, and performance as a whole of WPPayForm. Feel free to share if you found something is missing within the plugin. If your requirements suit the best, we would love to incorporate your needs in our future updates.
Try WPPayForm 1.1.5 today and integrate a hassle free transaction on your websites.