An eCommerce website that has a thriving business now, had to make sure of two things in the beginning – drawing traffic to the store and converting the traffic into customers. So, to be at the top of the digital marketplace, you should have a good grasp on eCommerce content marketing strategies to drive in more traffic and increase your sales and revenue.
Sites that use content marketing have higher conversion rates than the sites not using it.
In this article, we will explore all the what, why, and how, along with the techniques for content marketing.
What is content marketing?
Focusing only on the traffic is not going to bring the desired profit unless your conversion rate is going uphill.
But don't take it otherwise! All the traffic-driving steps you take are effective since they have the potential to become your customers. However, there's no way to know that…
That's when content marketing helps!
Your content ensures a connection with your consumers, and good content keeps them engaged, eventually leading to higher sales.
This marketing policy makes your site trustworthy and ensures authority.
It promotes your site to the target audience.
Your customers feel a bond between you and themselves.
It's a reliable way to boost traffic, sales, and user engagement.
Scroll down for the tricks of marketing.
Top 15 eCommerce content marketing strategies
If you were not using content marketing for eCommerce, then don't lose hope yet! You still have time to upgrade your store by marketing the eCommerce products the right way.
You will notice some changes in the traffic, conversion rate, and sales pattern by following these content marketing strategies below.
Now, let's start!
Select the type of content
First of all, pick one form of content from one platform. Choosing a definitive form depends on the product, service, niche, and customers.
Quality content can highlight your brand's worth to buyers and to search engines too.
You can also begin with emails, and here's why.
B2C Content Marketing shows a chart where we see 74% of them are successful because of emails!
So, don't sweat if you are not sure about what item to pick. Go for email content as an easy way out.
Learn about all types of eCommerce content and try to make it work.
Plan, create, maintain and distribute
Create smart content that covers multiple and unique topics. You can include promotions, campaigns, customer needs, trends, reviews, etc. Always pay attention to the quality more than quantity.
Stay focused on the content and keep an updated calendar to be on track. If you plan ahead of your competitors, then you might not have to stress too much.
For instance, here's the Optinmonster marketing calendar.
Maintain a quarterly plan to reach your profit goals easily!
After you've planned and created your content, pinpoint the eCommerce platforms you want to distribute in.
Multiple content format
Use different formats for your eCommerce items and not just texts – for example, videos, blogs, infographics, case studies, etc.
Similarly, add authentic customer reviews to build trust. Avoid dummy testimonials, anonymous reviews, or a profile with no picture or real name. A review section makes the content look real and worthwhile.
Digital buyers are visual-oriented. So, you should be throwing captivating designs, product images, and videos. While doing so, don't forget to add an interesting title that will compel the visitors to click!
Here's an example image from WebFX on the cost of iPhones internationally.
A visitor might not want to read a long text with boring statistics and data. Pop in colorful and informative image content to get them rid of boredom.
Promote and advertise
If you think planning and creating is all you need in the content marketing world, then you have just killed your business!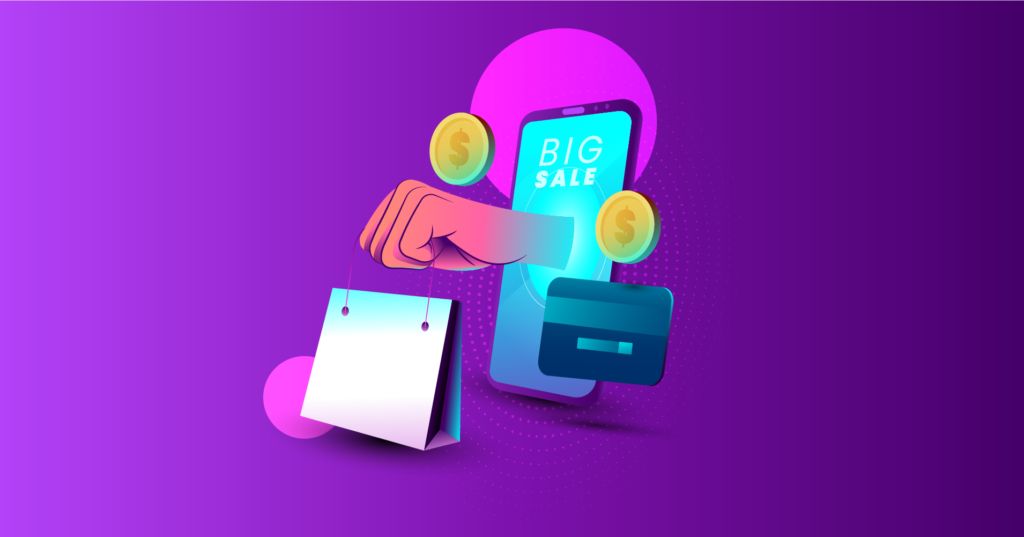 More than half of the sales will come from promoting and advertising your content. It's one of the best among all the marketing strategies.
You can promote in several ways-
Social media marketing is when you use paid ads across all social media platforms.
Use Google Adwords for pay-per-click ads.
Get backlinks.
Put yourself out there by creating social media pages and posting exciting topics with your site's link.
Utilize social media
Content marketing in social media is the most helpful technique and works pretty quickly. According to Oberlo, 73% of digital marketers confirm that social media marketing is effective for their eCommerce businesses.
Social media platforms (Facebook, Instagram, Twitter, Pinterest, etc.) currently have a huge impact on people from all walks of life.
Instagram is a great place to share high-quality images or videos. You can easily show off your products. Hail the hashtags!
Facebook might get counted as an "older" platform, but the user community from pages and groups is a big help. Shopify confirms a 2.49% conversion rate from Facebook alone.
Pinterest, on the other hand, mostly depends on visual appeal. If others tag your product, then an auto-link directs people to your website.
Linkedin is perfect for a business to seek out all the business minds out there.
Youtube videos of your product, a tutorial, or flaunting a product hack, and tips can get shared if you know what sells the most in the media!
Visitors from these platforms are essential even if they don't buy right away. The shares will work as the "word of mouth" marketing.
If you're interested, we have some tips on how to excel in social media marketing.
Blogging and email marketing
Add a blog section to your site and frequently write and update blog posts about your business and products. Turning your blog posts into tutorial videos is another way of going up on the marketing leaderboard.
Before you start blogging, you should check if your audience is more interested in other forms of content. To make that same audience engage with the content as well as the creators of the content, even more, using author boxes is a must.

A typical author box includes the author's name, bio, social media links, and so on. Through an author box, the audience can get to know the author and potentially even reach out to them through social media.

The easiest method of creating an author box is by using the Simple Author Box plugin. This plugin can place a responsive author box anywhere on your site. The author box is fully customizable, supports 45+ social media icons, and can appear everywhere or on specific post types only.

What's more, using this plugin, you can easily credit guest authors and even co-authors in case you post a piece of content that was created by multiple people.
Here's a marketing funnel by Lucidchart.
In terms of SEO, starting your journey with blogging is the most beneficial approach. Write informative and exclusive blogs to keep your visitors engaged.
Similarly, with blogging, you can get more email subscribers too! A visitor might not become a buyer with one click, but you can get them to be on the email list so that you can deliver your content to their inbox.
Email marketing has vast possibilities to bring you the highest returns. We did cover the statistics on the first topic of our article. Email outreach is a way to let your loyal customers know about a new campaign, new strategy, or contest.
Look at how B2C marketers use email marketing.
Via emails, you can connect to the customers about shipping, confirmation, delivery, discounts, and post-sale follow-ups.
Personalize the emails based on your customers' preferences. For instance, if they buy a winter-coat, send them an email about your top-selling winter accessories.
Follow trends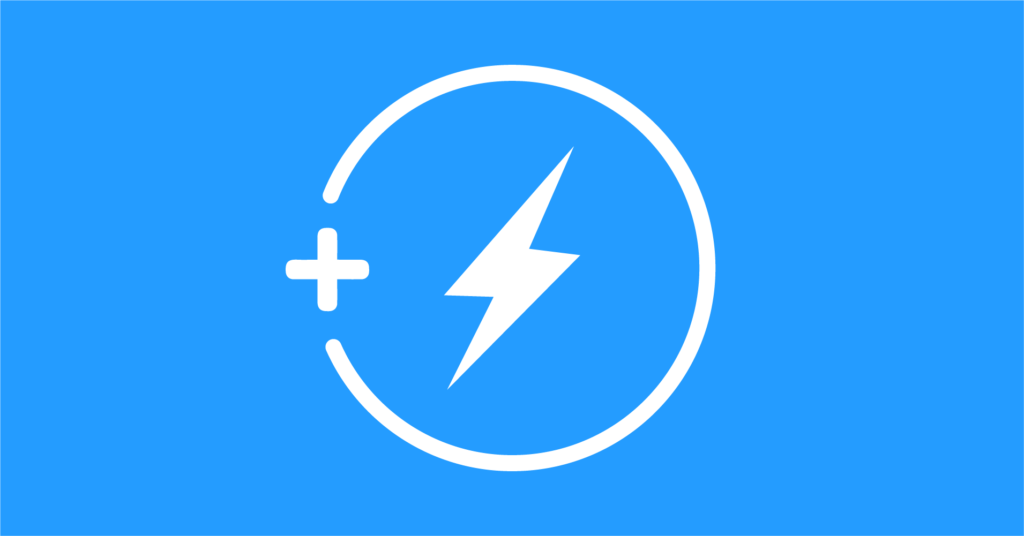 You should keep your knowledge about social media trends sharp! Knowing what's trendy in the eCommerce world and using it for your sales lets you hit the target instantly.
Here's an example. Game of Thrones has been quite the spark this decade. Hootsuite marketing team went viral with a video named – "Game of Social Thrones". It was a simple technique that became a massive hit among the users and the fanbase of GOT.
You should be on the trend that resonates with your target audience. There's no use in showing memes to a baby!
Guides
A straightforward style of drawing organic traffic is a product buying guide.
If you add a guide on how to use or fix your product and what your service offers, then a visitor in the initial stage of the purchasing funnel can transform themselves into the purchasing stage.
Guides can help you build trust and let your buyers know that you care. Include visuals and reviews to ensure the quality of your product/service. Don't forget about CTA (call-to-action).
Storytelling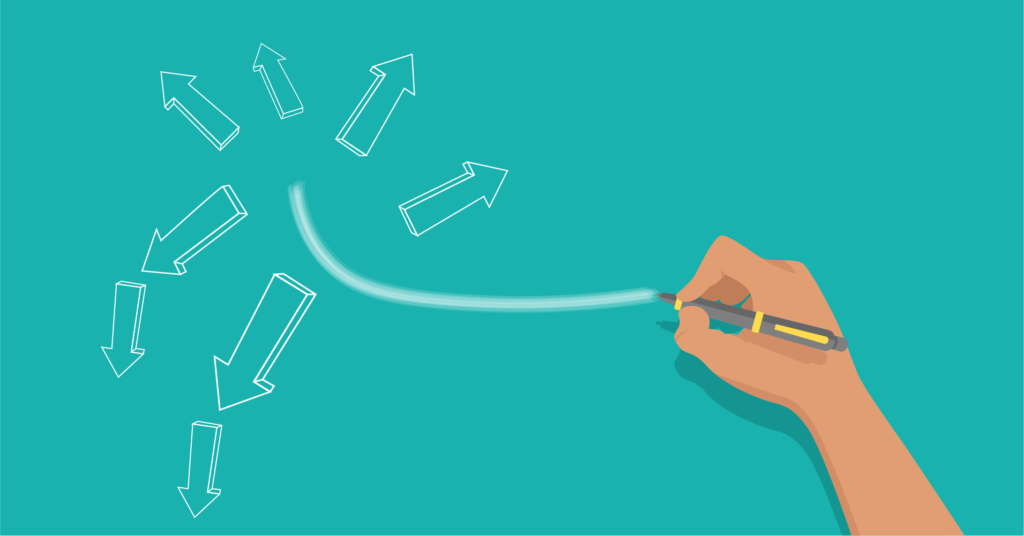 This eCommerce marketing strategy works both ways. You can either share your personal experiences and stories that are relevant to your business or stories from customers.
You can encourage people by sharing your own success and experience story and your customers' too. A backstory is like the behind the scene of a great movie! People love to see that. It makes them feel like they know you.
A relatable story with a strong narrative and visuals is the smartest trick to attract visitors. Adding emphatic stories to get a response from readers can spike your sales eventually.
Also, sharing stories from customers to customers crafts a bridge between your business and visitors. Share authentic user reviews, testimonials, and case studies in a user-friendly format (text, image, or video).
Customer stories are at the bottom of the funnel, and this is where someone starts to convert. So, use anecdotes wisely.
Quiz and questions
Interactive content with questions is a personalized way of eCommerce content creation. It's an excellent trick to connect with customers with various interests!
Creating a quiz can make people want to know more about your service or product. Beardbrand uses a question quiz to interact with someone who is looking for the perfect style.
You should identify possible questions that can come from a customer and try to address them beforehand.
For example,
Product size-chart
Delivery information
Shipping cost
Packages
Refund policy, etc.
Case and research studies
All visitors who are potential buyers have one question – Is the product any good?
Include case studies with a highlight of what you offer and how your products/services help the customers.
Research studies, on the other hand, are the result of researching across the entire eCommerce marketplace of multiple companies. If you include a research study with comparison, people will feel that you have confidence and choose you over others.
Avoid business-specific jargon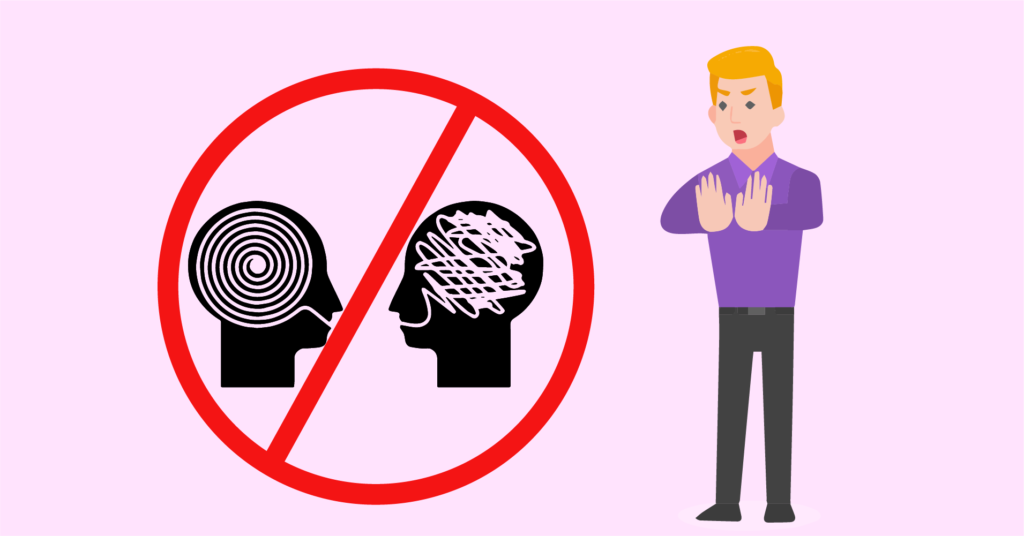 You might be the expert in the business and know all the terms and acronyms. But a fresher doesn't! Newly converted customers are at the bottom of the funnel, and most of them don't have any knowledge of eCommerce acronyms.
For example, if we say "AOV" or use a specific term only relating to our business, how many people do you think can get that?
Newbies are just learning about your company, and you don't want to scare them with confusing terms. Heavy words might sound relevant and easy to you, but you have to keep in mind that is not the case for others!
Checklists
It's not easy for a customer who has no idea how your product or service works. If they want an event planning service, then the company should provide them with a checklist of every plan, order, supplier, and budget.
The same goes for products. If a customer just searched for a rake, then we can assume that they are looking for garden trimmers too. So, add a checklist of everything related to gardening.
Reach out to guest bloggers and influencers
Your whole website might come crumbling down if you don't use a blog marketing technique. However, you might not have the time or skill to create a customer-friendly blog anyway.
This is when you need to seek out guest bloggers who can contribute. It increases referral traffic and domain authority. Optinmonster states that 62.96% of readers are more drawn to sites that have multiple authors.
Firstly, start by looking for writers on competitive sites. Then secondly, create a guest posting page on your website. Be clear about what you expect and what you can offer.
Social media influencers can endorse and promote your site, product, and service just by posting about you on their feed. Make a list of influential celebrities, industries, or websites to get covered.
Here's how Christiano Ronaldo endorses ClearShampoo on his Instagram.
Repurpose
Don't forget about your content after you publish it! Keep updating with the current status of the product and ongoing trends.
Recycling or repurposing old content is always easier than creating a new one! Decorate your older content, while you come up with fresh content ideas for eCommerce. It can also mean changing the format or reusing a chart on another video content.
Likewise, repost the top content on social media so that your customers don't forget about them too!
Over to you
That's all from our end on this topic! We went through a total of 15 eCommerce content marketing strategies in detail and tried to give you a clear conception as much as possible.
If you are a beginner, then things might sound a bit trickier to you. So, give us a holler in the comment section below. We will get back to you with an answer shortly.
Meanwhile, have a look at some Woocommerce Marketing Strategies.
---
Do subscribe to our YouTube channel to get WordPress-related tips and tricks. Also, follow us on Twitter and Facebook.