Fundraising for a noble cause is always welcoming to people. But starting the campaign can be a bit overwhelming at first. With mass people leaning on digital platforms, raising funds has become more complex than ever.
Running a non-profit organization involves a significant portion of time on fundraiser planning. These include pushing the campaigns on websites, mailing lists, and social media. All this can sound like a hassle to you, and without the necessary tools, running a fundraising campaign gets overwhelming.
That's why we are here to help, whether you are a newbie or a seasoned professional. With tools for fundraising campaigns, organizations and individuals can create campaigns and track progress, communicate with supporters and donors, and even securely accept donations.
We are gonna cover both SaaS tools and WordPress plugins for fundraising campaigns in this post so that you can have more options!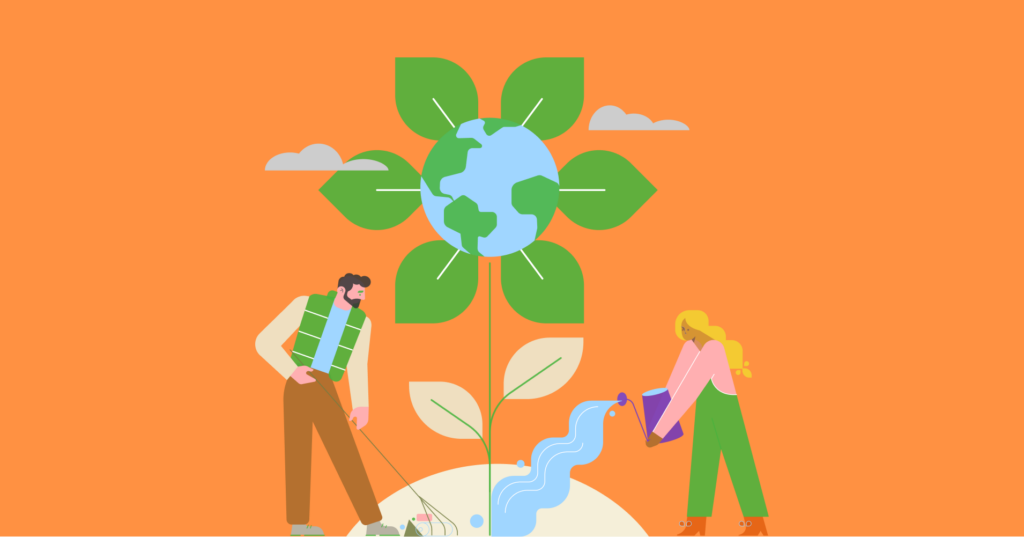 Fundraising tools for nonprofits
Online donations are a big game now, and to collect donations online you need tools for your website. According to stats, online donations have increased by over 20% in the year 2020. It has created the need for the best fundraising software for nonprofits. So, there are a lot of software solutions available for fundraising.
You can use social media, email campaigns, or even build your website with a donation page to increase donations and fundraising success. A plethora of fundraising tools for nonprofits are available to start your campaign today. If you want to promote your fundraising campaign on social media, you can do it on Facebook.
There are several SaaS platforms that you should focus on when setting up your fundraising campaign.
Donation plugins for WordPress
Fundraising tools for nonprofits are also available as WordPress plugins. So, if you want to get on board with fundraising campaigns, you may as well try some of the best plugins for donation and fundraising on your WordPress site.
Some notable tools for WordPress for fundraising campaigns-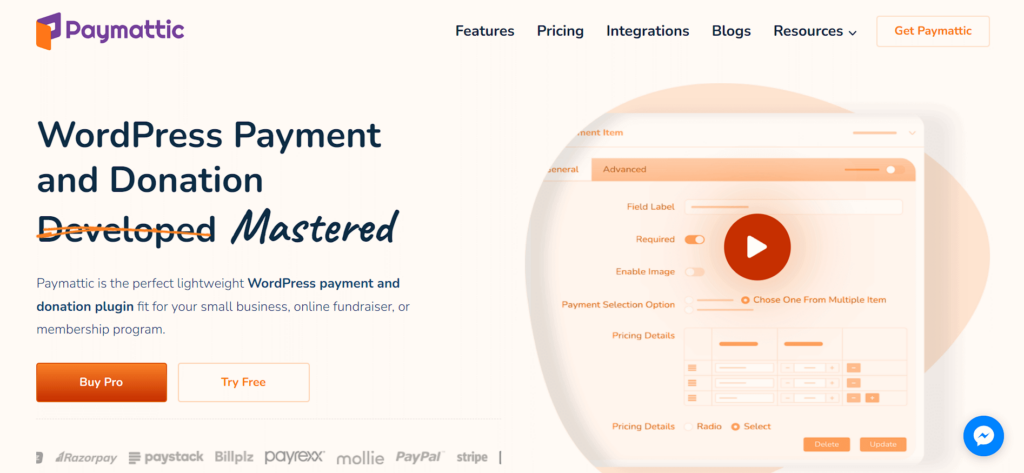 It's easily one of the most versatile payment form plugins available for WordPress. This plugin is the perfect fundraising tool for nonprofits, along with a huge table of features for payment options.
With its simple and clean customization features you can easily create donation forms without any coding or so. You can create a donation form in a matter of minutes in four steps with Paymattic.
Paymattic has a lot of useful features that are helpful for fundraising campaigns and donations.
Some useful features are:
Easy user interface
Subscription donations/Recurring donations
Stripe, PayPal & 7 other payment gateway supported
Custom donation amounts
Guest donations
Billing interval preference
Advanced reporting features
360 customer profile with advanced filtering
Advanced form settings option
Custom currency feature
Use Paymattic for fundraising, payment, eLearning, and various other cases without any complexity.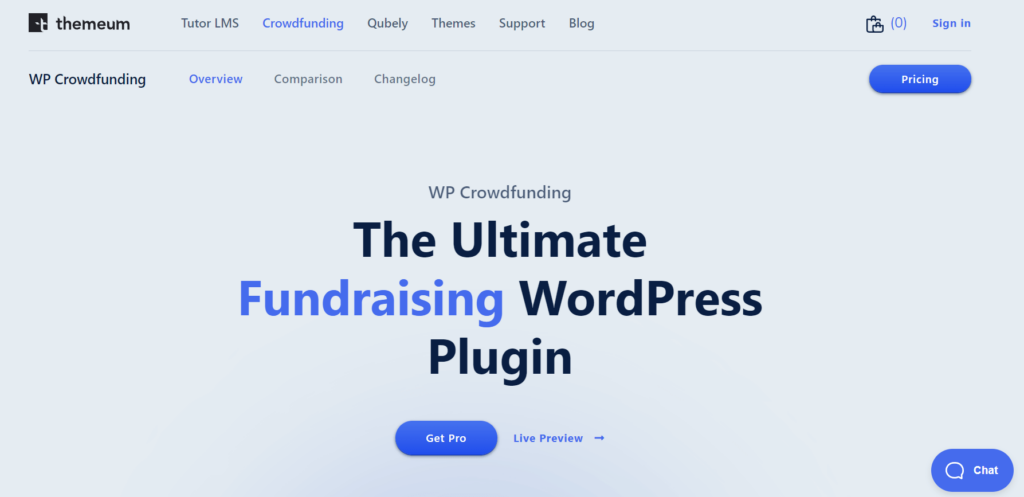 With WP Crowdfunding by Themeum, you can set up a crowdfunding campaign on your own website, which gives you more control over the procedure and saves money on fees for third-party crowdfunding platforms. It's a pretty good fundraising tool for WordPress.
You may set prizes for various donation levels and build various campaign models, such as fixed or flexible funding, with the help of the plugin. It also works with WooCommerce to convert any eCommerce site into a crowdfunding hub.
Of course, using WP Crowdfunding has its drawbacks. It's less user-friendly than some other crowdfunding platforms, so setting everything up properly could require some technical know-how.
Some of its notable features are-
Front-end campaign submission
Commission-based fundraising
Shortcodes and widgets
Reporting and analytics
Customization options
Flexible funding types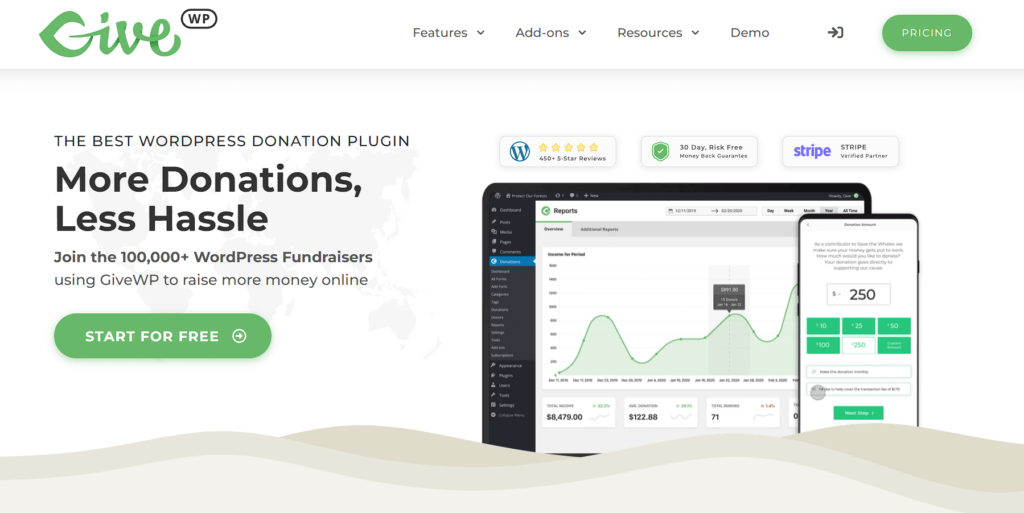 It is another cost-effective and powerful plugin that has a simple approach. It has all the features needed to create a successful donation campaign.
It comes with a donation form that can be customized to suit your needs and a wealth of reporting and analytics features. It also integrates with popular payment gateways, allowing for easy payments. The main features of this plugin include
Recurring Donations
Seamless Donor Experience
Customizable Donation Forms
Multi-Level Donor Support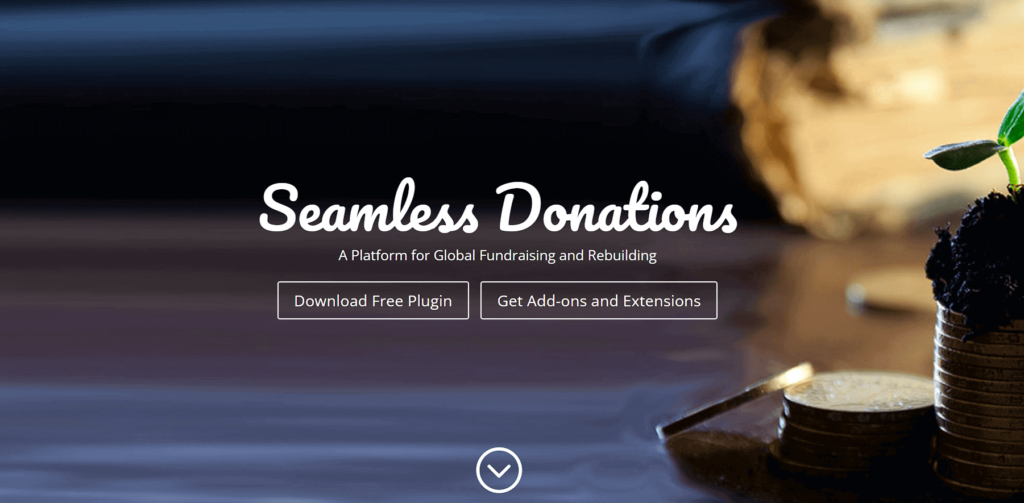 It is also a WordPress plugin that allows website owners to accept online donations through their website. It offers a variety of payment method interfaces, customizable donation forms, tracking and reporting for payments, and recurring donations.
It is free to use, but some advanced features require a paid subscription. No coding or technical experience is needed to set up or utilize the plugin because of its simplicity. It is suitable for non-profits, charities, and other organizations that rely on donations to support their work. Some of the features include
Customizable donation forms
Donation tracking and reporting
Subscription donations
One-time donations
Multiple payment gateway integrations, including PayPal, Stripe, and Authorize.net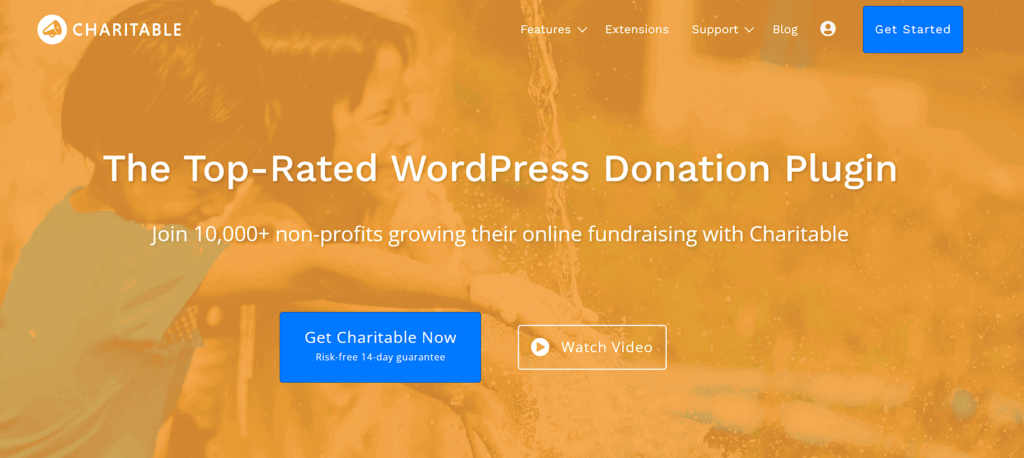 By raising money for a meaningful cause, charity, non-profit organization, or community initiative, Charitable is a fundraising tool that supports people who wish to make the world a better place.
You can organize campaigns, track and manage donations, take payments from various sources, build unique donation forms, and analyze your performance using Charitable. It's a simple-to-use plugin that may be customized to fit your unique fundraising requirements.
You might want to think about using Charitable if you're seeking a strategy to create a fruitful fundraising campaign on your WordPress website. Some notable features of this plugin include
Customizable Donation Forms
Campaign Management
Donation Tracking
Payment Gateways
Reporting and Analytics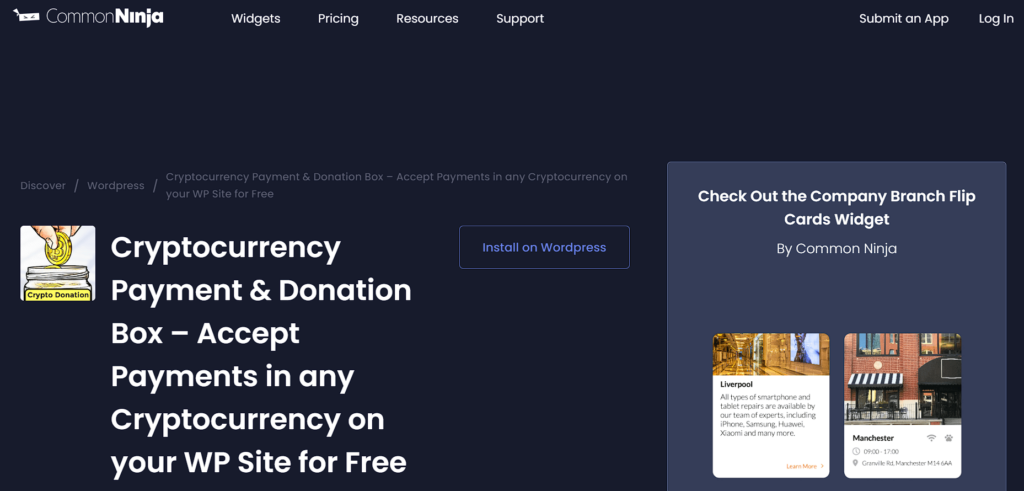 With the new wave of blockchain and Cryptocurrency, many people have been inclined to cryptocurrency as a medium of payment. This goes for donations and fundraising as well. Website owners can simply accept payments from their visitors in different cryptocurrencies like Bitcoin, Ethereum, Litecoin, and more using the "Crypto Donation Box" plugin.
The plugin's user-friendly interface makes installation simple and lets you personalize the donation box to your preferences. It's a great tool that makes the donation process easier and more widely available.
The fact that this plugin delivers a high level of security for both the website owner and the donors is one of the main benefits of utilizing it. It secures transactions and guards users' privacy using the most recent encryption technologies.
The "Crypto Donation Box" has received positive feedback from users for its straightforward and user-friendly design as well as its capacity to support a variety of cryptocurrencies. Some of the notable features-
Accepts payment from any cryptocurrency
Supports payment from different wallets
QR codes for your wallet address
Heavily customizable for WordPress website
Mobile-friendly
Online Fundraising Platforms
These platforms are like a modern-day version of a lemonade stand – except you can make way more money, and you don't have to worry about the neighbors complaining about the noise!
It can be a superb method to spread the news about your initiative or cause. Additionally, some platforms include services like money processing and reporting and the ability to design unique donation pages for particular reasons or events.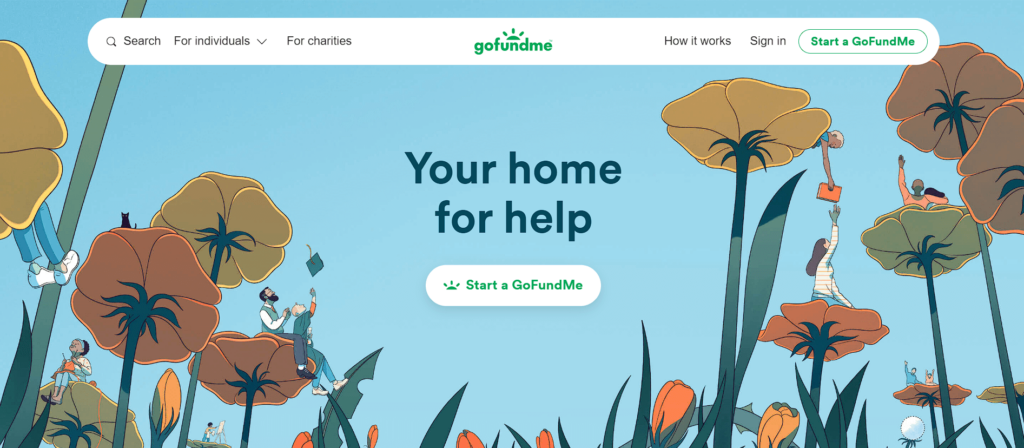 It's an online platform for crowdfunding that enables users to gather money for things like medical expenses and college expenses, and even to assist those in need. It is a fantastic tool for those who want to swiftly and simply generate money for a cause that is dear to them.
GoFundMe has several incredible features, such as the ability to make a page that is uniquely yours with a narrative, pictures, and videos. You may also share your page by social media, email, or text to reach a larger audience.
Furthermore, it provides a variety of payment methods, including PayPal, Visa, Mastercard, and American Express. Additionally, it provides the choice of setting up a recurring GoFundMe donation, enabling others to support your cause regularly.
They charge a tiny fee to cover their costs (2.9% + $0.30 per donation), but it's worth it for the convenience and assurance that your money is safe.
Overall, if you're looking for a quick and efficient way to raise money for a cause you care about, I support GoFundMe.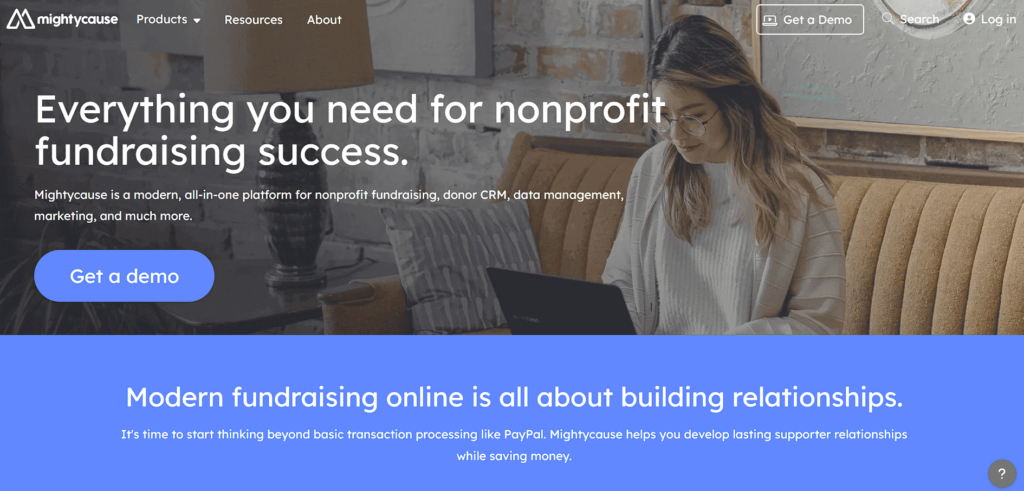 MightyCause is a fundraising platform that helps organizations, charities, and individuals raise money for causes and projects. It offers a set of tools to help companies and individuals in developing, controlling, and monitoring their fundraising efforts; making it a great online fundraising tool.
Additionally, it provides a platform for online donations that enables contributors to give swiftly and securely.
For users to process donations fast and securely, MightyCause has also linked with well-known payment processors including PayPal, Stripe, and Apple Pay.
In addition, MightyCause offers analytics and insight into donor behavior, helping organizations better understand their supporters and spot untapped revenue streams.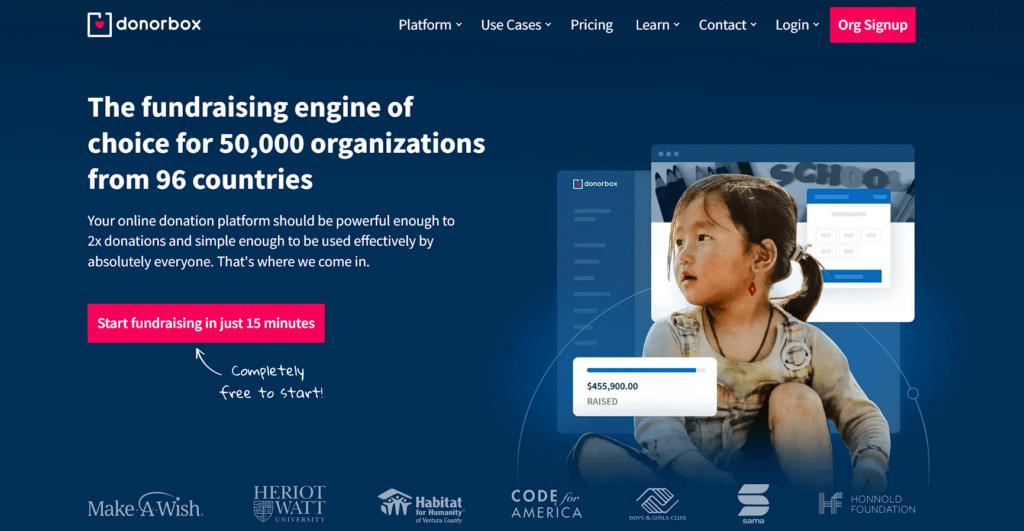 Donorbox is a cloud-based fundraising software that helps non-profits and individuals to accept and manage online donations. You create a campaign or donation form on their platform, share it with your community, and then begin collecting donations.
You may access a ton of amazing features, including customizable forms, recurring donations, and donor management tools, in exchange for a small fee (1.5–2.5%) that they charge for their services.
Setting up a campaign on Donorbox is very simple and you can do it even without being a tech whiz. Plus, they have a higher standard of priority on security, and they make sure that the data of your donors are safe and secure.
Another impressive thing is that they have many integrations to offer with platforms like Salesforce, Mailchimp, Google Analytics, WordPress, and so on. All these integrations make Donorbox a versatile fundraising tool.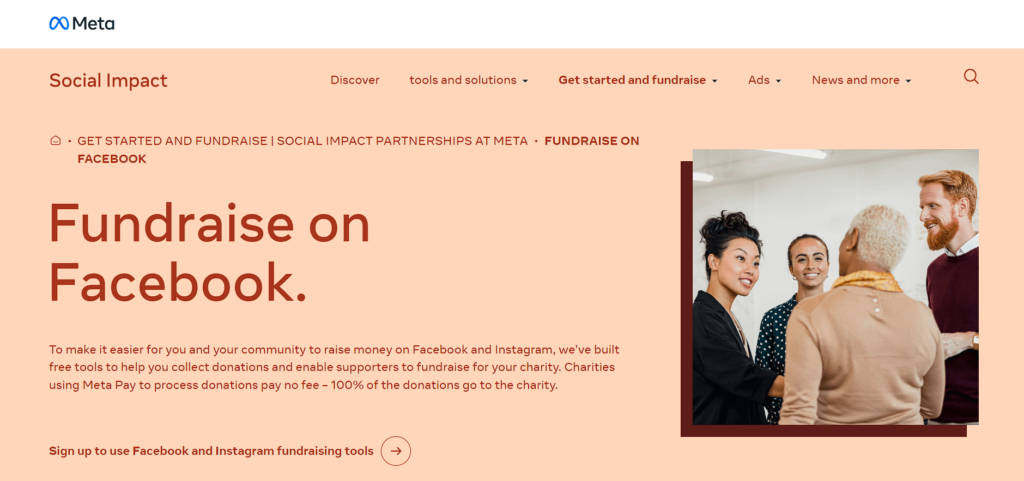 Facebook is the biggest social media platform and it also has fundraising features available that enable people, nonprofits, and organizations to run fundraising campaigns on social media.
You can set a goal, designate a specific fundraising page, invite your Facebook friends to contribute, and allow them to share the campaign with their contacts.
One benefit of using Facebook Fundraising is that donors can give funds quickly and hassle-freely without leaving the platform. But keep in mind that it is supported in some specific regions at this moment.
Additionally, Facebook doesn't charge any fees for donations made to nonprofits; therefore, the full amount is given to the charity. It also has a donation-matching program, which can assist charities in raising more money.
Fundraise on Facebook is an efficient fundraising tool for nonprofits and can promote an organization's goals and raise funds for charitable causes on a big scale.
Conclusion: The Power of Fundraising
Fundraising is an effective instrument that aids individuals, groups, and communities in raising money for their objectives. Fundraising can make the world a better place, whether it is for social causes, disaster relief, or medical research.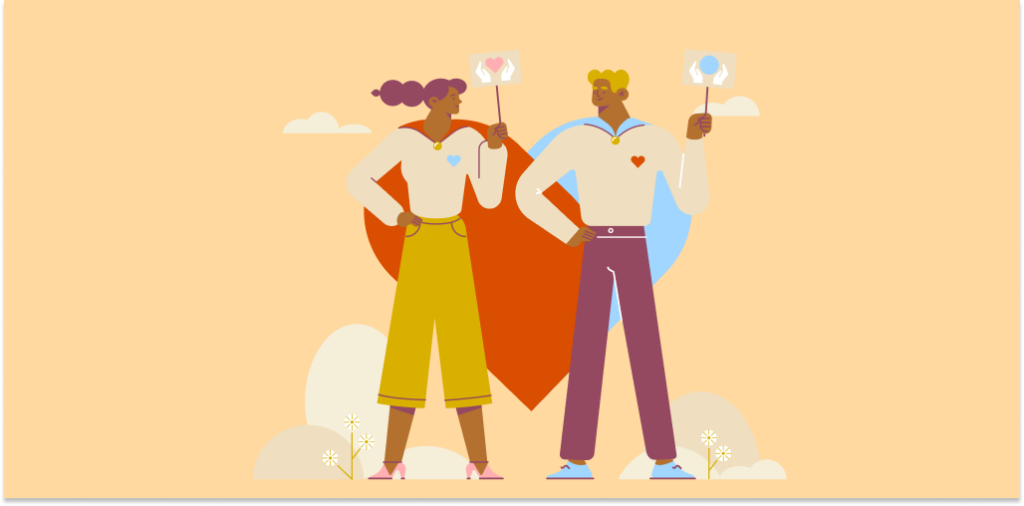 A vast portion of the population is on the internet and there's no better place to start fundraising campaigns than the internet. With the tools mentioned earlier, you can easily create fundraising campaigns to help your cause.
The donation plugins for WordPress are a big help to website owners to collect donations for the fundraiser, and there are numerous plugins with great features and customizations, like Paymattic, Donorbox, GiveWP, and many more.
The true power of fundraising lies in its ability to unite individuals and groups in pursuit of a common objective and have a significant local or worldwide influence. Fundraising has the power to make things better for all of us by encouraging individuals to get engaged and make a difference.
---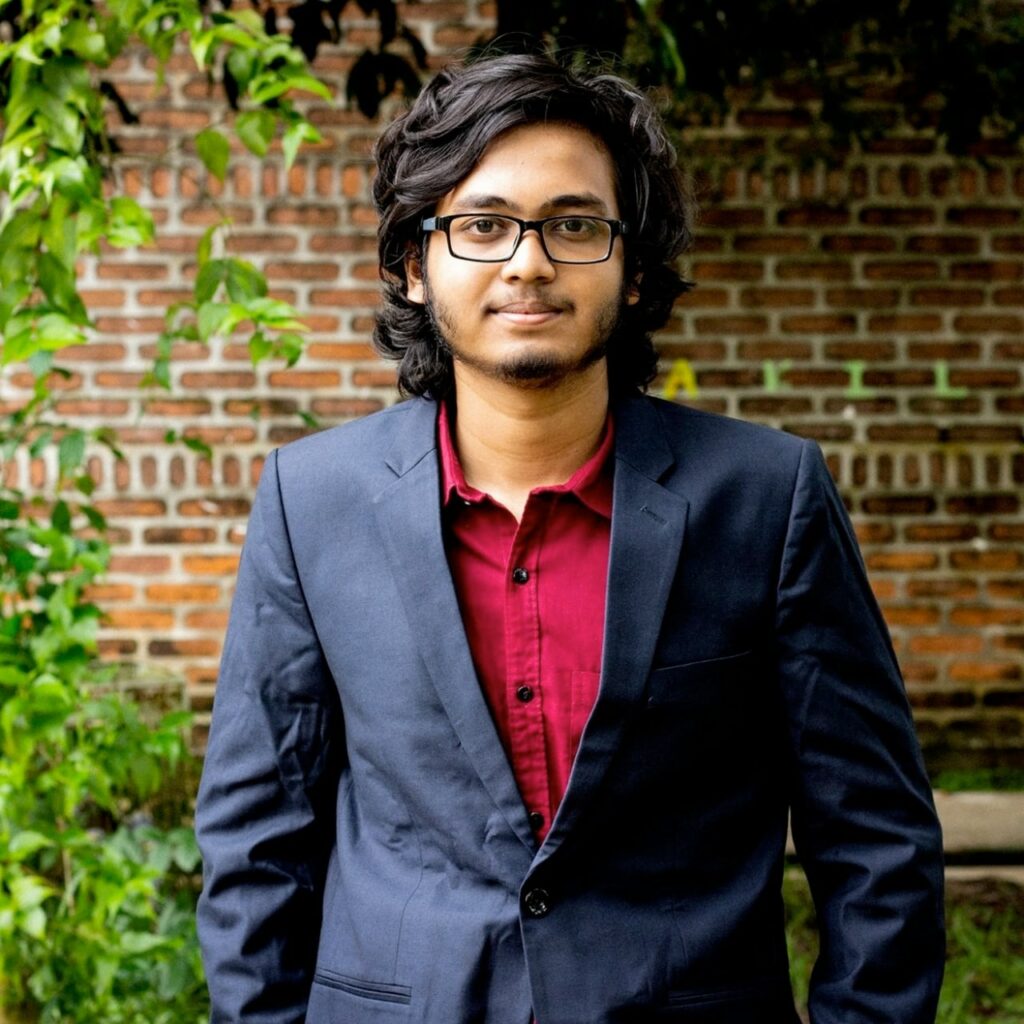 Author: Romeo Nicholas Rozario
Romeo is a creative content writer for WPManageNinja and a tech enthusiast. On the flip side, a musician by passion when he's free.