WordPress donations and fundraising is an emerging field in the tech industry. And why not? The world is going digital, fundraising might as well. But where to start looking for the perfect plugin to help you out?
Look no further because we present to you WP Charitable, one of the finest in the industry, and also shed some light on why people look for a WP Charitable alternative and where you may find it.
So let's go.
WP Charitable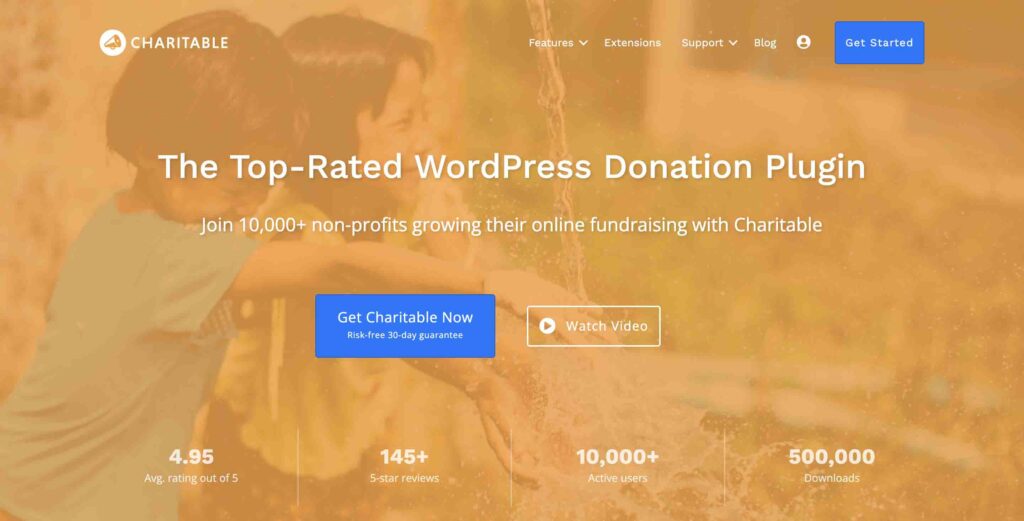 WP Charitable is a top name in the world of WordPress donation and fundraising. With over 10,000+ active users, it is one of the most widely used online fundraiser plugins. And what makes it amazing is its flexible nature.
Some of the most notable features that make WP Charitable great are noted below:
Donation management
Crowdfunding
Recurring donations, etc.
However, WP Charitable may be somewhat out of reach for the common user. With code snippets, hooks, and styling options, this fundraiser plugin remains unobtainable for a beginner.
Paymattic – The perfect WordPress donation and fundraising plugin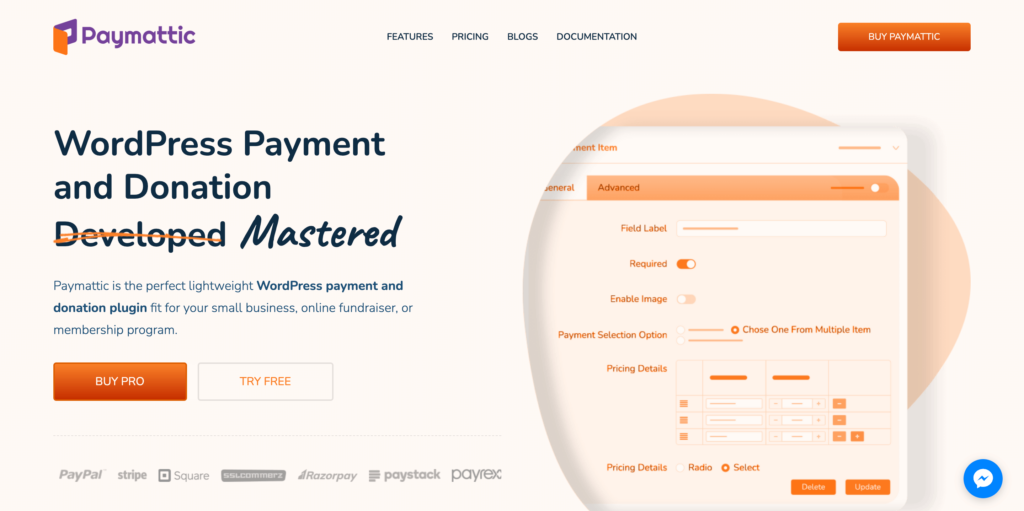 Lightweight, fast, and secure – Paymattic provides everything you need in your WordPress donation and fundraising plugin. Just create a donation form in a few minutes, and start collecting donations from anywhere you want.
Some of the most amazing WordPress donation features that Paymattic has to offer are listed below:
Donation goal amount
Donation statistics
Customizable campaign image in form
Donation progress
Recurring donation
Custom donation amount
File upload
Custom CSS
Form scheduling & restrictions, and so much more.
Why is Paymattic the best WP Charitable alternative?
When people think of fundraising or donation collection, they want things to be as easy as possible. They do not want to be lost in the nitty-gritty details of technicalities. And this is enough for users to look for WP Charitable alternative.
But what makes Paymattic the best WP Charitable alternative? Well, let us look into some of the finer details of form building mentioned below and see how Paymattic compares to WP Charitable.
Custom form fields
Custom form fields are the building blocks of any webform. How straightforward and efficient your donation form is greatly depends on how customizable and easy-to-use form fields your donation, and fundraising plugin provides.
Well, good news in this regard. Because Paymattic offers 20+ custom input fields for you to create any payment or donation form you want. Moreover, they are neatly categorized into three categories:
General Fields
Donation & Product Fields
Payment Method Fields
Unfortunately, if you are thinking of using WP Charitable, you will find no such feasibility. This WordPress donation and fundraising plugin only has the name and email field to offer. Adding to that, if you wish to add other custom form fields, you are required to write code snippets. This is clearly not beginner-friendly at all.
Payment gateways
Depending on the scale you operate on, you will need good payment gateway support to collect donations from all across the world.
Whether you are a local fundraiser, wishing to build a local playground or a global non-profit worker, you can easily use Paymattic to collect donations. Paymattic supports 8 payment gateways to help you out. The payment gateways are listed below:
Stripe (Free)
PayPal
Payrexx
Paystack
Mollie
Razorpay
Square
SSLCOMMERZ
Contrary to Paymattic, WP Charitable offers only 6 payment gateways, and even then, they miss out on major gateways like Mollie. This corners the users greatly and is a major negative point.
Form prebuilt templates
Your donation forms play a vital role in determining the outcome of your donation campaign. They must be fast loading, efficient, and most of all MUST deliver smooth transactions.
Keeping this in mind, Paymattic offers 70 prebuilt form templates categorized into intelligent divisions. Of these 70 prebuilt form templates, about 40 of them are made with specific donation purposes in mind, like Stripe donation form, Responsive charity donation form, Square charity donation form, Recurring donation form, etc.
On the other hand, there are no prebuilt form templates available with WP Charitable. If you want to create a donation form, you have to open a black form and manually create each one from scratch. This is daunting and forces people to look for a WP Charitable alternative.
Integrations
Third-party integrations help to go beyond the scope of your website. A lot of times, it becomes unrealistic for a plugin to offer functionalities outside of its niche. So what they do is cook up third-party integrations so any user can extend their functionality.
Well, good luck to you because Paymattic has not one but 9 different third-party integrations in store for you. Together, these integrations will let you accomplish email marketing, SMS notifications, user registration, workflow automation, etc. Third-party integrations are listed below:
FluentCRM (Free)
MailChimp (Free)
Slack (Free)
Zapier (Free)
WP User Registration
ActiveCampaign
Webhook
Telegram
Twilio
When it comes to integrations, WP Charitable also provides a good deal. Whether you want to automatically add contacts to your email marketing list or connect it to other apps, you can do that easily with WP Charitable.
Paymattic – The best WordPress WP Charitable alternative
Paymattic is already proving its worth in the WordPress world, and rightly so. The intelligent interface, smart form editor, amazing integrations, and global payment gateways – all of these are the deciding factors that can make or break a plugin. And Paymattic offers all these and more.
Don't believe us? Purchase a premium license of your choice and see Paymattic at work. And if you don't like it, return in 14 days. No questions asked!