WordPress is undoubtedly the best ever CMS we have seen so far thanks to its amazing user-friendly experience and a wide variety of options. And that's why more and more people are joining the community either as a developer or a user.
The true beauty of WordPress lies in its capability of turning a non-developer into a website admin despite having no prior experience in web development! And where custom functionalities are required that aren't offered by WordPress, you can always choose a suitable plugin from WordPress's wide variety of plugins that is growing every day, thanks to the amazing developer community powering the WordPress platform and taking it to a towering new height.
But along with choice, comes dilemma. As Psychologist Barry Schwartz stated in his lecture on TED, the more option you are offered, the more perplexed you will be; and so will increase your chance of making the wrong decision. And the wide variety of WordPress plugins available is no exception at all.
Then how do you figure out which plugins are the best suited for you? Well, in this article, we will help you choose the 10 best WordPress plugins of different categories you MUST install.
Though WordPress is famous CMS, it doesn't mean that it has no limitations at all. It also has limitations at different levels. To mitigate these limitations, a lot of plugins came into existence in various ways.
We are starting this blog by giving a simple real-life example in this regards which I have explored a few days before. In fact, that incident inspired me to write this blog.
Recently, I wanted to create a write-up on my site regarding one specific issue. I needed to create a table for my post. But there isn't a built-in option in WordPress that enables me to create a table.
I decided to have a look at the plugins directory in WordPress. I found there were several types of plugins stored. I selected to choose a couple of them for a try. And most importantly, I found TablePress, which is the most popular one in its category, but it also comes with some major limitations that made me look for more.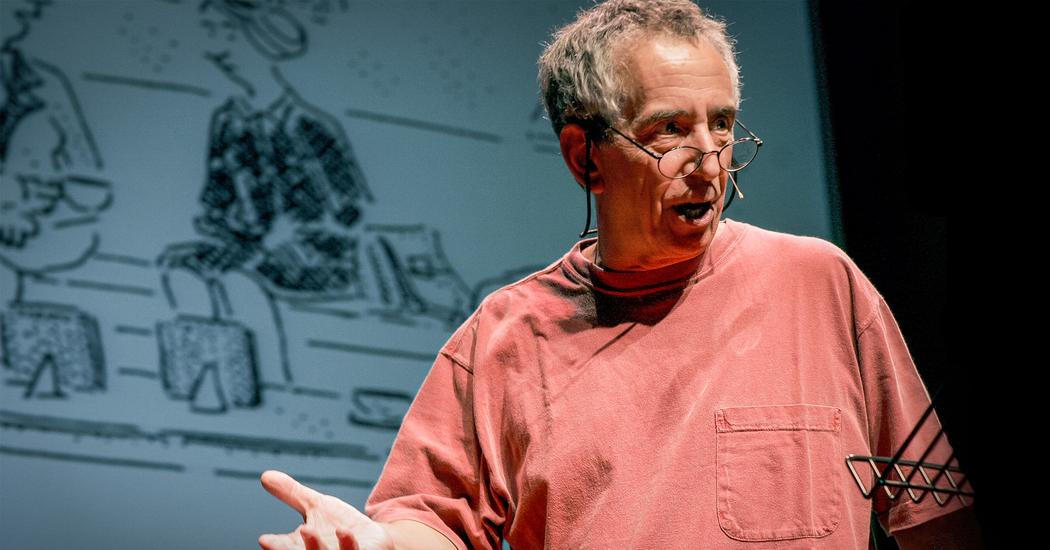 TablePress is unresponsive to type. Apart from this, it was merely ok. It is unable to create a responsive table as a whole.
So, I was searching further & further and came to realize that there is a plugin named Ninja Tables which can solve the problem & make a balance in this regards. So, I decided to go with the Ninja Tables Plugin.
This is why I am talking about the limitations of WordPress itself. If WordPress had a default tool to create a table, I would not have gone through such problems. That is why plugin came into existence to solve the problems. On the other hand, such limitations of WordPress created an ample amount of opportunity for both developers and users. If there were a default table builder tool available in WordPress, we wouldn't have had such amazing plugins which offer different extraordinary features.
Many of the business owners usually ask for suggestions on the effectiveness of different plugins for their businesses. Because of having a productive selection of plugins can take the business easily to the next level.
I have been studying for a week to find some effective plugins that are not just growing fast but also making millions of people's lives easier every day, efficiently to say the least.
Before jumping into the detailed discussion, let's have a quick look through the best WordPress plugins you need to have installed ASAP:
I place it in the first position because of its one unique quality apart from others. There isn't any other plugin in the WordPress directory which can make responsive tables except Ninja Tables.
It's a powerful tool which has lots of Features & Functionalities. You can create and manage multiple tables at a time. You can import data from an external source easily. Not only that, it also enables you to import data directly to this plugin from any external sources, let it be a remote csv file, other WP tables plugins or data from your Google Sheets.
Different built-in options make your tasks very interactive. It has fast editing facilities as it allows its users to customize data tables diversely. Not just that, Ninja Tables ensure that your data tables won't awkwardly break down in any device ever again. The plugin's Responsive Breakdown feature hands you absolute power over your data table's responsive customization.
It has different color schemes to make your tables more polished and attractive. You also can customize your colors as your wish. You can add extra CSS to your table as well.
Most of all, if you want to have a responsive dynamic table frame with a huge bunch of functionalities Ninja Tables will be the best possible option for you. I am personally using this amazing plugin for my purpose & getting the best experience ever in table building. I would highly suggest you give Ninja Tables a try.
This is one of the most popular, and probably the most important plugin in WordPress used for Search Engine Optimization (SEO). Day by day internet users has been increasing steadily. The more users are rising, the more important and tough SEO is growing.
This is much fortunate that there is a plugin named Yoast SEO which resolved the problems regarding Search Engine Optimization. It usually helps to create better content and improve your ranking in search results. It prioritizes guides you to create contents that are SEO-friendly, and eventually rank higher on SERP.
Initially, it helps to select a focus keyword and use the keyword perfectly in the content you are writing. Page analyst feature checks the number of uses and the place where you have used it.
Especially, on image alt tags, meta description, headings and the whole post. Moreover, it also suggests to set up the text properly for better usability and visibility for search engines.
Apart from this, it helps to improve the way of your page looks on the search results with a snippet preview. Manipulating better headlines and picaresque meta description can make a difference which ensures the click rates of your website.
It has readability and keyword features which ensure SEO friendly content. Lastly, the plugin is more comprehensive to maintain content in a balanced way.
In a few cases, we simply followed Yoast's SEO guidelines for on-page search engine optimization, and nothing else; and most of them ranked on the first page of Google, if not ranking #1 on related search results. As a matter of fact, these pages are our website's top source of traffic for over a year, and we don't have to pay a dime for this huge amount of converting traffic!
One of the fundamental needs of your website is to create any kind of form, it can be either a simple contact form or it can be a user registration form, subscription form, payment form etc. This is one of the very basic needs of your site. You might need a contact form to interact with your clients or you can use a form of having business dealings.
In this case, to create any kind of form here is a plugin named WP Fluent Form which is a modern dynamic form builder plugin within WordPress. It has a variety of features which makes your forms more interactive. It is getting more popular within a very short amount of time. It is extremely easy to use for our non-developer users as well as developers in need of highly customized functionalities.
It's drag & drop formula helps users create online forms very comfortably and rapidly. It has input customization option for a specific field. If anybody wants to customize any specific data from any field, it can be a good option for them.
We can have some more look.
Moreover, it also has import-export facilities for its users. You can include add-ons in this plugin to make the interface more interactive. It's also cross-browser compatible and user-friendly in type.
Every form created with WP Fluent Form has a unique id by which users can integrate the form into the post or web pages. It is very easy and comfortable to create and use. So, if anybody wants to create a form, he can have a try of this wonderful plugin.
I personally use the tool for my purpose and I am getting an awesome result. I highly recommend you guys to use the plugin for a wonderful experience.
Jetpack is a wonderful site which enables its user to raise traffic, SEO Security, Site backups, content creation and community building. It has multiple types of functionality.
The plugin is working with hundreds of themes as it is compatible with any kind of theme. It has automated social media posting and scheduling opportunity in advance.
It has a wonderful backup facility. You can have a backup real-time and regular basis backup policy. The plugin monitors every aspect of the post. Three types of facilities are provided there to monitor, protect and restore data.
Malware scanning, code scanning, and automated threat resolution can be applied by this amazing plugin. Anyone can have a try this wonderful plugin.
This plugin actually compresses all your images, saves server space, and make pages load faster. It's very useful and boasts one million plus active installation with a huge amount of positive reviews.
For instance, if you have 20 megabytes of pictures, by applying this plugin, it will try to compress as much as possible without losing resolution and quality to make it approximately 10 megabytes. So it can happen 35% of the reduction in size which decreases loading time.
Smush is an awesome tool to minimize your image size and makes your page load much smoother and faster. I highly recommend you to use the tool to get a better experience.
This plugin allows you to gather people's information and send out push notification through people's browsers. The great part about this plugin is it's free and it converts ten times better than email marketing.
For instance, if I add a new product to my e-commerce website, a large number of people will be notified by this plugin. They can simply click on it and they can be directed to your website. So it is a very convenient way to get people to come to your website. It's like having an email campaign on a huge amount of people's websites.
It usually raises the traffic on your website. So, anybody can enjoy the plugin totally free of cost and earn more revenue by raising more traffic to his/her website.
This plugin will give you the ability to have pop-ups on your website and also will build a pop-up board on top of your website.
This on here is a very useful plugin. It gathers tons of email addresses and has a huge amount of positive reviews. Moreover, it is easy to use and easy to integrate with the email marketing services.
Most importantly, it is mobile responsive in type and comes with extensive customization facilities for its users. It has a unique headline generator that creates engaging headlines. It also gives you almost 20 responsive design templates. You can change your color schema according to your brand or requirement.
This plugin is used to copy your website and download it to your desktop with the whole database. It is the easiest plugin for taking backup in a comprehensive way.
It usually exports data along with database, media files, plugins and theme and so on. If you want to upload your site to a different location, just drag & drop the respected file into WordPress.
It is a very useful plugin by which one can export the whole website with everything almost in the shortest possible time. It saves times and promotes productivity.
This plugin fixes the serialization problem when it operates find and replace function. It's totally mobile device compatible and user-friendly and offers cross-browser compatiblity. I really recommend this plugin to give a try.
This plugin is used to ensure the security of transferable data. Every day we are transferring lots of different data through an internet browser. These data can be anything, it can either be a financial transaction or it can be sensitive login data.
These kinds of data we are transferring remains in a scattered way in the web. Hackers can hack different types of data in different ways. So we need to be maximum careful about sending data to a specific direction.
In this case, Really Simple SSL can make a solution for the gross users. In order to protect data transfer, a secure connection needs to be executed. Really Simple SSL ensures all these kind of security issues regarding data transfer.
I think, to protect the transferable data, you can use Really Simple SSL and make an example of a secure environment.
Wp Fastest Cache is one of the popular plugins for transferring cache to another. It's the fastest way to transfer cache. According to the developer, it is the simplest and fastest cache system in the WordPress.
Wp Fastest Cache provides static HTML files according to your dynamic WordPress blog and saves it in the cache.
This plugin uses mod_rewrite to create static HTML files along with minification, GZIP compression, browser caching, and creating an option for combining JavaScript and CSS files. Basically, they are used together to reduce requests from your server.
Usually, all cache files are deleted when a post or a page is published. It's a pretty handsome way to transfer all the cache.
That's all for now, I hope this article will help to make you understand better about the latest growing and most useful plugins of WordPress. You can make sure of what kind of plugin you should use for a specific purpose. I think these 10 plugins will serve your specific purpose comfortably.