Quite a few numbers of people like to cook, maybe the number has changed a bit as of the pandemic going on. Among them, a few of them like me have taken it as a hobby since they cook when they get any time apart from their regular day to day activities. Some of them cook professionally as a chef, someone like mom cooks a regular basis three or four meals a day.
Bachelors who live in a mess or apartment usually cook up a basic meal, the restaurant needs to share their recipe with their expected consumers, somebody may like to share food recipe with others and share their cooking experience online. What would be the better way to do it?
Well, team WPManageNinja has brought to you an optimal solution in this regard. Its Trendy Restaurant Menu allows you to fix up all your problems regarding displaying food recipes on the website. Whether you're a housewife or restaurant, business owner, you can use the plugin to display different types of recipes on your website.
What is the recipe/menu plugin?
In WordPress, the recipe plugin is used to take your recipe ingredients, nutritional information along with the direction or a small description and formats them into a 'recipe board' so that it gets more readers and user-friendliness.
Why you need a recipe/menu plugin?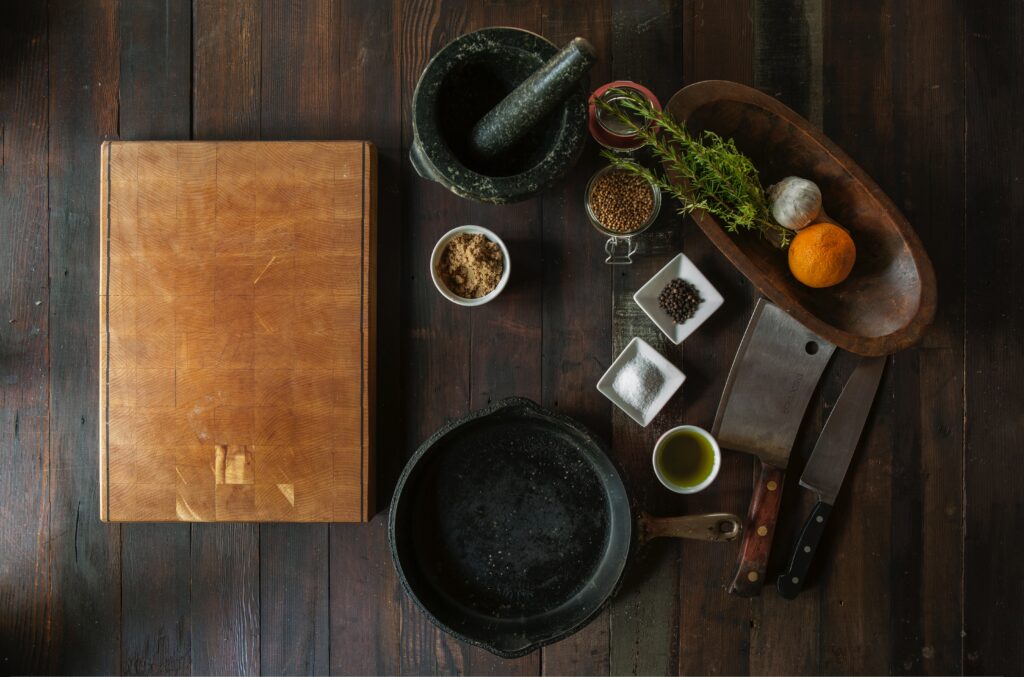 There are ample reasons why you should use a recipe plugin in order to display different recipes on your website. If you have a restaurant and you have a website for your publicity of your food itemst, you can simply use a recipe plugin for displaying your prefered food items.
The plugin gives you an easy way to make your recipes stand out in your posts without a lot of messing about with the theme's CSS. It has various types of built-in capabilities like printing. You need zero coding knowledge for managing all the recipes and displaying them on your website.
Benefits of using recipe/menu plugin
Most of the plugins you will have several choices on how the recipe will be presented and how to manage all these items together. Eventually, they will provide an option to print the whole outlook. To make all these things happen, you don't need to know any coding because of using the plugin.
By using an appropriate recipe plugin on your website or blog, you will also have some technical benefits as well. It will play a vital role in how your recipe demonstrates in search engine results so that it can get enough exposure. Plugins are also crucial for manipulating the post or display on different social media.
Choosing the right plugin
If you are managing WordPress, you will be exhilarated to know that WordPress has numerous food blog themes and a number of plugins that deal with the food recipe to help you get started.
Three points should keep in mind when choosing the right recipe plugin, they are convenience, search engine optimization, and user experience. As there are a number of plugins in the WordPress plugin directory regarding the food recipe, you might be confused to choose one out of the plugin directory.

Now, I am trying to help you to figure out what would be the best solution for you to choose a better plugin from a mass. In this regard, I am mentioning one of the best WordPress plugins for the food recipe which name is Trendy Restaurant Menu plugin. This plugin is basically used for restaurants, but it can be used for other reasons as well. You don't need to shell out any money as the plugin is totally free of cost.
Get in touch with a Trendy Restaurant Menu plugin
Trendy Restaurant Menu is a WordPress plugin that makes it easy to create impressive recipes that users can print, save, and review. It's a multi-purpose plugin as it can be used for various needs. Trendy Restaurant Menu also optimizes your recipes for search engines and generates nutrition facts.
It also formats recipes in a way that draws maximum exposure from search engines, all without you having to do any code. You simply have to create your post and add images. The plugin will format the recipe dynamically for you. Now, I am giving some of the key functionalities fo Trendy Restaurant Menu.
1. Users will love its friendliness
Users usually love to deal with the things in an utmost easy way. In the case of a food recipe, the same rule is applicable though! So Trendy Restaurant Menu can provide you with its special menu building procedures.
It seems that visitors will love the plugin because of its user-friendliness. They will be able to adapt the servings of different items, print the recipe, add adequate ingredients to the items, they also can share their recipe with others.
2. Creating meal type
This is one of the best options to create and display the meal type on your website. Using the plugin, you can create and manipulate a meal type of certain recipe items.
3. Categorize the dish type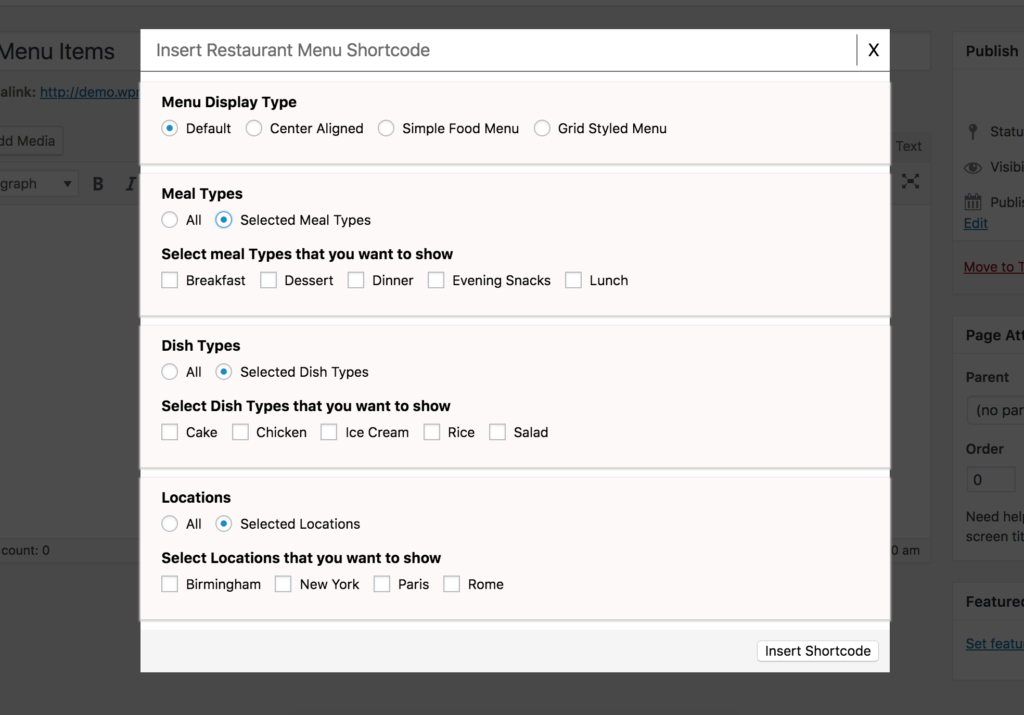 This plugin allows you to categorize the dish type you want to create. You can easily create distinguished dish types for exclusive recipe items.
4. Unlimited menu items
Trendy Restaurant Menu provides you with a smart opportunity to create unlimited menu items as you wish.
5. Attaching location
You can add your location to point out the location and region of the respective restaurant you want.
6. Multiple display types
Using Trendy Restaurant Plugin, you can display the recipe or menu in 4 different distinct ways.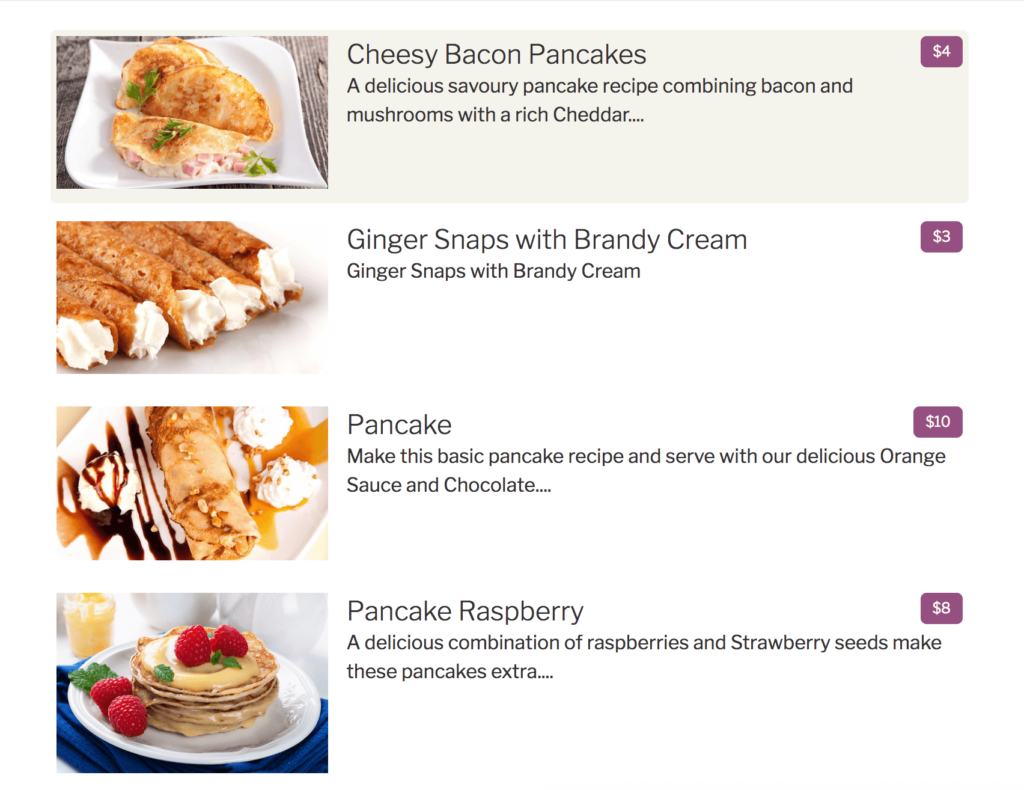 There is a Default display type which shows the preview on the left side of the page along with the featured image. There is another display type named Center Aligned that displays the preview in the center of the page without the image. In this type, without the image, everything will display.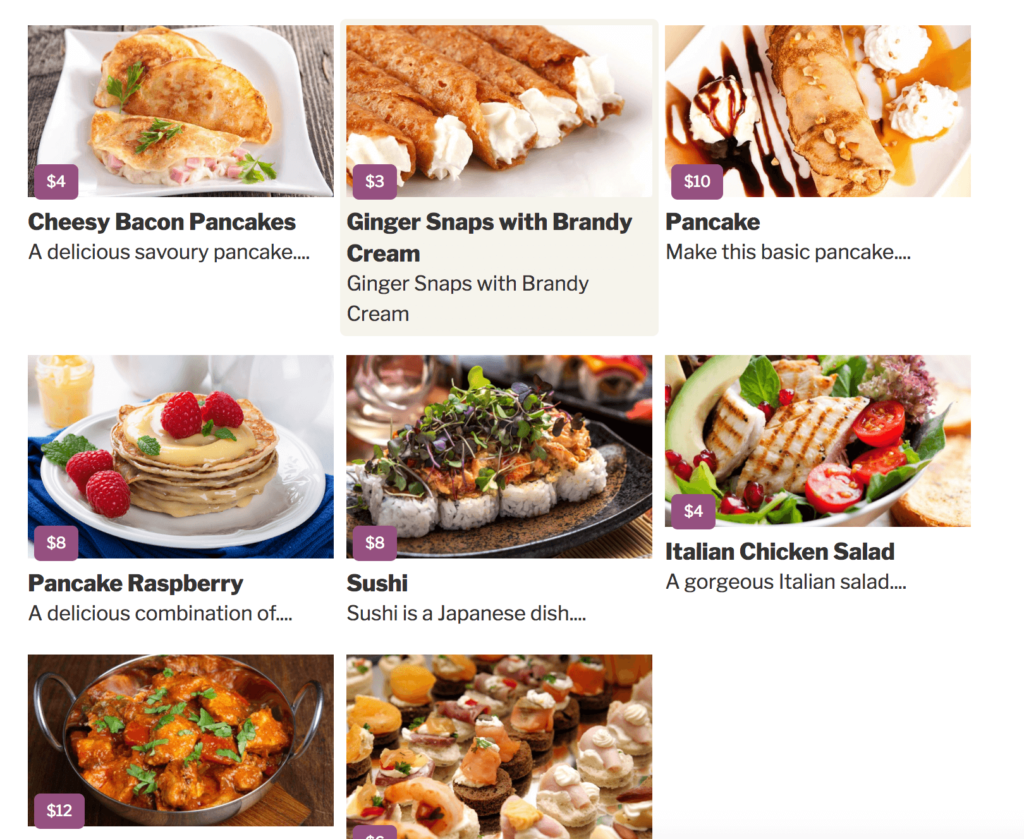 Simple Food Menu only displays limited items without any image. On the other hand, Grid Styled Menu allows you to display the output in different grids systems like one, two, three as many as you want. It's really cool and pretty handy using the different grids on a page.
7. Auto-populate recipe name
As the plugin is SEO-friendly, it will automatically draw your recipe name from your posted name to improve your SEO experience. So, you should provide the recipe name maintaining SEO principles.
8. Image support for recipe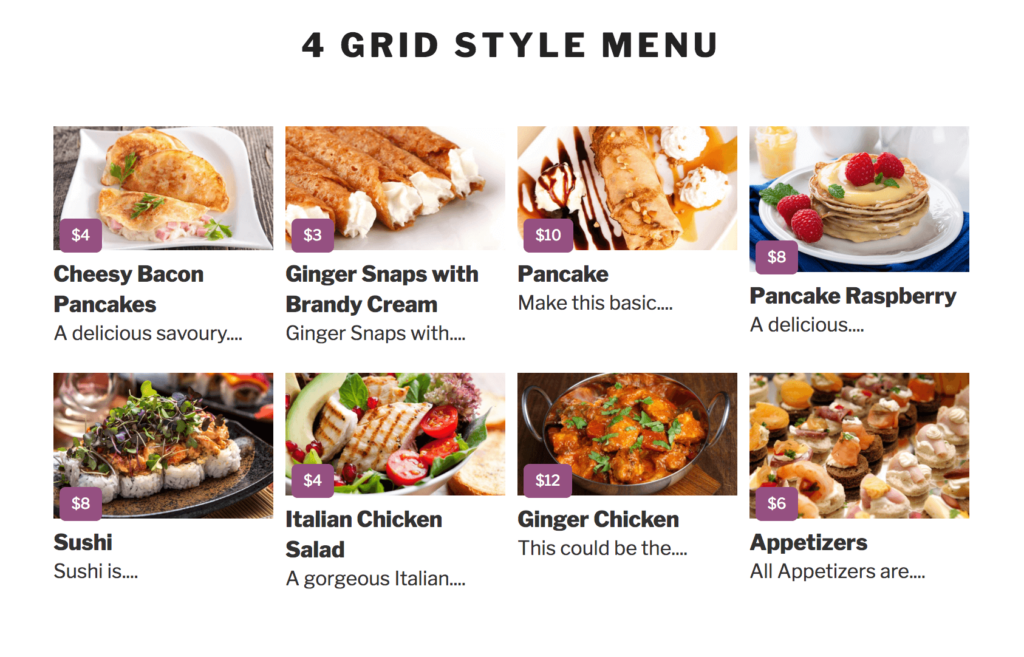 For better user experience, you should make sure that images appear with the recipe. It's the most common & obvious option like every other plugin. Here, in this plugin, the alignment of the image is very in a friendly position.
9. Linking to the description
You can easily include affiliate links or any other links related to the recipe from the recipe ingredients fields. This is one of the most exclusive options of the plugin.
10. Bold and asterisk styling
You can easily bold and make the font italic format within the description field. This also makes the font smarter which ultimately gives a beautiful view of the text.
11. Using short-code
After creating all the recipe items using the plugin, you can easily integrate them into any pages you want simply by embedding a short-code. For each of the recipe items, you create You can have a short-code for every item you created.
You just have to click on the Insert Short-code, then automatically the format will be included on the respective page.
Final words
Every day millions of people search for different types of recipes on the web. Google focuses to improve their recipe search to help people find the best recipes they want. They are using something called Schema microdata formatting.
Yes, that sounds geeky, but we will make it super easy for you. You won't have to touch a single line of code, and everything will work automatically.
Other helpful highlights you should pay special mind to in these modules incorporate the capacity to show dietary data, including cooking times, and transfer recordings to your plans. To locate the most ideal choice for your site, ensure you look at the module demos to perceive how your plans could look when they're distributed.
Conclusion
On the off chance that you definitely feel comfortable around a kitchen, all you have to learn is the means by which to best share your insight on the web. WordPress empowers you to do this effectively, on account of its wide assortment of modules and subjects. With these devices, you can include the same number of plans as you need in record time, and alter them so they look perfect.
In fine, if you are the restaurant owner or managing a food menu or recipe and want to publish globally for publicity or sharing your cooking experience with others on your website.
I would highly suggest you give a try this amazing free Trendy Restaurant Menu plugin for your better user experience. Feel open to leave any ideas for future models in the comments and subscribe to our email list if you want to be notified of new posts!
---