By default, WordPress automatically sends email notifications when someone leaves a comment on a specific post. Comments make the user interaction better and sending a frequent email for every comment is something boring.
How can you get rid of this kind of problem?
To fix the problem, just go to the Settings and click on the Discussion part, then you will have a page with discussion settings. In that page, scroll down and you will have an option named Email me whenever you will get two options. Unchecked both options to solve the problem. Then click on the Save Change button below.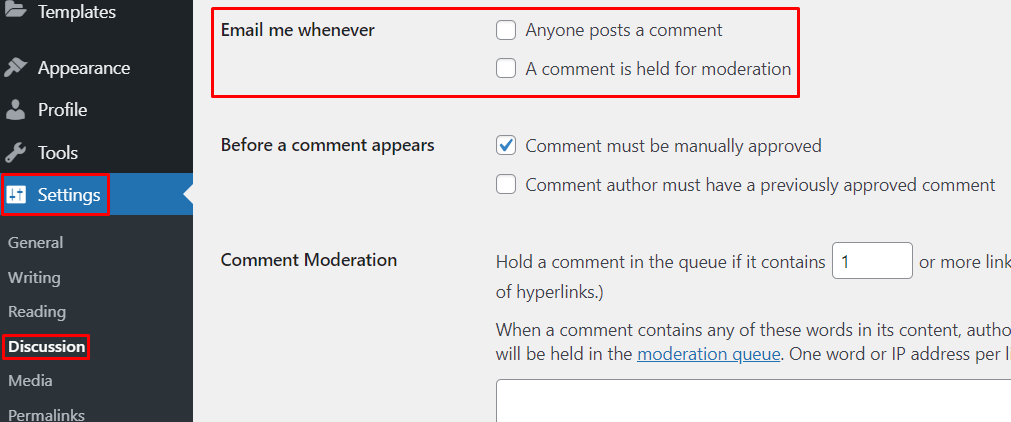 Then, automatically the email notification will be turned off.
Hopefully, this pro-tip was helpful. Find more Pro-tips here.