Adding and managing a massive count of data is frustrating. So, what do you think can be a solution for that? The easiest way to resolve the issue is to create tables, diagrams, or charts by using a table plugin in WordPress. Here, we will show a comparative study of Ninja Tables and wpDataTables by checking out their enticing features and functionalities.
As a vast community widely uses these two plugins, the topic deserves a clear-cut demonstration so that new users can properly understand while choosing the best-suited one for serving their purposes.
Best table plugin in WordPress: wpDataTables v/s Ninja Tables
If you list table plugins, these two will be at the top! wpDataTables by TMS-Plugins and Ninja Tables by WPManageNinja are two competitors in the table plugin field. Both vary in some features and match in some too.
Which one do you think is dominating WordPress sites? To clarify, let's just say both because you might still not have a clear perspective.
Trying both plugins at a time can take up quite a considerable chunk of time. So, to make things convenient, we have everything you need to know right here!
Compare and contrast wpDataTables vs Ninja Tables and pick the best table plugin in WordPress, following these points.
Now let's go through these parameters one by one. After going through the rest of the article, you'll easily figure out what table plugin would be the best suited for serving your purposes.
Moreover, you can also note down some of the alternatives at the end of the article.
Get a massive discount on Ninja Tables!
1. User-friendliness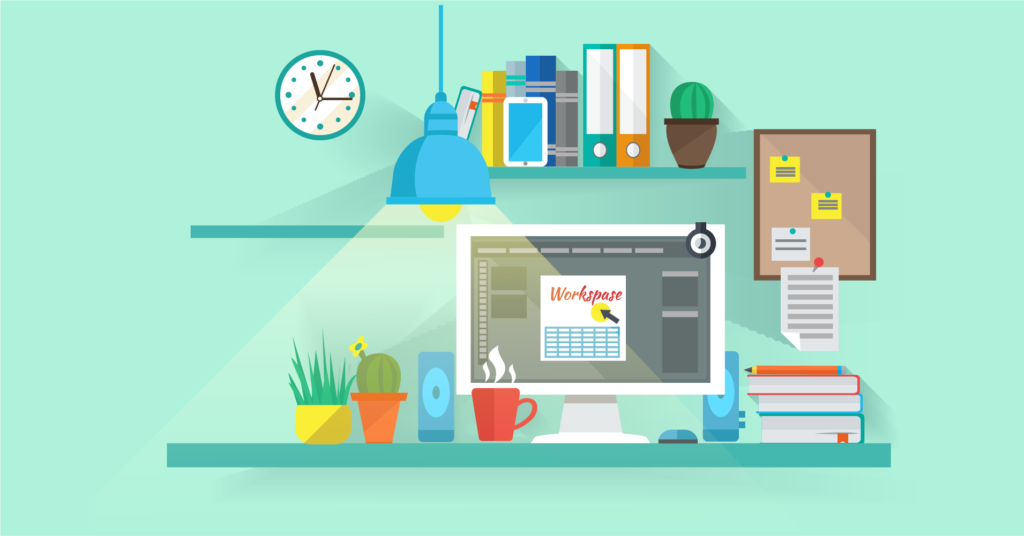 wpDataTables and Ninja Tables both come with lite/free and premium versions. The features confirm fantastic UX because all are easy to apply.
wpDataTables user-friendliness
The lite wpDataTables is for users who often use WordPress tables. But if they want to use the extensive collection of features, like adding charts, graphs, MySQL-query, Google Spreadsheet, Server-side processing, Responsive mode, table filter, etc; the premium models are the best.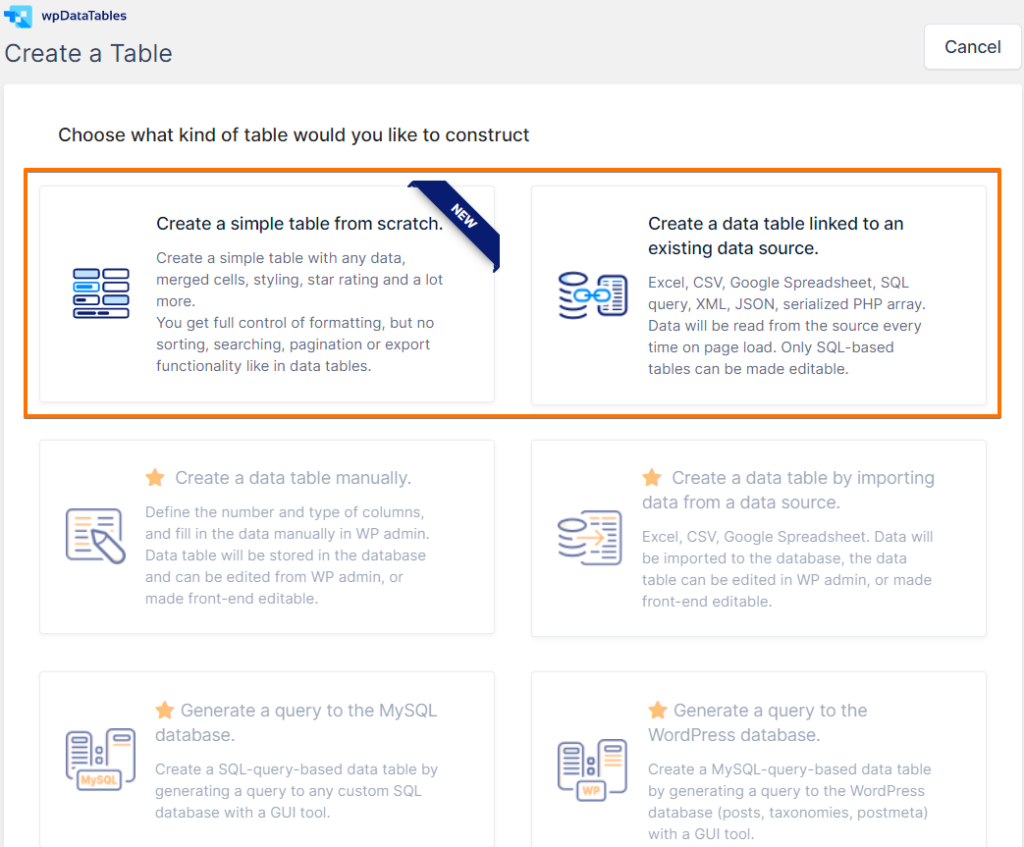 Here's how the interface looks. Free version users can only create simple tables or a table with existing data sources.
You can search for the top 5 WordPress table plugins, and this one will definitely be in it.
Ninja Tables user-friendliness
Even the free version of the best table plugin comes quite crammed with features! The tables are interactive because of the custom color options, conditional column formatting, WooCommerce integration, Google Sheets, and many more. As a result, creating tables with the Pro version is highly magnetic.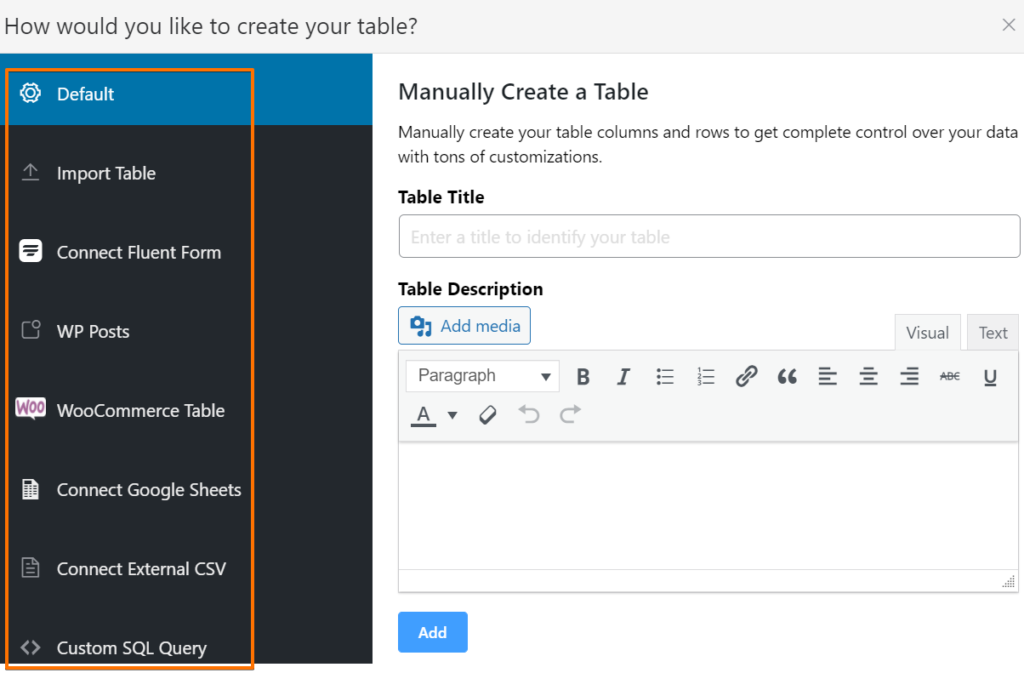 If you're using the free version of Ninja Tables, you can create a default table, table with imported data, and also tables with Fluent Forms entries. The other options are for Ninja Tables Premium users and are definitely unmissable for people with a WooCommerce store, data on spreadsheets, etc.
Another option appears on the dashboard but not on this menu. It's the auto-integration with Ninja Charts (Free & Pro)!
Clearly, a user of both can confirm that Ninja Tables wins here!
2. Integrations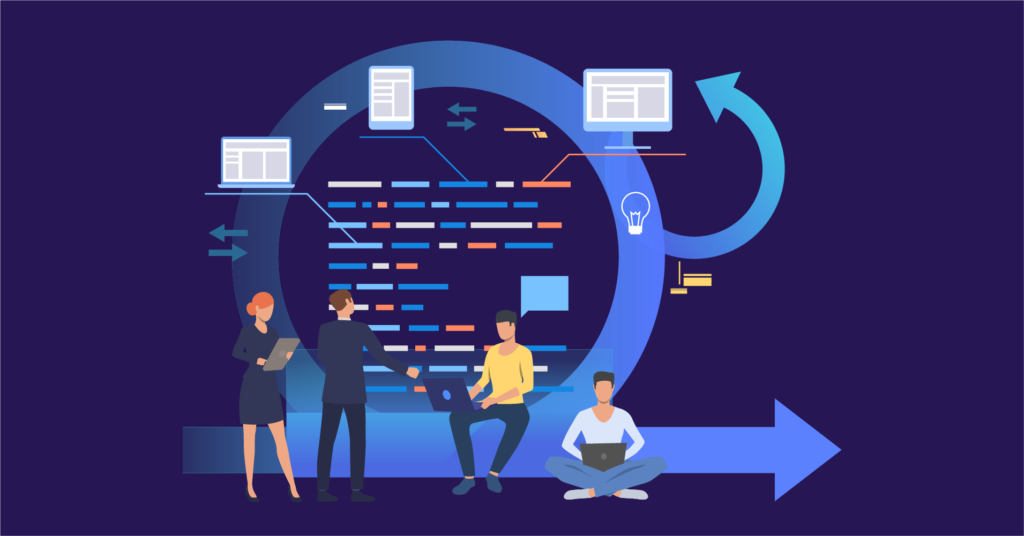 A third-party plugin integration might come off as a difficult term. But the two plugins in discussion make it seem effortless. Thanks to the integrations, users can easily find whatever they need and create all sorts of data tables.
wpDataTables integrations
If you want to create a table with form plugins or from the Google Spreadsheet records, pop in wpDataTables and have fun.
It clearly teams up with the following-
wpBakery Page Builder
Gravity Forms
Formidable Forms
Elementor
Google Spreadsheet
Ninja Tables integrations
Like a super-advanced Pro addon, Ninja Tables is extensive. Therefore, it's literally the one tool you need to excel in everything!
Integrations are as follows.
Fluent Forms
WP Posts
WooCommerce
Google Sheets
External CSV
You can create a table with form entries, fold up WP Posts, or create a Woocommerce table using Ninja Tables. Likewise, Ninja Charts can create dynamic charts from Ninja Tables' data.
Apparently, wpDataTables is a bit behind in the plugin integration game. On the other hand, Ninja Tables comes with the best and the most useful integrations and gets ahead again!
3. Mobile responsiveness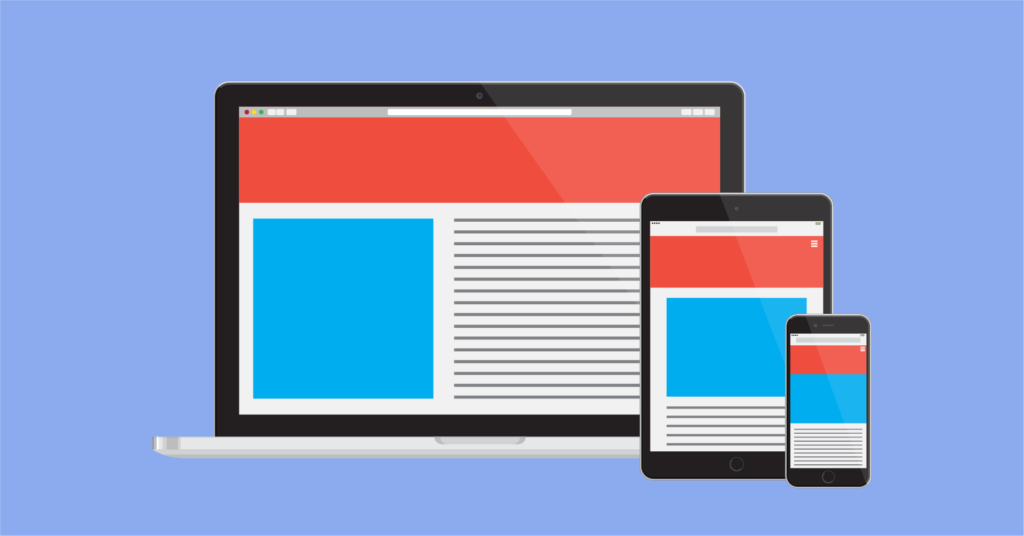 Each of these table plugins stands out for the responsive layout feature. Let's see what's the case here.
wpDataTables's responsiveness
Mobile responsive functionality is only available in the premium version of this plugin. If you are using the basic version, the tables will not provide this feature, and you can't choose which columns to show on various devices.
Ninja Tables responsiveness
Free and premium, both versions offer an actively responsive layout on any device. You can enable the "Stackable table configuration" mode to display vast data.
Do we have to spell it out, or can you realize Ninja Tables is the winner here too?
4. Customizable design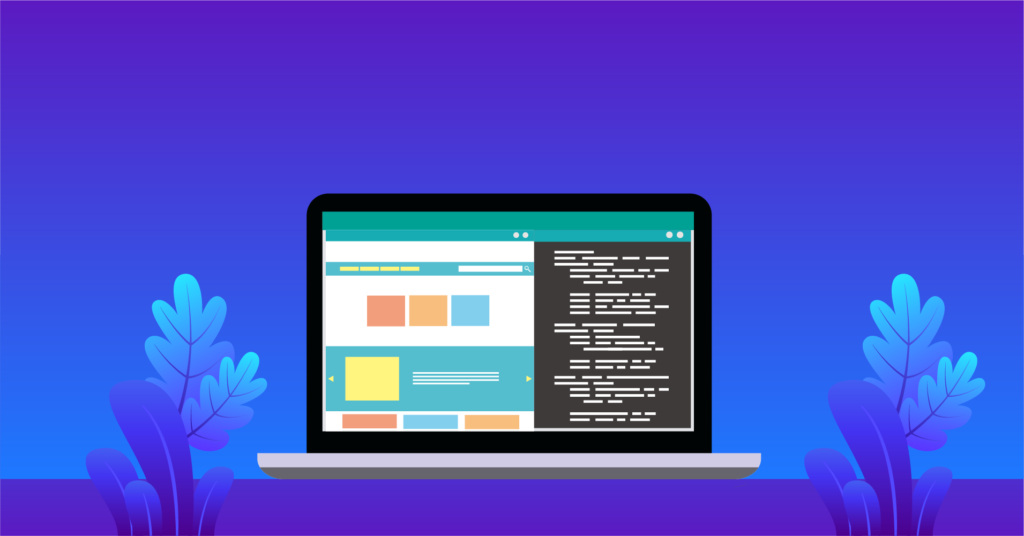 One of the many qualities of a table plugin is its customizable design. While free versions limit customization, the pro models show advanced options.
Customizing wpDataTables
In the premium version, you can customize the basic column styling. It includes color picker for every column and conditional column formatting option for highlighting.
Customizing Ninja Tables
This one has unlimited color options and lets you alter the colors between rows. You can also change the text and background color. And the free version offers multiple predefined coloring options.
Because of the vast color scheme, Ninja Tables wins once more.
5. Ratings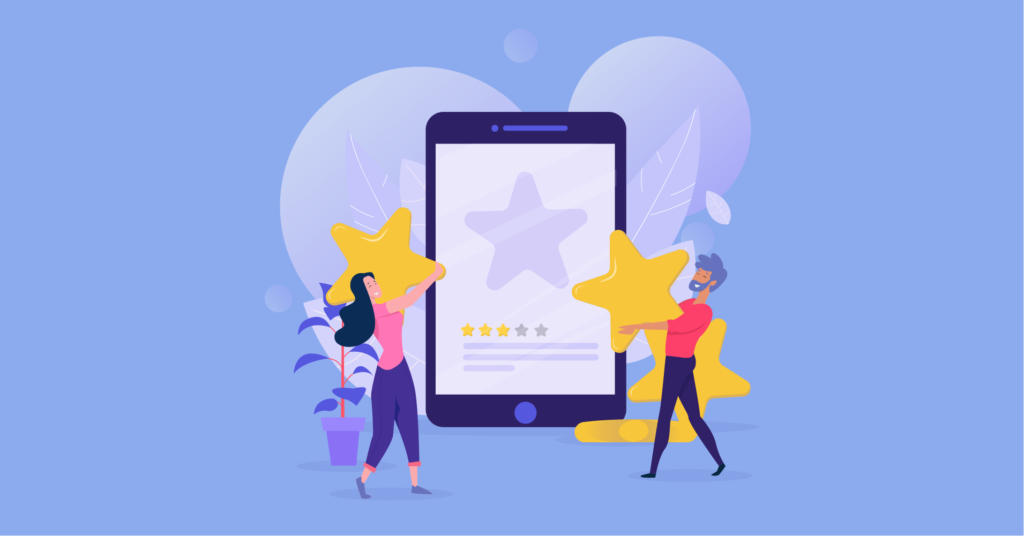 Before deciding, modern users of table plugins tend to go through the ratings and reviews first. It's the initial stage where they single out one plugin that has better reviews & ratings.
To have a clear idea about this parameter, you can see the ratings & reviews of wpDataTables and Ninja Tables from WordPress.org. Primarily this will make sense about the quality and authenticity of the plugins.
Ratings of wpDataTables
Here's the rating wpDataTables has received from the users.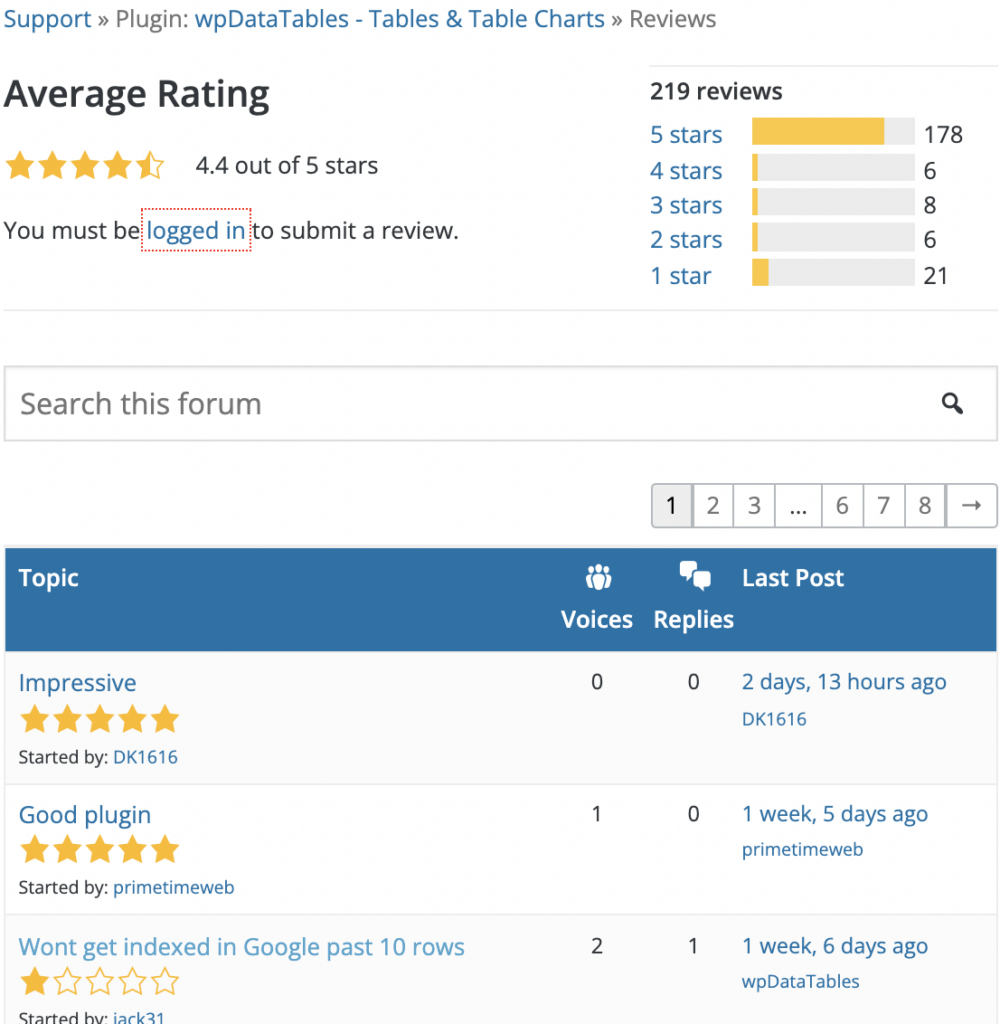 Ratings of Ninja Tables
The average rating shown below shows that users are quite satisfied with Ninja Tables.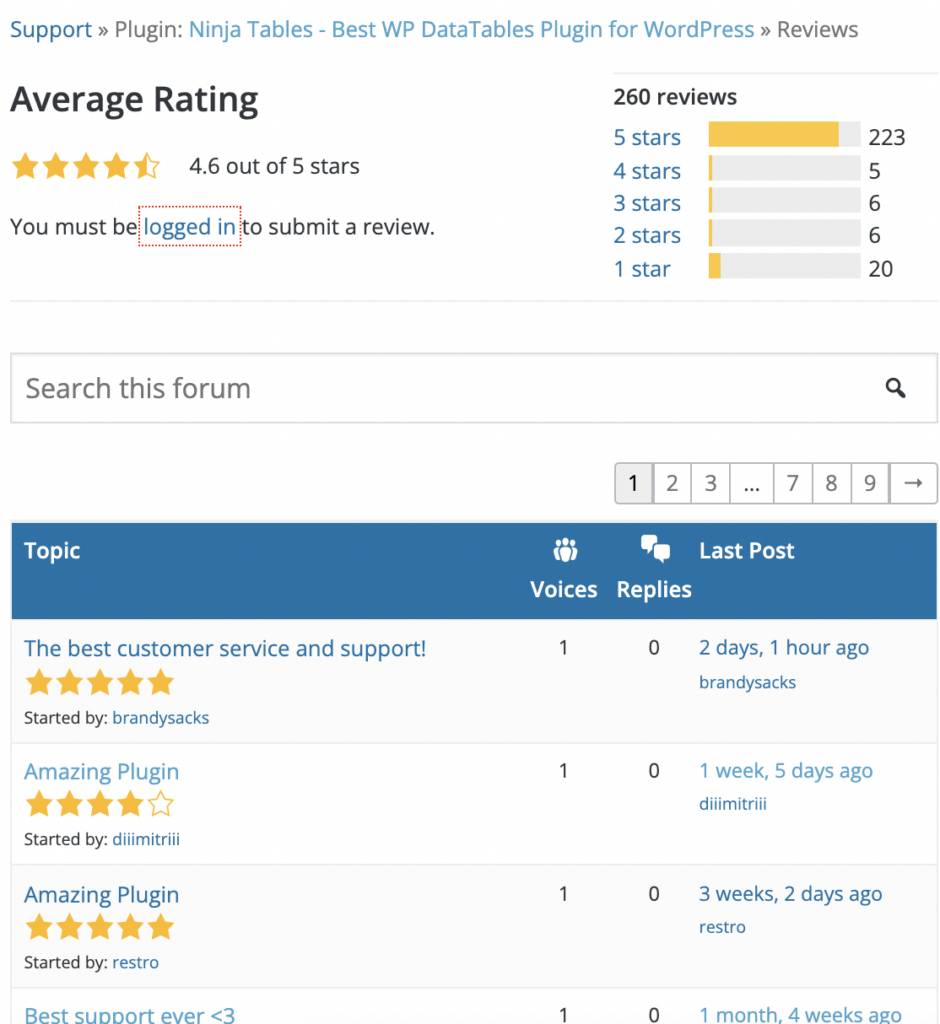 In the review and rating section, it shows that Ninja Tables wins. Let's have a look at the features now.
6. Core features comparison: wpDataTables vs Ninja Tables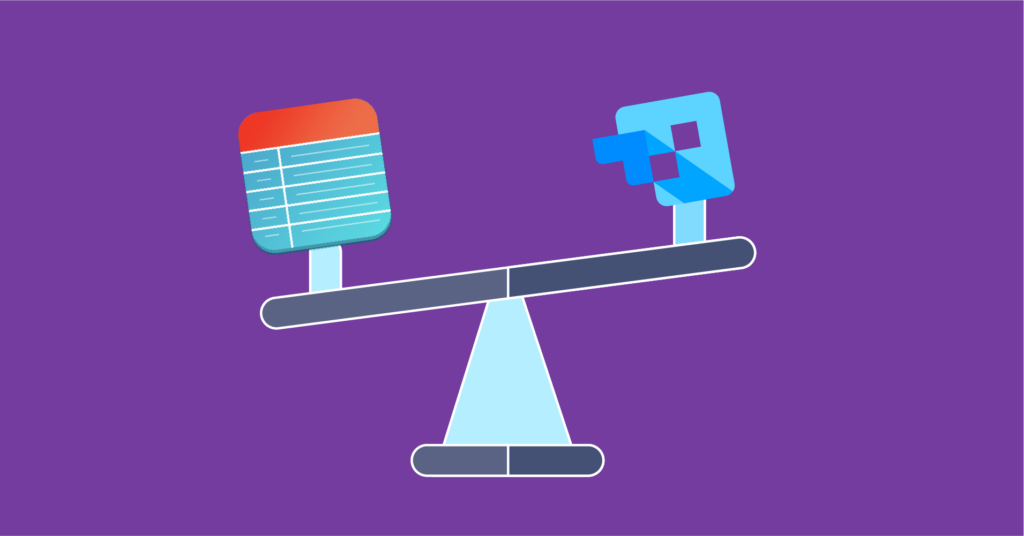 As a table plugin in WordPress, each of them is unique. So, let's dig into the productive features of the two plugins.
wpDataTables features
This data table plugin comes with a truckload of functionalities, which are easy to use on your WordPress site. Similarly, the extensive array of features is always getting regular updates.
So, if you pick it right now, you will get the current version of the plugin. Here's a list of the basic features of wpDataTables-
Responsive Design: No matter what data source you are using (MySQL or Excel), this table creator allows you to choose the data presented in a mobile-friendly manner. You can adjust online tables to a mobile phone, laptop, or tablet.
Conditional Formatting: You can change the color, highlight cells or columns as you want in your online tables. This feature is helpful for tables with large data sets so that it gets easier to estimate.
Options to create: In the first step, this plugin offers six ways to create a table. You can only create a table with an existing data source with the free version. Buy the full version to use others.
wpDataCharts: Create a data chart by wpDataTables to make your site appear more flamboyant and active.
Sorting: Ordering the content of your table depends on the types and values of the column you provided. You can sort single or multiple columns and also an individual one.
Advanced Filter: Frontend table users can filter the values by an individual column. After enabling the advanced filter option; you can filter text, number, date, time, select, and multi-select box according to your requirements. Also, if you don't want a user to customize the filter, you can disable filtering for a column.
Multiple Database: wpDataTables supports MySQL, MS SQL, and PostgreSQL databases too. The recent version of wpDataTables can connect to one or more databases.
Row Grouping: While this feature is only available for the non-server-side, it's helpful for users if a column has the same value for many rows.
Pre-filtering and calculating: Create a table and open more than one link by a unique pre-filter value. A particular URL key allows you to do that. Then, you can also calculate the total, maximum, minimum, and average number of data.
Layout and Word Wrap: wpDataTables lets you create dynamic tables with the "Word Wrap" option. You can use this feature by clicking on "Limit Table Width."
Horizontal Scroll and Other Tools: Enable the "scrollable" button to set the horizontal scroll bar. You can drag the bar left-right as per your need. CSV, PDF, Excel files export, copying table to the clipboard, and configuring table tools are convenient options for users.
Integration with wpBakery Page Builder: wpBakery Page Builder allows inserting tables and charts by wpDataTables on your page.
A WordPress table by wpDataTables also offers some additional features for ensuring users' comfort. You can select the one you want after you know all the details about Ninja Tables.
Ninja Tables features
Before we get into the depth, here's a confirmation that it's by far the best WordPress table plugin! The massive list of features and active installations will tell you that it's quite user-friendly.
For instance, it has several advanced features for frontend table-styles to make your tables more appealing. All the features of this awesome data table plugin are as follows-
Media & charts: Adding images or videos to your tables can make them appear more riveting to users. Ninja Tables allows you to have a bunch of options to add different media files into your online tables. Also, with Ninja Charts, you can create numerous charts by extracting table data.
WooCommerce Integration: This is one of the most powerful features of Ninja Tables. You can create a WooCommerce product table and catalog the items easily with this plugin. In this case, the table creation mode will be based on the WooCommerce plugin.
Auto-sync and Connect to Google Sheets: If your data is already on Google Sheets, you can show it in a tabular format on your website using Ninja Tables without any hassle!
Color Options: Among all the fantastic features of Ninja Tables, the unlimited color option is one of the best options out there. You get to style and customize the color of your table by picking from the "Table Design" tab.
Drag and Drop: No need to go above and beyond with coding and stuff! You can drag and drop table columns and rows and arrange them as you want.
Table Styles: Bootstrap 3, Bootstrap 4, Semantic UI are advanced styling libraries available for furnishing your online data tables. You can also make tables stackable by turning on the 'Stackable Table Configuration' option that will help you to show table data in a stacked/nested way.
Connect Fluent Forms and WP Posts: By connecting Fluent Forms with Ninja Tables, you can organize and display your form entries or submitted data in a tabular format on your website. Moreover, WP Posts integration will let you turn WordPress posts into tables.
Transform value: This feature lets users transform a data into link. It comes in handy when an imported file is missing a linked data or to call/email someone directly from the table.
Custom CSS and JS: Custom CSS can be used to customize your tables, and custom JS allows you to make your tables more functional according to your styles. Such as data calculation, inserting a background image, styling fonts, or colors.
Conditional Column Formatting: Set conditions and highlight cells according to your requirements. All the columns/rows/cells will be under your control because of this customizable feature. It's one of the most advanced functionalities unavailable in many WordPress data table plugins.
Row Hover Animation: Hovering over a row will highlight it and direct your eyes to the data you want to focus on. This is how it's quicker to spot. Using the Ninja Tables plugin, you can make it happen smoothly.
Set data type: Choose different data types for numeric, text, HTML, button, etc.
Export-Import: Ninja Tables helps you import or export a table and its values. Frontend table exporting includes CSV, JSON, Print, PDF. If you have tables made in TablePress, Data Tables Generator by Supsystic, or Ultimate Tables, you can import those as well.
Custom Filter and Sorting: Users can use the custom search option that facilitates them to filter the table data in different ways. They can also create filters according to their interests. At the same time, a simple click on the "Sort Manually" option will allow admins to arrange the table manually in the admin panel.
SEO Friendly: If your content is SEO friendly, then your business has better chances to grow. In this case, the Ninja Tables plugin helps you out to make your table contents optimized for search engines.
VIP Support: Ninja Tables is user-efficient and offers quick customer support. As a result, you can get prompt answers and solutions when you face any problem while using the plugin.
It's the freemium WordPress data table creator, which makes table creation fun and swift!
Apart from all those premium features, the Ninja Tables plugin provides us with some additional ones too, including some workarounds.
Merging cells feature helps if you want to join multiple small cells into a single large one.
Compact table tick-box makes the table data and columns pack together.
Unlimited rows and columns feature for those who frequently work with a sizable amount of data.
Customized permission lets the admin choose the audience and user role.
Advanced data sorting.
Filling up forms in the table.
Fetch data from URL.
Easy configuration and enhanced styles make a fully functional and dynamic tables.
NOTE: The information here can become outdated as plugins get updated. Please contact us if in doubt.
7. Users & community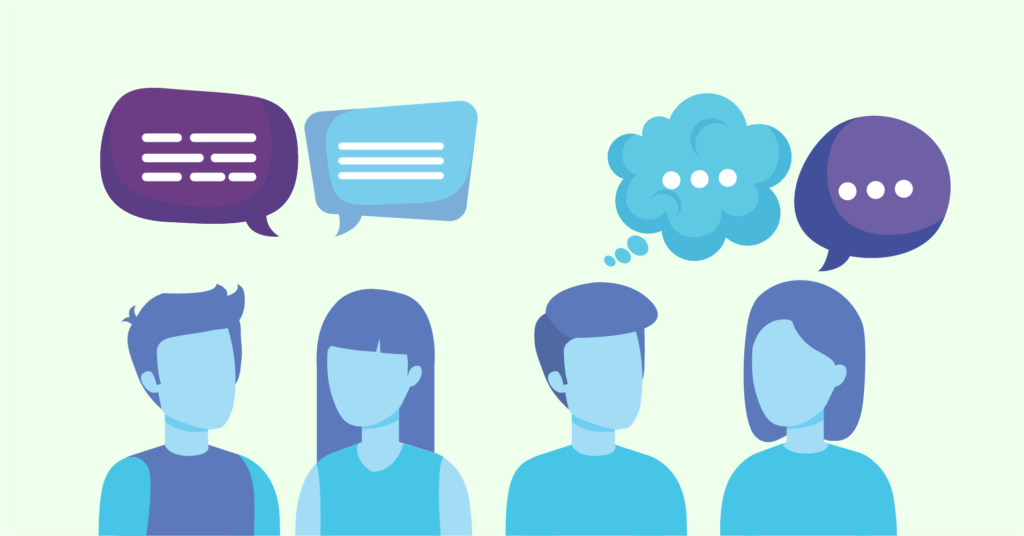 In this section, we would like to show authentic reviews from real users from WordPress directory. Here, there is no manipulation or falsification at all.
User comments on wpDataTables
Let's take a look at what the users have to say about wpDataTables.
Not everyone is happy since you can see negative reviews from this image below (not very recent). However, some are obviously getting good output from this plugin.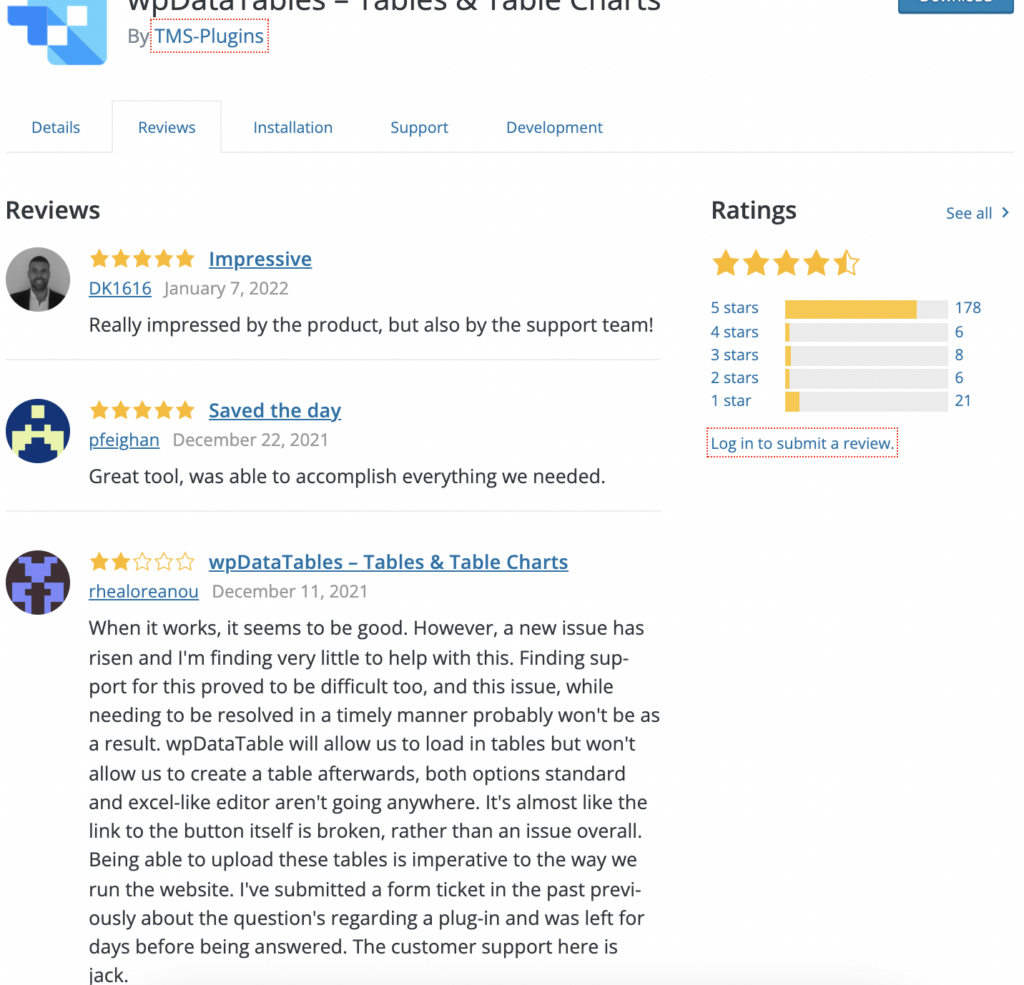 User comments on Ninja Tables
Let's check out what users can tell you about Ninja Tables. Almost everyone has voted this plugin five-star and if you are still in doubt, spend a bit more time to check out their comments.
No feature of this WordPress plugin is complicated or troublesome for a new site owner.
User Community of both
Even a billion reviews may not help unless you have used a plugin. Over 60,000 users trust wpDataTables for their commercial and personal business.
On the other hand, Ninja Tables has a walloping 80,000+ active installations! Many websites have been using the plugin so far. More importantly, still, the number is increasing rapidly.
8. Documentation & dedicated support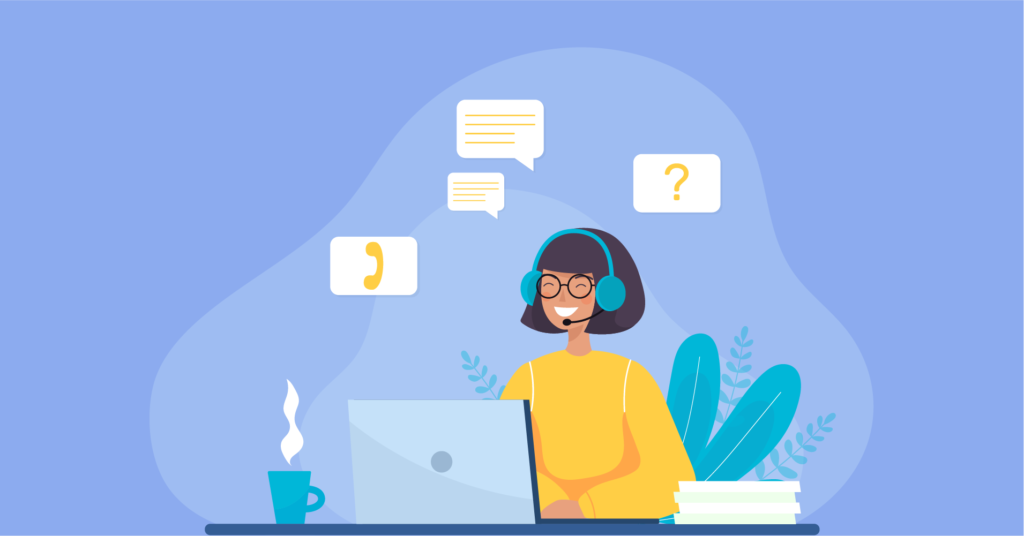 If you think you have some other queries that we didn't cover, feel free to check out wpDataTables documentations. Similarly, click Ninja Tables documentation to roam there.
On a second note, don't hold back from asking questions to the support teams of both these plugins!
wpDataTables and Ninja Tables both have highly responsive and dedicated support teams. wpDataTables support team is on-toes anytime for users. The FAQ section is lively and helps with all the questions.
Ninja Tables is one step ahead in this case too. The team is always responsive and ready to answer all your queries. Although, because of the no-sweat and trouble-free directions of their detailed documentation, users don't need to bother anyone for anything. And the support team is ready to help both free and premium users!
9. Licensing and pricing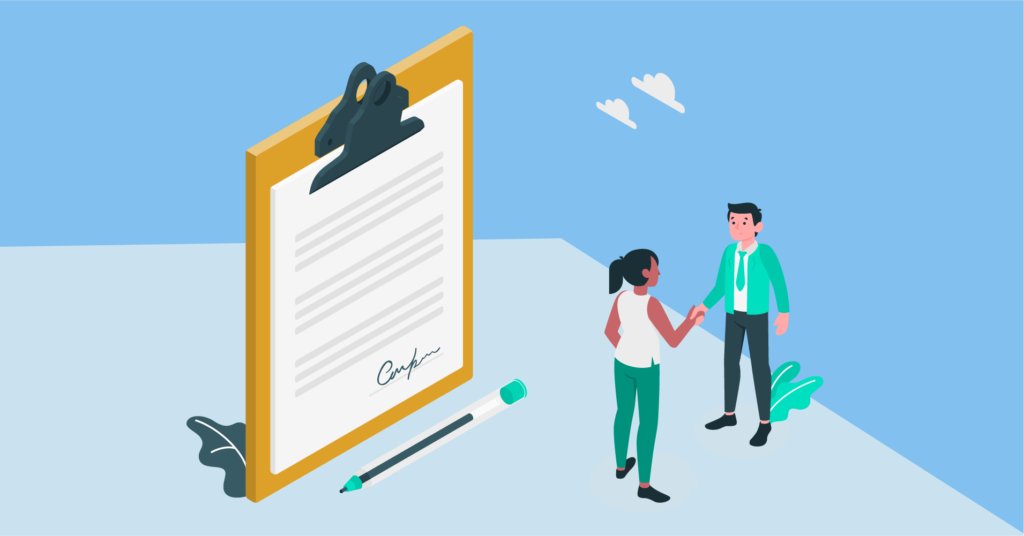 In business, price plays a vital role in assessing any product. It often affects the final purchase decisions of users, depending on the features they are looking for in exchange for that price tags.
Not just that, it is also important for users to make a quick analysis of the comparative RoI (Return of Investment) of the available plugins.
We are giving you the price details of the two WordPress table plugins in question! Get the worthwhile one.
Price of wpDataTables
In this part, we're showing what you will be getting at different price levels of wpDataTables. Depending on your needs and personal preference, go for a suitable one.
| Price plan | Basic | Pro | Developer |
| --- | --- | --- | --- |
| Annual | $59 (1 domain) | $109 (3 domains) | $249 (Unlimited domains) |
| Lifetime | $189 (1 domain) | $389 (3 domains) | $589 (Unlimited domains) |
Price of Ninja Tables
Ninja Tables offers cost-effective subscription plans as well as resourceful performance features. You can get more features & functions with fewer expenses, enjoy a one-year update, and get dedicated VIP support facilities.
| Price plan | Single site | Agency | Unlimited sites |
| --- | --- | --- | --- |
| Annual | $49 | $99 (Upto 20 websites) | $199 |
| Lifetime | $249 | $399 (20 sites) | $599 |
Additional notes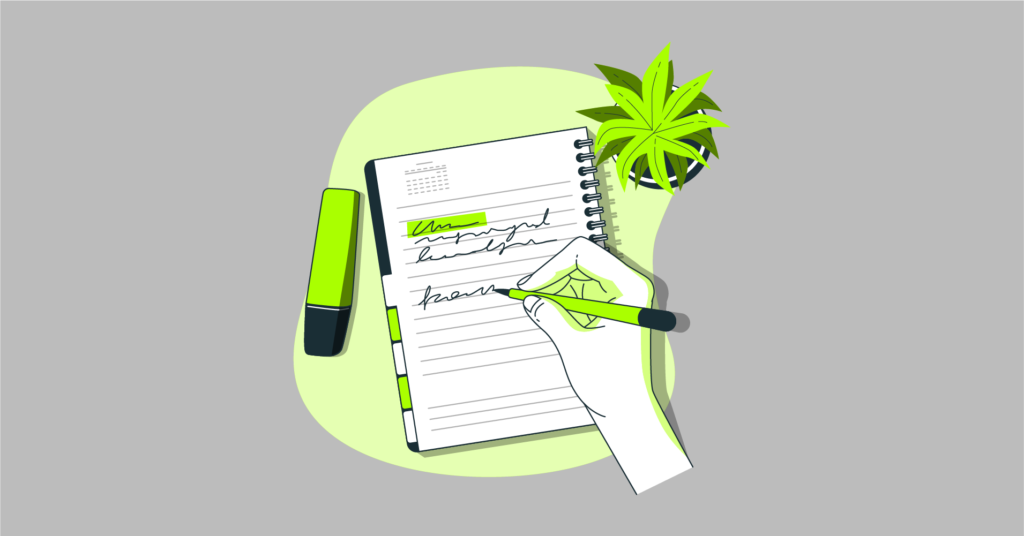 We have listed a lot of features of wpDataTables and Ninja Tables. Apparently, the Ninja Tables plugin has more productive and friendlier features than the wpDataTables.
You can make any table you want with this freemium table-builder. For example- Data table, pricing table, affiliate, and WooCommerce product table, Comparison table, customer lists, and many more.
Each table plugin has conditional formatting, but Ninja Tables is much easier to keep up with.
Ninja Tables plugin was lacking in charts up until now. But Ninja Charts will let you create all types of charts by extracting table data from Ninja Tables.
Again comparably, the Ninja Tables plugin offers the transform value feature, which wpDataTables lacks.
The custom filter feature is not available in wpDataTables, but Ninja Tables is fluent with that. Users will get the best use of it!
Visual table styler by Ninja Tables is another smart feature that wpDataTables doesn't have.
Also, WooCommerce integration in Ninja Tables is an easy-way for online store owners. But wpDataTables still isn't up for it.
Honorable mentions
Just like we said earlier, here's a list of table plugins in WordPress to try out if you want a change from Ninja Tables and wpDataTables.
Or you can check out some wpDataTables alternatives.
Still in confusion? Hear out what we have to say.
We are positive that we didn't miss any feature or aspect of wpDataTables and Ninja Tables. So, everything you need to know is in your bag. The extensive features, reviews, and easy-to-use functionalities of both of these plugins are remarkable.
Finally, the decision is yours. You can either pick Ninja Tables as a table plugin in WordPress or try out wpDataTables.
Yet it's apparent that the one standing out, is, without a doubt, Ninja Tables! It's not just because of the sizable amount of features but also for its flexibility. User can create their tables effortlessly with it and edit concurrently.
Stop your confusion and grab Ninja Tables right now!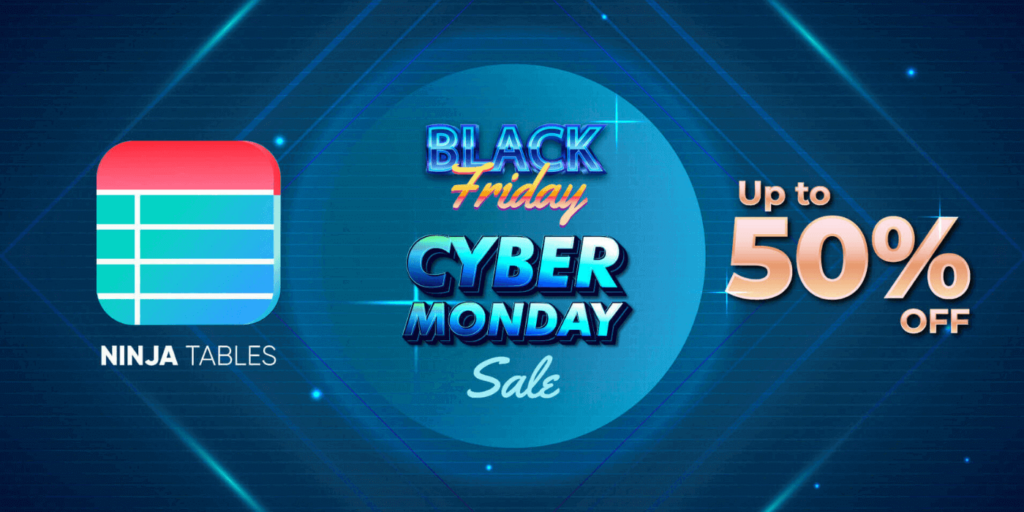 ---