Are you struggling with engaging more audiences with your WordPress websites? Then it's time for you to upgrade the presentation of the contents you publish. A table plugin can help you arrange, organize, and display all the information on a single page in tabular format! Many users are comfortable with wpDataTables by TMS-Plugins right now. However, some wpDataTables alternative plugins can help you achieve better performance.
In today's competitive market, creating advanced tables with WordPress Gutenberg is not optimal. So, the vast range of features of wpDataTables is literally a blessing for site owners. Similarly, the alternatives that we're going to list are no short of awesomeness too!
A list of wpDataTables alternative plugins
Here's a list of several worthy alternatives with details to save you some time. Pick the best wpDataTables alternative plugin from our suggestions.
We will be discussing the pros and cons, prices, active installation details for each. And finally, we'll compare wpDataTables with the best alternative. By the end of this article, there'll be some honorable mentions as well.
So, let's start!
This freemium plugin by WPManageNinja takes the top rank effortlessly! It's highly user-friendly and creates stylish and interactive data tables. Because of its awesome features, it stands out as the best wpDataTables alternative.
You can create and embed WordPress dynamic data tables with Ninja Tables.
Pros
WooCommerce integration for online store owners to list Woo products in a well-organized table format. Here's how to create a WooCommerce product table.
Auto-sync with Google Sheets.
Users can add media to make data tables more visually exciting and attractive. Users can also create charts with Ninja Charts by extracting data from Ninja Tables!
Integrations with Fluent Forms and WP Posts.
The "Table Design" option has unlimited choices of colors to customize the design of your tables.
Create mobile responsive tables and select target devices with "Stackable table configuration".
Conditional column formatting to highlight cells.
Custom search, filter, and custom permission.
Value transformation, import-export, and merging cell facility.
"Drag and drop" facility to organize and order columns.
Row hover animation, shortcodes, and custom CSS functionalities.
Dynamic table styles and smart pagination.
Ajax and Legacy table
Rich documentation and VIP Support.
Cons
No PDF support.
Some workarounds are unknown to newbie users since no documentation exists.
Price plans include annual and lifetime licenses.
| Price plan | Single site | Agency | Unlimited sites |
| --- | --- | --- | --- |
| Annual | $49 | $99 (Upto 20 websites) | $199 |
| Lifetime | $249 | $399 (20 sites) | $599 |
A huge community of 80,000+ is happy with Ninja Tables' services. Upgrade to the Pro version to unlock numerous other features.
The second one we suggest is absolutely free! TablePress by Tobias Bäthge is a generic table plugin to create HTML tables. The spreadsheet-style interface is quite flexible.
Pros
TablePress creates responsive tables.
The Excel-like interface makes it easier to edit tables.
Style tables individually via CSS codes.
Highlight a row with animation and select header and footer.
Insert a link or an image to make the table visually informative.
Table colors, rowspan and colspan, search and filter, and horizontal scrolling attribute.
Works with any type of data – text, numbers, images, links, HTML, or JavaScript.
TablePress can limit the number of rows if you enable "Pagination" for visitors.
Connected/combined cells and copy/duplicate/delete tables.
Import tables in Excel, CSV, HTML, or JSON format, URLs, server location. Also, enjoy "bulk import".
Export/save/backup tables with those formats.
You can edit the data and structure by inserting, moving, duplicating, swapping, etc.
Cons
Creating a table is time-consuming.
"Table Manipulation" option and adding an image or link, are troublesome.
It only creates built-in spreadsheet-style tables unless you import from outside sources.
TablePress is an open-source publishing platform in WordPress and a wpDataTables free alternative. The 800,000+ active users are benefitting from it daily.
Process and manage an SEO-friendly table with this plugin by supsystic.com. The features are quite comfortable and undemanding.
Pros
Users can work with an extensive amount of data. This table plugin will arrange and showcase all of it.
Responsive tables for narrow screens.
WooCommerce integration (Retired).
Add interactive charts and graphs, enticing colors, and customize the table as you want.
You can calculate numeric values with mathematical formulas.
Ensures better navigation with sort, search, and pagination options.
Cells are editable at the frontend.
Import from CSV, Excel, Google Sheets. Also, export CSV, PDF, Excel files.
Display tables from the database.
Multimedia support and contact form button.
Cons
Limited customization.
Dynamic charts and conditions are Pro features.
WooCommerce integration is also a Pro attribute.
| Price plan | Single | Dev | Enterprise |
| --- | --- | --- | --- |
| 1 year | $46 | $69 (5 sites) | $149 |
| 2 year | $59 | $109 (5 sites) | $239 |
| 3 year | $79 | $149 (5 sites) | $319 |
The 30,000+ active installers are experiencing excellent service from this table plugin.
Here's another freemium plugin that's rich with attractive features! The good folks at Themeisle made sure users can manage reciprocal "Tables and Graphs" with this plugin.
Pros
Customize chart titles, colors, tooltip, chart styles and layout, annotations, animations, zoom, and pan.
Various types of animated charts and diagrams along with fundamental tables.
Cross-browser compatible and responsive.
Import from Excel, CSV, Google Sheets, and edit tables live.
Supports Google Visualization API, ChartJS, and DataTables.net.
Private charts and shortcodes.
Cons
The free version lacks 6 distinct chart styles.
The free model is not as functional as the Pro.
Live editor, import from other sources, private charts are not available in the free model.
| Personal | Developer | Agency |
| --- | --- | --- |
| Site owners and bloggers: $99 | More than one site: $199 | Professional sites and portals: $399 |
Almost 40,000+ users are enjoying their charts, editing, and customizing features.
A "Drag and Drop" table plugin like WP Table Builder reduces the trouble for site owners indeed. You can create simple and impressive tables with this plugin.
Pros
Quickly create comparison tables, pricing tables, and list tables.
Customize texts, images, lists, buttons, star ratings, custom HTML, and shortcodes.
Cell management mode – Add New Row, Add New Column, Merge or Split Cells, reorder and delete.
Order the contents numerically or alphabetically.
Pagination and text messaging facility.
Cons
Limited customization.
Managing rows and responsiveness is sometimes disruptive.
It's basically free, but for extra addons, you get three plans.
| Price plan | Cost |
| --- | --- |
| Starter | $39/yr |
| Pro | $79/yr |
| Lifetime | $249 (Billed once) |
Affiliate marketers, bloggers, small businesses, startups, niche site owners, and any WP site owners can use this easy-going plugin. Currently, it has 50,000+ active installations.
This plugin by Barn2 Media is a perfect solution for sortable and filterable tables. Users can make things easier for themselves and their audience.
Pros
Visitors can filter table contents by product category, date, or author.
This plugin comes with adaptiveness, pagination, and responsive layouts.
You can show WordPress blog posts in an HTML table.
Auto listing, multimedia, Ajax easy-load, WPML compatibility, and column control.
WooCommerce Product Table.
Cons
The free version comes with limited features.
It has no shortcode auto-builder.
The free version only works on posts.
No automatic way for custom CSS.
| Price plan | Starter | Business | Agency |
| --- | --- | --- | --- |
| Yearly | $69 | $119 | $199 |
| Lifetime | $249 | $399 | $799 |
This plugin has 4,000+ active installations right now.
This is a straightforward plugin and offers the most at the lowest price. It's a responsive plugin with multiple-site compatibility and multi-language. It was initially for sports websites but quickly took place in others.
Pros
This plugin comes furnished with 135 customizable options.
The spreadsheet editor saves a lot of time.
105 options per table, 17 options per cell, and 13 general options.
Image, link, coloring, filter, and sorting.
Highlighting cells and calculating with math formulas.
Archive tables as XML files.
Cons
There's no free version to test.
Simple editor.
League Table by DAEXT regular license is only $39! So, it's easily affordable. You can extend the license to $195.
Honorable mentions
Here's a short-list of some more.
WP Table Manager
JTRT Responsive Tables
Magic Liquidizer Responsive Table
A short recap
Here's a table comprising the names, price, active installations, and links on all the alternatives from our list.
Plugin
Price
Active installation
More info
Ninja Tables
$49-$199/yr
$199-$599 Lifetime
80,000+
More info
TablePress
Free
800,000+
More info
Data Tables Generator by Supsystic
$46-$149/yr
$59-$239/ 2yrs
$79-$319/ 3 yrs
30,000+
More info
Visualizer
$99-$399
40,000+
More info
WP Table Builder
Free
+Pro addons
($39-$249)
50,000+
More info
Posts Table Pro
$69-$199/yr
$249-$799 Lifetime
4,000+
More info
League Table
$39 (regular license)
$195 (extended)
–
More info
What's the best alternative for wpDataTables?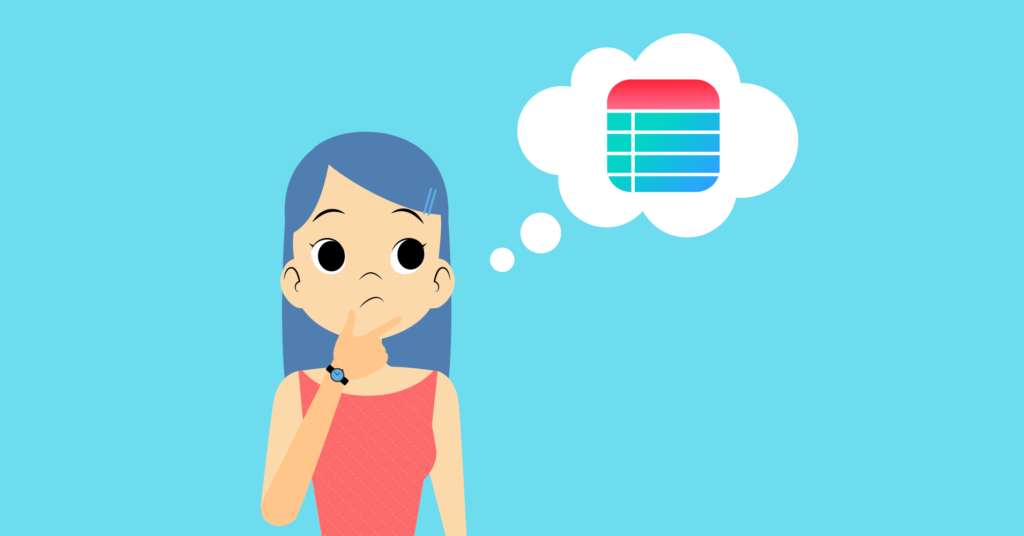 Let's just cut to the chase and put the crown on the best wpDataTables alternative. You can go for Ninja Tables without overthinking! This plugin is highly responsive and user-friendly for beginners and pro too.
Of course, you may think we're biased here. But you can give it a try and see for yourself.
WPManageNinja constantly upgrades Ninja tables and loads it with quality features. Both the free and Pro versions have multitudes of features and usability. But to get more facilities, upgrade to Pro.
Comparing key features of Ninja Tables and wpDataTables
wpDataTables and Ninja Tables are both highly competitive in the WordPress field.
Here we have some core features to compare.
| Features | Ninja Tables | wpDataTables |
| --- | --- | --- |
| WooCommerce integration | check | remove |
| Transform value | check | remove |
| Conditional formatting | check | check |
| Visual table styler | check | remove |
| Custom filter | check | remove |
| Create charts | check | check |
| Google Spreadsheets integration | check | check |
| Hover animation | check | remove |
Furthermore, both plugins have "conditional column formatting", table coloring, and several other customizing options. Though Ninja Tables is the one to keep up with easily!
Visit our detailed article on the comparison between wpDataTables vs Ninja Tables for more.
And we also have "wpDataTables Review" in detail for you.
Final words
While summing up this article, we tried to stay as precise and unbiased as possible. We have picked all the alternatives that are deserving and worthwhile. It was challenging to pick the best wpDataTables alternative among them!
Emphasis on Ninja Tables is pretty apparent because of the massive amount of functionalities, as well as its high adaptability. Check out some best uses of Ninja Tables to confirm.
Hopefully, we didn't miss anything in describing all the substitutes. Let us know about your experience in the comment section below.