Customer support is a downright necessity for businesses. But is that true for every business? It's obvious that large businesses can't do without a dedicated customer support team. To enable that team, businesses end up spending hundreds, sometimes even thousands of dollars. Obviously that isn't possible for every business.
So in this article, we'll be looking at the best help desk softwares for small businesses. For comparisons we'll look at the features they offer and pricing plans. After all it has to be effective and reasonably priced for small businesses to consider using these tools.
What is help desk software used for?
In simple terms, any software that enables two-way communication between customers and businesses can be called a help desk software. Apart from this basic trait, a help desk needs to be a self-contained system that stores and organizes your customer queries.
Help desk software is mainly used for,
Storing and managing customer complaints
Streamlining responses
Gathering feedback
Distributing resources and solutions
Collaborating across teams
When do small businesses need a help desk?
Not every business needs a dedicated helpdesk software. During the early years of WPManagenNinja we used a simple email inbox as our help desk. But that didn't last very long. Soon we were swamped with emails from a growing number of customers.
Eventually we had to switch to a professional help desk solution. Here's what you should consider as a small business to judge whether you need help desk software.
Average number of tickets; You average number of support tickets has grown >25%
High handling times; Your average handling time is rising, meaning support is slow.
High first-response times; Your team's first response time is high, usually meaning agent burnout.
Products; You've developed and marketed new and unique products.
Low customer satisfaction and retention; It's becoming more difficult to satisfy and retain customers.
High churn rate; More customers are leaving you and joining your competitors
There are a couple more indicators that you can include in these assessments. However, these are the most obvious and easy-to-identify markers that tell you whether you need a help desk for your business.
What to look for in help desk software?
Like most businesses, there's not a one size fits all solution when it comes to help desk software. That being said, there's a minimum that every help desk should provide. Here we've listed 6 factors you need to consider when evaluating help desk software.
Flexible pricing model; The pricing model shouldn't apply a growth tax, especially for fast growing businesses.
Automations; It should provide automation that are versatile and easily customizable.
Efficiency features; Features like saved responses, email templates and response time trackers are essential for a more efficient team.
Collaborative features; Internal notes, activity logs, and agent status smoothens collaboration while reducing overlaps and miscommunication.
Multi-channel/Omnichannel; The help desk should support any channel you might need including email, messaging apps and communication platforms.
In-depth reports; It should be able to track crucial metrics like, response rates, resolve rates and unresolved tickets at the very least.
Integrations; The software should be able to connect with applications you might be using.
5 Best help desk software for customer support
It's finally time to check out 5 of the best help desk softwares that are especially good for small businesses.
Fluent Support is the first one we'll look at for this list. It's a self-hosted help desk designed to run entirely on your WordPress dashboard. It's a fairly new plugin, but their offerings are remarkable. What makes them most impressive is that they're regularly updating the software adding new features every time.
In terms of ease of use Fluent Support is by far the simplest one on this list. Setting up your help desk takes less than 5 minutes. They've even proven it on their Youtube tutorial. In less than 4 minutes you can start a support portal for your business. The layout and design is very intuitive so there's virtually no learning curve. They've used the advanced Ajax framework so the dashboard is always in sync.
Fluent Support has one of the most comprehensive reports and support metrics we've seen. You can view reports on both team and individual performance. Regular metrics include, response rates, number of open tickets, etc.
Aside from basic stats they also offer graph charts to better visualize the data. All in all the reports are effective and actionable.
Fluent Support is one of the most feature packed help desks you'll find for WordPress. Apart from the standard features like automation and efficiency features they offer multiple business inboxes. They also provide managerial features like account privileges too. Another feature worth mentioning is email piping that is a crucial option to have, since more than 60% help desk queries are from emails. Getting into every feature is beyond the scope of this list. However, the best part isn't the features themselves. It's the fact that all features are available at every pricing plan. So when you pay up no feature is hidden behind paywalls.
Fluent Support integrates with a number of applications and plugins that are crucial for running businesses. They include integrations with ecommerce and learning management plugins like WooCommerce and LifterLMS. Along with that they've got integrations with FluentCRM and Fluent Forms, two of the most popular plugins in the WordPress realm.
Fluent Support most likely has the best pricing model on this simply because they don't apply a growth tax like some of the other help desks on this list. Instead of per/agent or per/customer basis, they're plans are straight forward. You get higher plans if you want to use the plugin on multiple domains or multiple email inboxes, and that's about it. All integrations and features are available at each pricing plan. So when you need to expand your team or add more resources you can just go ahead and do it. No need to pay extra. This is honestly perfect for any small business on a growth spurt.
Fresh desk is the first real SaaS tool on this list. They've been around the help desk business over a decade. In most regards they offer very reliable features and their support team is one of the top notch providers.
In terms of ease, Freshdesk needs some getting used to. As a SaaS tool they're desktop application is beautiful but not as intuitive as you would hope. The set up process is also somewhat complex, but you can manage that with their white glove setup option.
The reports are exceptionally good because you can customize the widgets to display exactly what you need and where you need it. Aside from the basic ticket metrics, you can create customer satisfaction surveys. This is a very unique feature they've included under their reports. You can view the survey stats right inside the reports dashboard.
As for support features, Freshdesk offers all of the fundamentals and some extras too. For instance, the saved replies and ticket management is undoubtedly the best on this list. Along with that they offer, automations, agent collision detection, and omnichannel. The best features are however their productivity functions including AI powered chatbot, forum moderation and combined tickets. These make it easy to collaborate with team members and improves overall team performance.
Freshdesk integrates with 1000+ tools across various fields. These integrations include CRMs, communication platforms and business tools like Zapeir and Power BI. The best part is you can develop your own tools and publish them on their own marketplace.
Pricing is the most obvious drawback for Freshdesk. Unlike Fluent Support, they are also operating on a growth tax model, charging by the agent. This can severely overcharge fast growing businesses. Small businesses looking to start with a limited budget should steer clear, although they have a free version with basic features that you can use.
Zendesk is another SaaS based help desk that I wanted to include in this list. They've been at it for quite a while and that shows when you look at the services they offer besides being a help desk system. However, being SaaS means you don't have nearly enough control over your help desk that you can with self-hosted alternatives like Fluent Support.
Considering the setup process, Zendesk is definitely much easier than Freshdesk. You can set up and start your portal within half an hour or less. The initial setup requires you to only fill out basic information and that's about it. You can customize later for more efficiency. In general the software needs some getting used to because the interface is not as user friendly as I'd hoped.
The reporting feature is comparable to Freshdesk. It includes almost all of the metrics you'd want to track on your helpdesk. However, their reports on customer satisfaction, although similar, aren't equivalent to Freshdesk's reports.
As for features, Zendesk offers mostly customer service options and isn't a true helpdesk pre se. Although they can be used interchangeably. Most noteworthy feature for them is the Routing and automations feature that tracks tickets over a number of target indicators and starts automations based on them. They also offer a dedicated agents dashboard that is very well designed and helps productivity. Apart from that, their AI chat bot is somewhat good at the job, but not sure if it's worth the cost.
Integrations are Zendesk's strongest suite with connecting with more that few thousand applications and platforms. These include most CRMs, productivity tools, communication platforms and automators. All in all if your business uses many third party tools this is the safest bet you can make.
In the case of pricing, it's the same model as Freshdesk, charging by the agent. This growth tax thing seems like a SaaS powerplay and honestly the biggest drawback I can think of for this help desk. They don't offer a free version either, so you'll have to make do with all their 14 day limited free trial to test it out.
HappyFox is definitely one of the most user-friendly cloud softwares on this list. They've been in the game for over 10 years. The tool is web based so going self-hosted is not an option with this one. That being said, they've got some unique features I'm very excited to cover.
Regarding ease of use, HappyFox is as smooth as you can expect a web based service to be. The interface is intuitive and the ticket page is very well organized. Because of their design and layout the learning curve isn't that steep. Setting up takes just a couple hours which is not bad.
The reports on HappyFox have been a bit unreliable. Objectively the reports are very good. You get detailed data on tickets rates, response times, team performance, and individual reports. The unreliable bit is that the reports need to be generated on the webpage and can fail automatically. In fair honesty, I didn't face this issue when testing this help desk, but I was working with a limited sample space. It's possible users with a high volume of tickets might face this problem.
For features, HappyFox provides all of the basic toolkits that you might expect in a help desk. This includes ticket and agent management, automation, agent tracking and omnichannel support. You can store ticket templates which is also very handy. The best feature however is the varied canned responses you can store. You can save personalized and general responses making customer interaction even more engaging and easy at the same time.
As for integrations, HappyFox offers 50+ integrations with some of the most popular tools and platforms you might need for your business. These include CRMs like SalesForce, Microsoft Power BI, and communication platforms like WhatsApp and Slack.
Lastly in the pricing section they really fall behind. Being a web-based tool they charge by the agent which is honestly a huge drawback for small businesses. Paying by the agent means you have to increase expenses for every new agent. For fast-growing businesses this can incur a lot of bills that ultimately break their budget.
Support Candy is another self-hosted help desk hailing from the WordPress realm. They've been around for quite a few years. However, their update and development process seems a bit lackluster compared to other plugins in the segment.
In terms of ease of use, Support Candy is fairly simple to get started with. However, setting up login credentials can seem a bit complex if you're not familiar with it. Another downside is you have to enable add-ons manually, which means you might miss out on features simply because you haven't enabled them.
Support Candy doesn't offer any kind of reports so in this regard it may not be the best.
As for help desk features, they are also quite limited. Nothing beyond the standard features like ticket management, agent roles and email notifications are available. However, they do provide Ajax functionality which makes it quite good to manage from your WordPress dashboard.
Support Candy integrates with a limited number of platforms and tools which is honestly not bad. Most common ones include WooCommerce, Easy Digital Downloads and Gravity Forms. However, these integrations are add-ons and aren't included with your basic purchase.
Which brings us to the last part, pricing. While they aren't going for the growth tax model charging by the agent, they are blocking essential features in lower pricing plans. This makes it very hard to make the most of their help desk. Overall it's a hard bargain considering you get the basic plan and still have to pay extra for basic features.
Verdict: Fluent Support
Among the 5 help desks we reviewed for this article, Fluent Support is definitely the clear winner. They've got all the basic features, no pay walls, no add-ons and no agent costs. You can add as many agents and customers as you like.
Their email piping and communication integration are actually one of the most reliable and easy to set up. I mean which other software automatically integrates if you have them just installed? None on this list will do that. So if you don't want hassle when starting off with a new help desk software, Fluent Support is the obvious choice, especially for small businesses.
---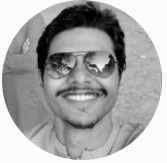 Author Bio:
Rasel Siddiqe
Hey WordPress folks! Writing for WP Manage Ninja by day, coding for Data analytics by night! Other than that I'm mostly interested in sci-fi content and deep founded music.