Addons or extensions are very important to our digital experience. Whatever task you have at hand, almost surely, there exists at least one addon that can make the process smoother.
Their niche can vary from extension to extension, but they all exist to enhance our productivity. When it comes to the WordPress world, we see thousands of plugins dedicated to different plugins and themes. One such plugin is the renowned Contact Form 7 plugin.
It is a very distinct and prominent WordPress form builder. This open-source software can handle any basic form building activities. However, when agility and swiftness come into consideration, Contact Form 7 falls behind. And lack of considerable updates have rendered Contact Form 7 out-of-shape.
So, naturally, there has been an alimentary growth of addons for Contact Form 7 plugin for WordPress. These Contact Form 7 addons compensate for the drawbacks and make the plugin somewhat useable.
Contact Form 7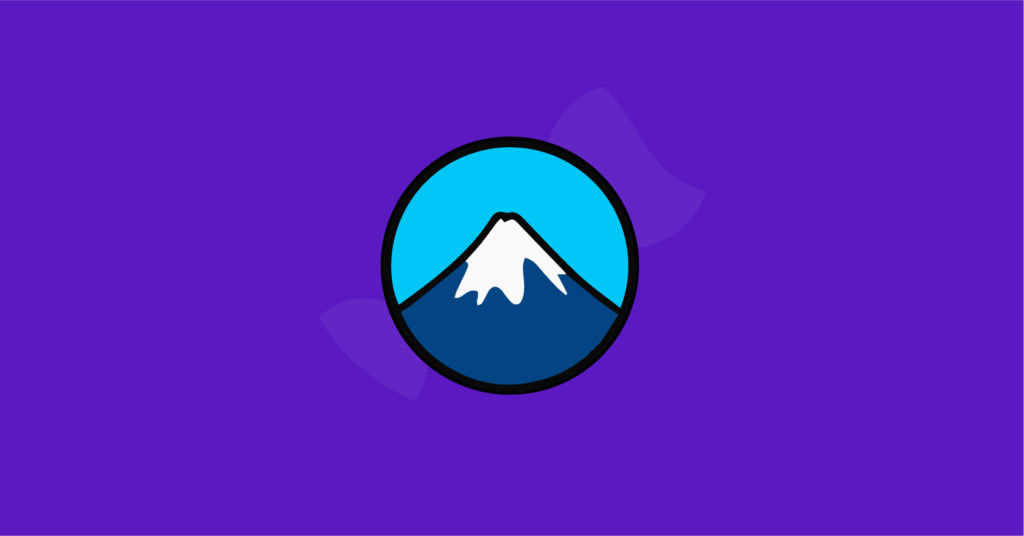 Contact Form 7 is a pioneer in the form building community. For many years, it has served as a bar for other plugin developers. Contact Form 7 is a free plugin that makes it all the more appealing. The form builder brings fundamental form building capabilities to the table and has garnered a considerable fanbase.
However, with the changing tides, people are sorting out their priorities. And Contact Form 7 can no longer reach the mark. The plugin is reluctant to evolve with the growing demands of plugin users everywhere.
So people are often looking at other form builders as alternatives. And a lot of loyal users use tons of addons to help with the process.
Contact Form 7 Addons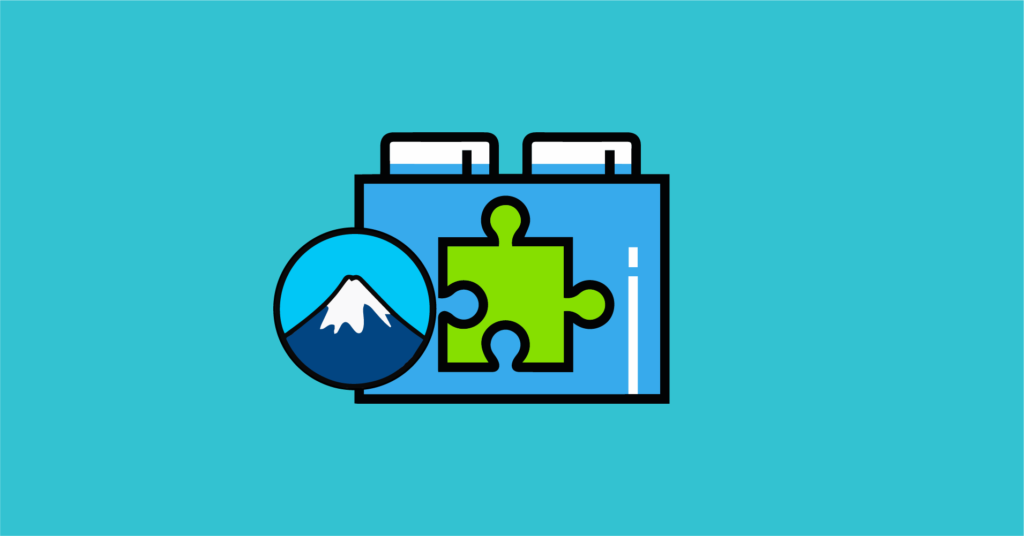 The form builder may have once been a great form builder. But with the advent of functional form builder plugins in the market, it is greatly falling behind. It is stuck in a stalemate. The form builder plugin fails to provide even the basic features and is thus often ineffectual.
Form building experience with Contact Form 7 is complicated, and features are significantly limited. So, naturally, an abundant number of addons for Contact Form 7 has come into existence. These addons accomplish simple tasks. Tasks that any other accomplished form builder plugin, like Gravity Forms, WP Fluent Forms, Caldera Forms, etc. includes anyway.
The number of addons required to get the job done with Contact Form 7 is frustrating. Do you want to know which efficient Contact Form 7 alternatives that can solve this issue?.
Regardless of its incompetence, if you are still fixated on Contact Form 7, there is still some hope. We have listed some addons that will make the experience a little bit smoother. Read on for a list of Contact Form 7 addons.

As the name suggests, users can manage the form submissions using the Contact Form Submission addon for Contact Form 7. It is effortless to install this addon. Contact Form Submission requires no configuration. You can see the submissions in wp-admin right after you activate this Contact Form 7 addon.
All the submissions are stored in the database. This makes it very convenient to manage using the default WordPress interface. Furthermore, filtering form submissions using this addon is very straightforward too. You can do it by searching for keywords, selecting individual contact forms, or even by picking a date range.
Besides, files are stored in a specific directory. So, it is easy to preview or download them from a single submission page. And, if you want, you can export all the data in CSV format. This feature comes very handily. Contact Form Submissions is open-source software. So, you can get your hands on this Contact Form 7 addon for free.


The Contact Form 7 Database addon, also known as CFDB7, is another Contact Form 7 addon that helps you organize form submissions. This addon will automatically save form submissions from Contact Form 7 after you install it. CFDB7 does not require any configuration, either. So, it is effortless to use.
This addon saves all the information in a database. It uses a single database table for all Contact Form 7 forms. CFDB7 is an extremely developer-friendly plugin, so it is straightforward to customize. Here, you can display all created forms in a compact form list. Moreover, you can also export the data in CSV format. All these features make this lightweight plugin beneficial.
However, there are some restrictions. If you want to connect CFDB7 to an external database, use drag and drop file upload, export data to PDF file, etc. you are going to need pro addons. Even simple features like Error triggering, repeat fields, popup messages, etc. also require pro addons. This makes it rather difficult to use this Contact Form 7 addon.


This is one of those addons for Contact Form 7 that adds basic functionality to the plugin. Conditional logic is a must-have feature for any useful plugin. Sadly, Contact Form 7 lacks even that. So Contact Form 7 – Conditional Fields allows users to add conditional logic to their Contact Form 7 form.
After you activate this addon, you will notice an additional tag called "Conditional Fields Group" when you edit your Contact Form 7 form. Its default settings will hide everything you put between the start and end tags. Click on "Save" after you have added the field groups. Go to "Conditional Fields" if you want to create more conditions.
Users will not face any validation problems while using required fields inside hidden groups. Besides, you can also add conditional groups to emails. And for both form and email, these groups can be nested with this Contact Form 7 addon.

Qi Addons for Elementor is a tool every Elementor user needs. It brings tons of widgets that will help you level up your site. Contact Form 7 Widget is one of them. Thanks to this practical tool, you can easily style your contact forms so they look beautiful from every angle. In other words, this widget lets you style every segment of your contact form as you please. Change labels and field style, button type, or change fonts and typography. This particular widget is ideal in case you want to make your contact form more visually appealing. It allows you to choose different contact forms that are already created on the site, add them wherever you want and easily customize everything.


Safety is a big issue when it comes to online forms. Before deploying any kind of webforms, you should ensure the security of your forms. This is an essential feature that any good form builder should provide. Sadly, users need to use external addons to secure their webforms while using Contact Form 7.
Contact Form 7 Honeypot is one such addon. It provides a protective shield for all your contact forms. This throws away spambots by adding an additional field in the form. Most of the spams on the internet are executed by spambots. This additional field fools them and they fill it up like a regular field.
However, if this field is field, the form gets invalidated. So there's no submission. This is a very helpful Contact Form 7 addon that provides basic honeypot anti-spam feature.


This is another one of the addons for Contact Form 7 that provides users with fundamental form building functions. It is a very simple and straightforward addon that is very easy to use. Drag and Drop Multiple File Upload enables users to upload multiple files. It deploys the beneficial drag and drop feature.
This addon offers file type validation, file size validation, Ajax uploader, etc. Moreover, if you want to limit the size or number of files, you can do that too. Drag and Drop Multiple File Upload addon is mobile responsive and compatible with any browser. So you can use this and receive files as email attachments, as links with ease. This addon supports multiple languages too.
However, a lot of basic functionalities are reserved for PRO users. Even simple tasks like image preview, Zip Files, saving files to the media library, etc. remain unattainable to the general user. To have access to premium support or use parallel upload, you will need to upgrade to the PRO version of the Contact Form 7 addon.


The development team behind the Contact Form 7 finally came up with some sort of a security measure. They introduced the Contact Form 7 reCaptcha v2 addon in late December. This provides security to an extent.
Nevertheless, this is not very easy to use. You cannot readily use it as an input field like a lot of smart plugins allow. Instead, this is just another tag. Contact Form 7 is already critical to navigate. A user does not need to go through such hassle simply to provide safety to their contact forms.
Moreover, this Contact Form 7 addon includes the hassle of API keys. This is one more additional trouble a user has to go through.

This extension allows an essential service for any form builder plugins. Where most prominent form builders integrate marketing automation software like MailChimp, Contact Form 7 needs to take help from external parties. Moreover, these form builders don't stop at one marketing automation integration. Rather they provide multiple third party integrations for their users to choose from.
Contact Form 7 lacks greatly in this regard. However, some developers teamed up and provided a way to integrate MailChimp for Contact Form 7. You can use the Contact Form 7 MailChimp Extension and automatically add form submissions to predetermined lists in MailChimp. They use MailChimp's latest API. This addon is compatible for multiple mailing lists and API keys.
Although, support is hard to come by for this extension. Users don't always get active support on the forums. You'll get one-to-one email support by email which makes this Contact Form 7 addon troublesome.
But why pay for multiple addons when you can get all these features for free? Fortunately, Fluent Forms Pro comes well equipped with all these features without costing you a dime! Enjoy conditional fields, honeypot, reCAPTCHA, drag & drop file uploads, and some more exciting features in Fluent Forms' free version. Get Fluent Forms for free!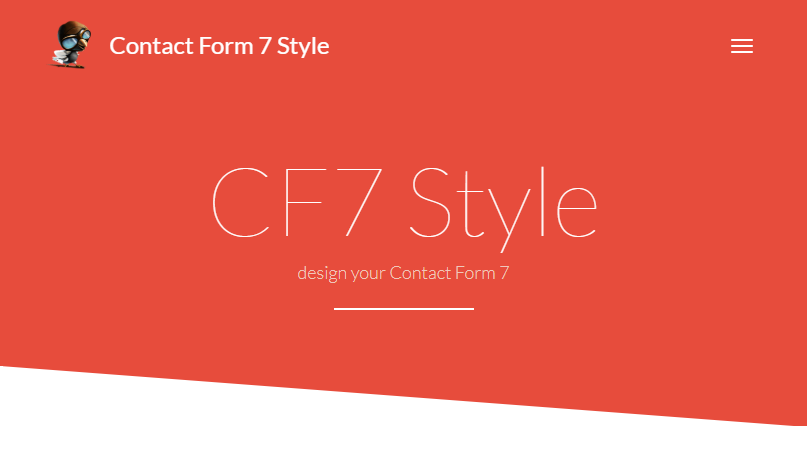 You can design your Contact Form 7 forms with this addon. Designing gets very straightforward with this Contact Form 7 Style plugin. This addon will allow you to style and customize the text color, background color, etc.
You can further add a background image and also change the font size. Furthermore, users will have complete control of the padding, margin, and border of your form. This user-friendly addon will also let you style and customize the input fields of the form, and the form button as well.
This plugin is straightforward to use. You can style your Contact Form 7 forms with just a few clicks. And that too, without any HTML/CSS codes. But if you do want to have some CSS control, you are allowed that too. Pretty exciting, right?
Contact Form 7 Style is compatible with any WordPress theme, so compatibility is not an issue here. That's not all! You get all these features and more for free on this Contact Form 7 addon.


Contact Form 7 Signature addon is a brilliant add n for Contact Form 7. The Signature addon adds a new field type. This new field enables users to add a handwritten signature. It is instrumental while creating application forms, contracts, registration forms, etc. Users can add their signature to the message with the help of a signature pad.
If you want, you can customize your signature field. Moreover, by using simple CSS, you can add styles to the signature field and make the signature field responsive too.
However, there are some constraints regarding the signature pad. The signature pad needs to be highly compatible and work on almost all modern browsers, both web, and mobile. This is why a lot of users avoid this Contact Form 7 addon.


When one considers functionality, Contact Form 7 is very limiting. So, it often needs external addons for even simple tasks. Contact Form 7 City Field Extension is one such addon for Contact Form 7. It is very simple in its purpose. It merely provides a new tag type for Contact Form 7.
The Contact Form 7 City Field Extension adds a text input field and monitors it for character entries. The autocomplete will return place predictions in the form of a dropdown menu when a user enters text. This is a feature from the Google Maps JavaScript API.
Contact Form 7 City Field Extension is a very straightforward plugin. It adds a new tag type after installing and activating it. Other than that, most of the options are similar to that of Contact Form 7.


Jquery Validation For Contact Form 7 is another addon that makes form building experience smoother while using Contact Form 7. As the name suggests, this addon enables you to add jquery validation. With this plugin, you can validate additional validation rules in the Contact Form 7 fields.
This addon allows a much faster Contact Form 7 validation than the core one. Moreover, it allows fields to be validated for URL, date, number, credit card, etc. Also, for invalid field data types, there are Field Highlight features. And there's scope to show error messages for individual fields. The validation rules are comfortable as well.
This beneficial addon also allows interactive validation and works with multiple forms. However, it too has its limitations. A lot of the advanced features are reserved for the pro addon users. This massively restricts the functionality of the free users of this Contact Form 7 addon.

Contact Form 7 Multi-Step Forms is an addon that lets users create a contact form across multiple pages. Moreover, users can also send an email with all the information that the form has collected.
To create a multi-page form, at first, you will have to create separate pages or posts for each step and save the URLs for each one of them. Follow through with the next steps, and your multi-page form will be created.
As you can imagine, this is a pretty confusing task. You'll have to take all these hassles, simply to break a form into multiple sections. Even then. This addon does not allow to load another form on the same page. Contact Form 7 Multi-Step Forms only works, if the forms are on separate pages.
What's more! This Contact Form 7 addon will not even allow a user to load the forms via ajax. Besides, there's a restriction on data storage too. If you want to collect a lot of data through these multi-page forms, you will have to upgrade to the pro version of the Contact Form 7 addon.


With the Contact Form 7 autoresponder addon, you can add people to your audience. This will help you store and manage your contacts. After people submit a Contact Form 7 form, this Contact Form 7 will automatically add people to your MailChimp list.
This eases up a lot of extra hassle. The Contact Form 7 autoresponder addon reads any type of configured fields that have been submitted using Contact Form 7 forms. Moreover, this addon inserts the information in the relevant MailChimp list.
This addon not only adds people to a MailChimp list but also informs you if any error occurs in the process. Moreover, this has an opt-in setting, which makes sure users have a say in the subscription process. But if you want to add people automatically, you can disable the setting and add people without any double opt-in with this Contact Form 7 addon.


Including a payment gateway can often be a make or break deal for most form builders. Trust me! A payment gateway was one of the most sought after features before WP Fluent Forms added PayPal and Stripe integrations. And after we, at WP Manage Ninja introduced it, our users were over the moon. And why wouldn't they? Almost all the users need to collect payment for one reason or the other.
Obviously, this is a powerful feature to miss. But sadly, Contact Form 7 provides no such feasibility. So, other third party developers stepped up. Contact Form 7 PayPal & Stripe Add-on is one such addon. With the help of this addon, you can accept payment through your Contact Form 7 forms.
This plugin integrates PayPal and Stripe with Contact Form 7. You can have individual PayPal & Stripe settings for each Contact Form 7 form. When a contact form is enabled with either PayPal or Stripe, the plugin sends an email when a user submits the form.
This is then auto-redirected to PayPal or Stripe payment page. The extension is compatible with both the old and new Contact Form 7 interface. With this extension, you won't need a separate Contact Form 7 PayPal addon.
Final thoughts
All the extensions presented above are credible in their own merit. They will add value to your form building experience, and get you to do your job quickly. You can do all kinds of tasks, like adding fields, conditional logic, autoresponse, managing form submissions, etc. There are even extensions that will help you integrate other services.
However, these sometimes come at a price. Most of these add-ons offer minimal service for free of cost. A bulk of the functional features are reserved for the premium version. Besides, sometimes it is hard to get support too.
If you want to continue using Contact Form 7, you can use these extensions. But if you are considering a switch, you can give Fluent Forms consideration.
We even have a comparative study on Contact Form 7 vs Fluent Forms in place.
Has this article been helpful to you? Tell us in the comments below. And follow us on Twitter, Youtube, and join our Facebook community for more news and updates.