In the world of digital marketing, converting visitors into leads or even leads into customers can be a considerable challenge. But this challenge can be dealt with properly with the help of a good call-to-action button or CTA.
If you work at a digital marketing team, you'd know that any marketing team's main challenge is to drive traffic and increase conversions.
According to statistics, generating traffic and leads associates 63% of most companies' marketing challenges. Every marketer needs to use calls to action to start that conversion. This post will find everything you need to know about lead generation CTA button and some examples to drive conversions.
Table Of Contents
Get the details on the importance, effectiveness, or examples of generating leads with CTA.
What is CTA?
Meaning: Call-To-Action or Call To Action.
According to Wikipedia, a Call to action (CTA) is a marketing term for any design to prompt an immediate response or encourage an immediate sale. It most often refers to using words or phrases that can be incorporated into sales scripts, advertising messages, or web pages, which compel an audience to act in a specific way.
It's a pretty important term in the marketing space. It is a statement or a banner that helps a reader or visitor of a page to find a direction of what to do next or which path to go. If you think of a buyer's journey, the call-to-action is the first step. That's why a focused call-to-action goes a long way in the lead generation process.
Your best chance to convince your audience to take specific steps toward becoming a client or customer is through our call to action. For several reasons, the CTA button has grown so prevalent in website content and ad text.
Your sales funnels are inspired by a call to action.
Your customers' needs.
It helps make digital advertising successful.
Why is CTA important for lead generation?
Calls to action have the power to serve both customers and marketers. A good CTA can lead to more sales and more traffic for your page. Here are some pointers you should consider for the importance of CTAs for lead generation.
Control Visitors According To Their Need
If you have a straightforward CTA for every kind of offer and action, the viewer will stay focused without looking outside their area of interest. The content will appeal to them and make them want to click the call-to-action to dig deeper into your website, and hopefully, you will make a sale.
Avoid Confusion
A clear CTA is a lifesaver for the audience with difficulty finding what they want. The customer won't have to be in a maze to find the values they are looking for in your products if you have a clear and concise call-to-action button.
Make Them An Offer With Value
Marketers will know the importance of new content. No matter the content's form, it adds value to the website. The main challenge is keeping the content valuable and relatable to the customer's needs.
Attaching an appropriate Call-To-Action button will keep the content aligned with your products. So, even a typical viewer who is just looking can also be compelled to click the button to see what's inside the box.
Make them An Offer they can't refuse (Not-so-subtle Godfather reference).
Eliminates Decision-Making Fatigue
A CTA points to a single action that the consumer can make. That's why people convert with the help of a call-to-action button. You can easily get rid of their indecision with a simple call-to-action button.
Types of CTA buttons
CTAs are important for an online product or service store because they give viewers direction. If you have a growing business with complex product menus and controls, the Call-To-Action button is a lifesaver for anyone who lands on your site.
There are various CTA buttons to implement on your website, and each has its own perks and benefits. Let's discuss them briefly.
Form submission
To generate a lead, you have to get the information of a customer. And there's no better way to do it than using a form. You want the visitor to fill out a form and hit the submit button.
That, my friend, is the call to action. You don't want to make it bland or unimpressive. And this type of CTA should be colorful and lively.
Lead generation CTA
If your primary purpose is to generate leads for your product, your best bet is to put eye-catching and effective CTAs that have intrinsic value in the visitor's eyes. Visitors should know what to expect when they click on the button on your landing page. Some call to action lead examples will be given in the latter part of this post.
"Read more" or "View"
This is an old way (in terms of the internet, of course!) to make users stay on your page. And this is also convenient if you have a populated content page. You can use this button to save some real estate on your landing page.
Social sharing
A good piece of content or product will always be appreciated in the long run. And people will share your stuff if it is good. The social sharing CTA helps people share a good product or content with their friends. There are plenty of WordPress plugins for social media integration that can help you with the situation.
It's a low-commitment method for a visitor, or lead, to engage
with your brand and your product. I mean, it's a default norm these days to provide a social sharing CTA on your content or product.
Event promotion
If you have a big event going down, be it the online or offline side of your business, you want people to know and notice. The call-to-action button for event promotion is a great way to raise awareness and increase traffic on your website. It also ramps up your ticket sales for any kind of event.
Lead nurturing
Let's say someone has become your lead. But they still are unsure whether to put the money into your product or service. How do you convince the lead? You do that with a special CTA, more aligned with your product category united for the lead. It's more than a top-of-the-funnel (ToFU) marketing offer and focuses more on the middle of the funnel.
Place a smart CTA option according to your customer's needs. It can be product demos, Trials, or free quotes. Plus, these types of offers to your leads with a lead-nurturing call-to-action.
Where to put an effective CTA button for lead generation
Now let's talk about where to put an effective call-to-action button. Sadly, there's no fixed fit-for-all CTA button solution. The positions vary depending on the business types and the customers you are trying to reach.
CTA buttons should be put "above the fold" on landing pages or at the top of a web page to be accessible without the user having to scroll. This is the best practice that marketers have traditionally adopted.
Although it's still recommended, you don't have to arrange everything in the middle section of the page. Other placement possibilities with a high chance of conversion include-
The top positions on a webpage
The conclusion of blog posts
On the sidebar
In the form of a pop-up greeting
Midway through a long blog post
Content for email marketing
When planning to design a CTA, make sure you brainstorm enough to make it stand out of the ordinary. Exceptional call-to-actions always is a positive vibe for the audience or viewer.
Creating a call-to-action that converts
Creating a unique call-to-action is not very difficult. You can search plenty of resources online to create the best call-to-action for your business website. A focused call-to-action goes a long way in lead generation. However, when making a CTA for lead generation, you can follow some steps we've tailored for you that can drive more leads. Here are some pointers:
Create a sense of urgency: You can state your business so that the viewer can click on the button. It can be a deadline or a limited-time discount offer.
Make the CTA super noticeable: First impressions is the most important and lasting impression for any kind of thing. So, you must keep the call to action noticeable to your audience. Make it memorable with the help of words and design elements.
Make the values clear to the audience/potential customer: When creating a CTA make sure it represents the value or feature you are offering. A complex line of offers is less appealing to the audience at first glance, no matter how good the offer is. Make the values clear in your call to action.
Use some exciting words and phrases: Bring out the excitement and joy in the crowd by using precise wordplay. Use common catchphrases that attract people and build an interest in your brand.
These are some basic things to look out for when you are thinking about creating a CTA. Each one of the pointers is important. The engagement will be more if the phrases are put in such a way that they relate to the buyers' sentiment and incentive.
Some common and popular phrases you can use are:
Try For Free
Buy Now
Learn More
Read More
Join Us
Sign up
Let's go!
Join our newsletter
Subscribe for free
If you want to build a great call-to-action for your WordPress site, plenty of call-to-action WordPress plugins are available, and many are free.
How to measure the effectiveness of a CTA button?
The call-to-action is only effective if it has the power to facilitate engagement. That is called the efficiency of a CTA. If the viewers follow its path, it means the thing works, and you can generate leads with the CTA button.
You should check some metrics to determine your CTAs' effectiveness. The key metrics to measure for call-to-actions are
Click-through rate: The percentage of visitors who see your CTA and choose to click on it on your blog, in an email, or on social media is known as the click-through rate or CTR. Calculating your average CTR for all call-to-actions on your blog, emails, and social media may be a good start.
Views-to-submission: It measures the percentage of how many people submit the form on your landing page after clicking on CTA and reaching your landing page.
Clicks-to-submission: This statistic shows how many prospects click on the CTA, fill out the landing page form, and enroll in your automatic lead nurturing program after first seeing it in an email, on your blog, or in a social media post.
Remember, the CTA shouldn't have to make sales overnight to be efficient. For instance, you put some CTAs on a blog, leading the viewer to the product page. This will generate more traffic from the blog, and it is efficiently doing its job.
Some Great Call-To-Action Examples
In our journey within the digital marketing space, we have come across many CTAs. Let me show you some of the best call-to-actions in my experience.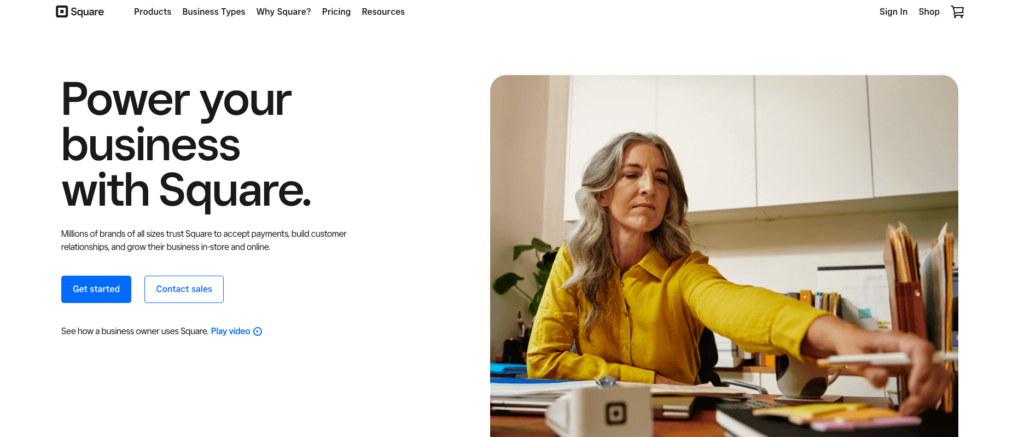 They have a direct approach to the audience with a single sentence. They mean to empower the business. Under that, a Call-To-Action to get started. They kept the button plain and simple, resulting in more lead generation.
Spotify adds CTAs so viewers can watch the subscription plans straight from clicking a call-to-action button. They've given precise information about the cost that helps the customer decide better. Also, they provided a message that you can cancel anytime. It gives the customer control over a commitment.
Their CTA is also precise and simple, as an ideal call-to-action should be.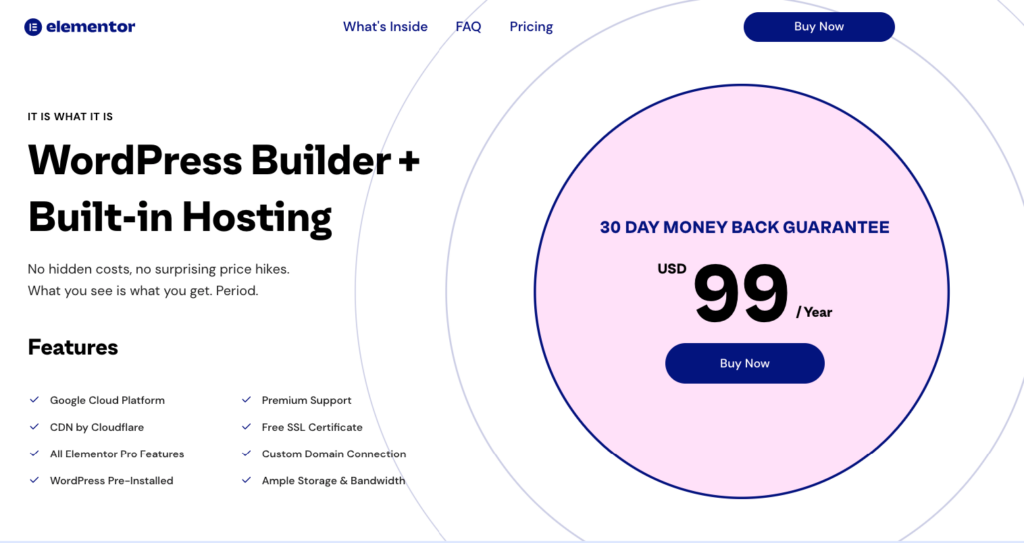 Elementor has a wonderful CTA that gives the customer a sense of assurance. They have given all the features they provide on the left. And a call-to-action on the right. It says a promise of a 30-day money-back guarantee along with the product price.
A leading trainer in digital marketing, HubSpot has a CTA right in the middle of its academic webpage. They've made it appealing by mentioning the free courses. Of course, a viewer looking for educational content would look into it and click the button to get the free courses.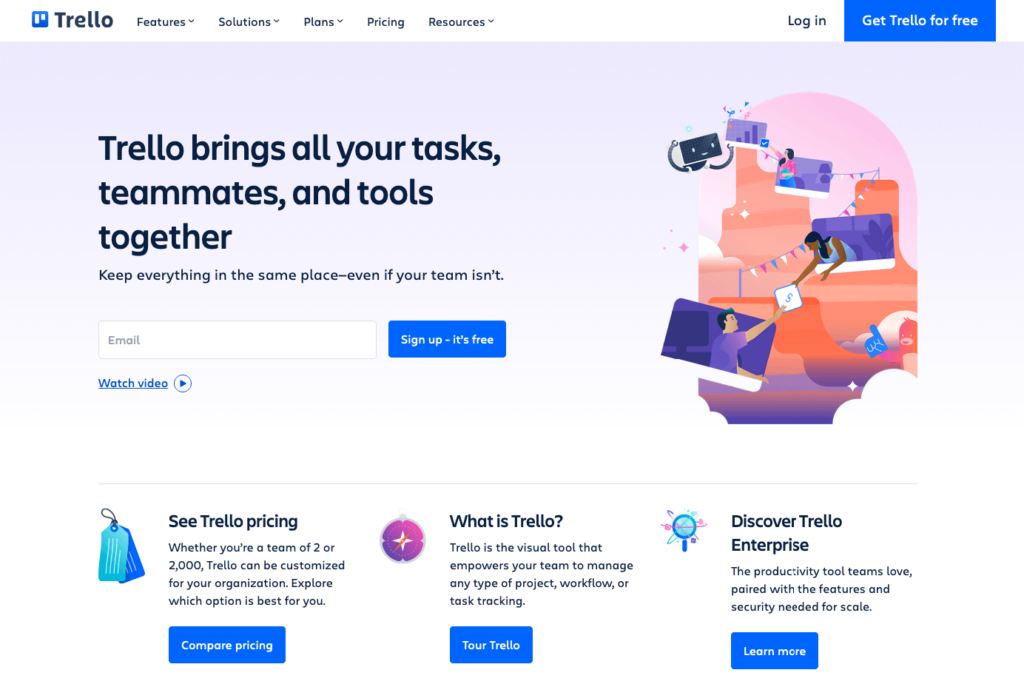 Trello is a popular platform for organizing projects. They brought up the CTA simply and conventionally that works. The features of Trello were mentioned concisely. Customers must sign up with their email address to get its features.
Wrapping Up
Call-to-action is a crucial part of online business. You can generate leads with CTA at the primary stage of your marketing funnel. It has to be more sales-focused to make the most out of it.
Our advice is to make the message visible to the audience. Adding an actionable button beside your sales pitch can significantly ramp up the lead generation process.
Have a good time boosting your business with lead generation CTA. Let us know how this blog helped.
---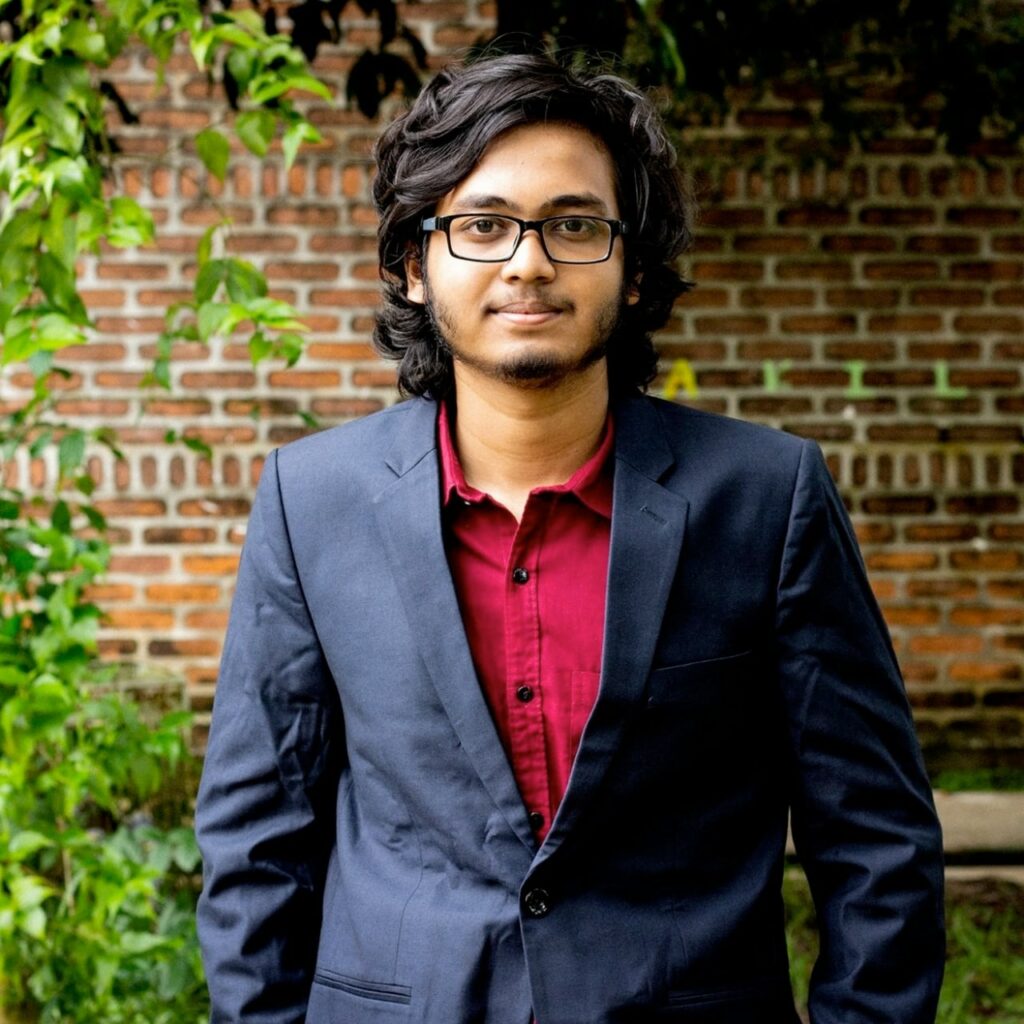 Author: Romeo Nicholas Rozario
Romeo is a creative content writer for WPManageNinja and a tech enthusiast. On the flip side, a musician by passion when he's free.