From version 5.9, WordPress added Full Site Editing (also known as FSE) and it's a significant inclusion, not to mention. However, this innovative feature allows users to make changes to their website regarding both design and layout.
Starting with Gutenberg, the famous block editor, WordPress tries to give its users a powerful experience while they're creating something. This innovation hasn't brought changes to user experience, but it has also had a great impact on the entire WordPress ecosystem.
The Full Site Editor offers intuitive ways to customize themes. You could edit themes earlier, but with this feature, you can do that even better. In today's post, I'll talk about some of the best WordPress Full Site Editing themes. Before doing that, I'm planning to discuss a little about FSE since it still creates some confusion.
What's Full Site Editing in WordPress
Full Site Editing is a revolutionary approach to get more freedom in your WordPress website. From design to functionality enhancement, users can edit and customize every part of a website, including headers, footers, sidebars, and other elements, directly from the block editor.
This means users have more control and flexibility to design and personalize their websites without having to rely extensively on additional tools or coding.
What's so hype about WordPress Full Site Editing functionality?
The hype around Full Site Editing is justified for several reasons. First of all, the limitation in customization is over on a large scale. You couldn't edit everything previously, but now, you're able to change the header, footer, and other important parts. Also, you can align the design process in a big manner, alleviating your pain and extra effort.
Brilliant Customization: The amazing part of Full Site Editing functionality is it provides granular control over the entire website. Thus users receive more freedom to personalize every aspect of their site.
Streamlined Design Process: Users can create and edit their websites more efficiently, allowing them to make the design process more intuitive and less time-consuming.
No Coding Needed: Full Site Editing simplifies the design process and reduces the need for coding skills. That's why everyone can benefit from this amazing functionality.
Preview While Editing: With real-time editing, users can see what they change. As a result, it offers a more accurate representation of the final design.
Improved User Experience: Full Site Editing enhances the overall user experience by offering more flexibility and creative freedom.
10 Best WordPress Full Site Editing Themes
So you're looking for some of the best WordPress full site editing themes? Here's a list of ten. And the good part is you can customize every part of the theme so nothing to worry about the default setup. You can keep discovering until you get what you've desired.
Raft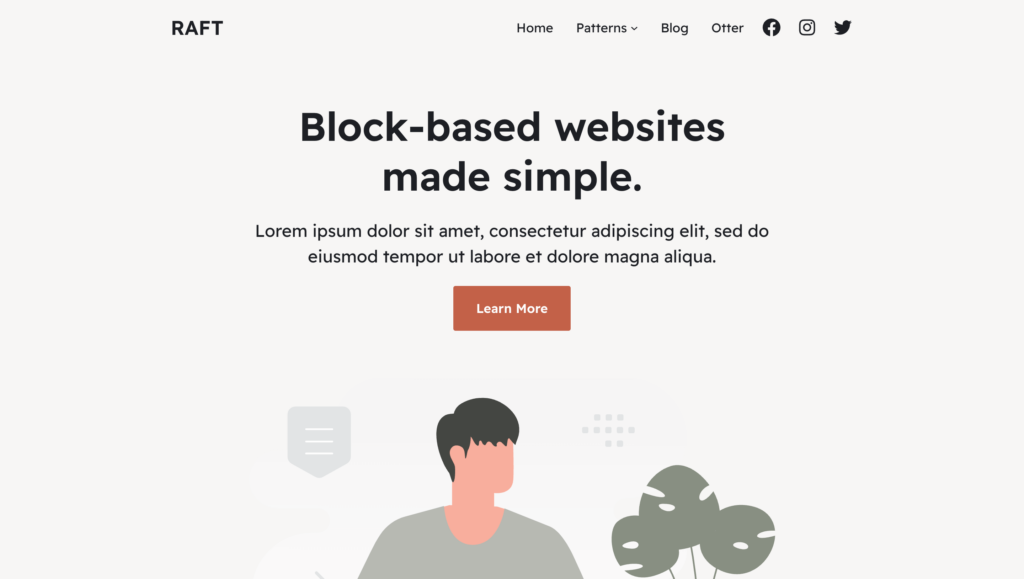 Raft is a simple and versatile theme known for its intuitive block-based functionality. With Full Site Editing capabilities, Raft allows for seamless customization of headers, footers, and other parts of your theme. It also offers pre-built layouts and patterns and empowers users to create stunning websites for blogs and awesome online shops.
Features:
Intuitive layouts and patterns
Customize the whole theme with Full Site Editing functionality
Pre-built patterns for FAQ, gallery, CTA
Seamless WooCommerce integration
Ready global style to match your desired color combination
Compatible with multiple page builders
Multilingual and RTL support
Tove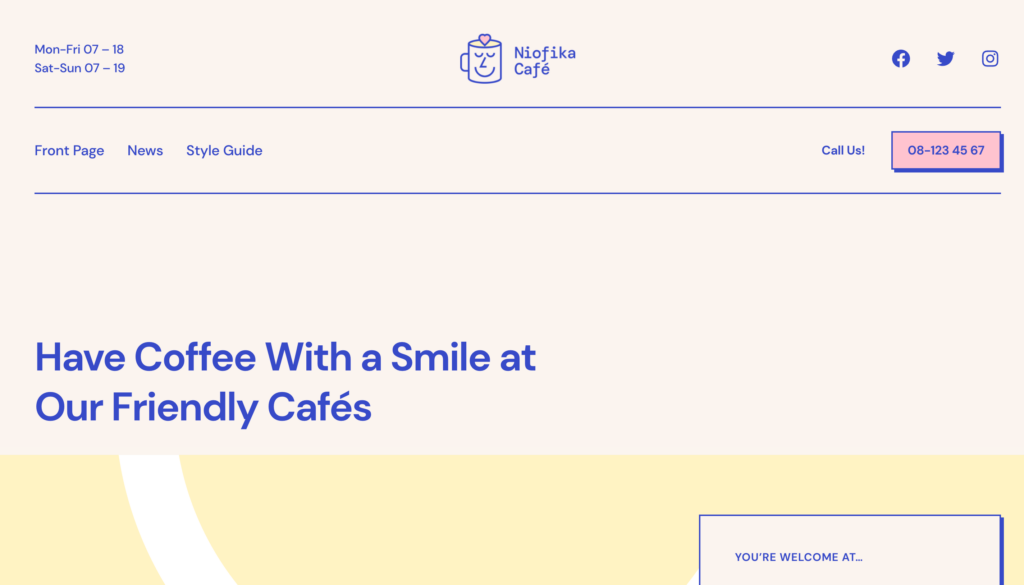 Tove is a lightweight yet powerful theme that sparks a colorful journey for your users. If you want cuteness overloaded on your website then Tove can be your next FSE theme. It requires no coding knowledge and offers Full Site Editing options, allowing for enhanced customizing experience. With the mixtures of light pastel colors and heavy drop shadows, this theme is fun to make a multipurpose site.
Features:
Best for cafes and restaurants
40 pre-built block patterns
Six header design variations
Seven footer options
Full Site Editing options for better customization
Simple Harmony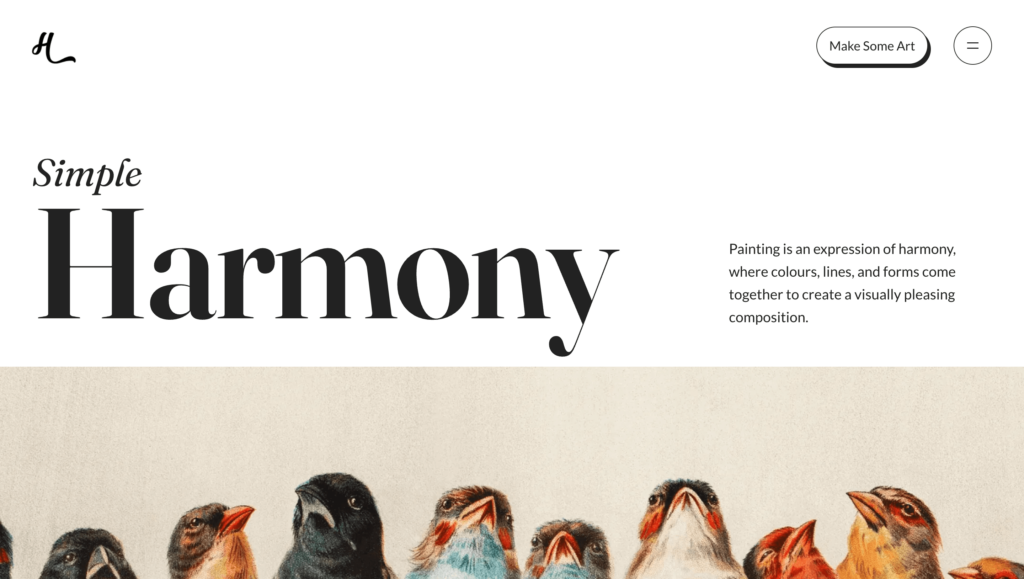 Next up is Simple Harmony by Nudge. It's a beautiful theme with engaging features and comprehensive design controls. It includes a default site editor, forty different patterns, and additional colour variations to give your site a unique look. Mobile-ready layout and built-in animations are bonuses to make your journey easier and smoother.
Features:
Customize your site with built-in site editor
Offers over forty different patterns, including full-page layouts
​​Use the ready animation to give your site a lively vibe
With four additional colour variations, you can customize your site to match your branding
Intuitive design controls for individual pages
Gutenify Enterprise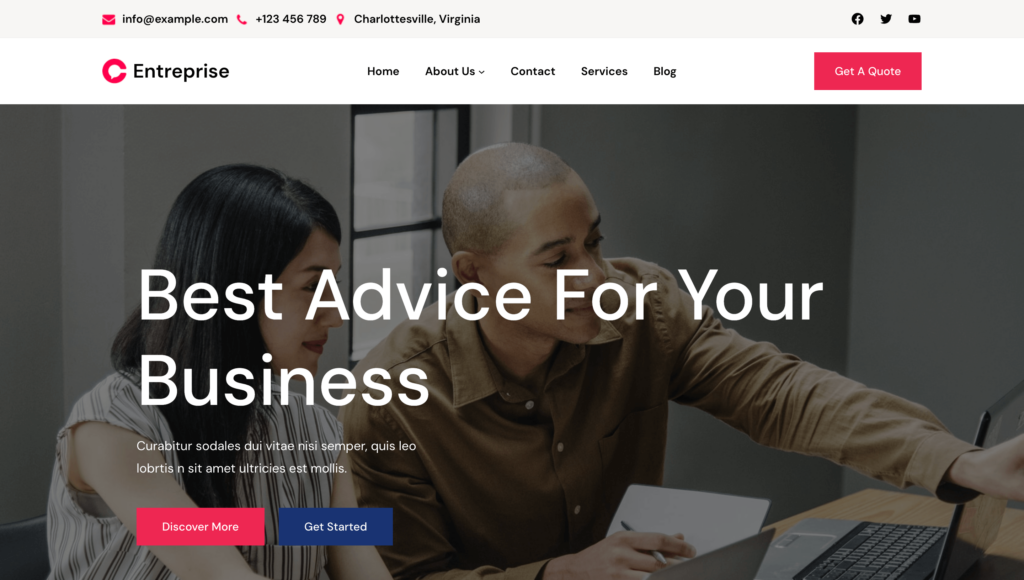 Gutenify Entreprise is a sophisticated block-based WordPress theme where you can build your own unique-looking website. The WordPress Blocks Editor will give you so much freedom that you don't require too much effort to reach at the point of creating your website. It has several options to customize your site and give a modern look as the way you want it. Readymade templates, header and footer builder, and a lot of other things will help you design your website according to your needs.
Features:
Customize color, typography, and layout of all pages
Create templates with Gutenify plugin
Strong typography and simple design
Wide variety of flexible and easy to use blocks
Header and footer builder
Best for blog, startup, portfolio, construction and many more
Customization options for various site elements
Wabi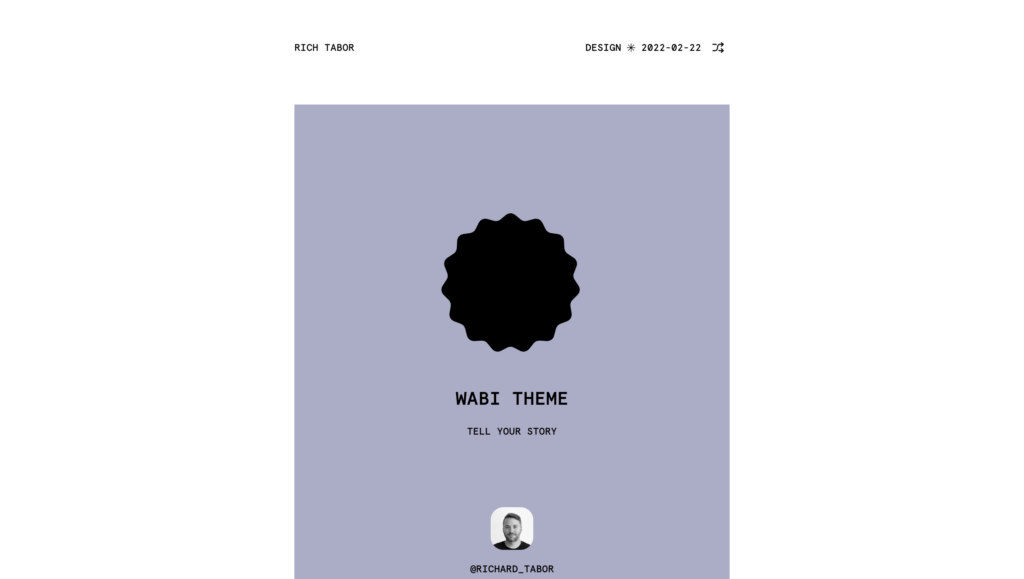 Wabi is a lightweight and fast-loading block-supported theme that offers Full Site Editing options for extensive customization. It's simple and mobile responsive, making it an ideal choice for writers, artists, and content creators. Additionally, it provides multiple style variants for users to kickstart their projects with an optimal look.
Features:
Lightweight and fast-loading
Full Site Editing options for comprehensive customization
Fully mobile responsive
Multiple style variants are available
Ready patterns for header, footer, blog layout, and more
Multilingual functionality
Bricksy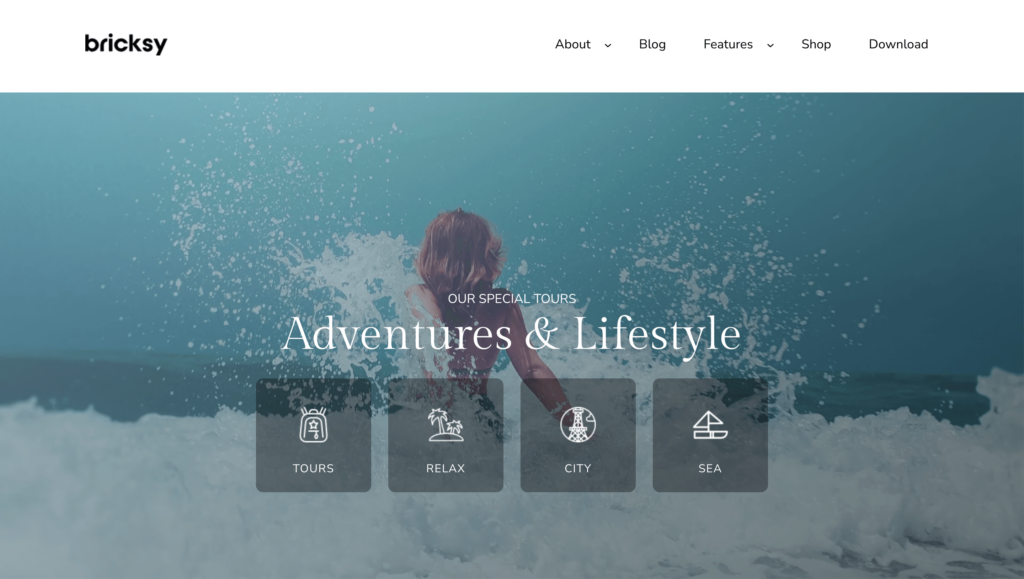 Bricksy stands out for its impressive control over site design using block-based Full Site Editing functionality. Even non-techy users can customize every single part of this theme without facing any stumbling situations. With just a few clicks, users can optimize design layouts and move blocks to make their website ready right from scratch.
Features:
Comprehensive control over site design with multiple blocks
Customizer options for global styles and design layouts
Made for non-coders
Easy drag and drop site builder
Quadrat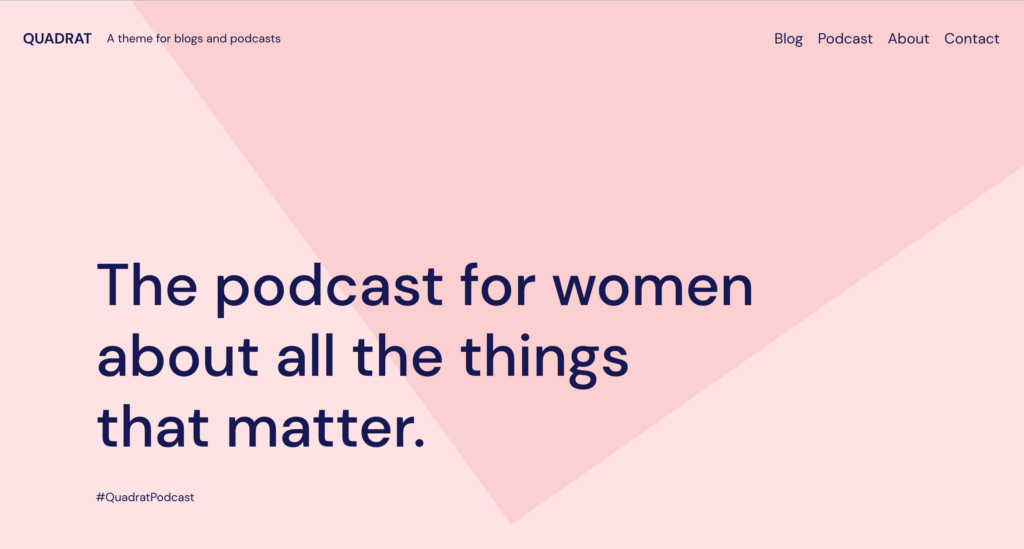 ​​Quadrat is a powerful theme developed by Automattic, the team behind WordPress. I especially liked their color scheme also the way they used creative squared shapes. It offers extensive customization options and SEO-friendly designs. The theme is built by keeping blogs and podcasts in mind. But you'll fall in love with its minimalist illustration and simple presentation that keeps this theme on top of the best WordPress full site editing themes. If you can manage images to match the theme's color palette, your readers will be amazed. That's for sure!
Features:
Powerful theme editors
Extensive customization options
14 premium styles
SEO-friendly design
One-click theme setup
Customize size color and fonts
Create content with block patterns
Ona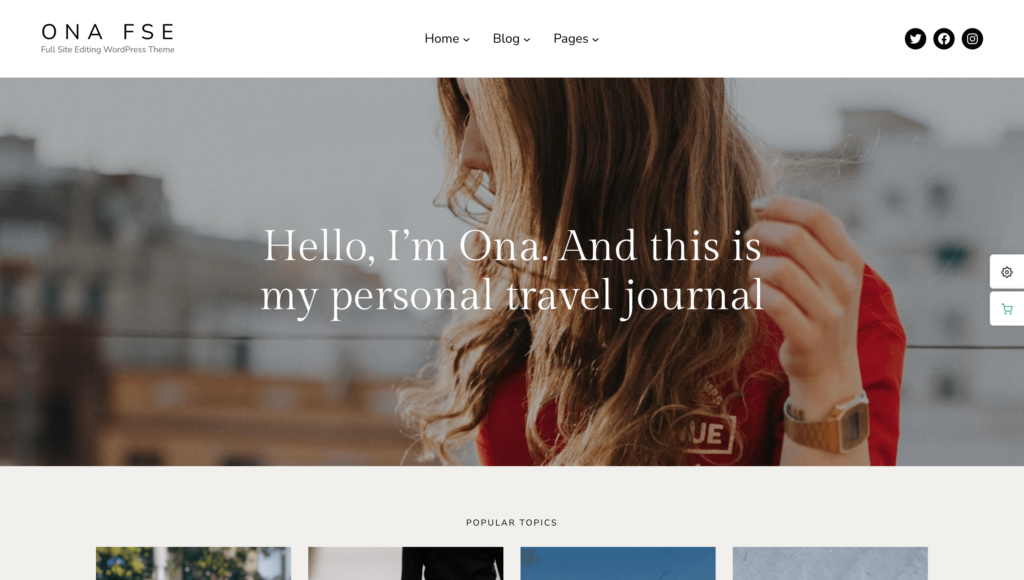 Ona is a minimal WordPress Full Site Editing theme that provides a user-friendly interface with a custom header and footer builder. Ona offers many ready patterns so that you can mix and match and generate a beautiful layout for your website. Don't worry about the speed because this theme is made for users who care about fast pace.
Features:
Custom header and footer builder
Extensive typography and styling options
Ready-made starter packs
Block editor ready
Easy to customize
Lightweight and optimized for speed and performance
Many ready pages like About, Contact, 404
Axton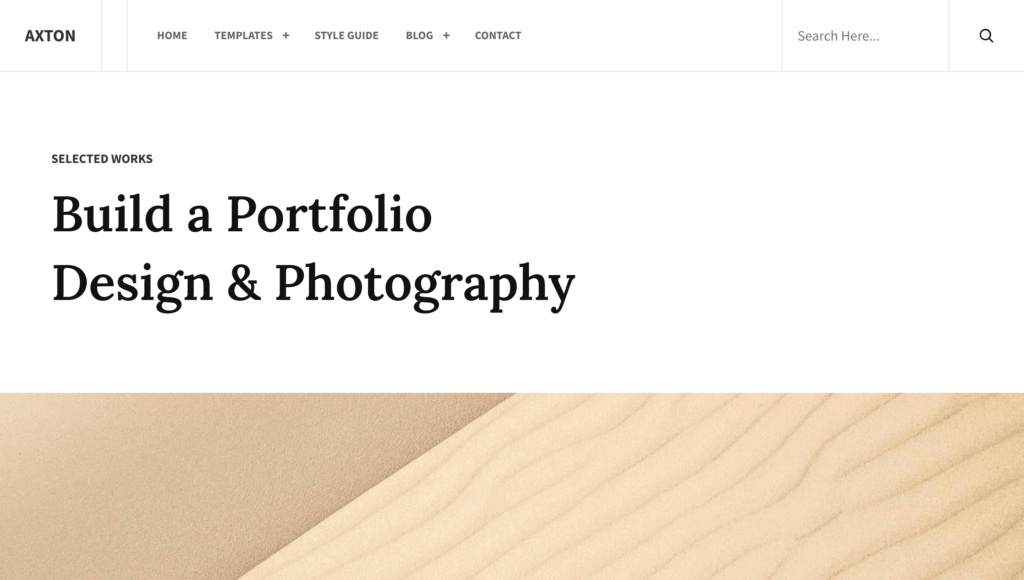 Axton is a free minimalist block-based WordPress theme for portfolio with Full Site Editing functionality. Although this powerful and elegant theme is built for portfolio, you can use it for building other site such as blog, photography, small business, freelance, startup, services and other purposes. Moreover, it includes a clean design and simple yet amazing typography to blend with your idea and create a website that stands out.
Features:
Powerful customizer to adjust colors, fonts, and layouts
Highlight popular posts with the Featured Content option
Dropdwon menu and threaded comments
Ready page templates and features thumbnails
Custom favicon, custom menu, and custom footer
Infinix Shop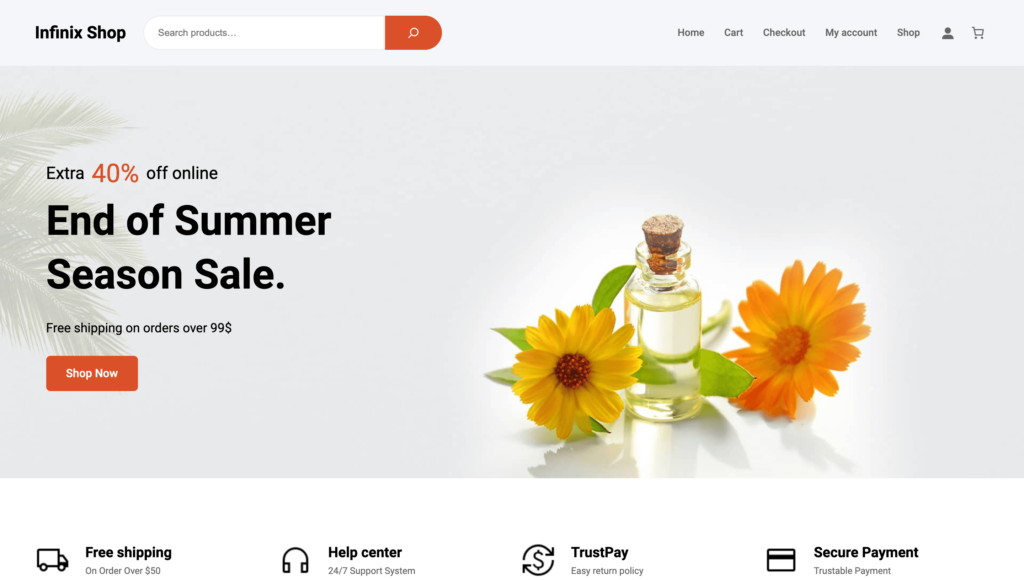 Next up is Infinix Shop. A rather beautiful WordPress ecommerce theme, ready for inagurating your next venture. You can easily up and run your eCommerce website because Infinix Shop is compatible with WooCommerce. The layouts are simple and minimal that elevates conversion for your store. Performance is a big concern of this theme, ensuring you a seamless experience so that users don't feel lagged.
Features:
Blocks are ready for customization with unique options
Compatible with WooCommerce
Full Site Editing for comprehensive design control
Flexible layout options
Easy to manage and mobile-responsive
Conclusion
There you are! WordPress Full Site Editing is a brilliant leap forward in website design that enables users to have unprecedented control over the entire website.
Now you know what Full Site Editing means and what are the top themes to utilize for block-based environment.
The interesting thing is users can harness the power of possibilities through site customization, without having extensive technical expertise.
Whether you're just starting out or an experienced developer, these recommended themes offer the tools and flexibility to create stunning websites.
If you have any other excellent themes in your mind, please share in the comment section below. Happy reading!!